The Edmonton Oilers were eliminated in 12 games this season and failed to reach the Western Conference Final this time around. While it is disappointing with the very good team they had, a number of players exceeded expectations and helped the Oilers make it as far as they did. This wasn't enough to drown out the players who didn't reach expectations, but it is enough to get them recognition here for their play and future with the Oilers.
Evan Bouchard
Although Evan Bouchard's coming out party didn't just start in the postseason, he elevated his offensive game to a whole new level once the playoffs kicked off. We saw him seamlessly step into a larger role on the Oilers' defence once Tyson Barrie was traded and Mattias Ekholm was acquired to be his partner. Bouchard not only gained a ton of confidence, but he played like the player the Oilers envisioned him to be.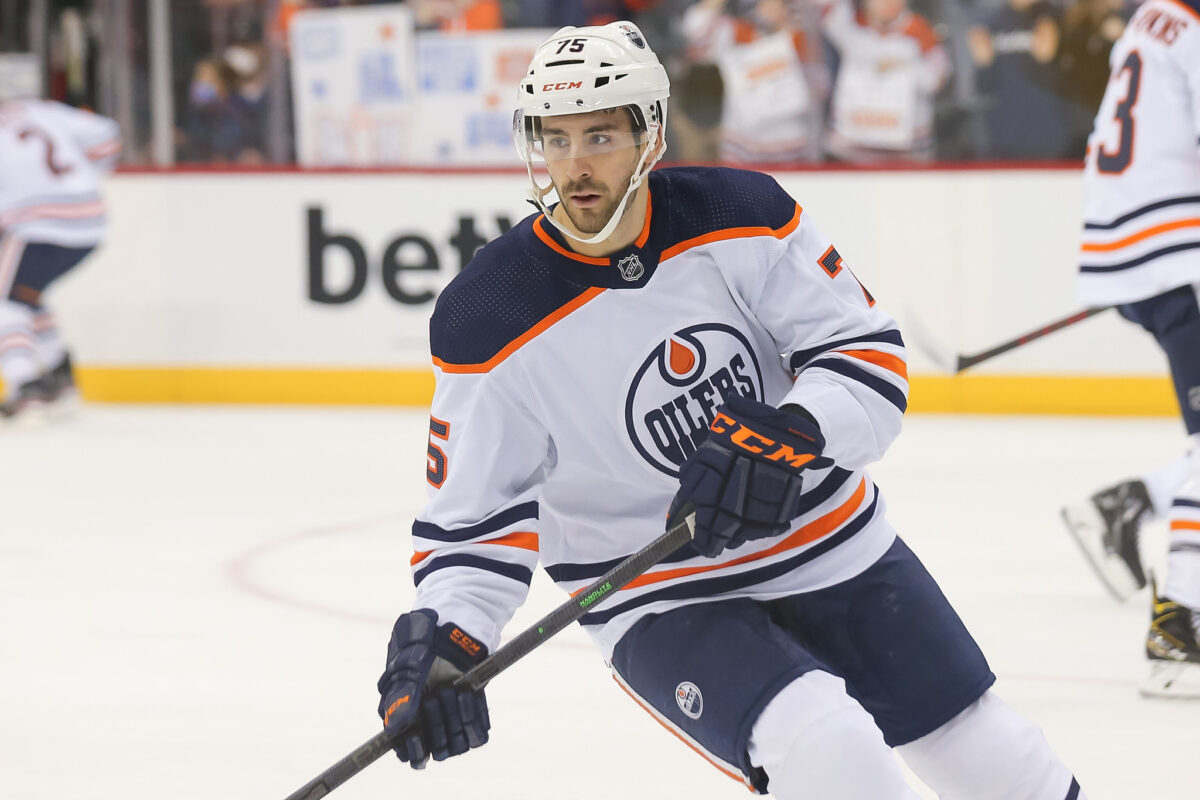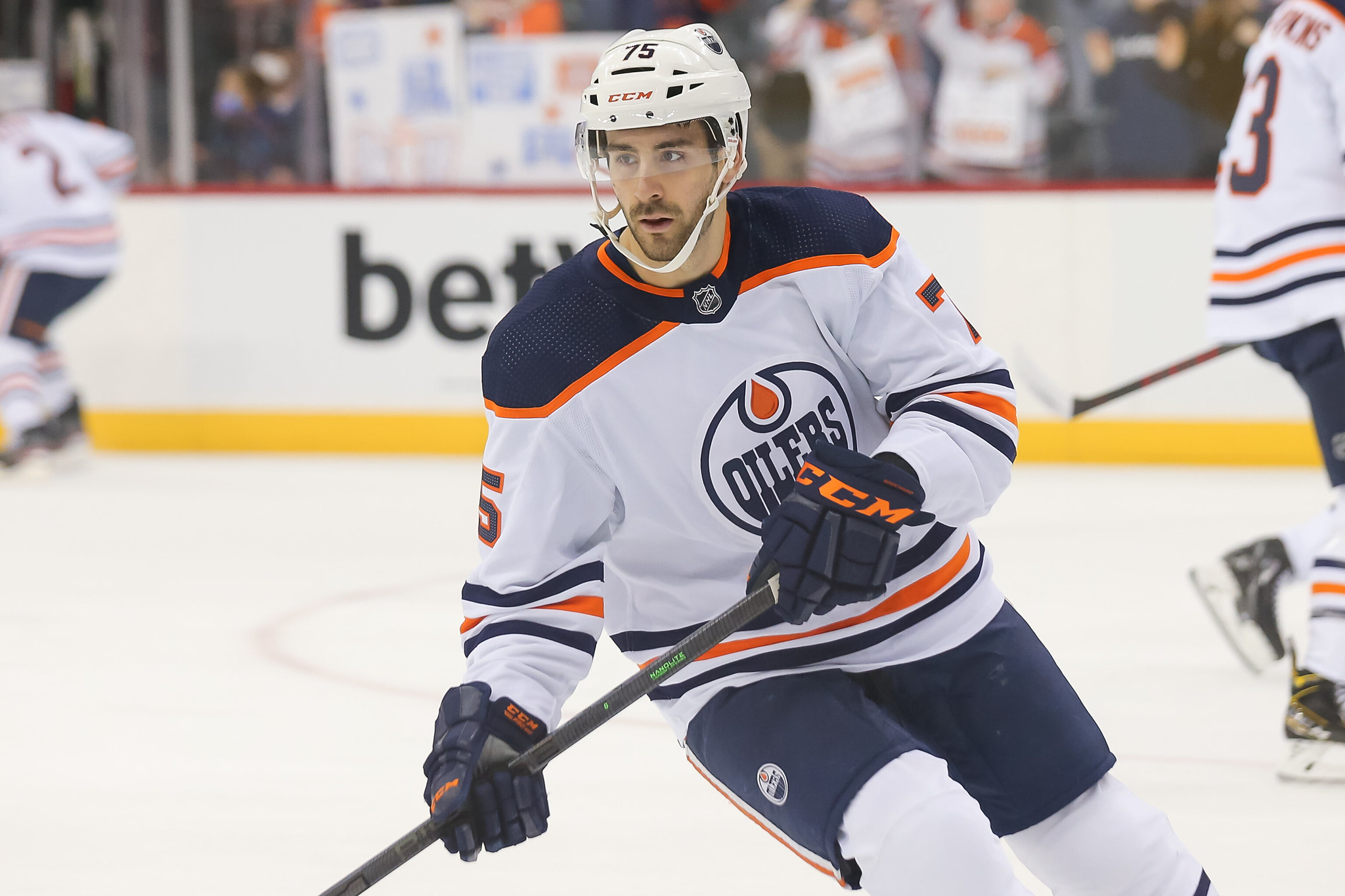 Bouchard scored five goals and 19 points in 21 games once Ekholm arrived, and Bouchard became the defenceman on the top unit power play, but he rose to a whole new level in the playoffs. In 12 games, he scored four goals and 17 points, 15 of the points coming on the power play. Despite how much can be said about the poor defensive play by the Oilers overall at five-on-five, Bouchard was far from the biggest problem. The offence he provided shows what he is capable of for a long time in Edmonton.
Ryan McLeod
Ryan McLeod has all the talent in the world, the Oilers are just waiting for it all to click. His skating ability has been well on display and that is why he started to gain the trust of the coaching staff by the end of the playoffs. The line led by McLeod might not have produced a ton of goals, but they did a lot of good things. What was clear about his game was the speed with which he plays all over the ice.
Related: 3 Oilers Who Won't Return for 2023-24: Post Playoffs Update
---
Latest News & Highlights
---
McLeod has gotten very comfortable handling the puck, and that will only increase as he gains more experience in the NHL. He kind of got lost in the shuffle in the 2022 Playoffs despite scoring three goals. This time around, he contributed five assists in 12 games, a significant amount of draws taken in the defensive zone, and was on the ice for both the penalty kill and power play. He has been a Swiss army knife since joining the Oilers and was very noticeable, raising his stock before he's set to sign a new contract.
Jack Campbell
The Oilers had a very unexpected season when it came to their goalies. Jack Campbell was brought in to be the starter while Stuart Skinner adjusts to the NHL, but Campbell took a backseat to Skinner down the stretch and into the playoffs. Although Skinner was pulled many times throughout the two rounds, the blame can't solely be put on him. He wasn't supposed to be in this position if Campbell had played up to his worth.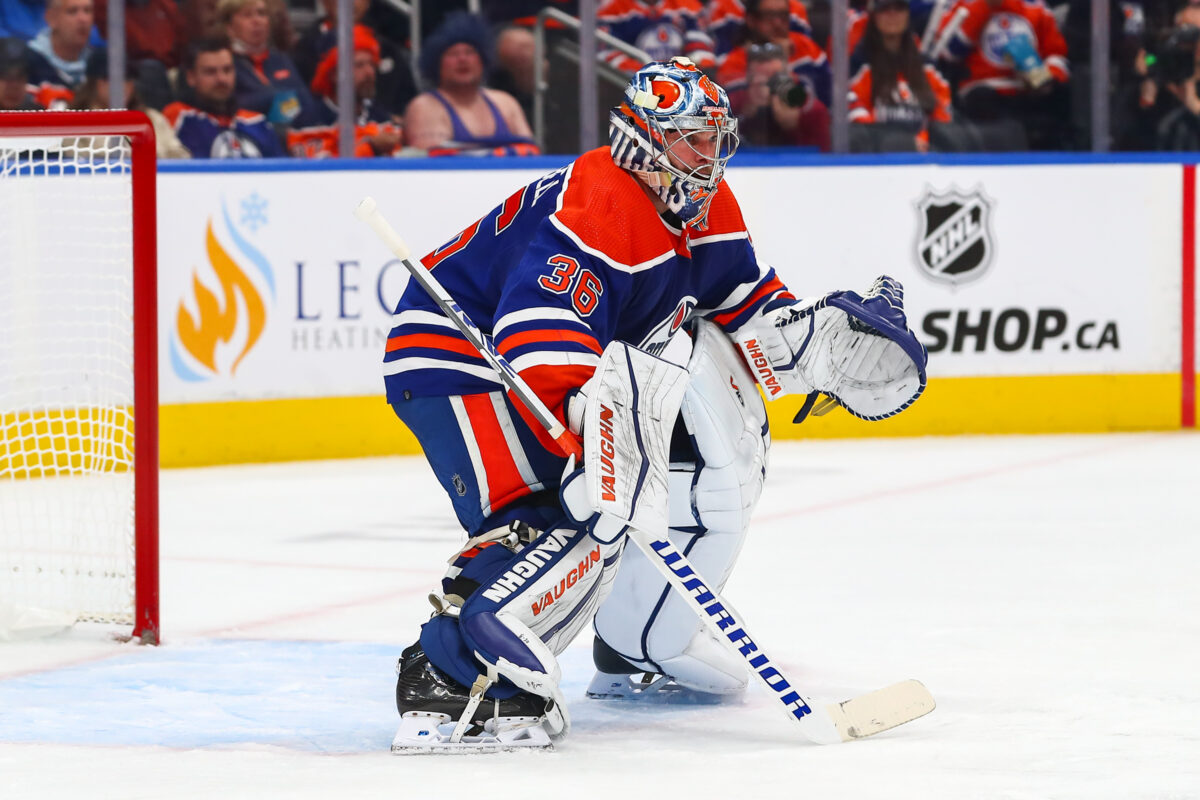 With Skinner being pulled several times, Campbell got his opportunity to redeem himself for the horrible first season with the Oilers, and he did just that. The 31-year-old appeared in four playoff games, all in relief, and helped the Oilers win one of them. He stopped 49 of 51 shots for a .969 save percentage. We will all wonder what if he started Game 6 or even got into more action sooner. His playoff showing didn't erase the season he had, but it helped show that there is hope for the remaining four years.
Derek Ryan
If it wasn't evident that the Oilers needed to bring Derek Ryan back next season before the playoffs, it should be now after how he played. Like McLeod, he wasn't the most noticeable offensively, but similarly, he's also making very little money and provides depth (from "MATHESON: Edmonton Oilers' Derek Ryan playing his part to perfection", Edmonton Sun, Apr. 21, 2023).
Ryan is a veteran who works hard and has some offensive talent he shows off on occasion. He played 11 of the 12 games and scored one goal and two assists, but will give it everything he has when he's on the ice. He might have elevated his stock or just made his value more apparent, but I don't think he gets a raise from the $1.25 million AAV of his current contract. Luckily the Oilers have the inside track on re-signing him, and he seems to like it in Edmonton.
The Oilers might not have seen the overall results they were looking for, which was a Stanley Cup, but some of their players took steps in the right direction, making them someone to once again watch in 2023-24 as a legitimate contender.
---
---