The Toronto Maple Leafs faced another disappointing exit from the playoffs this season. That exit left fans and hockey pundits alike wondering about the team's next moves. 
One of the organization's biggest questions is what to do with head coach Sheldon Keefe following another disappointing playoff exit. Despite having the best regular season winning percentage in Maple Leafs' history, Keefe has been unable to elevate the team's performance in crucial games. They keep losing when most fans and even those responsible for making the gambling odds had them – after their Round 1 victory – as a favourite for winning the Stanley Cup.
The Focus on Who to Dump Has Moved from GM Dubas to Coach Keefe
Critics point to the fact Keefe failed to maximize the potential of his team's core players. He simply could not get them to perform up to the high expectations that are rightfully demanded when their individual skills are combined with their high salaries.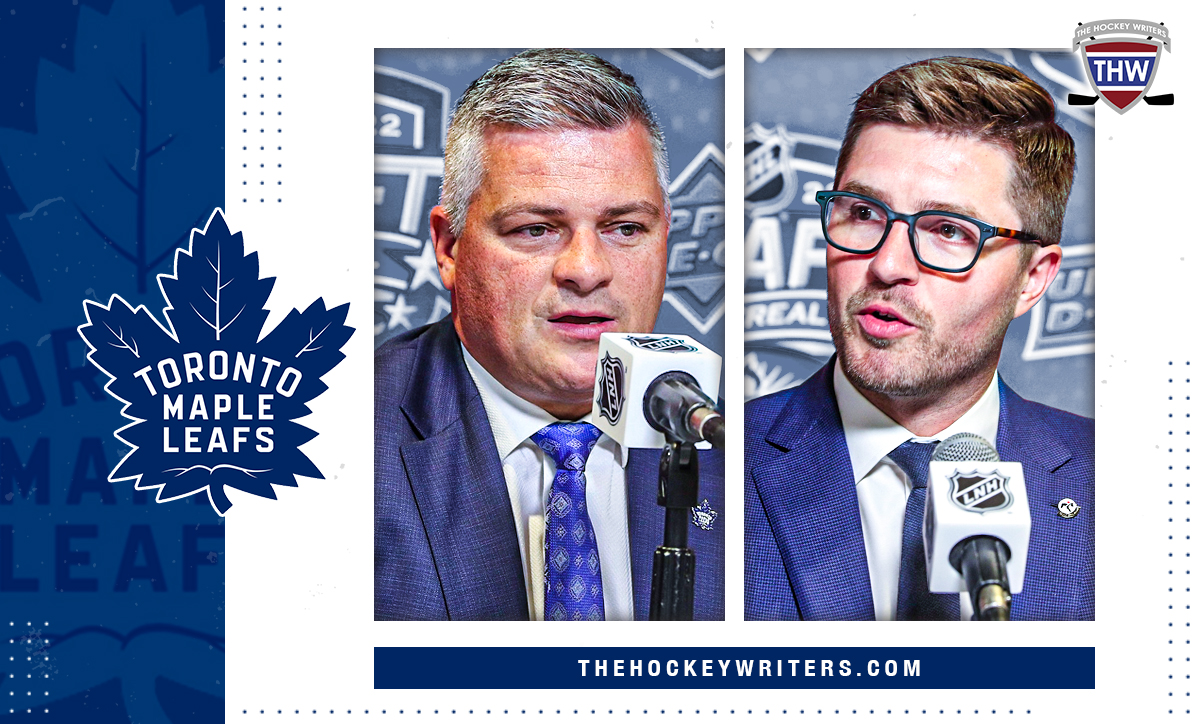 While there have been questions about the team's general manager (GM) Kyle Dubas and Keefe being replaced after the Round 2 loss, somehow the mood has seemed to change about Dubas. About Dubas, the get-him-out-of-town-now reaction quieted, and now there's a sort of "who's better?" 
Even Elliotte Friedman suggested that the organization is likely talking about bringing Dubas back during a Hockey Central panel the other day. That fact has to almost infuriate a large section of the Maple Leafs' fanbase.
Related: Revisiting the Edmonton Oilers' Dubious 2012 Draft After 11 Years
Is there now a different feeling about the reality of Dubas staying setting in? In my reading, the focus on dumping one of Dubas or Keefe has shifted to Keefe as the likely dumpee. 
What Is the Job of an NHL Head Coach?
Obviously, it would seem like flawed logic to replace a successful coach (if only during the regular season) with someone less capable of leading the team toward the postseason success it desires. Before replacing anyone on an NHL hockey team from the team's GM to the least expensive depth forward, there must be a potential for improvement. Moves made to punish or scapegoat never seem to work in my experience.
The question is whether someone would likely be a better head coach than Keefe currently is. Before assessing Keefe's job over the past four seasons, I'll consider the criteria for evaluating that job. That starts with the most basic question. What does the job of an NHL head coach entail? 
---
Latest News & Highlights
---
In a nutshell, from what I've seen, a head coach's job is to lead and manage his hockey team. The head coach is responsible for planning and creating game strategies, creating and implementing on-ice systems, and making quick tactical decisions during games. 
Head coaches seldom work alone. They work with a team of assistant coaches to plan practices, analyze game videos, and provide positive and negative feedback to players to help them improve their skills and performance. They work to motivate and inspire the team, manage player relationships, and create a cohesive team culture. 
Head coaches are the bottom line in making lineup decisions, managing player ice time, and adjusting the team's play and on-ice personnel responding to what happens during games. 
Related: The NHL's Most Unbreakable Playoff Records
The very bottom line is that an NHL head coach is responsible for maximizing their team's potential, guiding them to success, and ultimately competing for the Stanley Cup. So, what about Keefe given those tasks?
How Has Keefe Performed in His Job as Head Coach?
After the Maple Leafs seemed to quit on former head coach Mike Babcock early in the 2019-20 regular season, Keefe was brought in as the head coach in Nov. 2019. The team's relatively new GM (Dubas) and Keefe had worked together previously, and it seemed Keefe would bring a different philosophy to the team.
He did. His coaching and the playing style he created were different from the outset. What coach Keefe did worked. Not only did the team begin to win, but Keefe also helped reinstil a renewed sense of optimism to the team and its fans.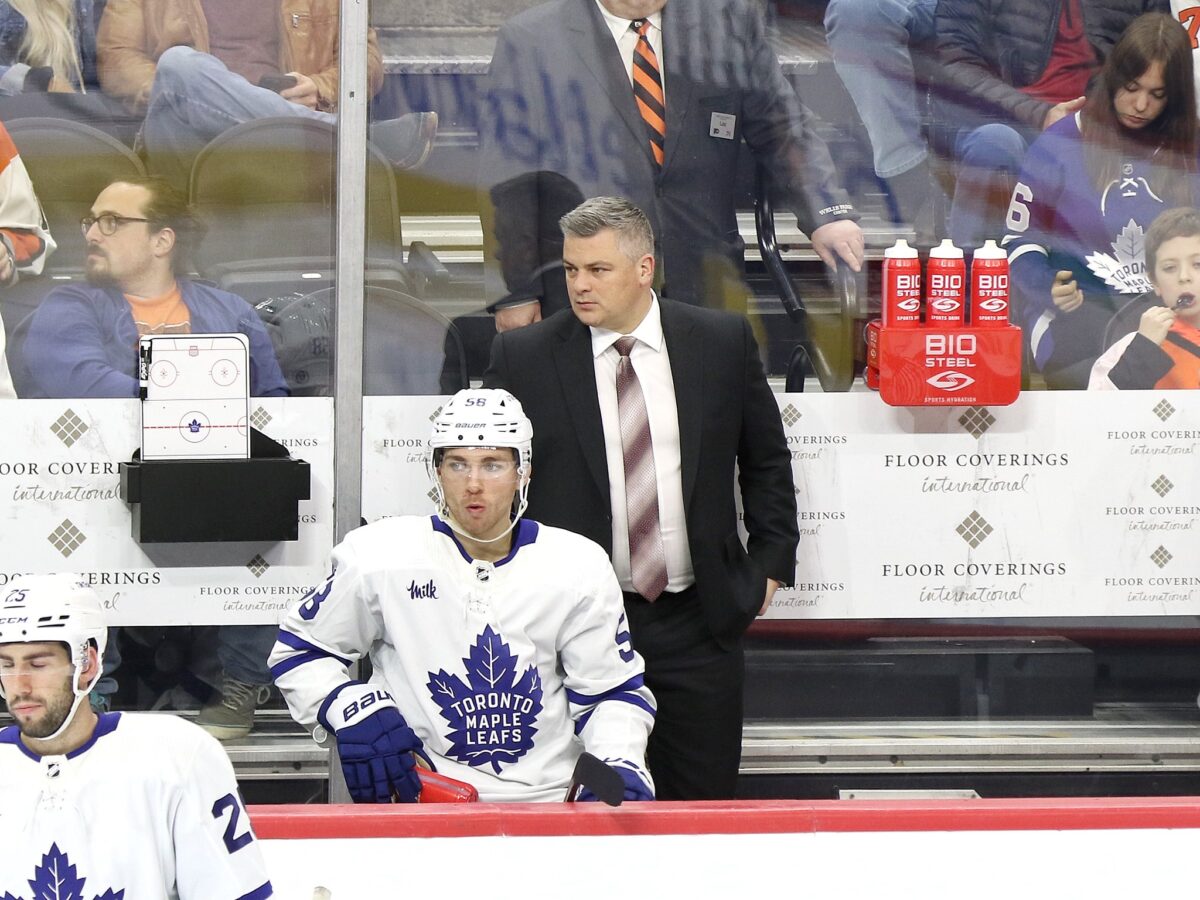 His contrasting styles compared favourably to Babcock's style and reshaped the team's success. Babcock had emphasized a tight-checking and hard-nosed structure, while Keefe created a free-flowing and possession-based offensive approach. This change immediately helped the team turn around its slow start to the 2019-20 season, which eventually became a gong show given the arrival of an unexpected global pandemic.
After Initial Team Success, the Postseasons Became Frustrating
However, during the following three seasons, the Maple Leafs created a pattern of disappointment. Their regular-season play was exceptional; yet, their postseason performances were disappointing. Fans grew skeptical and downright dissatisfied. 
One criticism of Keefe's early playoff losses was that he seemed to be single-minded or he panicked as a coach. Obviously, to me, Keefe was learning on the job. So, that critique was no surprise; and, in fact, sometimes it seemed accurate. 
Related: 4 Changes Maple Leafs' Coach Sheldon Keefe Should Make This Season
However, from one postseason to another postseason, Keefe was critiqued for never seeming to learn enough to create ways to elevate his team's play. Fans began to wonder why such obvious talent would have difficulty ramping up their intensity when they began to face postseason adversity. 
In each postseason series the Maple Leafs lost, they held higher seeds based on the team's regular season record. Still, critics believed that Keefe was often out-coached by his counterparts.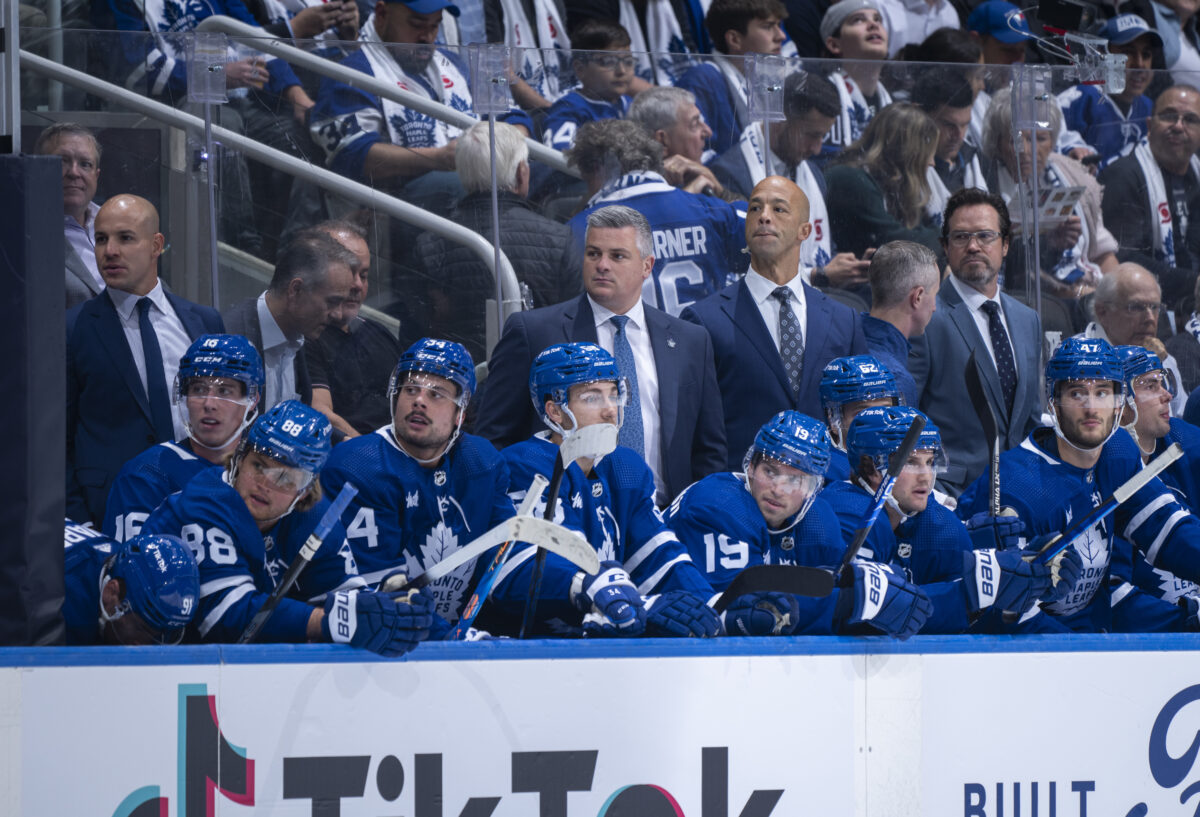 In reviewing Keefe's seasons as a coach, given his lack of experience at the NHL level and the fact that he has been learning on the job (which seems to be expected), his biggest failing is clearly his ability to win during the postseason. 
Now What? Is Dumping Keefe a Good Idea?
It's interesting to consider that Maple Leafs Sports & Entertainment (MLSE) has already been down this road with another of its teams – the Toronto Raptors. On May 11, 2018, Dwayne Casey was fired as the Raptors' head coach, shortly after being named the NBA's Coach of the Year at the 2018 NBA Awards. 
Casey had been the Raptors' best coach over the team's short history. However, he was replaced by one of his assistant coaches, the creative and innovative Nick Nurse. Coach Nurse immediately went on to win a championship with the team.
Related: Maple Leafs Don't Need to Follow the Raptors' Example
Does this history mean that an assistant coach – say Spencer Carbery – might be next in line? 
That example suggests it's possible to move from good to great – at least for the short term. Now ex-coach Nurse was recently fired, and his one-time championship Raptors are suffering through a huge rebuild after reaching the highest level of NBA success.
The Bottom Line
Considering this history, the decision of whether to replace Keefe would depend on an evaluation by whoever is in charge of the team. And we simply don't know who that is yet. 
Also, who might the potential replacement options be if Keefe is dumped? An assessment of the team's performance under Keefe's leadership suggests that the team has been playing well with one single exception. It can't win a Stanley Cup. And, for this team and market, that is the fatal flaw.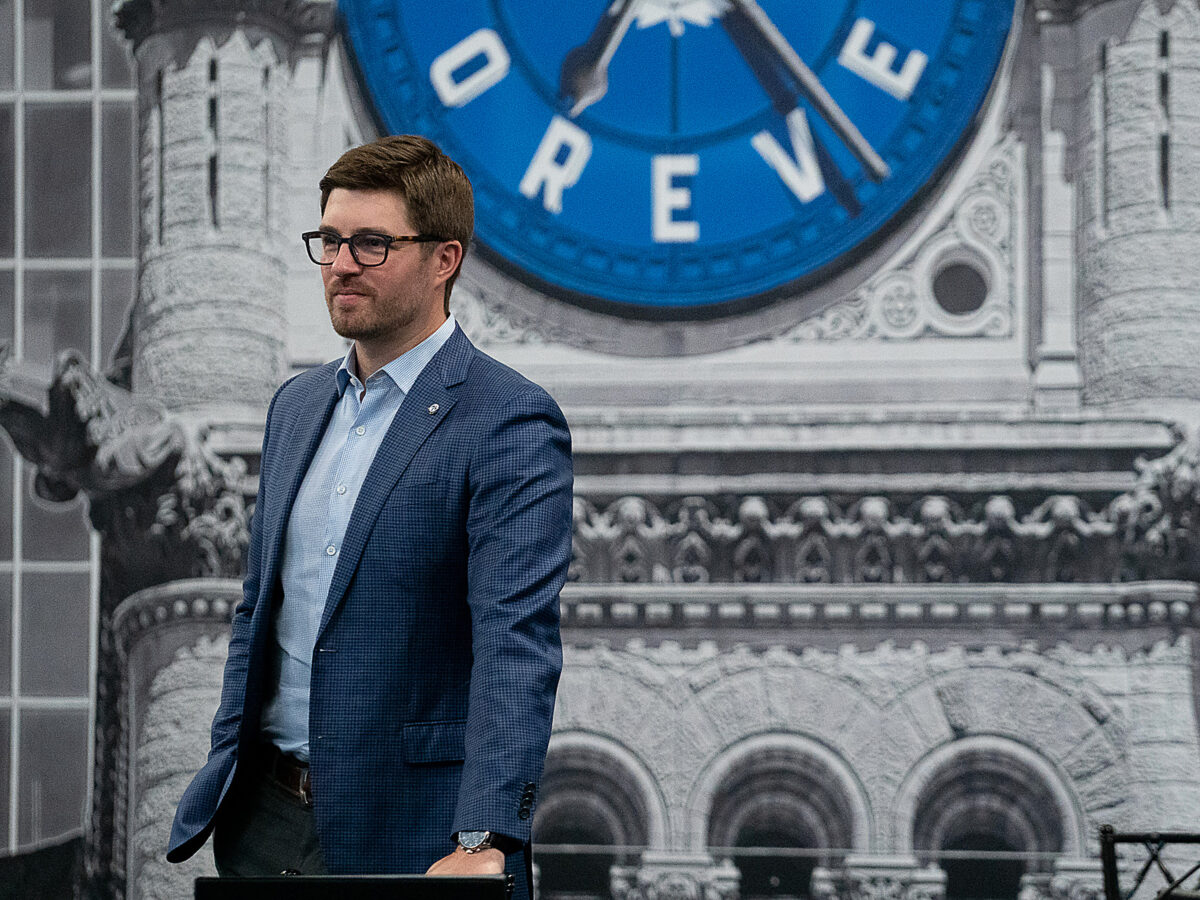 Would a new coach change that outcome? Or does the team need a philosophical change in direction and different players? If that's the case, it wouldn't seem that Keefe's the real problem. 
Team President Brandan Shanahan is the author of the Shanaplan, which is the philosophical strategy the Maple Leafs have been built upon. If he's the problem, he should bear the responsibility.
GM Dubas is the one who brings the players to the team. If he's the problem, it would seem he should bear the responsibility.
Related: If Dubas Leaves the Maple Leafs, Will Auston Matthews Follow?
Interesting, isn't it? Balancing the team's continuity of success with the necessary changes needed to reach a goal that has eluded the Maple Leafs will be the key to any choices made during the offseason. 
How does the team progress further into the playoffs and ultimately pursue its ultimate goal of winning a Stanley Cup? Huge question; tough answer.
---
---