Take a deep breath, the 2017 NHL Trade Deadline has passed.
This season's deadline brought with it an added level of drama. On Feb 28 the league was made up of 30 franchises, most scrambling to redistribute assets amongst its peers rather than expose a desirable player to this summer's expansion draft.
Minutes before the deadline struck on Mar 1, the Vegas Golden Knights officially became the league's 31st franchise. They were unable to strike a deal before the clock struck 12 in Nevada, disappointing many fans who were looking forward to the Golden Knights doing some business, while teams tried their best to leave the new kid on the block with scraps. So in that way, you could argue that the only real loser was Vegas. Alright, probably the Ottawa Senators as well.
The Dallas Stars were among the more active squads. The moves consummated by Stars general manager Jim Nill that Vegas fans should be aware of are sending Johnny Oduya to the Chicago Blackhawks and moving Jordie Benn to the Montreal Canadiens. Oduya and Benn are players that were surely on the Golden Knights radar. So if the Dallas goal was to rid itself of players they could lose for nothing in June, then the Stars surely succeed. Keep an eye on the following four guys, though. Vegas will still have some nice defensemen to choose from.
Jamie Oleksiak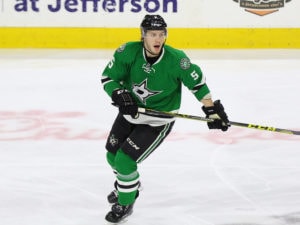 You would think 6-foot-7 and 260 pounds on the blueline would make for an easy decision for Golden Knights general manager George McPhee. That's not the case. Oleksiak has struggled to figure out how to make the best use of that gigantic frame at the NHL level, and the 24-year-old has turned in another underwhelming season to this point.
Offensively he's contributed five goals and seven points on the season, both career highs. Defensively, he's failed to scare anyone.
Keep an eye on him, though. Size like his doesn't come around often, and McPhee may decide Oleksiak is a project worth taking on for a new franchise searching for an identity.
Esa Lindell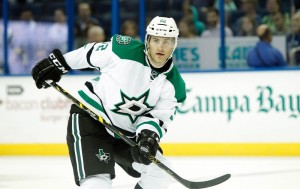 It's an easy argument to make that in his first full NHL season Esa Lindell has already passed Jamie Oleksiak. He lacks Oleksiak's size, just like every other player you're going to come across, but the frequency with he appears in the Stars' top defensive pairing shows that Dallas sees the potential in the 22-year-old blueliner.
The smart money says that the Stars protect Lindell. Vegas fans should watch because this is a competition that will extend for the rest of the season, and what seems like a sure thing in March could evaporate by this summer. Lindell improves his play on special teams, and he's at no risk for exposure.
Stephen Johns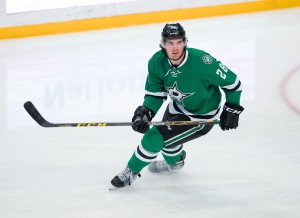 Stephen Johns doesn't make the best decisions — that's part of the reason he's spent some time in the AHL this season. That said, his aggressive play on the blueline makes him a protected player at this stage in the season by my estimation. If anything is going to make or break the decision it will be his decision-making when handling the puck. That's the reason Golden Knights fans should watch.
If the expansion draft were this weekend, Johns is getting protected. If he's sloppy with the puck the rest of the campaign, that could change. Furthermore, his contract is friendly, he's owed $800 thousand next season before becoming a free agent.
If they're going to meet the NHL's minimum salary requirements for expansion, though, Vegas is going to have to spend some big dollars somewhere. I think Dallas might be a good place to do just that.
Dan Hamhuis
That's why I think the Golden Knights selection in the 2017 NHL Expansion Draft should be Dan Hamhuis. Don't misunderstand me, you should watch all these guys. This is just who I think Vegas should go with.
The departures of Jordie Benn and Johnny Oduya makes the Stars expansion draft strategy easier. What was once a three, four, or even five-way race, is now trimmed by a defenseman. McPhee is going to have his choice of any number of young, cheap blue-liners among the other 29 teams.
When it comes to the Dallas selection, Hamhuis would help to satisfy some of those salary requirements — he's owed about $3 million next season — while also providing the Golden Knights with some essential veteran leadership. They're going to have to get that somewhere. He's the veteran of nearly 1000 NHL games, and Vegas will be lucky to have him as they get this thing off the ground. Keep an eye on him the rest of the way.
Las Vegas local covering Golden Knights hockey since 2016.
Ball State University '05
Other work:
Credentialed NBA writer covering the Phoenix Suns,
Credentialed NCAA football writer covering the UNLV Rebels