We've reached the end, Vegas Golden Knights fans. The Winnipeg Jets are the final course in our 30-part seminar on players you should be familiar with ahead of this month's expansion draft. Get invested in the local sporting club by reading up on the other 29 teams we've covered. Be sure to review those entries before protected lists are revealed on June 18 and our hard work is smashed into a million pieces.
Winnipeg took a minor step forward this season, but still missed the playoffs for the 15th time in 17 seasons. It was just the second time the Jets cracked the 40-win plateau in a decade.
All of which is to say that the team formerly known as the Atlanta Thrashers finds themselves in a precarious place this offseason. The Jets were the hottest team in the league when the season ended, rattling off seven straight victories. They're not good enough to be one move away from Western Conference relevancy. They're certainly not bad enough for a full rebuild. They're just there.
So arguably, Winnipeg has a more difficult offseason to navigate than other clubs. That could be good news for Vegas. If the Jets cannot make a decision, maybe Golden Knights general manager George McPhee is able to wrangle a draft pick away from Winnipeg. We'll see. The most exciting offseason in 17 years is upon us, hockey fans. Drink it in. Here are four Jets Vegas fans should know.
Mathieu Perreault
If Mathieu Perreault ends up being the player that Winnipeg loses in the expansion draft, it will sting for many Jets fans. He constructed a third consecutive solid season since signing as a free agent in 2014. This year he tallied 13 goals and matched a career high with 32 assists.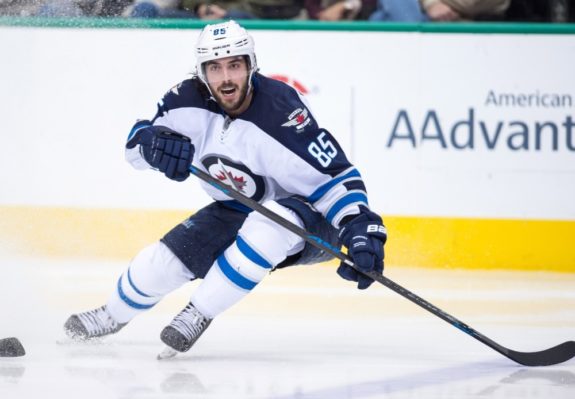 Perreault's injury history will be an important factor for Winnipeg general manager Kevin Cheveldayoff when determining who gets protected. He's not played in more than 71 games since joining the Jets, this season he appeared in 65 games. Those aren't awful numbers until you consider that Perreault is under contract until 2021, and is still owed north of $16 million.
Ultimately I think Perreault is protected, but there are reasons for Cheveldayoff to want to part ways with the seven-year NHL veteran. There's also plenty of reasons for McPhee to want him. In Vegas, he'd be among the more skilled offensive players on the inaugural roster. Couple that with the veteran leadership that the club will certainly need to get somewhere and it's easy to see Perreault joining the Golden Knights.
Shawn Matthias
Another veteran and a journeyman to boot, Shawn Matthias brings a lot of the qualities Perreault would, at a significant discount.
Don't be mistaken. Physically these guys are nothing alike. Matthias is 6-foot-4, 231 pounds and towers over many of his teammates. Like Perreault though, he's bounced around the league. Since being drafted in the second-round by Detroit in 2006, he's spent time with Florida, Vancouver, Toronto, and Colorado before joining the Jets has a free agent last summer.
The offensive upside isn't as great with Matthias, and again injuries are a concern. His season was cut short in March following shoulder surgery. But if McPhee decides he wants to roll the dice and select the 29-year-old, the price is more agreeable. One year at $2.125 million is the damage.
Joel Armia
Former first-round picks who haven't yet received the opportunity to showcase exactly what they can do? Oh, that's exactly what the Golden Knights are looking for.
Armia fits the bill if that's the criteria. He's appeared in 101 NHL games, 57 this year, and racked up 10 goals and nine assists while averaging just over 15 minutes on the ice. Armia has the look of a scorer and is a player Winnipeg would probably prefer to not part with. Especially if they can have one more year at under $1 million to more properly determine what his ceiling could be.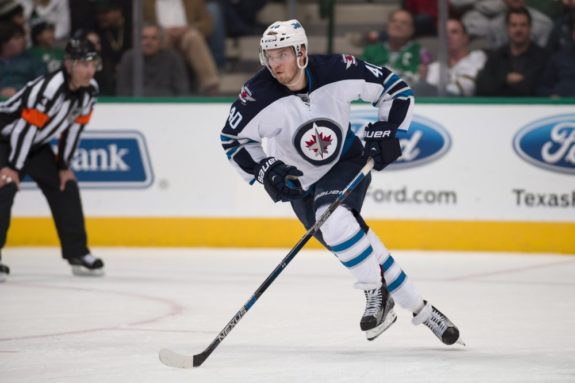 Perhaps the Jets have seen everything they need to see, and Vegas gets a shot. If Cheveldayoff elects to protect seven forwards, Armia's protection is in question. If he goes with four forwards and four defenseman he'll likely be exposed. Players like Joel Armia are the kind of assets that McPhee would love to have. Joel Armia is a player like Joel Armia, so have him on your radar as we near the expansion draft.
Marko Dano
For the expansion team that thinks Joel Armia is too old, there's Marko Dano.
Dano's 22-years-old and just four years ago was a first-round pick of the Columbus Blue Jackets. He was in a CBJ jersey for 35 games before he was part of a trade that sent him to Chicago. Thirteen games into his Blackhawks career he was shipped to Winnipeg in a four-player deal. That's a lot of travel for the first 107 games of Dano's career. So one more relocation to Sin City can't hurt. Then his career can be allowed to take off.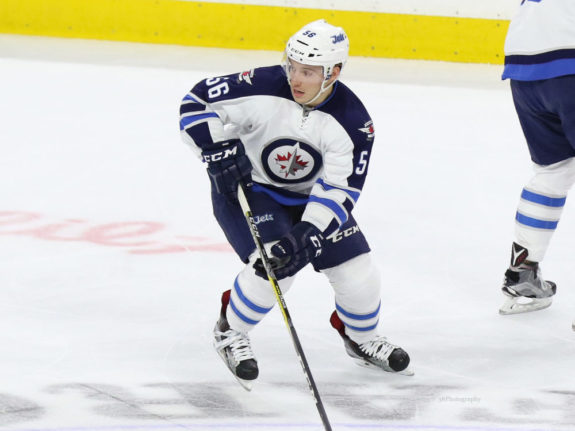 That's only halfway a joke, Dano's better than most 22-year-olds. He's a more developed product than it may seem. Many were surprised when he was sent to the Rockford IceHogs of the AHL after he was dealt to Chicago. The growth he's exhibited over the past few seasons is evident, and he has a shot that the Golden Knights are not going to find just anywhere. If Dano ends up being McPhee's pick, he could wind up being an important piece in the early history of the Vegas franchise.
Las Vegas local covering Golden Knights hockey since 2016.
Ball State University '05
Other work:
Credentialed NBA writer covering the Phoenix Suns,
Credentialed NCAA football writer covering the UNLV Rebels