After the New York Rangers' second-round exit from the playoffs, their newly acquired defensemen Brendan Smith became a UFA. The Rangers gave up a second round pick in 2018, the one acquired from Ottawa in the Mika Zibanijad trade, along with their third round pick in this year's draft for Smith. Many people, including myself, did not like the deal.
Giving up assets at the trade deadline has generally not worked for the club. Smith impressed with his play in the playoffs and the last couple of regular season games but there is another name hitting the UFA market this summer — a native New Yorker named Kevin Shattenkirk.
Shattenkirk boasts an impressive resume with stints with the St. Louis Blues and Washington Capitals in addition to being the 14th-overall draft pick in 2007. Who would you rather have? Tough question to answer, so here are some key factors that would impact the Rangers if they signed either one.
Smith vs. Shattenkirk: Style of Play
Both players have different styles. Smith is a gritty defensive player. He does not put up points at the pace that Shattenkirk does but can still hold his own in the offensive zone. Just take a look at his fight in the first round of the playoffs against Montreal Canadiens' pest Andrew Shaw. The Rangers need someone who is physical and willing to drop the gloves.
One of Smith's key attributes is his mobility. It is something that the defense core needs since Dan Girardi and Marc Staal are not the greatest skaters. He has fit in well with Ryan McDonagh's two-way defensive play and the two have shown chemistry on the ice. Another key feature that Smith has is his experience as a Wisconsin Badger. McDonagh and Derek Stepan both played there which made the transition easier for him when he was acquired. However, the downside to Smith is that he is a left-handed shot.
The Rangers need another right-handed shot and that is where Shattenkirk can be of value. He is also talented, like a Keith Yandle 2.0. The Rangers need someone to take on heavy minutes as Staal and Girardi have taken a step back. The void will need to be filled on the power play and they need another solid puck-moving defenseman since only the captain seems capable of it right now. Shattenkirk is an excellent player to quarterback a power play and is better in the defensive zone than Yandle, but not by much.
Type of Contract
Both players will want a decent contract. This means, likely a multi-year deal and above $3.5 million. Both players have made roughly the same money this year with a cap hit of $2.5-$2.75 million. Smith will probably be looking for a contract in the field of $4-$5 million for five years. Shattenkirk, on the other hand, will want at least $6-$7 million over 6 or 7 years.
Those numbers are what the players will want and probably not what the Rangers are willing to pay and it may come down to what the team can realistically afford. Negotiations are key this summer.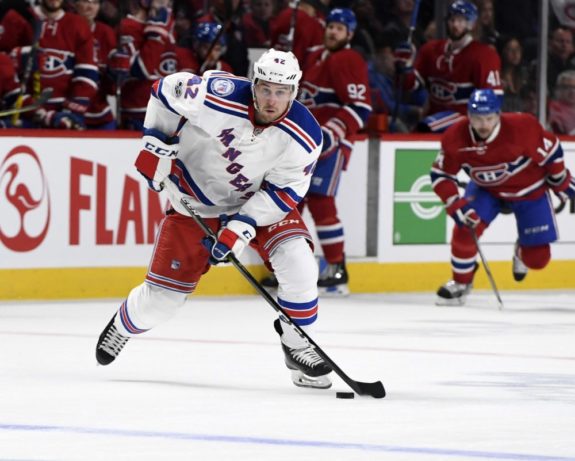 Smith vs. Shattenkirk: Age and Size
Smith is 6'2" and weighs 212 pounds while Shattenkirk is 6'0" and weighs 203 pounds. Both are 28 years old and at the peak of their careers.  Physically they are similar but their style of play and hockey IQ are very different. Defensemen come in all shapes and sizes.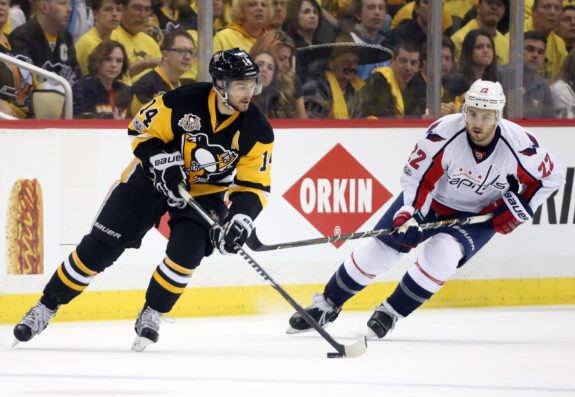 So, who would you go after? The physical defensive player that has already played with the Rangers or the one who can quarterback a power play and become the Yandle 2.0 for the club? Not an easy question to answer considering the lack of quality on defense the Rangers have.