With the 2015-16 NHL season through its first quarter, or roughly the 20 game mark, the League has already seen its fair share of surprises, as well as disappointments.
In terms of surprises, the NHL has been fortunate to display one of the strongest, and arguably most exciting rookie classes in recent history. The likes of Connor McDavid, Jack Eichel, Max Domi, Dylan Larkin, and most prominently, Artemi Panarin, have provided both the League and its fans with exciting, break-neck action on a nightly basis.
However, on the other end of the spectrum, established, elite players from which consistent production is expected have faltered early on this season. By no means are these just regular NHL players, but instead, the biggest names in the game today. In particular, Stanley Cup champions and Olympic Gold Medalists have suddenly endured long, seemingly never-ending slumps, slumps which have negatively impacted their respective teams.
With this being said, lets take a quick look at the five NHL players who have significantly underperformed in the first quarter of the 2015-16 season.
Ryan Getzlaf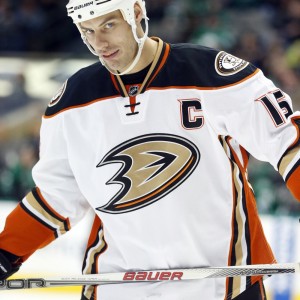 A former Stanley Cup champion and Olympic Gold Medalist, Anaheim Ducks captain Ryan Getzlaf has endured an incredibly poor start to his 2015-16 NHL season.
Known throughout his career as a dominant, yet more importantly, consistent power forward, Getzlaf's offensive production has fallen off of a cliff in the first quarter of the season. Having recorded just one goal and under ten points early on, Getzlaf is on pace to fall exceptionally short of his offensive totals from a mere year ago, when he netted 25 goals and 70.
On the bright side, Getzlaf is fortunate to play on a team filled with highly skilled and competitive players, players which undoubtedly retain the ability to generate terrific scoring opportunities.
While the entire Ducks roster in general has gotten off to a slow start, it is only a matter of time before Anaheim's top players, led by Getzlaf, break out in a major way, and once again lead their team to yet another deep Stanley Cup Playoff run.
Marian Gaborik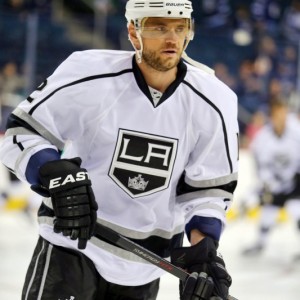 At the age of 33, one could make the case that Los Angeles Kings forward Marian Gaborik is in the tail end of his career. However, just one year removed from a 27 goal season, and two years removed from a 14 goal, Conn Smythe caliber playoff display, it becomes clear that such is simply not the case.
However, despite how you choose to interpret the facts, Gaborik's season has begun on an incredibly sour note. Known for his incredibly skilled play, as well as a near point per game player in his career, Gaborik's five points in his teams first 21 games is nowhere near reflective of his on-ice potential.
Yet, he is not alone on the Kings roster when it comes to highly disappointing starts, as Anze Kopitar, arguably the Kings' top player, has also struggled out of the gate.
Although it would be unfair to expect a point per game season from Gaborik in 2015-16, it is abundantly clear that both he, and the Kings expect greater production on the ice.
Jakub Voracek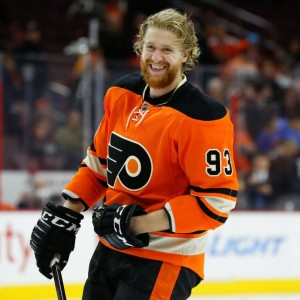 Following four years with the Philadelphia Flyers after a relatively unsuccessful tenure in Columbus, Jakub Voracek's on ice play and offensive production exploded, as he quickly became one of the NHL's most dangerous players. Alongside teammate and team captain Claude Giroux, Voracek produced his highest career point total, 81, in 2014-15, definitively establishing himself amongst the games elite.
As a result, in the 2015 off-season, Voracek inked a massive eight-year, $66 Million contract with the Flyers. However, through the quarter mark of the season, Voracek has not been able to live up to his incredible payday.
In the Flyers' first 21 games, Voracek had scored just one single goal and recorded a mere 11 points, far off from the 22 goals and 81 points he recorded just one year prior.
In fairness, the Flyers rank 29th out of 30 NHL teams in goals for, indicating the entire Philadelphia roster as a whole has struggle offensively. However, the Flyers simply need more out of Voracek, who, simply put, is being paid far too much money to produce as little as he has to date.
Sidney Crosby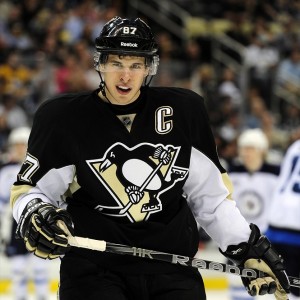 Without a doubt the biggest name on this list, Sidney Crosby too has struggled to begin his 2015-16 season, illustrating that even the greatest hockey player in the world is not immune from the terrible disease that is the slump.
One of the most dominating players in recent history who retains a 1.30 career points per game mark, Crosby has operated at just 0.55 points per game through 20 contests this season. With just three goals and 11 points at the quarter pole, Crosby is in jeopardy of failing to produce at a point per game pace for the first time in his entire career!
Of course, the Penguins' offensive issues have been well documented this season, as they rank 26th of 30 teams in scoring through 20 games. As a result, it goes without saying that Crosby is not the only Penguins player to struggle early on this season, as the likes of Evgeni Malkin, Phil Kessel and Patric Hornqvist, all productive layers, have struggled at times.
Yet, for a two-time League Most Valuable Player, such slumps are simply unheard of, especially ones which last so long, making this drought especially disappointing.
Tuukka Rask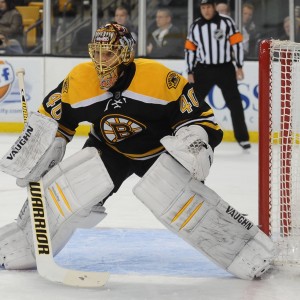 Tuukka Rask has long been one of the NHL's most dominant goaltenders. A former Stanley Cup champion, on most nights, despite who is facing him, Rask can be counted on team keep his Bruins in the game with numerous highlight reel saves and consistent play.
With a sub 2.30 Goals Against Average and greater than .920% Save Percentage in his career, Rask is undoubtedly amongst the NHL's best.
However, the 2015-16 season has been a different story, and ultimately un-reflective of Rask's abilities as a net-minder. Through his 15 starts thus far, Rask's play has been un-characteristically inconsistent, and as a result, Rask has stumbled to maintain a .900% Save Percentage and sub 3.00 Goals Against Average.
In fairness, the Boston Bruins of 2015-16 are a much different, generally less skilled team than a mere year ago, as numerous players left town during the un-official re-tool which took place during this past off-season. Although expectations of Rask are high, his play will have to follow a similar path in order to give the Bruins a legitimate chance at contention in the Stanley Cup Playoffs.
Brett Slawson is a four-year veteran of The Hockey Writers who covers the Toronto Maple Leafs, NHL prospects, and the OHL's Mississauga Steelheads.
Contact Brett on Twitter @brettslawson92, or by email at brett_slawson@hotmail.com.