The Toronto Maple Leafs are finishing up their recruitment process for the vacant general manager position. One of the more lucrative and pressure-packed positions in all of sports. So far, it does sound like former Calgary Flames GM Brad Treliving is the leading candidate. With that said, it's hard not to expect the unexpected these days in Toronto.
---
---
Once the new GM is on board there's serious business to complete. The contract extensions of William Nylander and Auston Matthews will be front of mind, so too should be the following transactions:
1. Matt Murray Goes/Ilya Samsonov Stays
The Matt Murray experiment did not work. He wasn't able to stay healthy and the struggles on home ice were head scratching. Not so much the 5-2-1 record and more so the .876 save percentage. Moving forward for the Maple Leafs, Ilya Samsonov is a restricted free agent this summer and will be locked up. Expect an extension in the ballpark of three years at $3.5 million annually. Meanwhile Toronto's best interest is moving on from Murray one of two ways.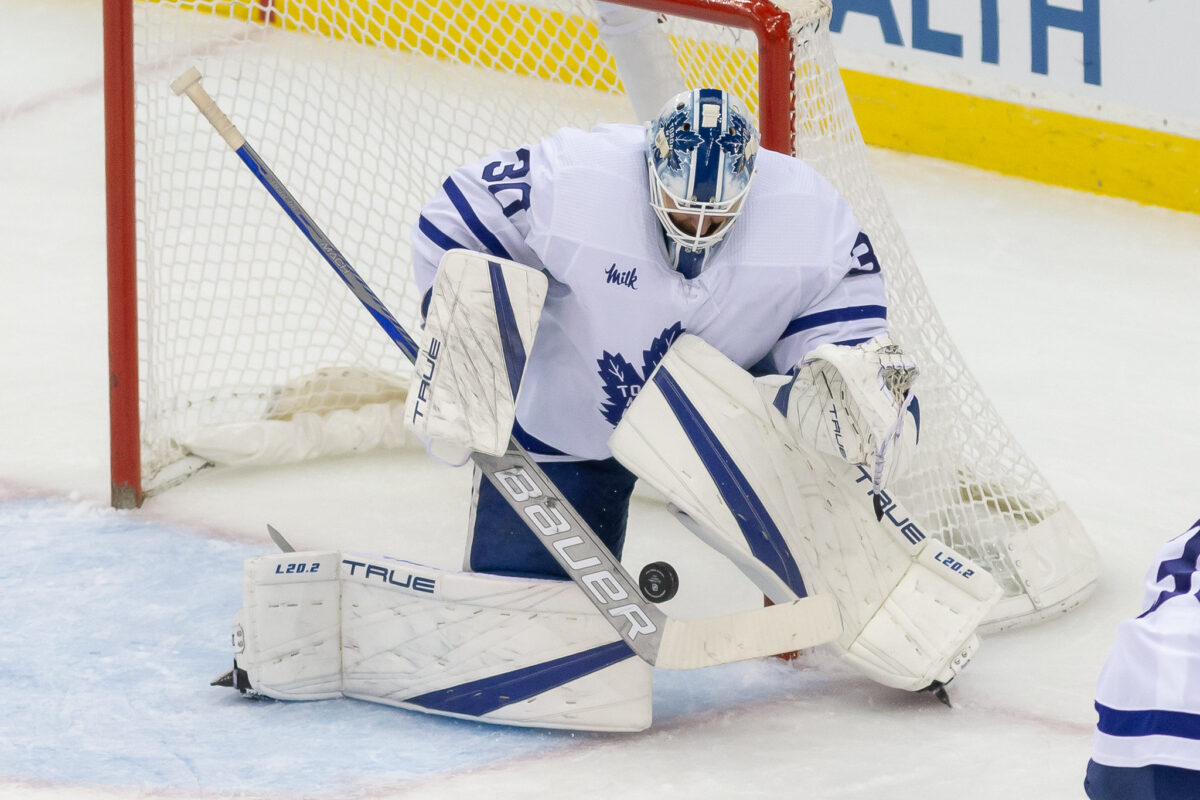 With Joseph Woll proving he can handle the brightest lights, Murray is now the third wheel. An expensive one at that. He's under contract next season at a $4.6 million cap hit, and if a trade can't be worked out with perhaps San Jose or Detroit, the Maple Leafs should use the buy out window and cut ties.
According to CapFriendly, buying out Murray would cost the team roughly $687,000 next season and $2 million in 2024-25. The $2 million is tough, but manageable to say the least and with the $4 million in savings for next season it's worth it. Tidbit: CapFriendly mentioned Murray's currently ranked second on the site for most popular buyouts.
2. Trade TJ Brodie and Kick Start New Defense Core
One Maple Leaf who did not impress me down the stretch was defenseman TJ Brodie. He's due $5 million in 2023-24, the final season of his contract. Toronto should shop Brodie this summer and start the process of refreshing their defense core.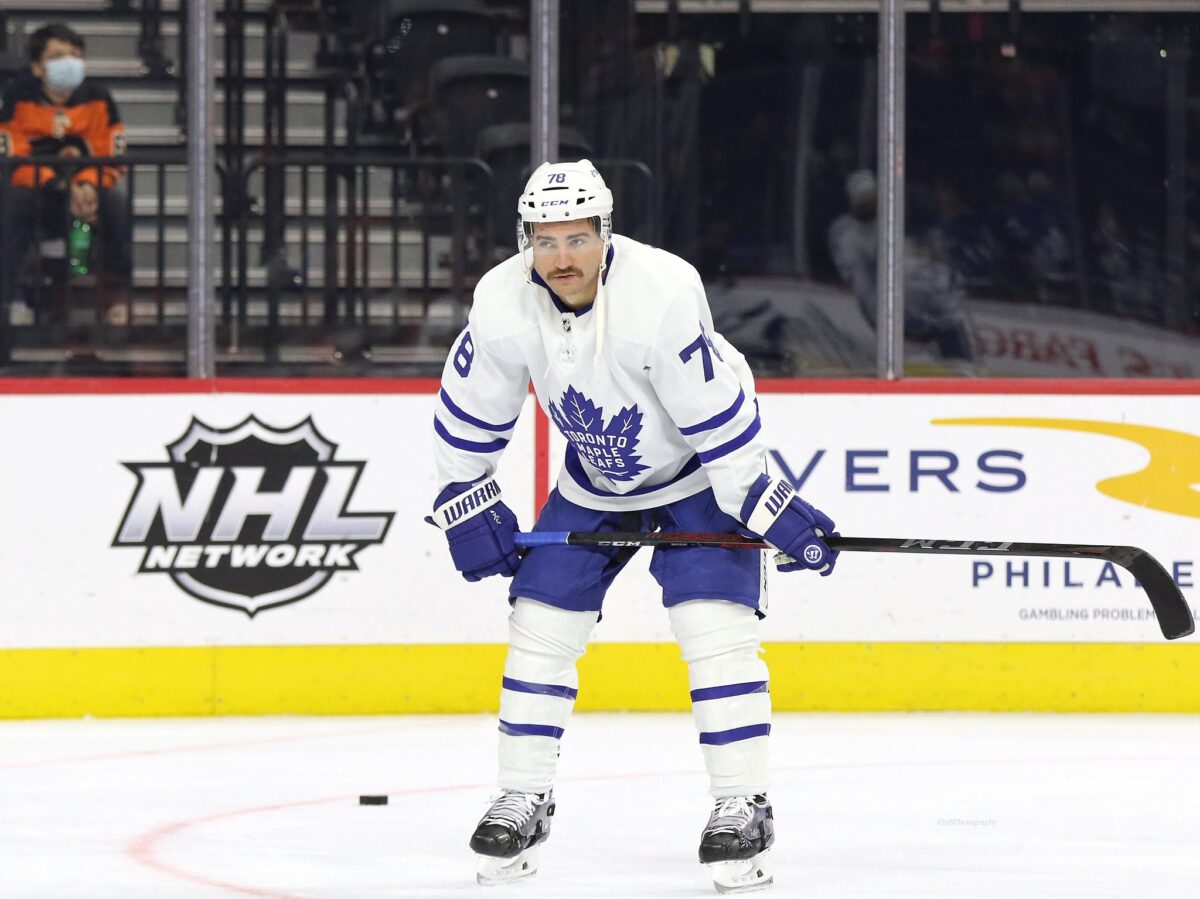 Brodie's contract carried a full no-trade clause these past few seasons but that is no longer. Once July 1 hits, his protection shrinks to covering only 10 teams.
Related: Report: Toronto Maple Leafs 'Core Four' Told They Will Not Be Traded
---
Latest News & Highlights
---
Brodie's game has never been flashy and yes, he's an experienced veteran who can be a calming presence, but to me, it's time to move on. His foot speed is a huge question mark, he's not offensive minded at all, and with him slowing down look for his defensive abilities to get exposed.
Perfect example of this is Sam Reinhart's overtime goal in Game 3. The Florida Panthers winger exposed Brodie. The Leafs d-man couldn't have played it softer. The trade market needs to be gauged. Even if it means only a draft pick or a prospect coming back the other way for the Maple Leafs. $5 million in cap space goes a long way.
3. Bring Back Luke Schenn
One of the biggest surprises during the Stanley Cup Playoffs was the play of Luke Schenn. After over a decade, Schenn returned to Toronto, where it all began and played his butt off. He stayed true to his game and kept things simple, even had his play described as 'remarkable' from head coach Sheldon Keefe. Regardless of who gets named GM, Schenn needs to be on the team next season and pair him with Morgan Rielly on opening night.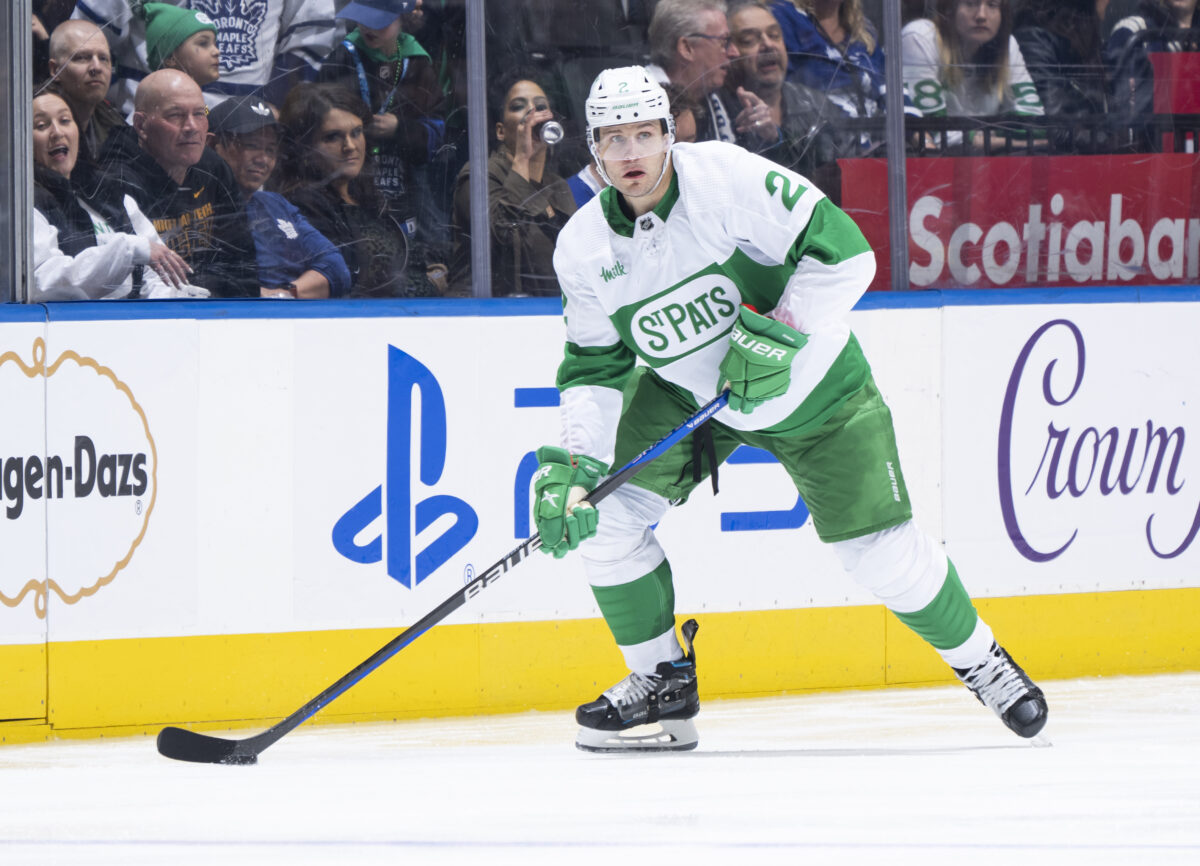 The 33-year-old Schenn is an unrestricted free agent this summer and won't cost a ton to re-sign, likely around $1.2 million. Something the Leafs could easily afford, even without getting Murray or Brodie off the books. Schenn was recently asked if he'd be interested in re-signing with the Vancouver Canucks and mentioned he wants to wait to see how things shake out in Toronto.
4. Finally Sign Corey Perry
After almost signing in Toronto two offseasons ago, the Maple Leafs should turn one of their villains into a 'hero' and sign free-agent forward Corey Perry. For around league minimum, Perry would help keep opponents on their toes.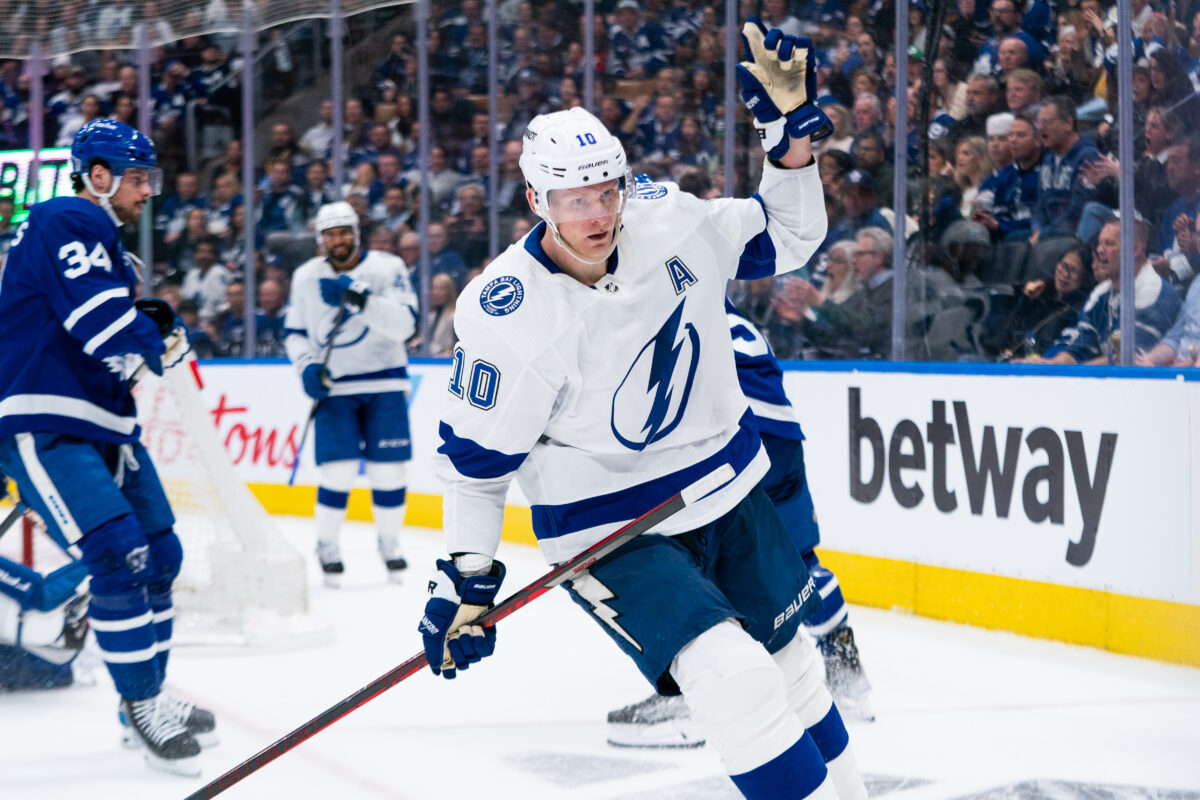 Perry and Maple Leafs' defenseman Jake Muzzin are best of friends and spend a lot of time golfing together in London, ON over the summers. Perry's been linked to the Maple Leafs in the past and it's time to get pen to paper. He'd be a great fit on the team's fourth line and second power-play unit. Footspeed is the only downfall, but if you play him alongside Sam Lafferty and perhaps a re-signed David Kampf, his linemates would help balance things out.
Perry knows what it takes to win and his resume speaks for itself. When it comes to bargain shopping for the new Maple Leafs GM, Perry needs to be near the top of the list.
5. Add Free-Agent Defenseman
Speaking of shopping, here's a wish list. It will be important for Toronto to add another defenseman. Worth considering are Matt Dumba, Damon Severson, Ryan Graves and Carson Soucy.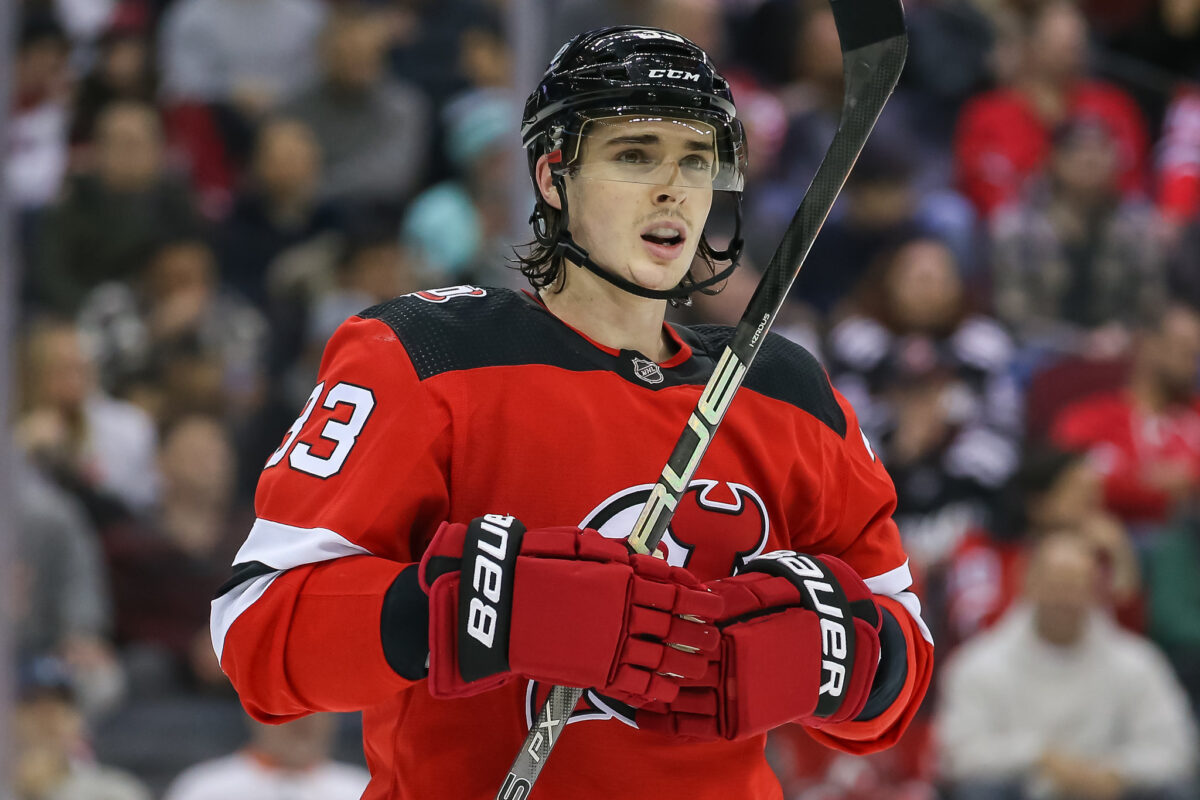 Graves and Soucy bring a physical presence and are the best penalty killers of the foursome. They also are likely the cheapest options of the group. They also play the left side which is where a hole could be created if Brodie is moved. Worth noting the 6-foot-5 Soucy is someone who has been linked to the Leafs in the past. Meanwhile righties Dumba and Severson bring a little bit of everything to the table, and team interest will all depend on how much Connor Timmins is valued. Regardless of who, Toronto needs to add a defenseman to the depth chart and more specifically someone who can kill penalties.
The Maple Leafs sound committed to the core of this team and it's the complimentary pieces which will be interchanged. The moves I've mentioned could help kick start a successful offseason in Toronto. I'm just not sure if Shanahan would give me the presidential stamp of approval.