The writing is on the wall in Toronto as Maple Leafs netminder Matt Murray is not expected back next season. With Joseph Woll signed through the 2024-25 season and with Ilya Samsonov a restricted free agent this summer, Murray's quickly become the odd man out to end his first season in Toronto.
---
---
I found it extremely odd when Leafs head coach Sheldon Keefe mentioned that Murray was healthy and cleared to play for Game 3 against the Florida Panthers, meanwhile Woll was dressing as the backup goalie. A two-time Stanley Cup winner sitting up in the press box as the third option? Samsonov then gets hurt, Woll goes in and the rest is history. It was an interesting development which appears to be the correct decision as Woll was stellar down the stretch and looks like he has goaltender of the future abilities.
As for Murray, look for the Maple Leafs to do whatever they can to trade him at the NHL Entry Draft next month. It won't be easy considering his health history and inconsistent play. The 28-year-old finished the 2022-23 campaign with a 14-8-2 record to go along with a 3.01 goals against average and a .903 save percentage. Both under league average and frankly not good enough for a goalie making $6.25 million total ($4.6 million on Toronto's books). If a trade does transpire at the draft, here's two potential suitors:
Detroit Red Wings
The Detroit Red Wings are getting closer to contending for a Stanley Cup Playoff spot in the Eastern Conference and are looking to make some moves this offseason. Murray could provide the Wings with a tandem partner for Ville Husso, and considering he only has next season left on his contract, it would be a very low-risk acquisition for Wings' general manager Steve Yzerman.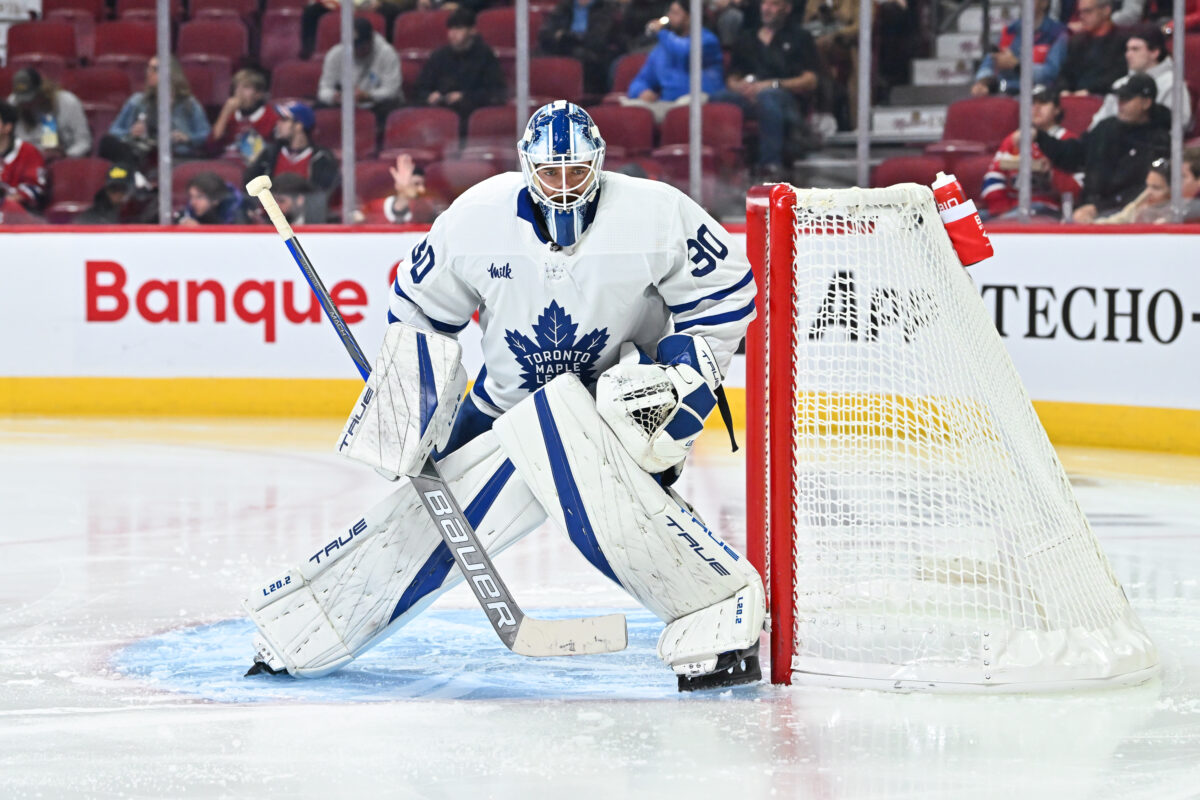 Detroit has over $30 million in cap space for the 2023-24 season and money is not an issue in Motown. How much they want to add in payroll is the question. The acquisition cost to get Murray out of Toronto will not be high, likely only a mid-level prospect or late-round draft pick, as the Maple Leafs would be happy to unload his $4.6 million off the books to then use these resources to retool up front.
It's also likely the Leafs have to retain some money to help ease the burden, however don't expect to see anything more than $2 million. The cost to buy out Murray would only be $687,500 against the salary cap in 2023-24 and an additional $2 million the following season. This will 100% be the route the team takes should a trade not materialize this summer.
Related: 3 Toronto Maple Leafs Who Should Not Be Back Next Season
---
Latest News & Highlights
---
Murray would be a good fit in Detroit as it's not a pressure cooking market, the team could use some more winning experience and it's a low-risk high-reward type of transaction for Yzerman and company.
San Jose Sharks
A rebuilding team who will be looking for a partner for Kaapo Kahkonen, the San Jose Sharks are likely a strong option for a Murray trade with Toronto. They had been using James Reimer as the veteran help, however at 35 years old and without a contract for next season, I'd expect to see the Sharks move on.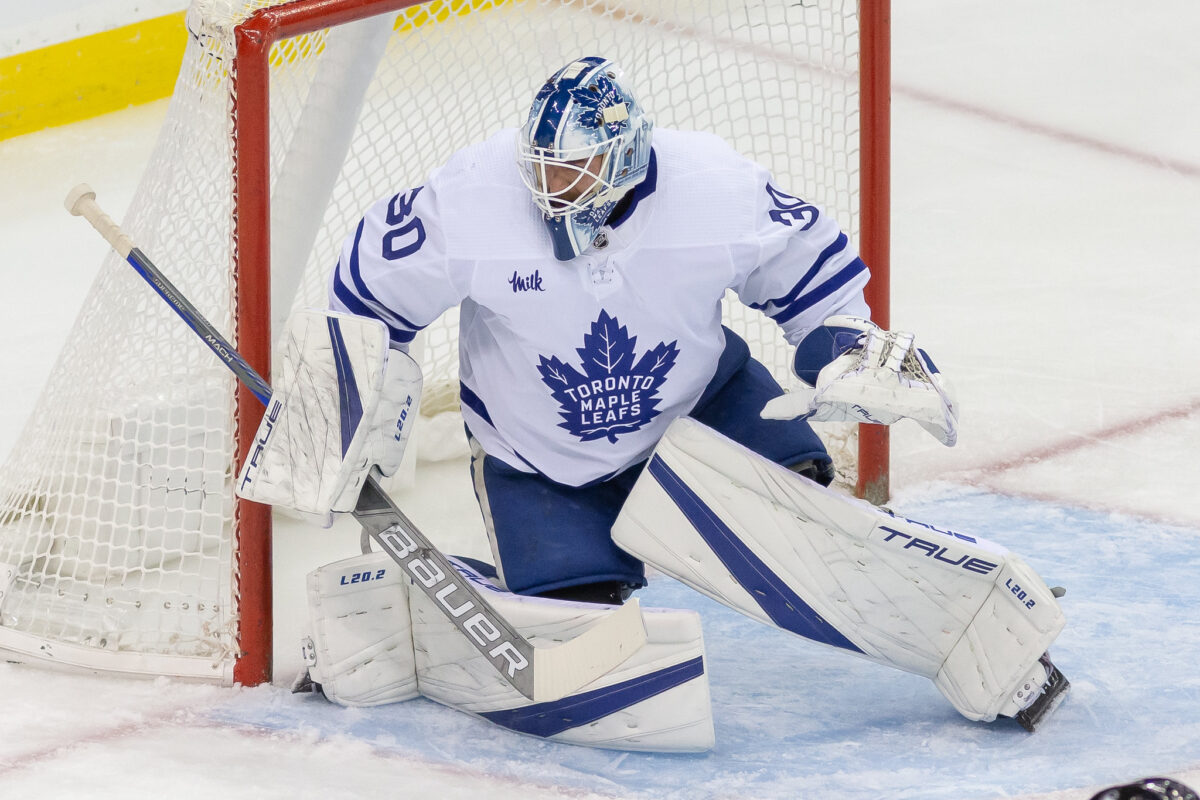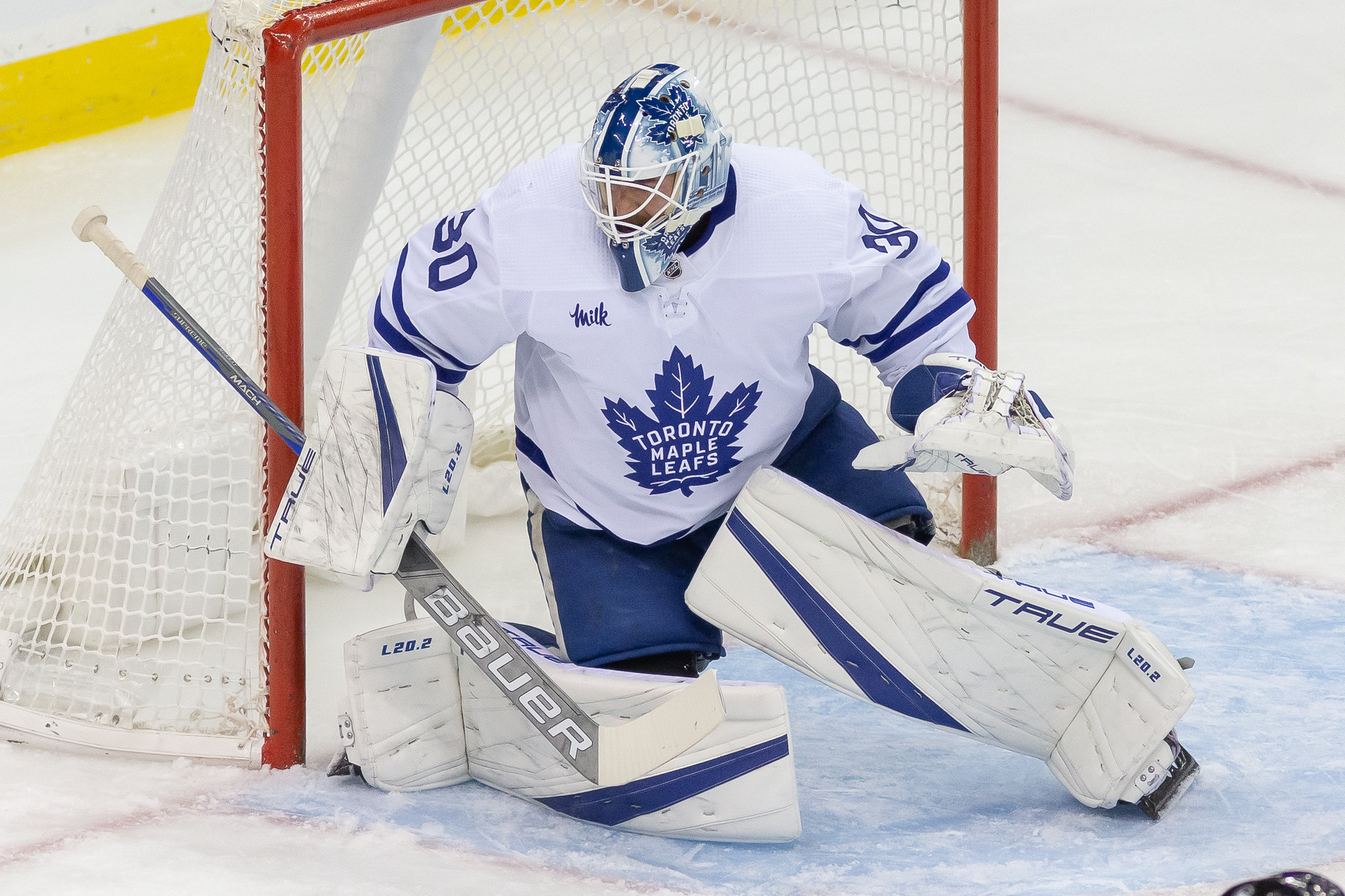 San Jose would be a great place for Murray to revitalize his career. It's not a hotbed for hockey or a media circus and it would provide him with a calm environment with limited expectations. The Sharks aren't expected to make the Stanley Cup Playoffs and will just be starting season two of their rebuild.
Murray could easily see 35-45 games in San Jose and set himself up nicely in a contract year. It's all going to come down to what type of health he's in as every time he got into a nice run with the Maple Leafs another alignment appeared and the momentum was halted. For him, let's hope that's not the case next season, one which could potential be on the Sharks. I see them as a prime option for this trade.
As far as honorable mentions go, I would bracket the Pittsburgh Penguins and Los Angeles Kings into this category as the Kings and Penguins need to figure out their crease this summer as both their recent starters are pending free agents. If both Tristan Jarry and Joonas Korpisalo walk away from their respected clubs, the potential of a trade will increase.
The Maple Leafs have a boatload of questions to answer heading into next season. However, Toronto's goaltending situation appears to be set in stone as Samsonov and Woll look poised to be running mates for the foreseeable future. As for Murray's future? Clear as mud at this point. The potential for a trade has skyrocketed of late.