There are few certainties in life, some say death and taxes are the only ones. As for Toronto Maple Leafs' head coach Sheldon Keefe, he is certain it will be Joseph Woll in Game 4. After Ilya Samsonov went down in Game 3 after a collision with Luke Schenn, Woll came in and was very composed. There was a question that maybe we would finally see Matt Murray during the Leafs' playoff run, but coach Keefe had high praise for the youngster, saying "He's ready for this".
If he is in fact ready for this, what does that mean for Murray? He suffered an injury late in the year, which left him as the odd man out between the pipes. However, it looks like the net may belong to Woll in the future, so could this be the end of Murray's tenure in Toronto?
What's Next for Murray?
There was a lot of criticism when the Maple Leafs traded for Murray from their provincial rival, the Ottawa Senators. However, early in the season it seemed that he was able to silence the critics, but then the injuries happened. He has had a very injury-prone career, which has affected his career enormously. Now that the organization has untapped Woll's potential, it looks like he will be the backup next season. Due to that, Murray may have played his last game in a Maple Leafs jersey.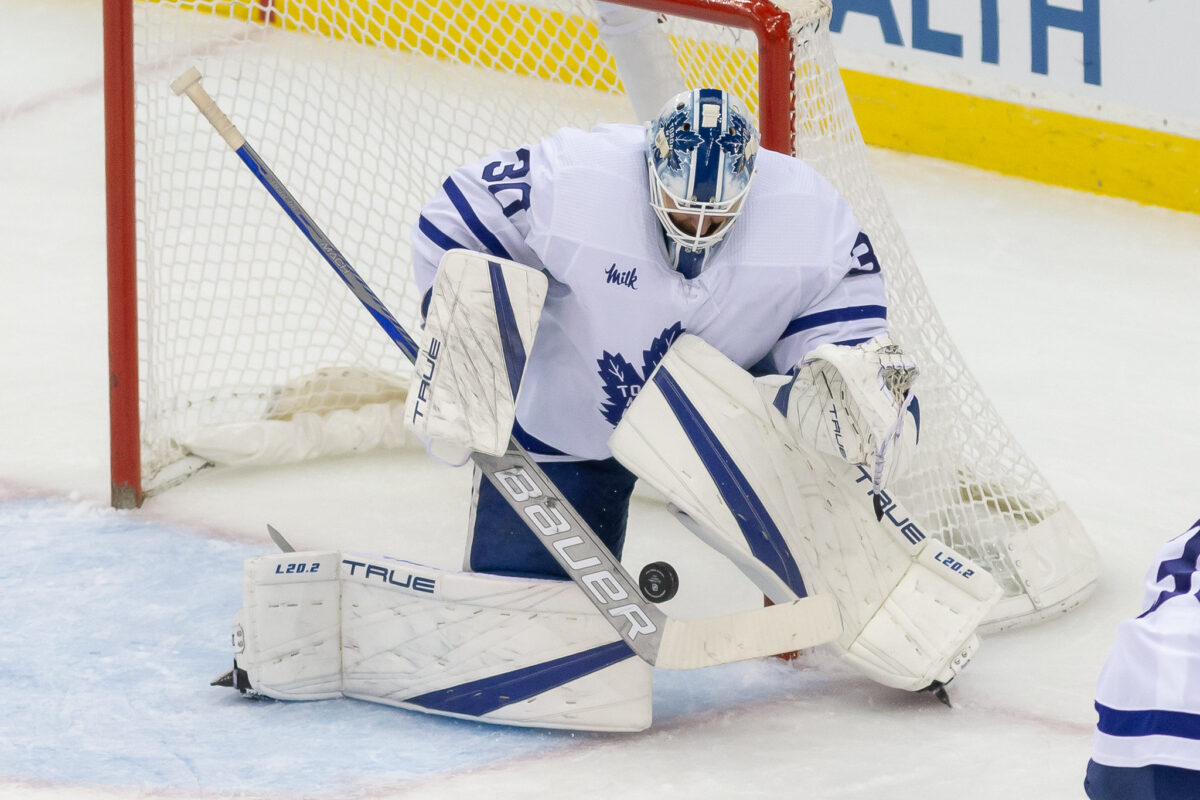 Murray is, however, not on an expiring deal. He has a year remaining on his contract with an average annual value (AAV) of $6.250 million. As part of the Toronto and Ottawa trade though, the Senators retained $1.56 million leaving the Maple Leafs to pay the remaining $4.687 million. With that, there are a few routes that the Maple Leafs can go, they can simply try and trade him to a team that will be willing to take on his contract. While trading him may be the best option, Murray controls part of his destiny as he has a modified no-trade clause, meaning, he can provide the club with a 10-team no-trade list.
Related: Maple Leafs' Woll Making Murray Expendable with His Play
There is also the option to buy him out and pay a cap penalty over the course of the next two seasons. Lastly, they can try and bury his cap hit in the American Hockey League, if he were to clear waivers at the start of next season. However, they may find that this path is the hardest to go down, as Murray may affect the Toronto Marlies' team morale.
Finding a Trade Partner for Murray
The modified no-trade clause makes the chances of a trade drastically lower but not impossible. There are teams that may want to use Murray as a backup or even as a starter depending on the team. Toronto will most likely need to package the first-round pick that they own, as well as eat some of the AAV in order to move on from him. So, let's look at a team that could be interested in acquiring Murray.
San Jose Sharks
The San Jose Sharks locked up the fourth pick in the 2023 NHL Draft, which will be very beneficial to their future. They also have the New Jersey Devils' first-round pick because of the Timo Meier trade. They are a rebuilding team that can use the draft capital and are losing their backup goalie in James Reimer to free agency. Murray could benefit from playing in a mid-tier market like San Jose, as it has less media coverage than Canadian markets, which could really help the mental side of his game.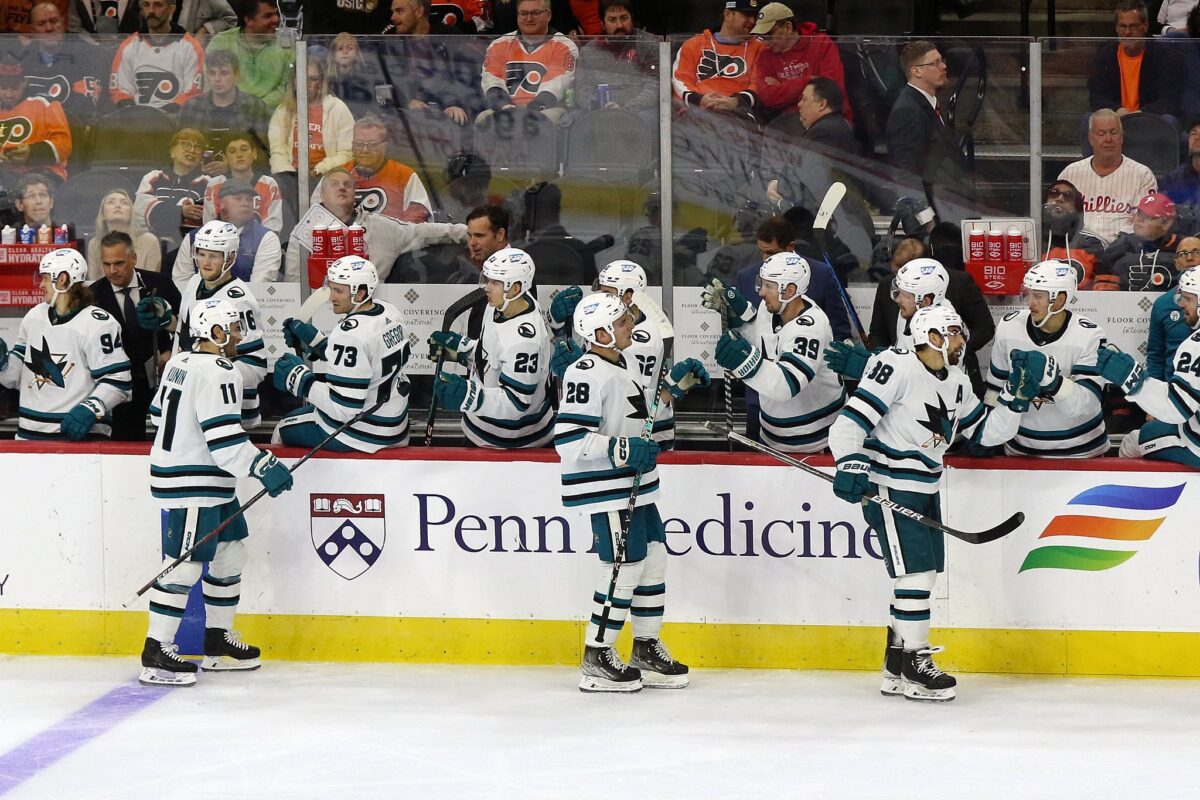 If these two clubs were able to make a deal work, it may not result in salary retention from the Maple Leafs but will require the first-round pick that they own. Unfortunately, that's the price you pay to move a larger deal like Murray's. San Jose may be one of the teams that are left off his 10-team no-trade list, allowing Toronto to move him without getting his permission. This deal could be a win-win for both teams, Toronto is able to shed his salary and use it in other areas, and San Jose gets another first-round pick to help build for the future.
Buying Out Murray
If the Maple Leafs went down the road of buying out Murray, it would break down as a two-year buyout. This means, that Toronto and Ottawa due to the salary retention would have his buyout cap hit on their books for two years. The first year would be $687,500 taken off the books for the Maple Leafs and $229,167 for the Senators. As for the second year, it is a bit more for both teams, which although isn't good, the salary cap is supposed to increase over the course of the next two seasons. The cap hit for year two would break down as, $2 million off the books for Toronto and $666,667 for Ottawa. Due to Murray's age (29), the buyout ratio has to be 2/3, and with $8 million remaining in total dollars, the 2/3 ratio allows the player to earn a total of $5.33 million. This ultimately saves Toronto $2.66 million as cap relief.
This may be an option that the Maple Leafs' front office is considering. If they can't find a trade partner, and burying his cap hit in the AHL is too difficult, then buying him out for the cap hits mentioned above may be the smartest play. It will allow the club to have washed their hands of his contract and gives them salary cap relief by a substantial amount.
You May Also Like:
Unfortunately for both Murray and Maple Leafs, it never truly worked out. Yes, at the beginning there was cautious optimism but that ended as soon as he was injured, and those injuries just kept coming over the course of the year. This did allow the organization to find a potential tandem for the future in Samsonov and Woll, but sadly for Murray, it could prove to be the end of his time as an everyday NHL goaltender.