The Toronto Maple Leafs will try to become only the fifth team in NHL history to come back from a 3-0 deficit in the Stanley Cup Playoffs, something that hasn't been done in nearly a decade. After finding their game against the Tampa Bay Lightning and winning their first playoff series in 19 seasons, the Leafs have looked very flat against the Florida Panthers and have absolutely nothing to show for it.
---
---
Maple Leafs head coach Sheldon Keefe is never shy to make lineup changes before games and in-game adjustments once the puck drops. Sometimes, these moves get Keefe in trouble as he does have a tendency to get in his own way at times. The bench boss admitted after the tough overtime defeat in Game 3 that his team has become difficult to understand. Tough look for a coach who is coaching for his job. Regardless, look for the Maple Leafs to make a few lineup changes and here's what could be on the way:
Timothy Liljegren Inserted Back on Defense
While he isn't a saving grace, Timothy Liljegren should be back in the lineup in Game 4, giving the Maple Leafs another weapon on defense. Liljegren does a great job getting his shot off in the offensive zone and he tends to pick the right spots to join the rush, two things the team could use more of.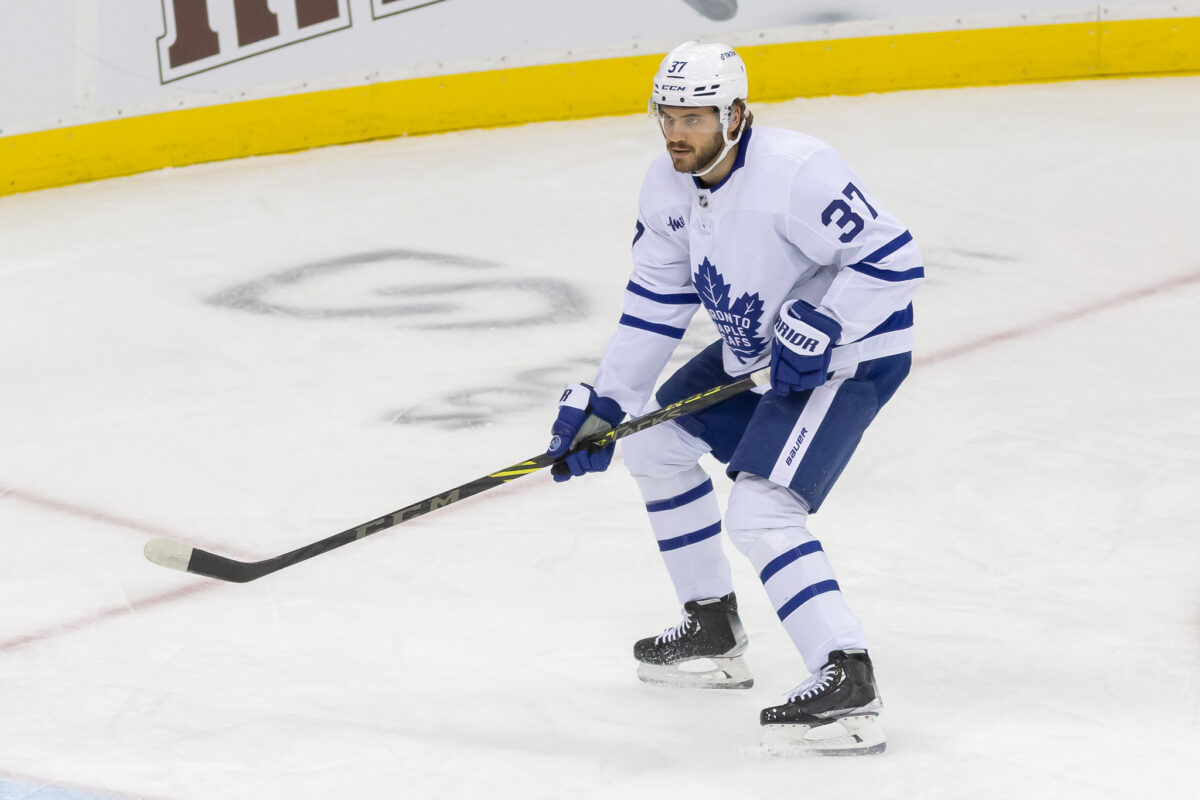 The 23-year-old blueliner deserves another crack at suiting up and even if he's the seventh defenseman, he can still make an impact on the game. Liljegren's skating ability could also benefit the hockey team as too many times in Game 3 were the Panthers finding cracks in between the Leafs defense who were not closing their gaps soon enough.
Keefe Should Play TJ Brodie Less
Part of putting Liljegren back into the lineup is also playing TJ Brodie less. The usually steady defenseman hasn't been great these playoffs and in Game 3 he was noticeably bad.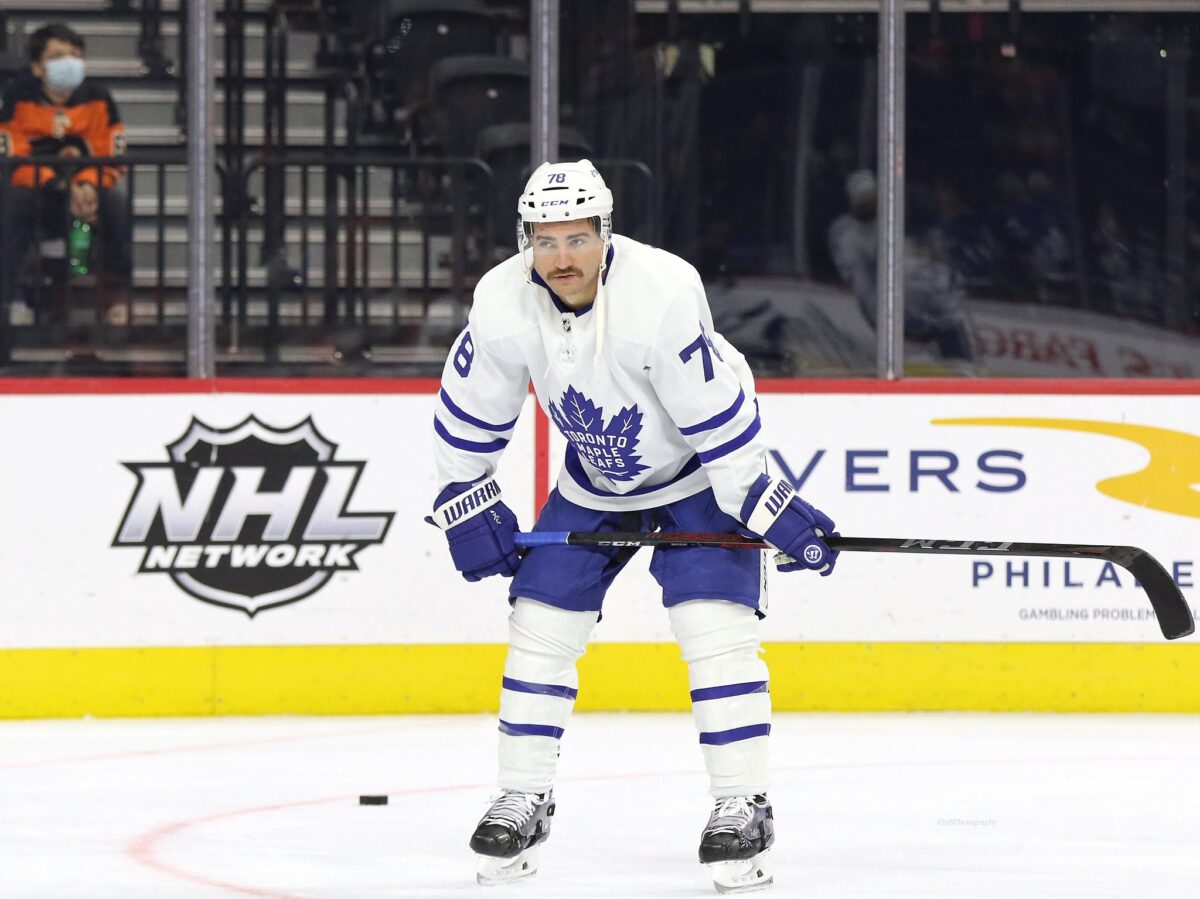 Brodie has been getting a free pass from the scrutiny as Leafs Nation has been using all their effort to knock on the team's core four and Justin Holl. However, Brodie deserves some flack as he's a -5 rating through the first three games of the Panthers series.
Related: Maple Leafs GM Kyle Dubas Should Be Considered Team's MVP
---
Latest News & Highlights
---
Brodie's inability to slow down Sam Reinhart's overtime zone entry which led to the overtime winner is not getting enough attention. He basically just let him walk in without even getting a body on him at the half wall, and then as Reinhart continues to skate into the zone and behind the net, Brodie's a pedestrian to it all. Not good enough in overtime of a must win Stanley Cup Playoff game. Brodie should be playing less in Game 4 and the rest of the way, end of story.
Forward Lines Need to Be Refreshed
In Game 3 the best Maple Leafs forwards were Sam Lafferty and David Kampf. Not necessarily a recipe for success. It was baffling to watch the effort levels of Toronto's best forwards as at times, their sense of urgency was non-existent. Keefe needs to refresh the lines and here's what I would go with for Game 4:
Calle Jarnkrok, Auston Matthews, Mitch Marner
Ryan O'Reilly, John Tavares, William Nylander
Michael Bunting, David Kampf, Sam Lafferty
Alexander Kerfoot, Noel Acciari
Having the lines set up this way allows for a number of things. It gets Jarnkrok back with Matthews and Marner, a line that was dominant at times down the stretch. It stacks the team's second line which could get the likes of O'Reilly, Tavares and Nylander going as their production has slipped tremendously since the first round. What these line combinations also do is reward Kampf and Lafferty for their strong play of late, but also creates a third line that should be able to skate with the Matthew Tkachuk/Sam Bennett line.
Where is Matt Murray?
Seeing Ilya Samsonov go down in Game 3 with injury was tough to watch. While the MRI apparently came back negative and there is a chance he suits up for Game 4, I couldn't help but wonder what's going on after hearing that Matt Murray is healthy and cleared to play. Joseph Woll was the dressed back up, and good for Woll, who came in and played solid in a very tough spot. But what was the two-time Stanley Cup champion netminder doing in the press box if he's healthy?
The Maple Leafs have some serious work to do, that's the understatement of the 2023 season. If they are going to go on a historic run and become only the fifth team to ever accomplish the feat in NHL history, coach Keefe is going to need to find some answers and fast. Making a few lineup changes could help, but ultimately the Leafs will only go as far as their best players will take them. Leafs Nation is hopeful it's on a crazy comeback which all starts by winning Game 4 in Florida.