On Monday evening (May 8), the Chicago Blackhawks won the 2023 Draft Lottery and will be the eventual home of generational prospect Connor Bedard because of it. This is exactly what Chicago was hoping for when general manager (GM) Kyle Davidson announced the club's rebuild last season, and now they will soon have a future face of the franchise to build around.
---
---
The Blackhawks are heading into the 2023 NHL Offseason with a lot of money, and they are in a position to add to their roster this offseason because of it. Bedard is going to need help around him, so let's discuss three free-agent forwards who Davidson should consider targeting this summer.
Connor Brown
The 2022-23 season was simply a nightmare for Connor Brown. The 29-year-old was limited to only four games due to a torn ACL and was held off of the scoresheet in each of them. This is just about the worst-case scenario for a player with an expiring contract, and now he is entering the offseason with not too much value because of it. As a result, he is likely to settle for a one-year, prove-it deal, and the Blackhawks could be the perfect destination for him because of it.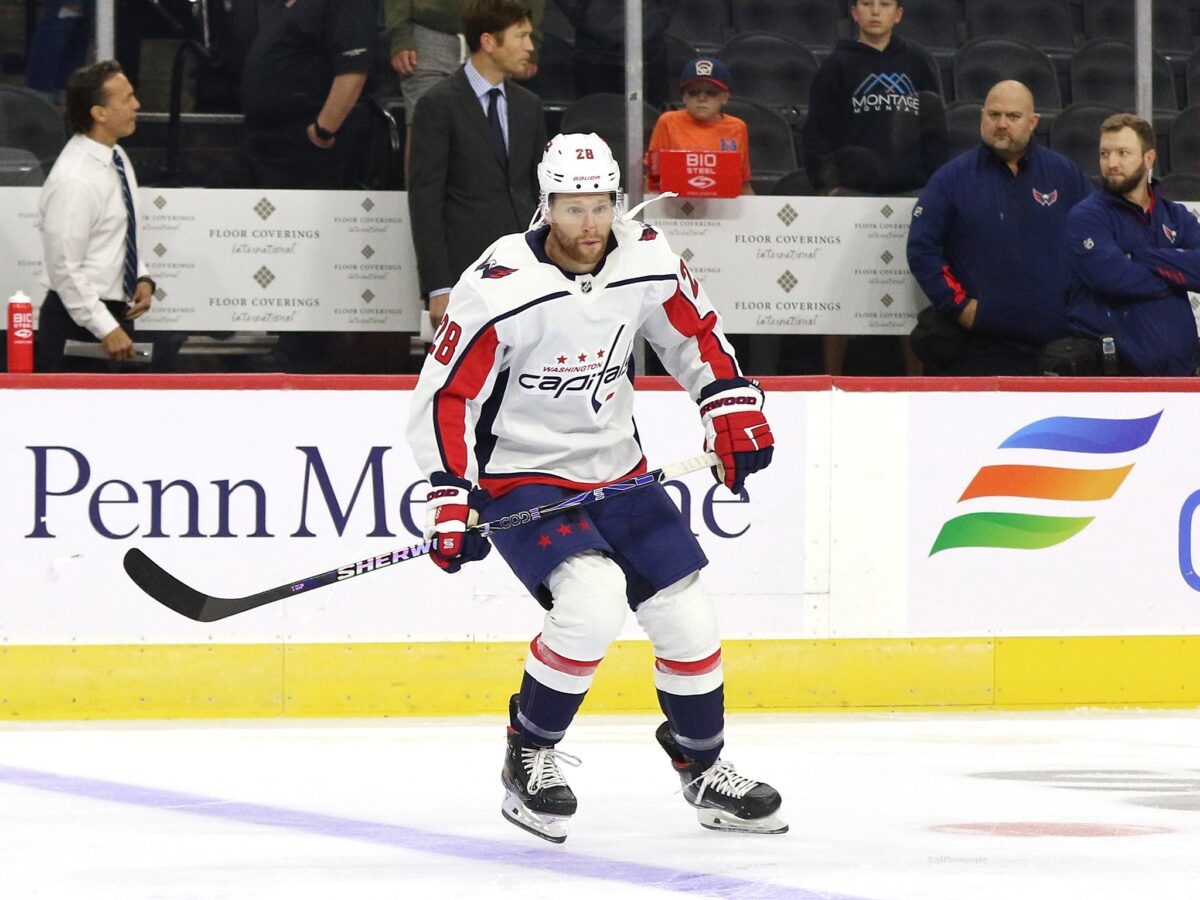 The Blackhawks are going to have a lot of cap space to use and could pay Brown extra to get him to come to Chicago. It certainly is a move for Davidson to consider, as Brown is a very effective middle-six, two-way forward while playing at his best. For example, during the 2021-22 season with the Ottawa Senators, he had 10 goals to go along with 39 points in 64 games. As a result, he could be a good veteran to have on a line with Bedard next season.
If Brown produced well in a top-six role in Chicago, he would instantly become a notable rental candidate for the 2024 NHL Trade Deadline. Thus, there is more reason than one to take a chance on the eight-year veteran.
Sean Monahan
The 2022-23 season started off marvelously for Sean Monahan. After a disastrous season with the Calgary Flames the year before, he showed signs of his previous form with the Montreal Canadiens, posting 17 points in 25 games. Yet, after suffering a lower-body injury in early December, he never returned to game action. As a result, he is another player like Brown who may be forced to sign a short-term deal this summer, and the Blackhawks would make sense as a potential landing spot.
---
Latest News & Highlights
---
If the Blackhawks were to sign Monahan, he would provide them with a veteran center and former top prospect who would help mentor Bedard. In terms of a specific placement for him in their lineup, he would be a nice addition to their second line. With that, he would also give Bedard a valuable weapon to work with on the power play due to his excellent playmaking ability.
Related: Blackhawks: 3 Potential Landing Spots for Connor Murphy
We saw the Blackhawks bring in Max Domi and Andreas Athanasiou on one-year deals this past offseason to help reach the salary cap floor, and this is something we will likely see again this summer. As a result, a Monahan signing does not seem too out of the question.
Max Domi
Speaking of Domi, Davidson must be considering a reunion with the skilled forward, right? The 2013 first-round pick was excellent for the Blackhawks before his eventual move to the Dallas Stars. In 60 games as a Blackhawk, he scored 18 goals and recorded 49 points. He clearly was an amazing fit in head coach Luke Richardson's system, and he loved his time in Chicago, so I expect these two to engage in negotiations this offseason.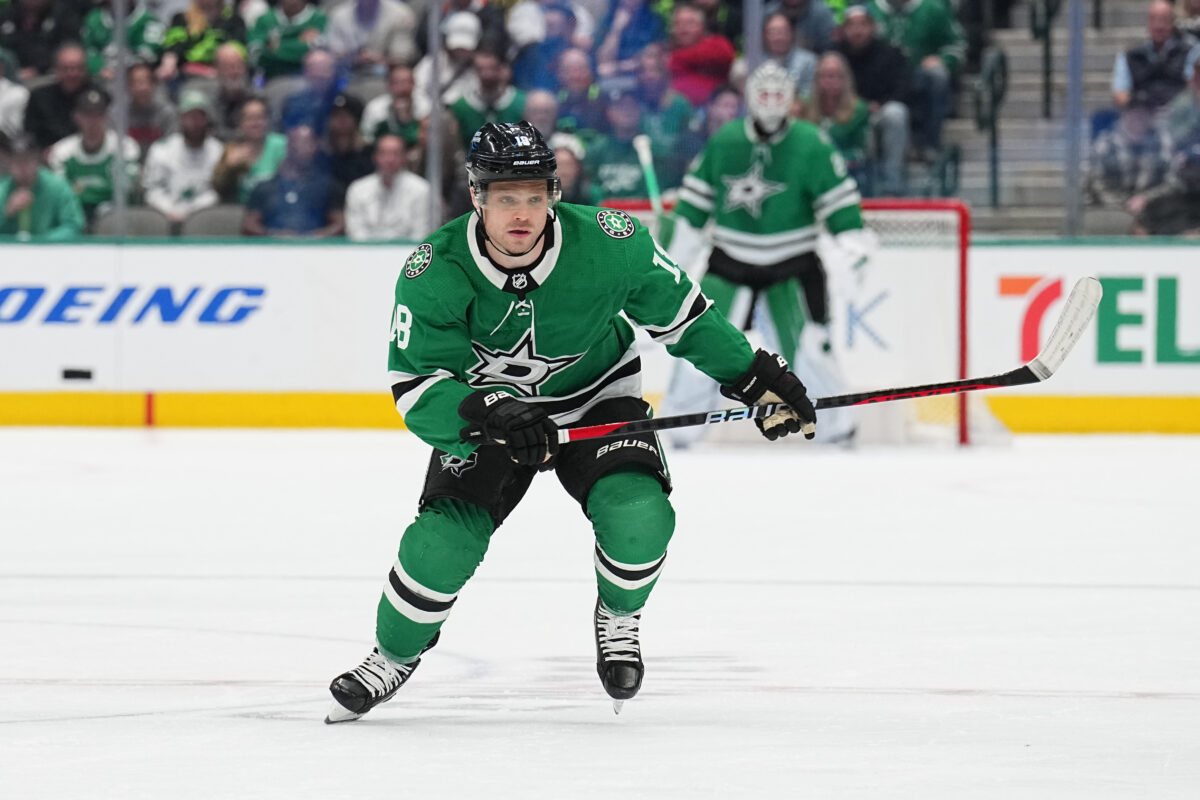 If the Blackhawks signed Domi again, he would give Bedard a legitimate top-six forward to work with. This, in turn, could lead Bedard to put up strong offensive totals as soon as he enters the league. With that, Domi would also instantly be one of the Blackhawks' top power-play specialists and could even be an option to kill penalties.
Unlike Brown and Monahan, Domi would be a player who the Blackhawks should sign long term. He already proved that he is an excellent fit with the Blackhawks, so look for them to make him one of their primary free-agent targets this summer.
Nevertheless, exciting times are ahead for the Blackhawks with Bedard on his way to Chicago. We will now need to wait and see if the Original Six club ends up signing any of these three forwards for him this summer.