The Boston Bruins are entering the 2023 Offseason with a plethora of questions. After their historic first-round collapse to the Florida Panthers in the first round, they now have multiple pending unrestricted free agents (UFA) to re-sign and very little cap space. As a result, a handful of their players have become trade candidates, and Taylor Hall is the biggest among them.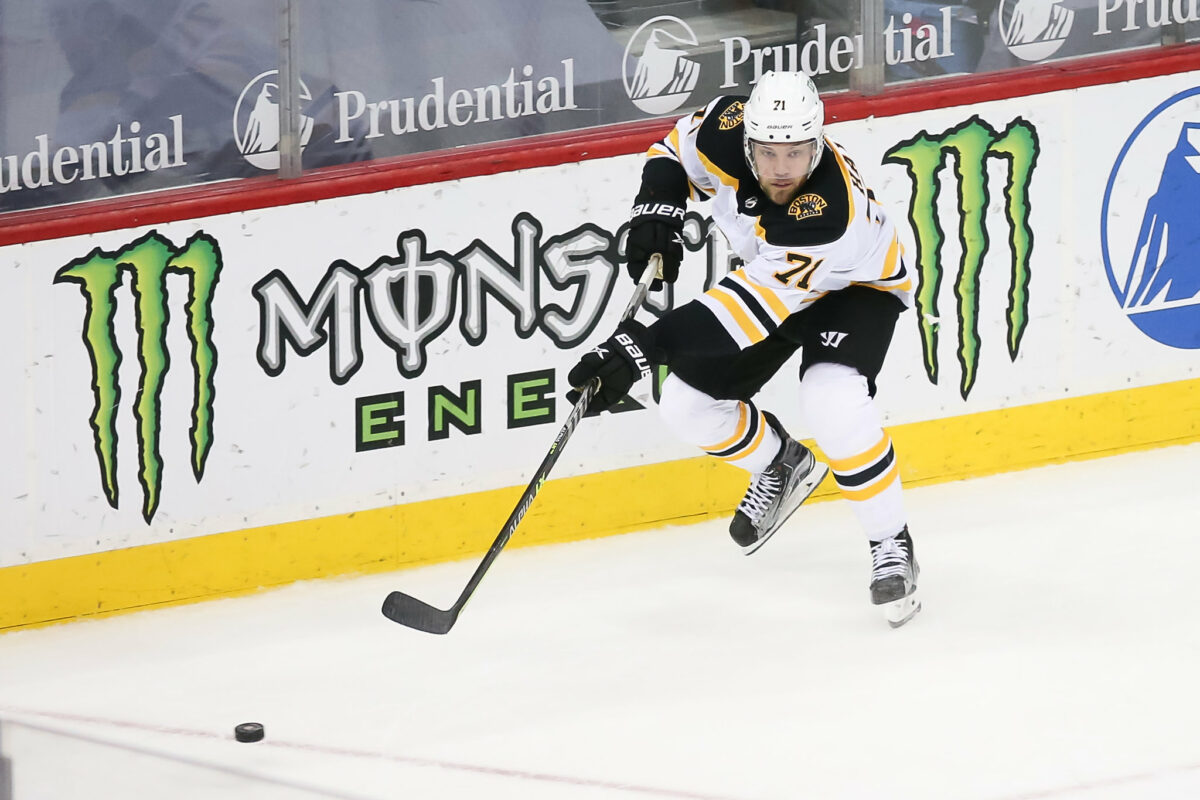 If the Bruins want to bring back Tyler Bertuzzi, Hall and his $6 million cap hit will need to be moved. Now, after a very unfortunate news development, the Colorado Avalanche are emerging as a potential landing spot for the former Hart Trophy winner. Let's go over why.
Gabriel Landeskog Expected to Miss Entire 2023-24 Season
The Avalanche announced today (May 9) that captain Gabriel Landeskog is set to undergo a cartilage transplant in his right knee. This is, unfortunately, expected to make him miss all of the 2023-24 campaign. This is simply horrible news, as the 30-year-old winger did not play a single game this campaign as well. With Landeskog now expected to be out all of next season, it could open the door for the Avalanche to target a fellow top-six left winger in Hall.
Related: Bruins: 3 Teams Who Could Target Taylor Hall This Summer
The Avalanche missed Landeskog immensely this season, and it played a notable role in their first-round loss to the Kraken. Now, they are set to be without him again next season, and they need to replace him. They are currently in their Stanley Cup window, and bringing in a high-impact winger like Hall should be in the cards for them. Let's now take a deeper look at why.
Why Hall Would Be a Good Fit for the Avalanche
When looking at the Avalanche's lineup, it is clear that Hall would be a great fit. With Landeskog sidelined, there is a noticeable hole in their top six that Hall would be able to fix immediately. He would be a great option to play on their top line with Nathan MacKinnon and Mikko Rantanen, as this trio could make some real magic together. Hall would have two stars to play with, and it would have the potential to spike his offensive production. With that, he would be a fantastic addition to their power play because of his strong playmaking ability.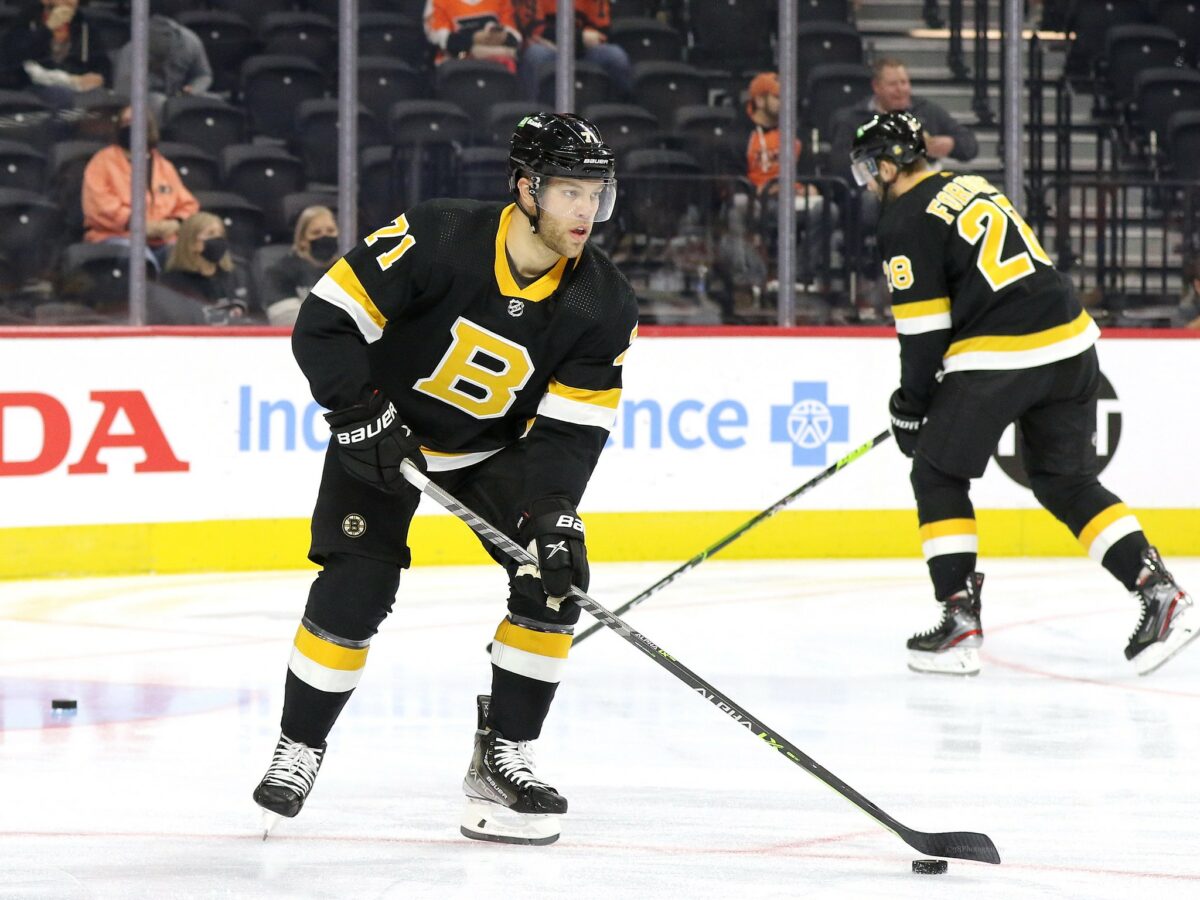 Besides Landeskog being out for the year, Colorado is also running the risk of losing several forwards this offseason through free agency. J.T. Compher, Evan Rodrigues, Lars Eller, Andrew Cogliano, Darren Helm, and Matt Nieto all have expired contracts, so Colorado's forward depth could be negatively impacted this summer. However, bringing in a forward like Hall would be one great way to help fix that.
Lastly, Hall showed during the playoffs that he is still a very good player. Although he had only 36 points in 61 games played this season, the major reasons behind it were that he was played third-line minutes and dealt with a lingering injury. Yet, during the postseason, he was one of the Bruins' top playes and posted an impressive eight points in seven games. The Avalanche could use more production like that.
Potential Trade Between Boston & Colorado
If the Bruins shop Hall this summer, it is likely that they will expect a first-round pick and solid prospect in return for the top-six winger. One prospect who could specifically make sense for the Bruins in such a move is winger Oskar Olausson.
---
---
Olausson was selected by the Avalanche with the 28th overall pick of the 2021 NHL Entry Draft, and scouts believe that he has the potential to emerge as a middle-six forward later down the road. The 20-year-old just completed his first professional season with the Colorado Eagles of the American Hockey League (AHL), where he had 11 goals to go along with nine assists in 63 games played. He was a bigger factor during the postseason, however, as he recorded three points in six games. Although he is a player who will need some time in the AHL to work on his development, he could become a notable part of Boston's group if he reaches his full potential.
Nevertheless, the Avalanche should look for a left winger to replace Landeskog next season, and Hall stands out as a prime target because of it. The Bruins, on the other hand, desperately need to free up cap space. Therefore, we could have a great match here between the two clubs, but we will need to wait and see if a move comes to fruition from here.