The St. Louis Blues' 2022-23 season was a shocking disappointment for fans and management alike, leading to the team becoming sellers at the trade deadline and ultimately finishing in a draft lottery position outside the playoffs. So, who bears the blames for the team's failings? And who succeeded despite the team's struggles? That's what we'll look to identify in our 2022-23 Blues' Report Cards series.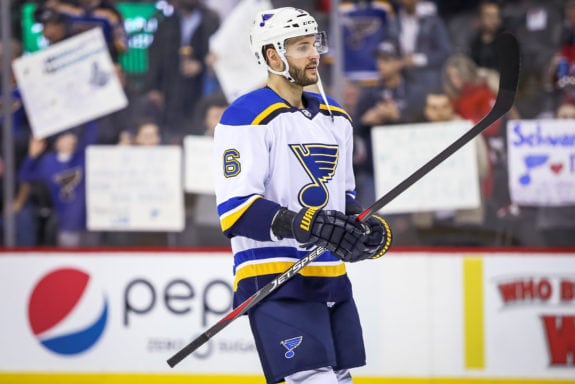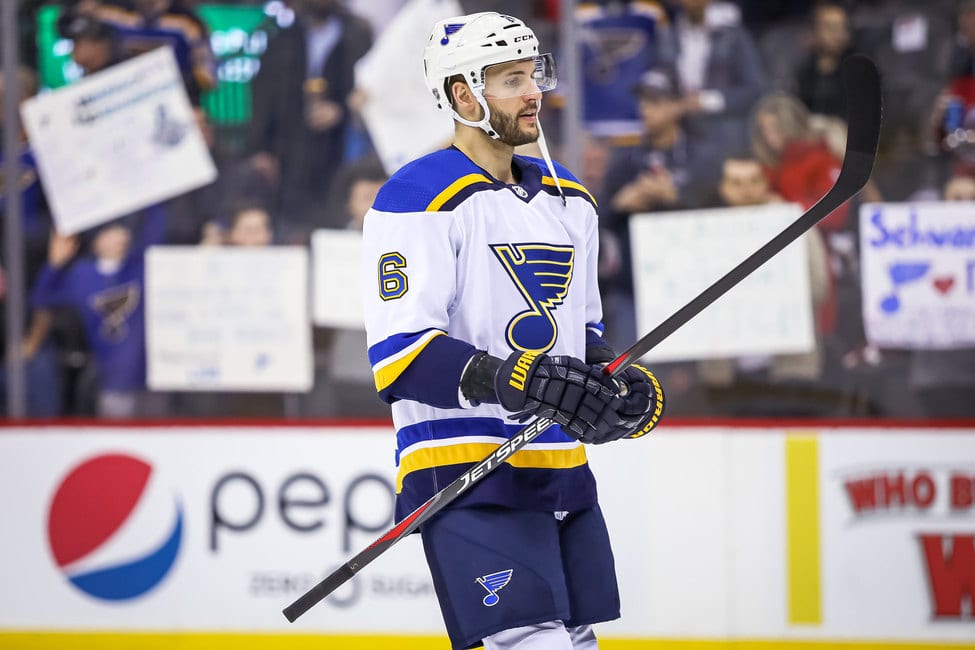 The 2022-23 season was a weird one for defenseman Marco Scandella. He only played 20 games after missing nearly the first five months of the season. It's hard to judge and grade his season after not being healthy for the majority of it, but I'll try my best.
What Went Right: Returning From Injury
I wasn't sure if he was going to play at all this season. He was already behind several other Blues defensemen with the way he's played over the past couple of seasons. However, the reality is that the Blues' blue line is bad and Scandella being thrown into the mix wasn't surprising. They tried to mix things up by putting him in the lineup and it didn't do much, but that's not a surprise.
Related: Blues' Top Targets With 10th Pick in 2023 NHL Draft
---
Latest News & Highlights
---
Overall, he had two points in 20 games and a plus/minus of plus-2. He is one of four Blues defensemen with a positive plus/minus. The others are Calle Rosen, Robert Bortuzzo, and Nick Leddy. One reason why Scandella had a positive plus/minus was the Blues' improvement on the ice in the final two months of the season. Their goal differential in the 20 games he played was minus-4. They had a minus-38 goal differential for the season.
What Went Wrong: Injury Issues
He underwent surgery on his right hip in September. He injured himself in offseason training prior to the 2022-23 season. This came after he only missed 19 games in the previous two seasons. The unfortunate part for Scandella is that he injured himself in offseason training. He also got injured in early April and missed the remainder of the season after being seen in a walking boot. It's safe to say that Scandella's time with the Blues has not gone well. However, his injury opened up space for younger blueliners to step in.
Some of his other numbers can be categorized here as well. He had 10 giveaways to seven takeaways. His analytics are shockingly bad in some areas. The puck possession stats are rough as well. By most numbers, it was a tough season for Scandella on the ice, especially in the below-the-surface numbers that can't be seen on the NHL's official website. His Hockey Reference numbers paint an ugly picture.
Key Stats
17:50 average time on ice (ATOI)
26 blocked shots
36.6 Corsi-For percentage
Final Grade: F
He played worse than an 'F' grade would suggest. The expectation going into the season was that he may not play at all. He was not good. If players like Colton Parayko and Justin Faulk are getting 'F' grades from us, then Scandella should get one too because he was worse. The Blues' blue line being wildly below average is the only reason that he even suited up, in my opinion. It was a bad season in nearly every way for Scandella and the Blues. I don't think this relationship will go on for much longer.
What's Next for Scandella?
Scandella has one season left on his contract with a salary cap hit of $3.275 million. He also has a modified no-trade clause with seven teams on his list. This complicates the Blues' ability to trade his contract elsewhere. However, I expect them to work hard on moving it off the books. They could use the cap flexibility. He's also standing in the way of too many young blueliners that need to play. I don't think Scandella will be donning the blue note in 2023-24.