The Toronto Maple Leafs' current situation is indeed unexpected and disappointing for their fans. After breaking their 19-year playoff series drought by defeating the Tampa Bay Lightning in the first round, they faced a surprising deficit of three games to none against the Florida Panthers, a team that finished lower in the standings. 
---
---
This turn of events is reminiscent of the 2021 Postseason when the Montreal Canadiens, considered underdogs, overcame a 3-1 series deficit against the Maple Leafs and went on to sweep the Winnipeg Jets in the next round.
Related: Active NHLers Destined for the HHOF
The unexpected nature of the dilemma adds to the disappointment of fans. After finally surpassing the first-round hurdle, the expectation was that the team would build on that momentum. They would leverage that success to achieve even greater success rather than experiencing a more significant failure in the second round.
As for assigning blame, there has been widespread criticism from various sources, including the media and fans. General manager Kyle Dubas, head coach Sheldon Keefe, and even the players all through the lineup have faced scrutiny. That said, it's difficult for us to pinpoint a single factor or area of the team's performance as the sole cause of the failures. Shortcomings have been seen in coaching, offense, defense, and goaltending. What we have here is a multifaceted problem.
---
Latest News & Highlights
---
The frustration stems from the team falling short in multiple aspects of their game. However, in the immediate term, analyzing what went wrong is work for the offseason – and maybe under new management. The focus now should be on determining the best course of action moving forward and to focus on whether the team can recover from its current situation.
What Do the Maple Leafs Need to Do?
The task at hand, while enormous, is actually simple. What Maple Leafs' head coach Sheldon Keefe and the players are saying might not be what we, as fans, want to hear. However, it is correct. There's no magical solution or magic formula. Right now, the task is to put your faith in the process that has gotten you here.
Related: Maple Leafs Commentary: 7 Questions the Team Will Soon Answer
You start by dressing the 18 skaters you believe gives you the best chance to win.  
For Goalies, It's Box Number One, Door Number Two, or Curtain Number Three
As for the goaltender, unfortunately, there's no clear-cut answer. Ilya Samsonov, if he's deemed healthy enough, is the number one starter. Is he healthy enough? If so, he's in the pipes.
After Samsonov, the Maple Leafs have Joseph Woll. He's a rookie goalie whose NHL experience is comprised of 11 regular season games, 62 minutes and 30 seconds of playoff hockey.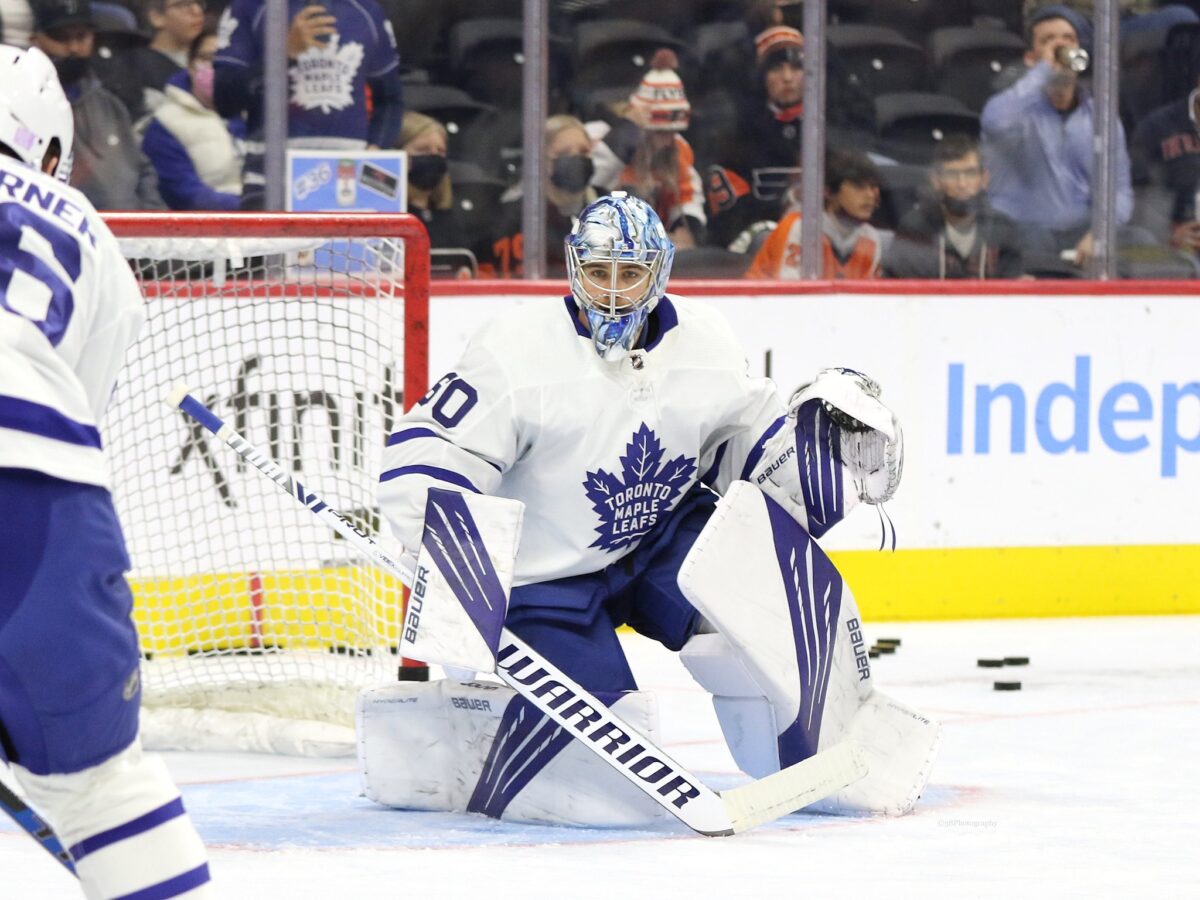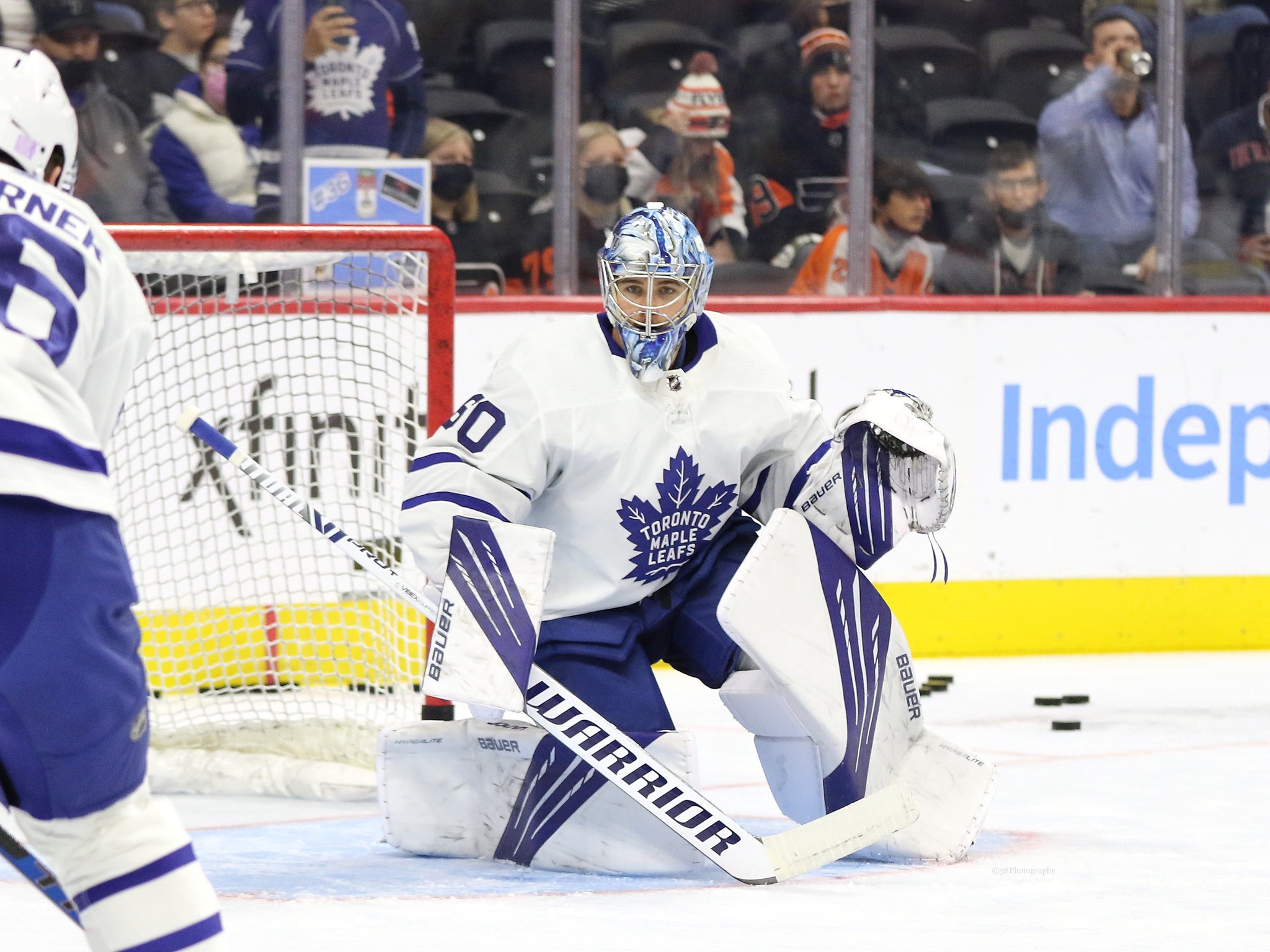 The third choice is the grizzled and often-injured veteran Matt Murray. He's the player the team acquired just for situations just like this. The problem with Murray is that, although he's been cleared to play, he's not seen a second of "real" ice time in 57 days. 
Whether you pick box number one, door number two, or curtain number three you have no clue what is behind it. They are all such different choices.
Once the game starts, the task for the skaters is to win a shift. Then they need to win the next shift. Then the next. The task for the goalie is to stop the next shot you face. Then the next, and so on. 
Related: Maple Leafs Are Suffering The Curse of Harold Ballard
The only way the Maple Leafs will get out of this huge hole they are in is to claw their way out of it, second by second, minute by minute, shift by shift.
Some Creative Lineup Thinking Is Needed
We know that one problem the Maple Leafs have had in this series is a lack of production, especially from their top players. Going back to Game 5 versus the Tampa Bay Lightning, the Maple Leafs have not scored more than two goals in a game in their last five games. In the three games they won against the Lightning, they scored 16 goals.  
As for the top players, in the first round, Auston Matthews, Mitch Marner, William Nylander, and John Tavares combined for 13 goals and 34 points in six games. Against the Panthers, they have a total of zero goals and four points. Matthews has two assists, Marner and Nylander one assist each, and Tavares has nothing.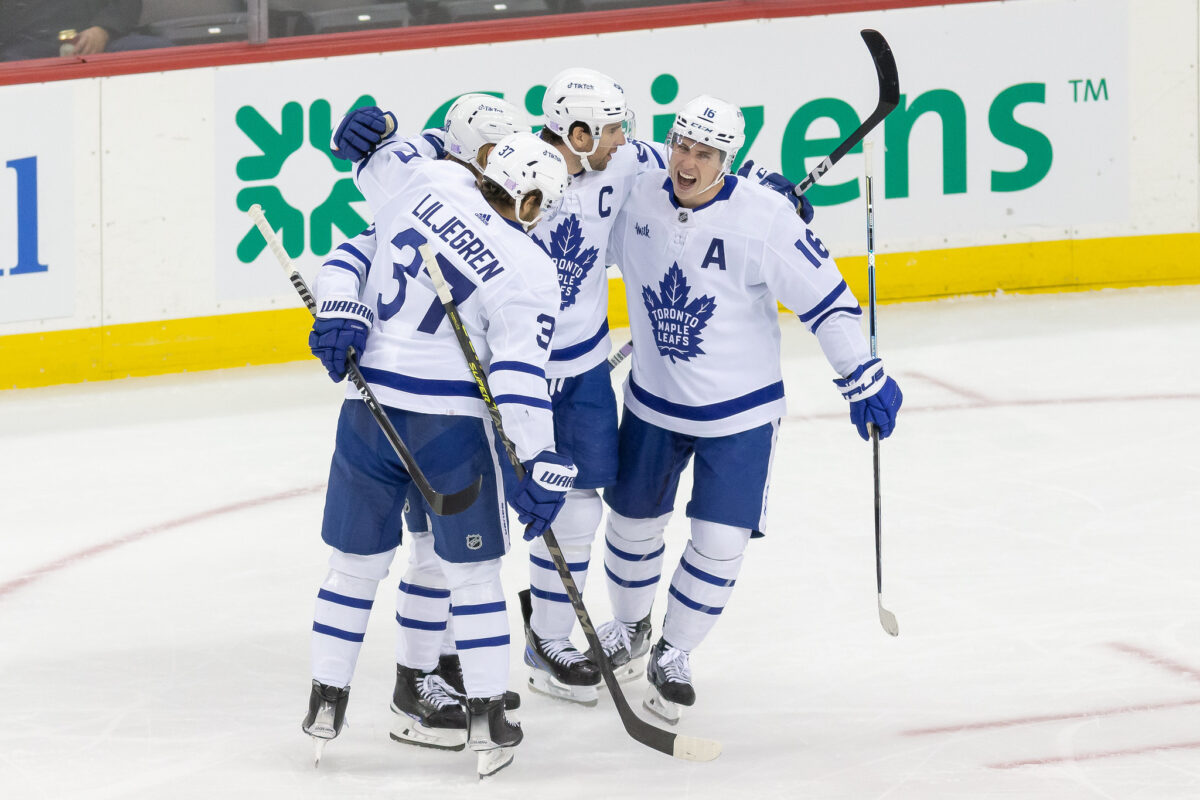 In Game 3, which was talked about as a must-win game by the coach and the players, Matthews, Marner, and Tavares were virtually invisible. Nylander did have some puck time, interestingly enough, playing alongside David Kampf and Sam Lafferty. However, Nylander himself failed to produce little in the line of offense. 
Of the three other Core Four players, Marner appeared to struggle the most. He had problems making the simplest of plays with the puck. He really appeared to be "getting inside his own head," so to speak. 
While no one likes to talk about Mike Babcock, one thing Babcock was not shy about doing was dropping Marner down the lineup when he got into a funk. And, for whatever reason, it did seem to work. At this point, moving Marner to the third line seems like a real possibility.
We believe it would be interesting to see the Maple Leafs juggle their lines and start Game 4 with the following forward lines.
| | | | |
| --- | --- | --- | --- |
| Line Number | Left-Wing | Center | Right-Wing |
| First Line | Michael Bunting | Auston Matthews | William Nylander |
| Second Line | Ryan O'Reilly | John Tavares | Sam Lafferty |
| Third Line | Alex Kerfoot | Noel Acciari | Mitch Marner |
| Fourth Line | Calle Jarnkrok | David Kampf | Zach Aston-Reese |
Our Rationale for These Moves
Reason One: Kerfoot, Acciari, and Marner would make a decent defensive line. The move to the third line would hopefully help settle Marner down with the puck. He needs a chance to channel the Marner that was so productive.  
Related: The 5 Greatest Hockey Players Ever
Reason Two: Neither O'Reilly nor Tavares has been as effective in this series as they were in the first round. Reuniting them might help both of them. O'Reilly has struggled in faceoffs in the series, possibly due to his hand injury suffered late in the regular season, so having Tavares take the draws makes more sense. They could swap after the faceoffs if coach Keefe feels O'Reilly is better suited to playing center. We're not sold on Lafferty on this line, but he is a right-hander and has some needed speed and some offensive ability. 
What to Do with the Defense?
As for defense, while the 11/7 design has had some success, we believe the Maple Leafs need to go back to the 12/6 setup. With that in mind, who plays?
Morgan Rielly, Jake McCabe, TJ Brodie, and Luke Schenn are locked in as the top four. McCabe and Brodie have made serious mistakes and need to be better, but there is really no question about their roles. 
This leaves the bottom pair to figure out. 
Who Plays on the Left Side on the Third Pairing?
On the left side, the choice is Mark Giordano or Erik Gustafsson. Giordano has struggled in the postseason. Whether that's due to his age (39 years old) catching up to him or his health, we can't know. He does seem to have been dealing with some type of injury, possibly from a hit from behind he took from Patrick Maroon in the first round.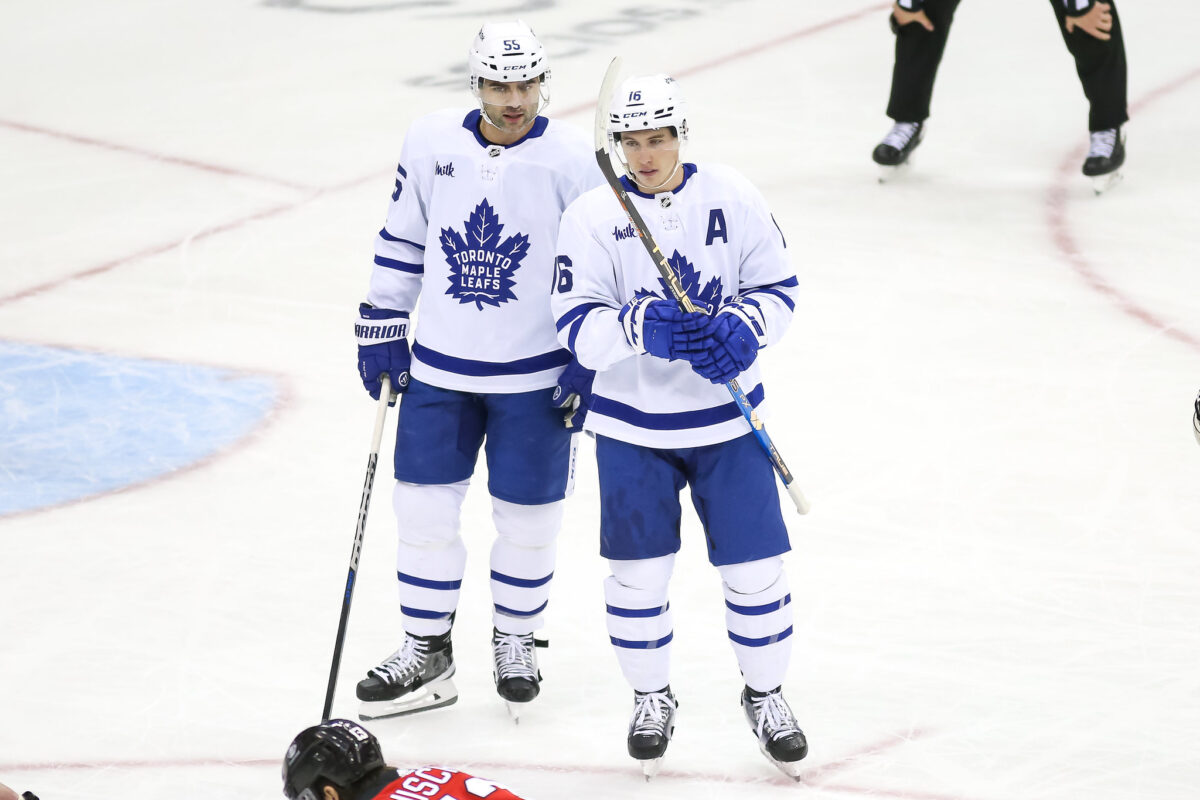 Giordano did only play 7:47 in Game 3. With the extra days off between Games 2, 3, and 4, Giordano has played just under eight minutes in five days. If it is felt that he's well enough that his health won't adversely affect his play, he should get the start on the right-side third pair. 
If Giordano is not healthy enough to play, Gustafsson has shown he is perfectly capable of playing.  
Who Plays on the Right Side?
Figuring out who to play on the right side is not an easy choice. Neither Justin Holl nor Timothy Liljegren have played well. Instead of choosing to dress who is playing better, it feels more like a choice of not dressing who is playing worse. It makes us wonder if Giordano is good to go on the left and whether Gustafsson is capable of switching to the right side. He is listed on some websites as being both a left and right-side defenseman. It is a question of how well he can play on his off-side.
Related: Maple Leafs May Have Reason to Trade Matthews After 2021-22 Season
If it does come down to a choice between Liljegren and Holl, it appears that Keefe has more confidence in Holl. He not only has averaged over five minutes of ice time more than Liljegren, but in the last game, Holl played 19:25 with seven defensemen dressing.  
The Defensive Pairings Could Become
So that leaves the top two defensive pairings as:
Pairing One: McCabe – Brodie
Pairing Two: Rielly – Schenn
The bottom could be one of the following three:
Choice One: Holl – Giordano
Choice Two: Holl – Gustafsson
Choice Three: Gustafsson – Giordano
The Bottom Line Is?
Indeed, the Maple Leafs are in a challenging situation. The only way out is through. The job is to play the best players the team has and put them in the best position for them to succeed. There's no quick fix or magic formula to instantly turn things around.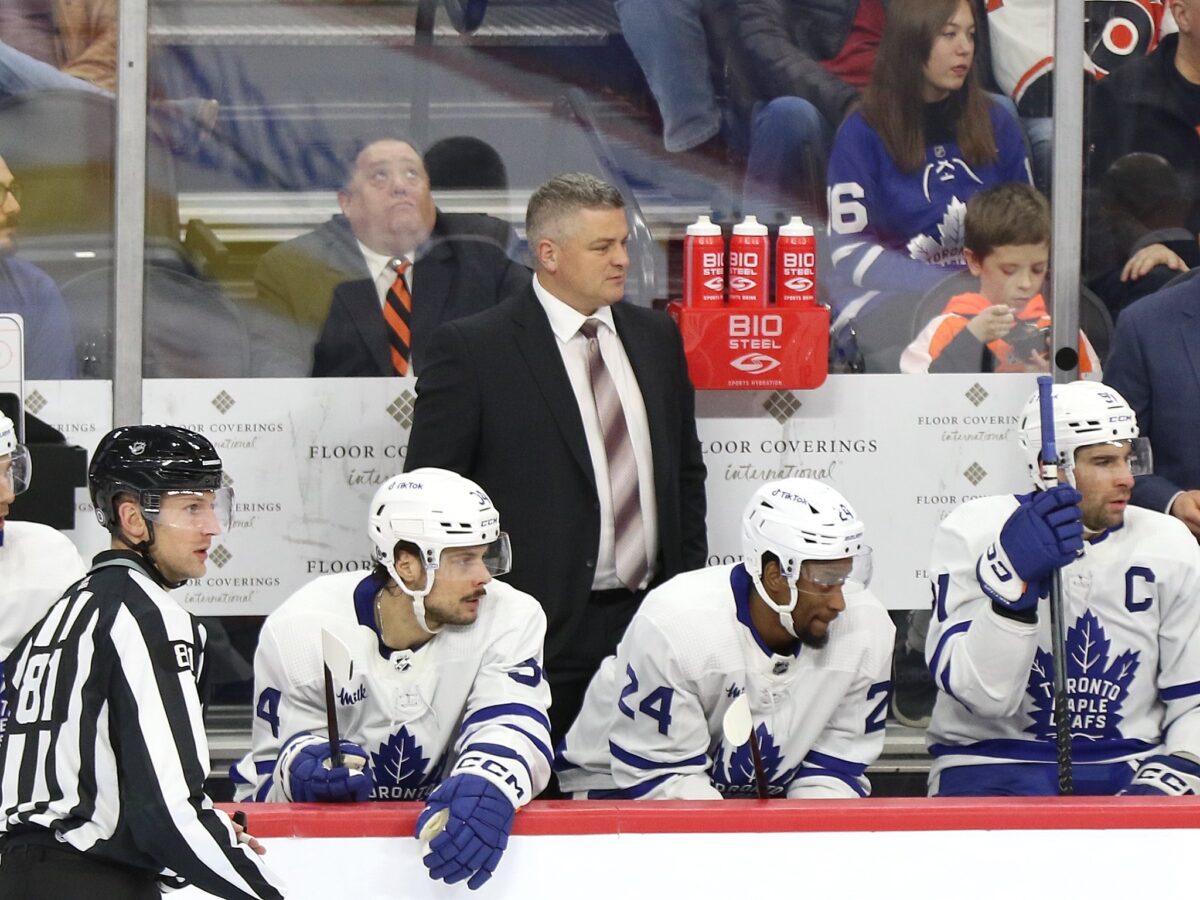 Writing this makes us think of some of the banalities that players often mouth when they're being interviewed. "We've just got to keep playing our game," kind of stuff. 
But in this situation, it's kind of true. The job is to make strategic decisions about player deployment and consider factors such as performance, chemistry, and matchups. After that, one can only maintain belief in the team's abilities, execute the game plan, and work together to overcome the challenges that arise in each game.
This team is good enough. But, can the Maple Leafs now win four games in a row? We'll soon see.
[Note: I want to thank long-time Maple Leafs' fan Stan Smith for collaborating with me on this post. Stan's Facebook profile can be found here.]