On Saturday, March 4, the Toronto Maple Leafs lost 4-1 to the Vancouver Canucks. While teams lose regularly, even the best ones, what set this game apart in my mind was the horrible bad luck Toronto had throughout the game. Time after time, if luck was involved, it went against the Maple Leafs.
Bad Luck on Bounces and Shots on the Net
For example, one goal simply was heading far astray from the net but bounced off Justin Holl and past goalie Matt Murray. He didn't have a chance. Of course, things like that happen all the time and there's nothing to really prevent such occurrences.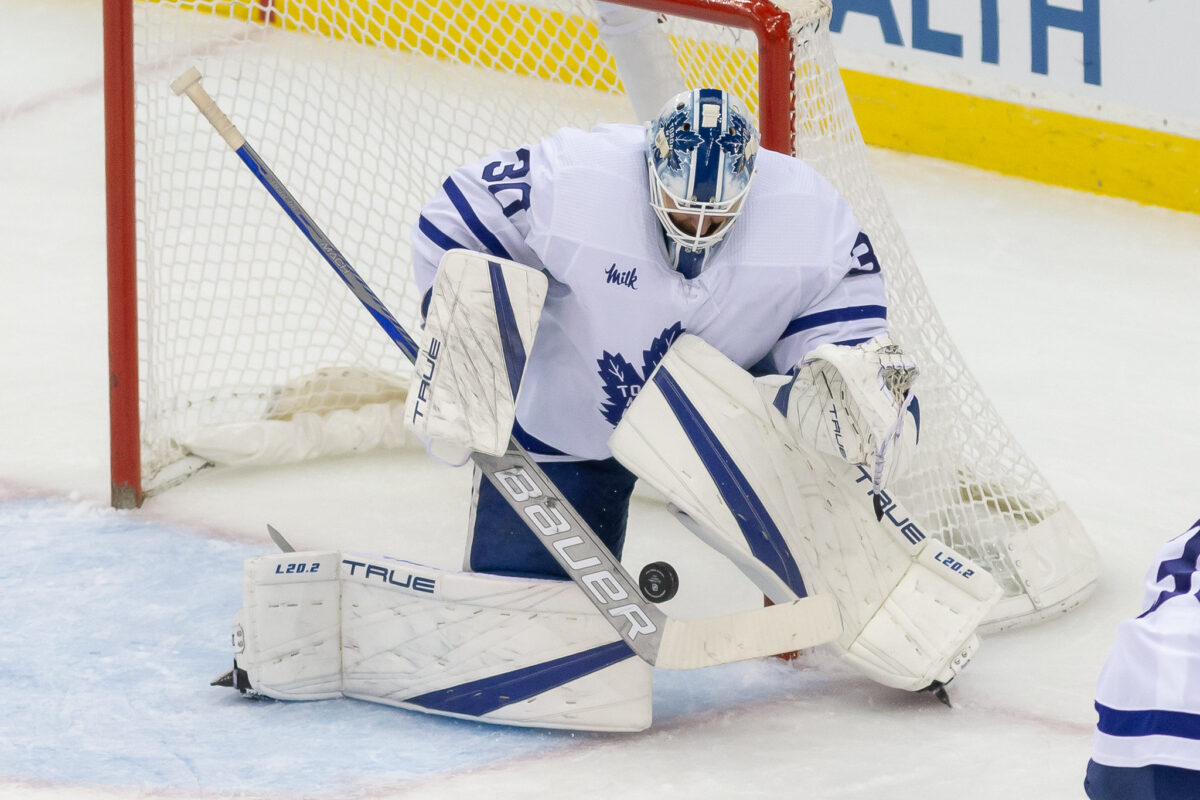 But that wasn't all. The Maple Leafs' recent trades have excited many fans. Ryan O'Reilly has come in and almost immediately proved his value. He's a good hockey player, a leader, and generally seems to be a class act. On Saturday (March 4), he was hit on the hand by an Auston Matthews shot.
O'Reilly missed the third period, and so far there's no news about his return or how badly he's hurt. If he has a broken wrist, with an estimated six-week recovery time, he could miss the first round of the playoffs. Just the kind of luck this team needs. 
Related: Grading the Maple Leafs' Matthews, Marner & Murray
---
Latest News & Highlights
---
Oh, and speaking of Matthews, he was the victim of a slapshot to his leg, couldn't get up from the ice for a few minutes, and had to go to the dressing room. While he eventually returned later in the game, he admitted after the game he was experiencing tons of pain. Although he played the rest of the game, that doesn't mean he'll be cleared on Tuesday or even if he'll be able to play at close to 100 percent health.
This Spate of Bad Luck Made Me Think of the Ballard Curse 
In my News & Rumors post on Sunday, I noted that all this bad luck made me think about Harold Ballard and what has been called the "Harold Ballard Curse." In this post, I'll explain what this curse is and why it is believed (by some) to have come about.
As a Person, Harold Ballard Did Stupid, Awful, and Illegal Things
If you want to know where I'm coming from, here are the straight goods. Ballard was one of the bad guys. As the president and owner of the Maple Leafs, he was known to be controversial and his management style ranged from poor to downright ignorant. 
During his tenure as the owner and president of the Maple Leafs he did some truly bad things. Some of the worst things he did to and with the team include:
Ballard was renowned for his poor financial decisions and mismanagement of the team's resources. He made a myriad of questionable business decisions, including prioritizing Maple Leaf Gardens for non-hockey events, which cannibalized his hockey team's revenue.
Ballard was notorious for mistreating his players. He often berated them, underpaid them, and even interfered with coaching decisions to make their lives harder – it was often about who was the boss. He would publicly criticize and humiliate players. No surprise, his actions created a toxic and hostile environment.
Considering the words that came from his own mouth, Ballard was a racist. He regularly made racist remarks. He even referred to black players as "million-dollar n-word." Such comments rightly caused widespread outrage and condemnation.
Ballard was a convicted criminal. He was charged with fraud and theft in 1978 because of his illegal business dealings with Maple Leaf Gardens. He was convicted and served time in prison.
Overall, Ballard's poor decisions and management style were detrimental to the success of the Maple Leafs. While he oversaw the team's last Stanley Cup championship in 1967, many believe that his mismanagement and the toxic environment he created eroded the team's success in the years that followed.
What Is the Curse of Harold Ballard?
In simple terms, the "Curse of Harold Ballard" was Ballard himself. As a bigger concept, it's a phrase some Maple Leafs' fans used to describe the perceived bad luck that's plagued this team since his tenure as the former owner. He was truly that bad!
Related: Maple Leafs' Harold Ballard: The Owner Who Perfected Greed
Ballard was the majority owner and president of the Maple Leafs from 1972 until his death in 1990. During that time, he came to be known for his controversial decisions and poor management. From my research and analysis, his chief problem was that he consistently put his personal interests ahead of his team's success. And his personal interests often directly conflicted with the team's best interests.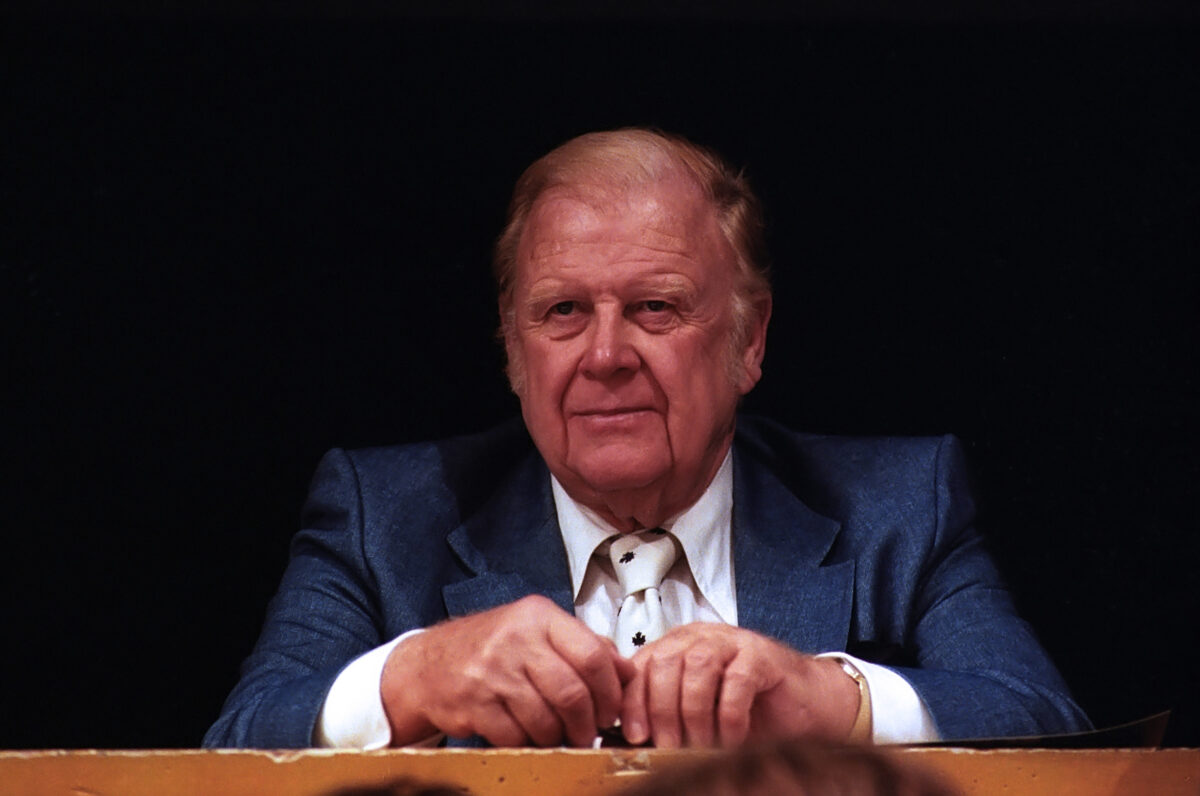 Many believe the curse began after the team's last Stanley Cup championship in 1967. As most fans know too well, the team hasn't won a championship since then, despite often being a contender. While some attributed their immediate lack of success after Ballard's death to his mismanagement and poor decision-making during his life running the team, the time period for any direct influence has long passed.
Still, the Maple Leafs remain stuck in a historical quagmire of failure. Of course, there's no empirical evidence to support the existence of this curse or any other. Curses really don't exist – do they? 
We're scientific and logical people, right? We know the success of an NHL team depends on real factors like players' skills, good coaching, and even team chemistry (as unquantifiable as that might be). But a curse causing a history of bad luck, season after season, for almost 60 years? That can't be true. Can it?
What Is Ballard's Legacy with the Maple Leafs?
Even Ballard's legacy with the Maple Leafs is controversial. On one hand, some fans and analysts credit Ballard with bringing stability and respectability to the team after a period of financial and organizational turmoil. His supporters credit him with investing in the team's facilities and in Maple Leaf Gardens. Some believe he should be credited with hiring talented coaches and building an organization that found good players who helped the team become a contender. 
Related: 7 Cool Things About Alexander Ovechkin
Although some of that is true, when Ballard did find good coaches – such as Roger Neilson – or good players – such as Lanny McDonald – something always seemed to ruin things. Part of that something was that Ballard treated everyone around him as his chattel. They were HIS property and HE could move them anywhere he wanted or treat them in any way he wished.
You may also like:
The result of this personal ignorance was that Ballard "thought with his stomach rather than with his head." 
That concept of thinking goes back to the Torah's story of Jacob and Esau. In that story, Esau in his hunger for immediate satisfaction traded his birthright for a bowl of soup. It's a cautionary tale about the dangers of acting on ignorance and impulse rather than considering the long-term consequences of choices. 
The point for the Maple Leafs is that Ballard almost always made decisions that compromised his integrity as well as the team's future well-being for his own temporary pleasure.
The Ballard Curse: Time to Render It to the Past
In his time, Ballard's poor financial decisions, mismanagement, and mistreatment of others created a toxic and hostile environment. It clearly hindered the Maple Leafs' success. His racist comments and criminal charges ruined the organization's reputation.
It's time to put Ballard's legacy – his "curse" – to bed. In part, Ballard might have been instrumental in the team's early success. But his controversial decisions and management style had a lasting and negative impact on the team's fortunes and reputation.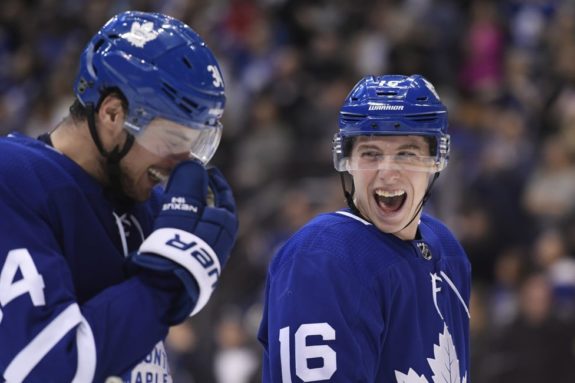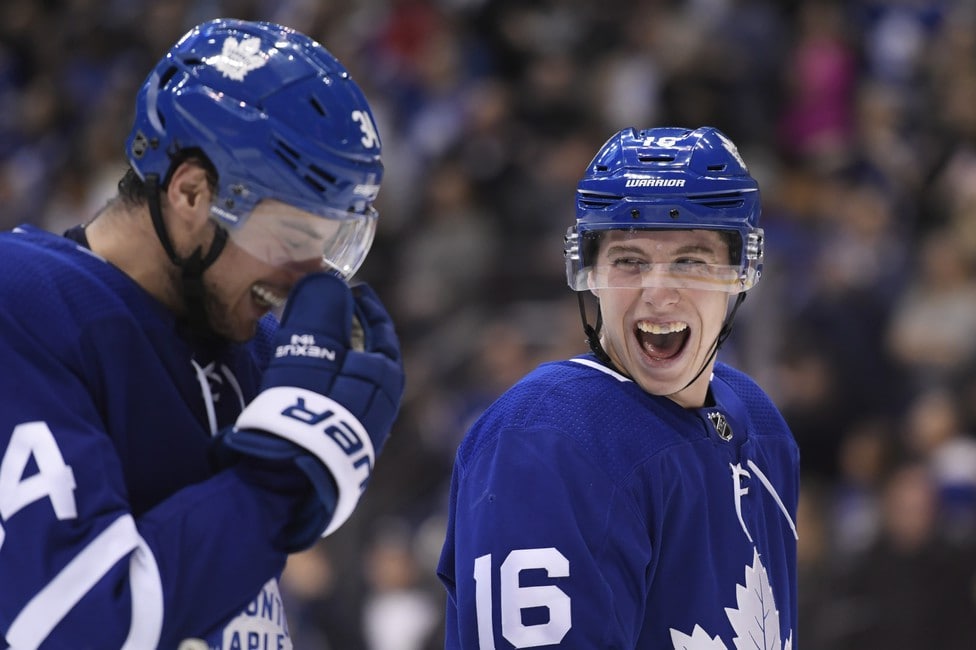 I'm hoping this is the year the "Curse of Harold Ballard" becomes a thing that's flushed away. In my belief system, good people should be rewarded and thoughtless fools should not.