When Zach Hyman did not return in the summer of 2021 it wasn't from a lack of love from the fans. The Toronto Maple Leafs were not willing to offer the forward the money that he and his representation felt that he was worth. Dropping a best-of-seven series to the Florida Panthers, the Maple Leafs are paying the price for that error now.
Related: 5 Takeaways From Maple Leafs Tragic Game 5 Loss to Panthers
Hyman has fit in seamlessly with the Edmonton Oilers since signing his seven-year $5.5 million per year deal. Spending almost all of his time on a line with one of Connor McDavid, Leon Draisaitl, or Ryan Nugent Hopkins, it is hard not to have success. Yet, Hyman's regular and postseason success could have been utilized by the Maple Leafs to put up a bigger fight against the Panthers.
Maple Leafs Could Have Used Hyman's Puck Protection
One of the hallmarks of Hyman's game is his ability to protect the puck. He can cycle down low in the offensive zone for days. This allows his team to have more zone time and generate more offence. When you spend that much time in the offensive zone it prevents similar chances and pressure against you. The more you play in the offensive zone, the less you have to defend. All of these factors help the team win more games. Hyman loves to crash the net, and the Maple Leafs needed someone to get into Sergei Bobrovsky's kitchen and wreak havoc.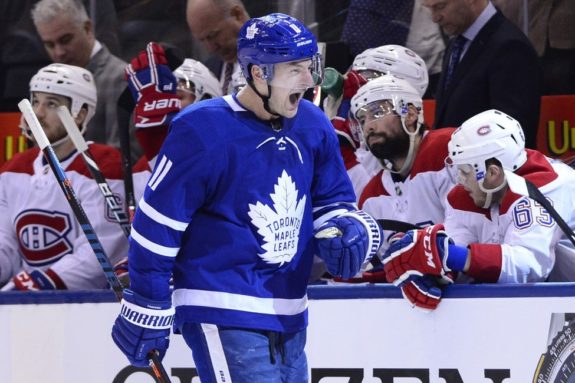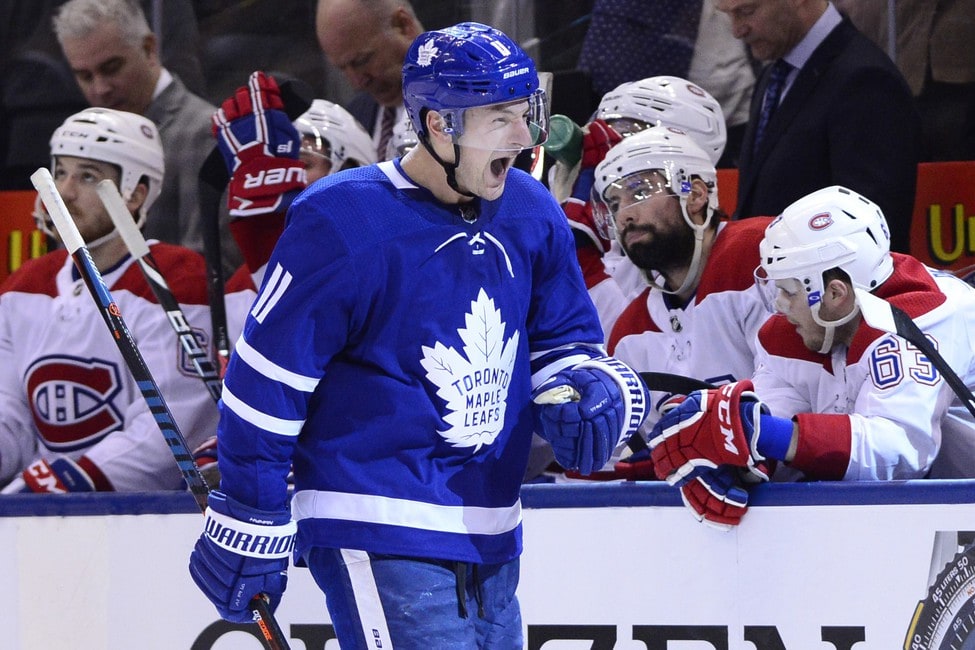 The Maple Leafs could have worn down their opponents by working a cycle game to generate scoring chances and prolong possession time in the offensive zone. Hyman could have been the catalyst for that on their roster. Instead, they traded rush chances with the Panthers and were left with the short end of the hockey stick.
Hyman's Physicality Could Have Made a Difference
Hyman has been hitting everything in sight this postseason. In the 11 games in the 2023 NHL Playoffs, he has 33 hits. He would have the second most hits on the Maple Leafs behind Noel Acciari (78 hits). The four players leading the Oilers in hits are all forwards. When all forwards finish their checks it wears down the opponent. The cumulative effect on a seven-game series is noticeable when those players start to show signs of fatigue in Games 6 and 7.
---
Latest News & Highlights
---
The Maple Leafs didn't do enough in the first three games to wear down the Panthers. They could have utilized Hyman as a net-front presence to be constantly screening Bobrovsky so that he couldn't see anything. Because of how dominant Bobrovsky was against them, they weren't going to beat him enough with just shot volume.
Maple Leafs Missed Hyman's Offence
Hyman has 11 points in 11 games to this point in the 2023 Stanley Cup Playoffs. That would make him tied for third in Maple Leafs scoring behind Mitch Marner, Morgan Rielly, and Auston Matthews. Having more scoring depth is always a good thing because you can't win an entire series on the back of a single player.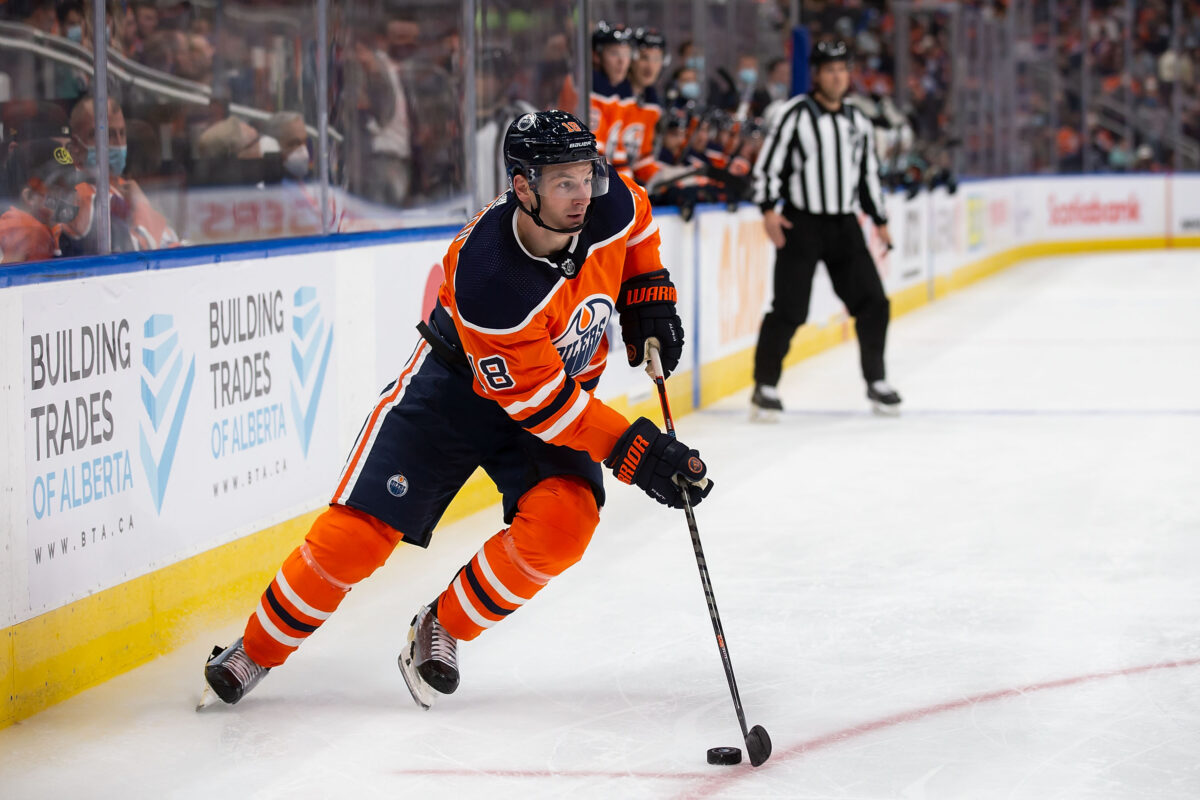 The Maple Leafs could have used more firepower against the lethal offence of the Panthers. They only scored 10 goals through the five games they played against their Round 2 opponent. Two goals a game is not enough to beat any team unless you have elite goaltending. Hyman's unique blend of puckhandling skills, physicality, and production could have been a difference-maker against the Panthers. Unfortunately, we'll never know if that would have been the case.
---
---