The Edmonton Oilers are five games deep into their Round 1 series against the Los Angeles Kings. Ahead of the Kings 3-2, the Oilers have a chance to put them away in Game 6, and that is because of their most valuable player, Leon Draisaitl.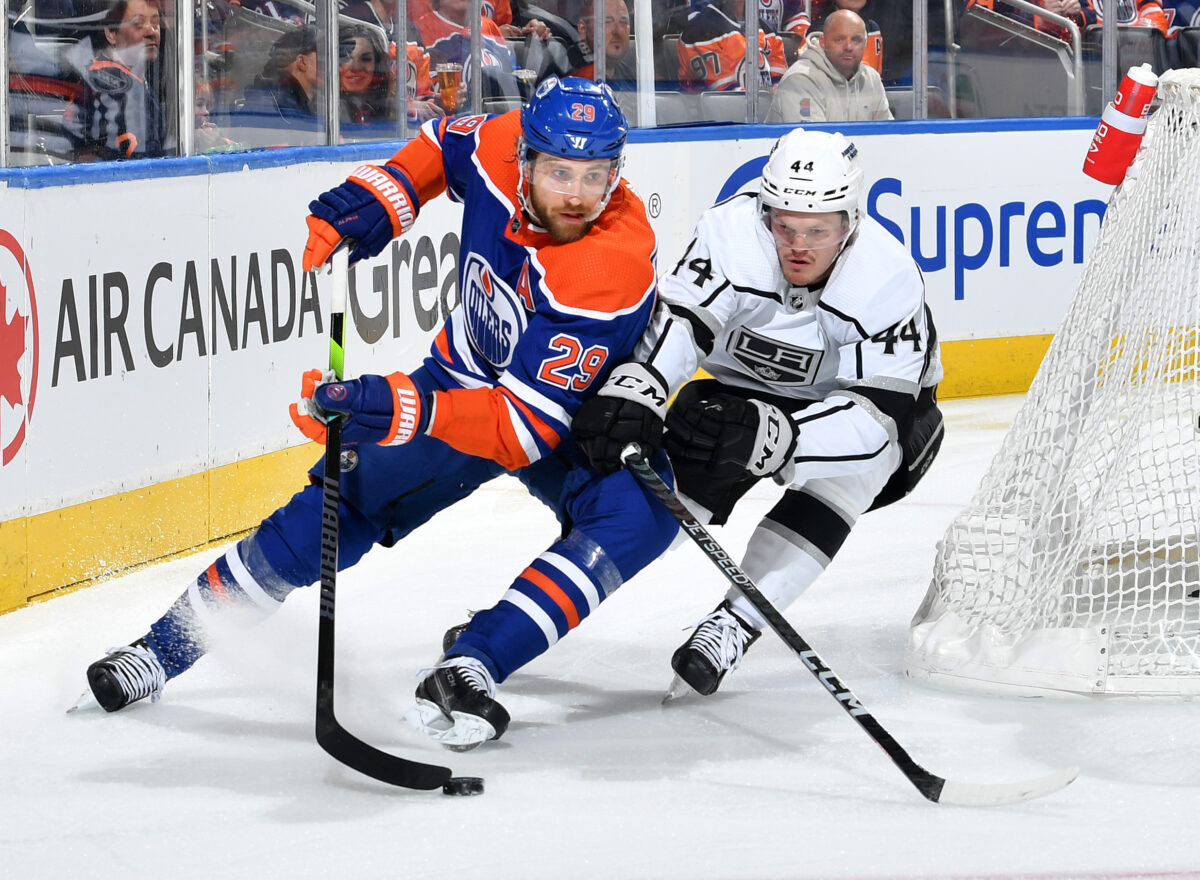 The German playmaker is well worth his weight in gold to the Oilers. He has a strong puck-possession game that's made for playoff hockey. Draisaitl scored two points per game last postseason with an injured leg – his point production increases by half a point per game in the playoffs compared to the regular season.
Draisaitl is Made for Playoff Hockey
The biggest hallmark of Draisaitl's game is his ability to protect the puck with his body and reach. Even in his draft year, this gave him a play-making edge. Draisaitl excels when he is cycling the puck down low in the offensive zone. He uses his 6-foot-2, 208-pound frame to lean into opposing players. With his reach, he can keep the puck far enough away from the wingspan of forecheckers and kill time until a teammate is open to receive a pass.
---
---
Highlight #7 in the above video shows us the kind of damage he can do. At 1:48 in the clip, he receives a pass at the top of the zone. The Colorado Avalanche forechecker applies pressure, and Draisaitl pivots away toward the blue line. The forechecker engages Draisaitl physically, but he is able to push him away and break free. He skates toward the net, and once he is between the faceoff circles, he dishes it to Connor McDavid for an easy goal. This kind of play is Draisaitl at his best; it's also how most goals are scored in the playoffs, as teams typically limit rush chances.
Scored 32 Points in 16 Games on One Good Leg
It is a luxury to have both McDavid and Draisaitl. The Oilers are a tough team to match up against when they center their own lines. Teams typically only have one defensive center who takes the toughest competition. Because of that, McDavid is the target for that matchup, leaving Draisaitl and his linemates to weaker defensive matchups.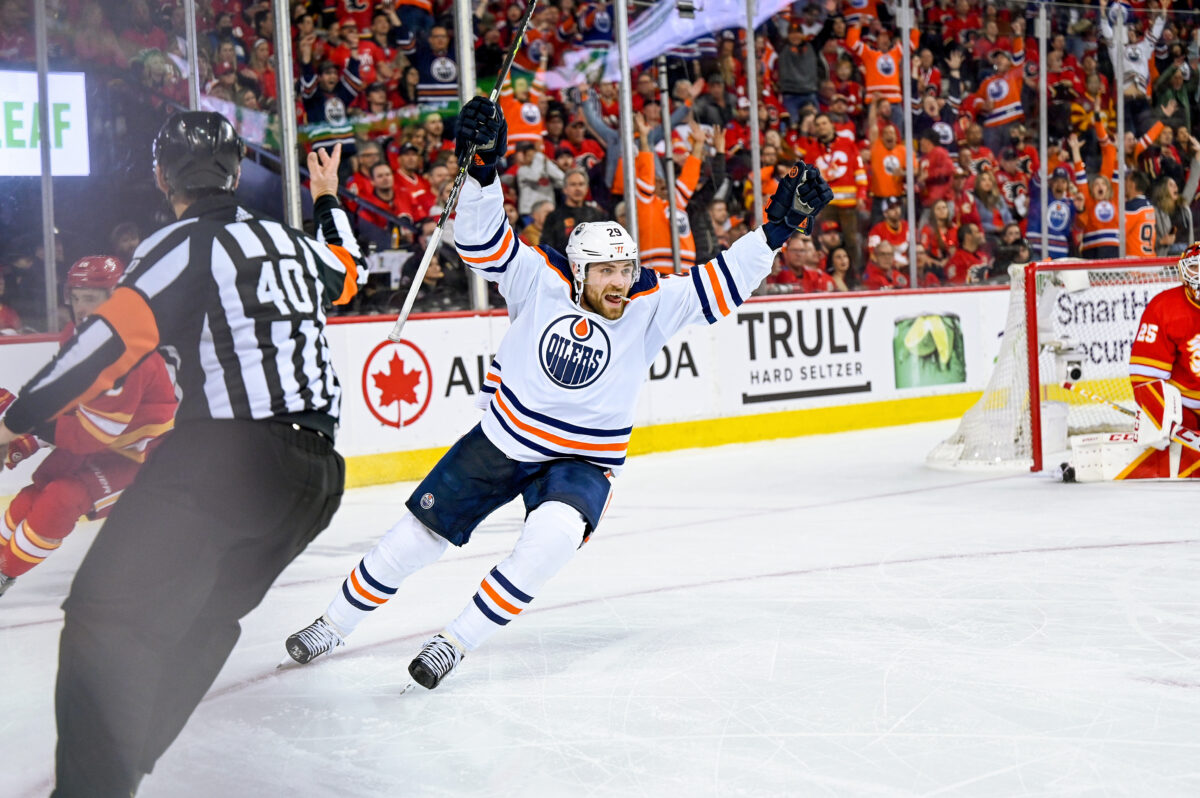 Draisaitl suffered a high ankle sprain in Game 6 of the first round of the 2022 Playoffs after scoring five goals and three assists. Head coach Jay Woodcroft moved Draisaitl to McDavid's wing after the injury, and his offence exploded to the tune of 24 points in 10 games. He talked about having to adjust his game, playing on one good leg instead of two. He didn't divulge specifics but mentioned it helped him grow as a player.
Draisaitl Scores More in the Playoffs
Draisaitl has averaged over a point per game in five consecutive seasons, with a career points-per-game (P/GP) average of 1.17 in the regular season. But that is nothing compared to his postseason performances.
---
Latest News & Highlights
---
McDavid is not too far behind Draisaitl, with only Mario Lemieux and Barry Pederson separating the two superstars. Draisaitl's 1.64 P/GP in the playoffs is a 0.47 P/GP increase over his regular season performances. What Draisaitl is doing in the playoffs hasn't been seen since the Wayne Gretzky era.
Related: 7 Cool Things About Leon Draisaitl
McDavid's rush style of offence can get stifled in the playoffs, which opens up Draisaitl to play to his strengths even more. He has displayed his tenacity by playing through an intense injury while breaking records in the process. When it comes to the playoffs, there is no one more valuable to the Oilers than Draisaitl.