It's April, and the 2022-23 NHL regular season is winding down, the final push for the remaining wild card spots has heated up, and elsewhere, the playoff brackets are locking in. It has been a historic year, as the Boston Bruins have already won 60 games and have plenty left to break both the wins and points records. And as for individual players, there have been performances that are just as noteworthy, specifically from the Edmonton Oilers. And we're not talking about Connor McDavid, though his nearing 150 points is cause for celebration.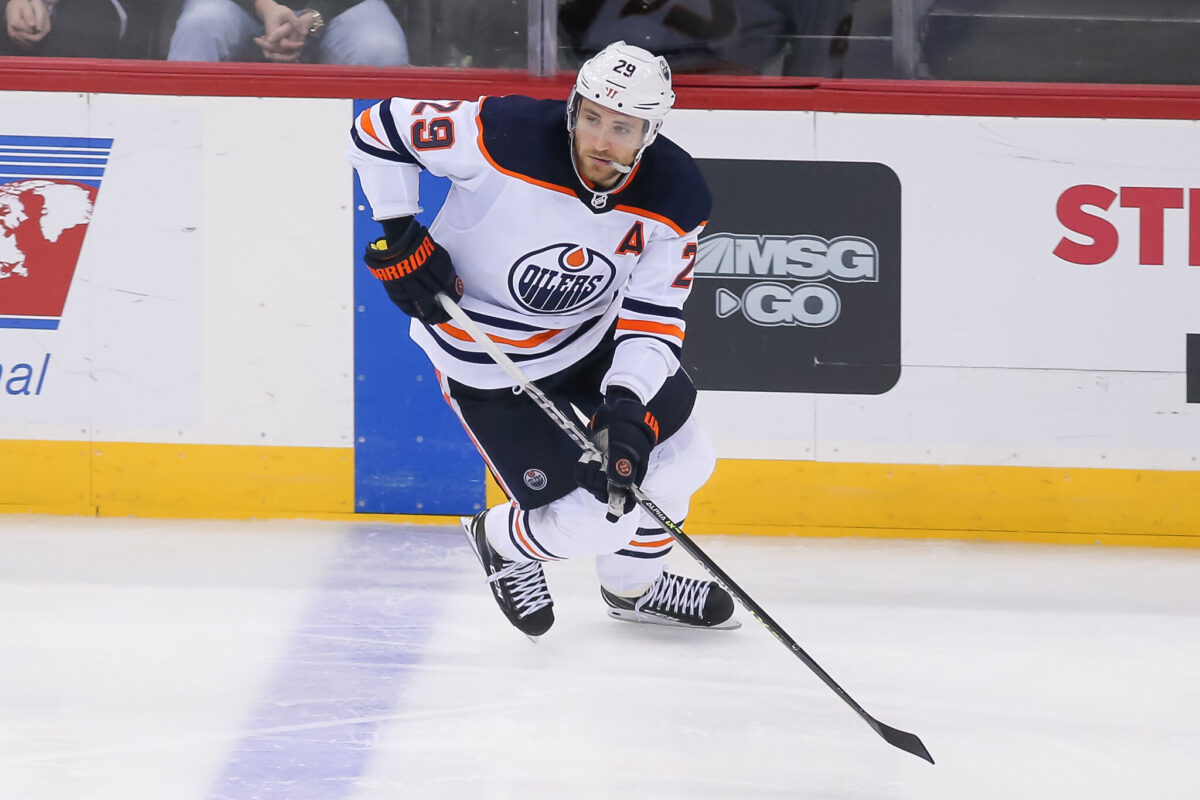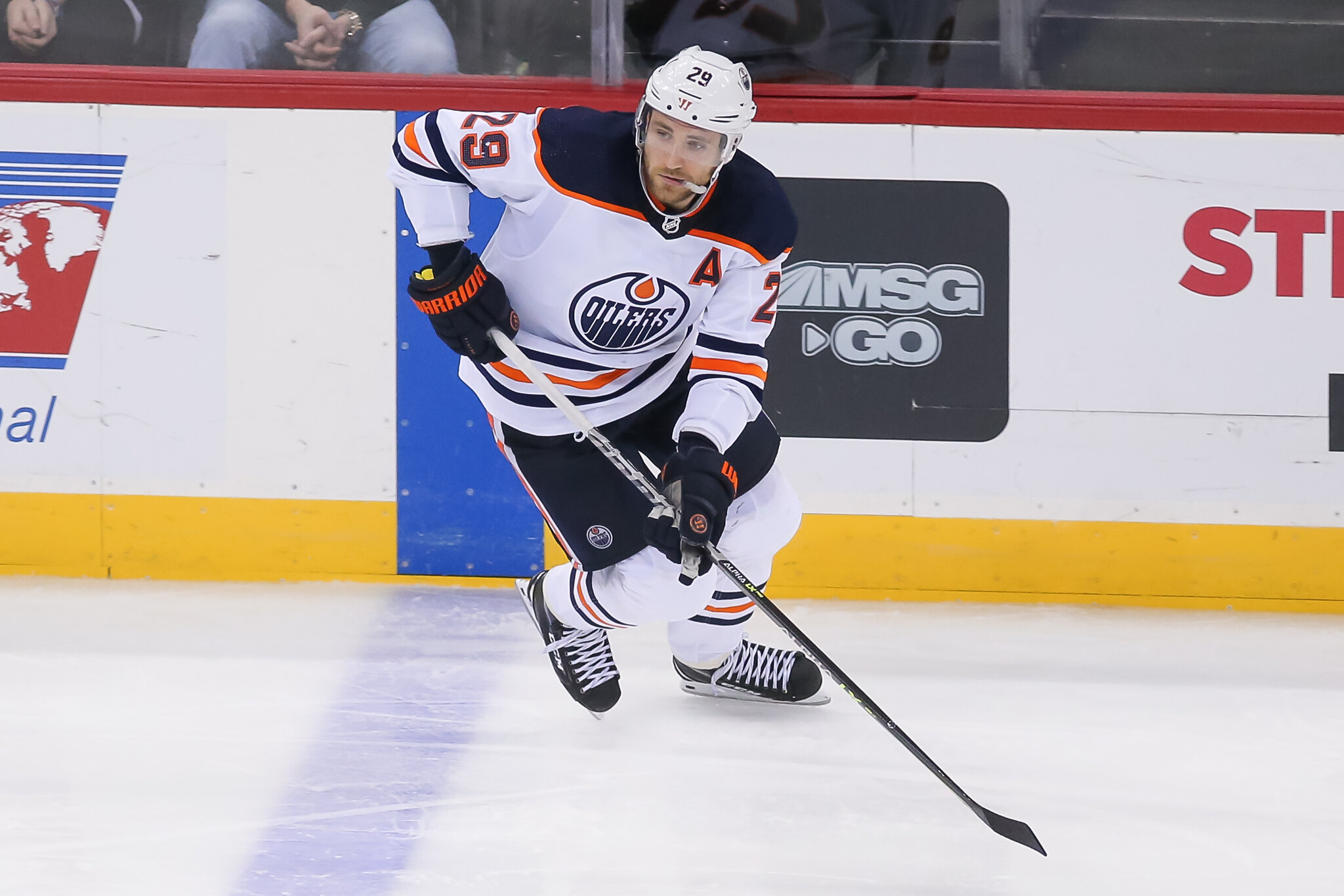 Not to be outdone by his teammate, Leon Draisaitl has crafted his own historic season, the significance of which might go unnoticed without some digging. During the April 1 Oilers game, when they shut out the Anaheim Ducks 6-0, he scored his 50th goal in style with a hat trick. He finished that game with a cool 50 goals, 70 assists, and 120 points, which would be even more remarkable if not for his even more prolific wingman. But even in McDavid's shadow, Draisaitl's season is, in fact, one for the ages.
Where Is Draisaitl Going, Where Has He Been?
Even without speculating what he can do in the remainder of the season, Draisaitl has already carved himself a niche in NHL history. It starts with his performance last season when he posted 55 goals, 55 assists, and 110 points. That made him the first NHLer to score as many of each in a season since 1995-96 when Mario Lemieux amassed 69 goals, 92 assists, and 161 points while his Pittsburgh Penguins linemate Jaromir Jagr piled on with 62 goals, 87 assists, and 149 points. That season has cast a long shadow over the league, as different styles and defensive schemes conspired against even the most talented players from reaching such offensive heights again.
Then came Draisaitl and McDavid.
So far this season, McDavid and Draisaitl have become the first two players since Lemieux in 1996-97 to hit those numbers. But with a year's head start, Draisaitl is also the first player since Alexander Ovechkin to score 50 goals and 110 points in consecutive seasons since the Russian great turned the trick in 2008-09 when he followed up a 65-goal, 112-point season with 56 goals and 110 points.
Related: 7 Cool Things About Leon Draisaitl
---
Latest News & Highlights
---
Granted, should Draisaitl reach 55 goals for a second-straight year, we will still see Ovechkin's pair of dominant seasons as the benchmark. However, Brett Hull was the last player to achieve such numbers before him, back in 1990-91. Granted, the eras are different, and Hull had seasons of 72 goals, 113 points, and an eye-popping 86 goals, 131 points, but it places Draisaitl in elite company going back 30 years. Hull and Ovechkin aside, Steve Yzerman was the last player with 55 goals and 55 assists in consecutive seasons back in 1989-90. Again, different eras, but a more-than-30-year gap between Yzerman's two masterpiece seasons and Draisaitl underlines how special the German Gretzky has been the last couple of years.
Placing Draisaitl Among the Greats
A 55-goal, 55-assist season has been a rarity for years, and a pair even more so, but from the 1970s to the early-1990s, when the league was in its more live puck era, it was a more common occurrence for the game's elite.
Phil Esposito was the inaugural member of the club in 1970-71, his first of five-straight seasons piling up points at that pace. He was followed by Guy Lafleur, who had three in a row to power the Montreal Canadiens' late-70s dynasty. Mike Bossy was the Grover Cleveland of the group, as he had a pair of these seasons on two different occasions. Jari Kurri had two of his own as Gretzky's partner in the mid-1980s, and the Great One himself tied Esposito with five-straight years from 1981-85. Lemieux's plethora of health problems was the only thing preventing him from having more than two in 1988-89, and the aforementioned Yzerman finishes off the list of players who accomplished the feat in consecutive seasons.
Now, it isn't so much that pumping in 55 goals and collecting as many assists punches a player's ticket to immortality. Clearly, each of the players listed achieved plenty to pave their way to the Hall of Fame. But in Draisaitl's case, joining this group would warrant rethinking the German sniper as merely a product of McDavid's greatness, but rather as a guy worthy of lofty status on his own accord. Plus, with the two of them accomplishing this feat in the same season, they would join the combos of Gretzky/Kurri and Lemieux/Jagr as the only teammates to do it in the same season.
Greatness Achieved Already Regardless
Even if Draisaitl comes up short in goals, the season he has put together is already special. For one, he has joined Gretzky and McDavid as the only Oilers to amass 50 goals and 70 assists in the same season. Surprising as it may be, neither Kurri nor Mark Messier pulled it off during their 1980s run. In addition to that, Draisaitl and McDavid have become only the fourth pair of teammates to each score 50 and 70 together. Along with Lemieux and Jagr, Bossy and Bryan Trottier pulled off the feat for the New York Islanders during their dynasty, and Gretzky coaxed the massive 70-goal, 150-point season out of Bernie Nicholls during the Great One's first year as a Los Angeles King.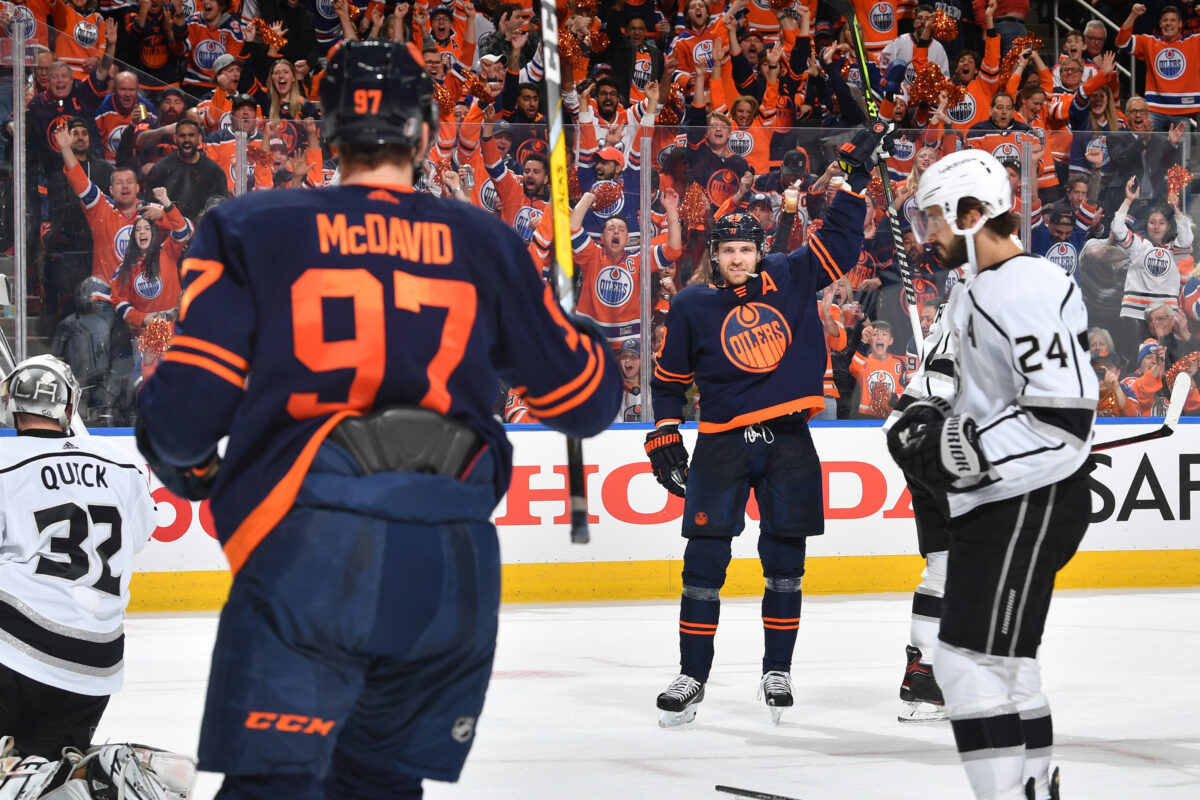 The question five or six years ago was whether the Oilers could find someone to complement McDavid. Since then, Draisaitl has stepped up and answered with aplomb. Now the duo power the league's best offense, and with a strong supporting cast featuring Ryan Nugent-Hopkins, Zach Hyman, and Darnell Nurse, this appears to be the strongest Oilers club since 1990, if not 1988. With the playoffs starting in under two weeks, we shall see how Draisaitl and company can cap off this exceptional season.