The final 10 days of the season have arrived for the Anaheim Ducks, and they didn't come fast enough. Things haven't been pretty for the boys in Orange County: their latest losses have followed an all too familiar pattern. They had a flat and uninspired effort in a 6-0 thrashing by the Edmonton Oilers on Saturday and a third-period breakdown that resulted in defeat to the Calgary Flames on Sunday.
Back in last place in the Pacific Division with five games to play, the focus has shifted to the offseason priorities and who the Ducks will select in the upcoming draft, making decisions in free agency, and negotiating with their free agents. There will be time to get to that, but with what little remains of on-ice play, here's a look at what and who to watch before the season ends.
Milestone to Keep an Eye On: 20-Goal Scorers
Already There
Forwards Trevor Zegras and Troy Terry are catalysts of the Ducks' inconsistent offense and have already eclipsed the 20-goal mark with 22 and 21, respectively. That's about where Zegras was last season, while Terry's production has declined. However, that's not an indictment of his impact on the team or his status as an offensive force.
Finally, Frank Vatrano picked up goals 19 and 20 against the Flames. A former 20-goal scorer for the Florida Panthers, Vatrano has displayed his offensive abilities in his first season with Anaheim. Armed with a wicked shot and little hesitation to shoot when he's in a good spot on the ice, he might get a few more in this final stretch. What's encouraging is that there are several other Ducks within reach of the 20-goal mark.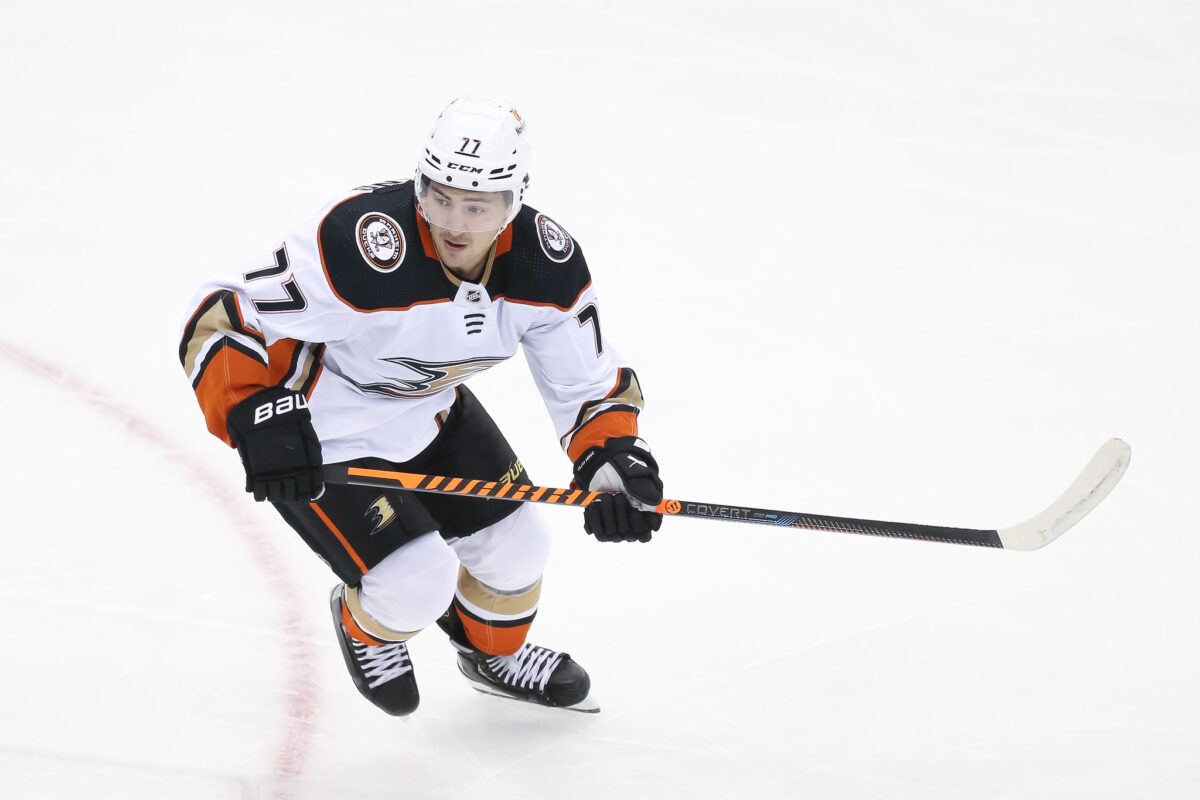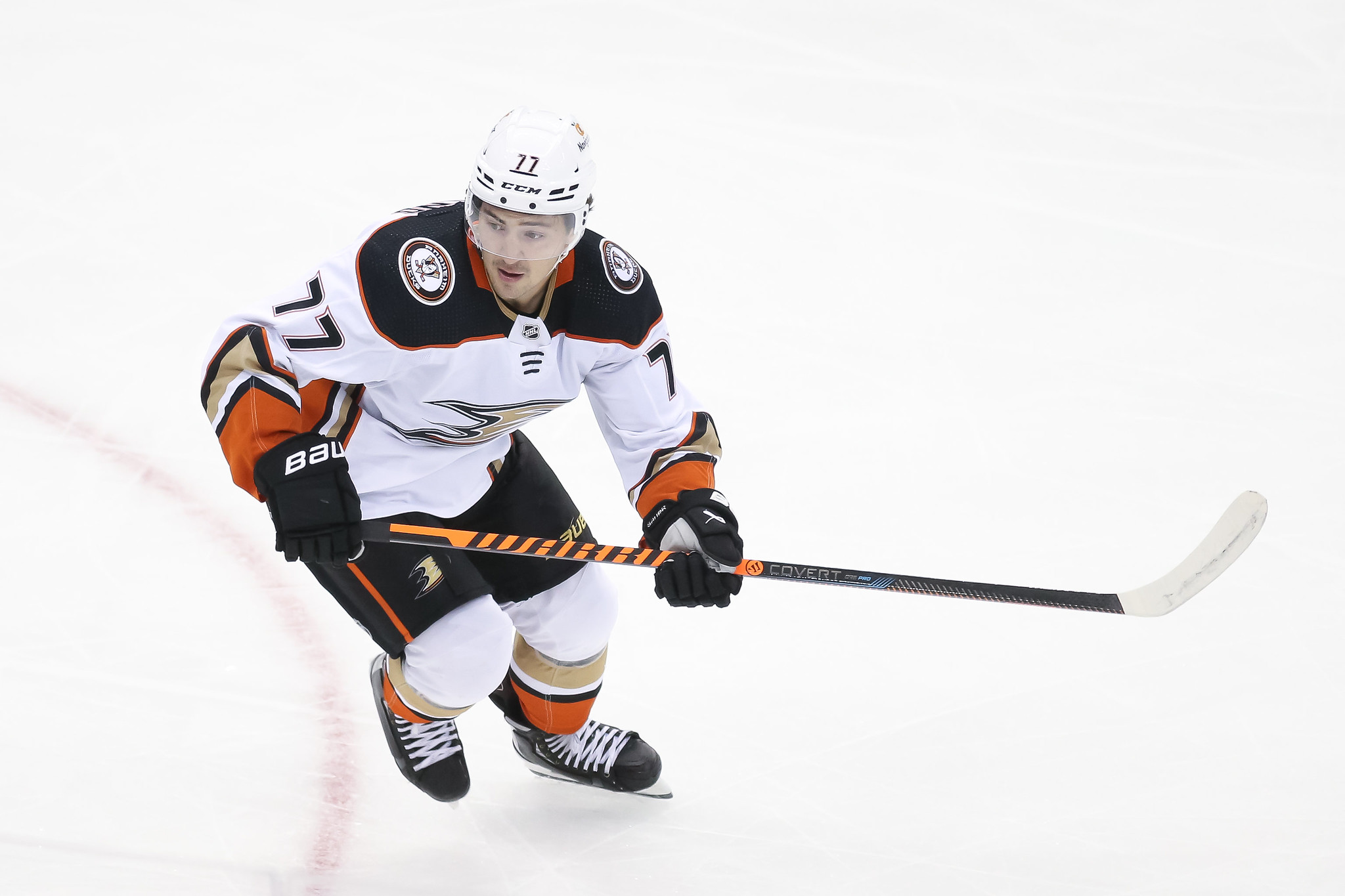 Probably Going to Get There
Adam Henrique, who has been injured and hasn't played since Feb. 21, sits at 19. He's most likely to reach the 20-goal mark as long as he suits up before the end of the season. When healthy, he was right up there with Zegras and Terry as one of the Ducks' most dependable players offensively. Look for that to continue if he draws back in.
Might Get There
Then, there's Mason McTavish. It might be a bit of a stretch, as he would need four in the final five games. Not getting that wouldn't' diminish his impressive rookie season, however. Sitting at second in rookie scoring, he's used his heavy shot, big body, and slick hands to give Ducks fans a reason to be excited about the future.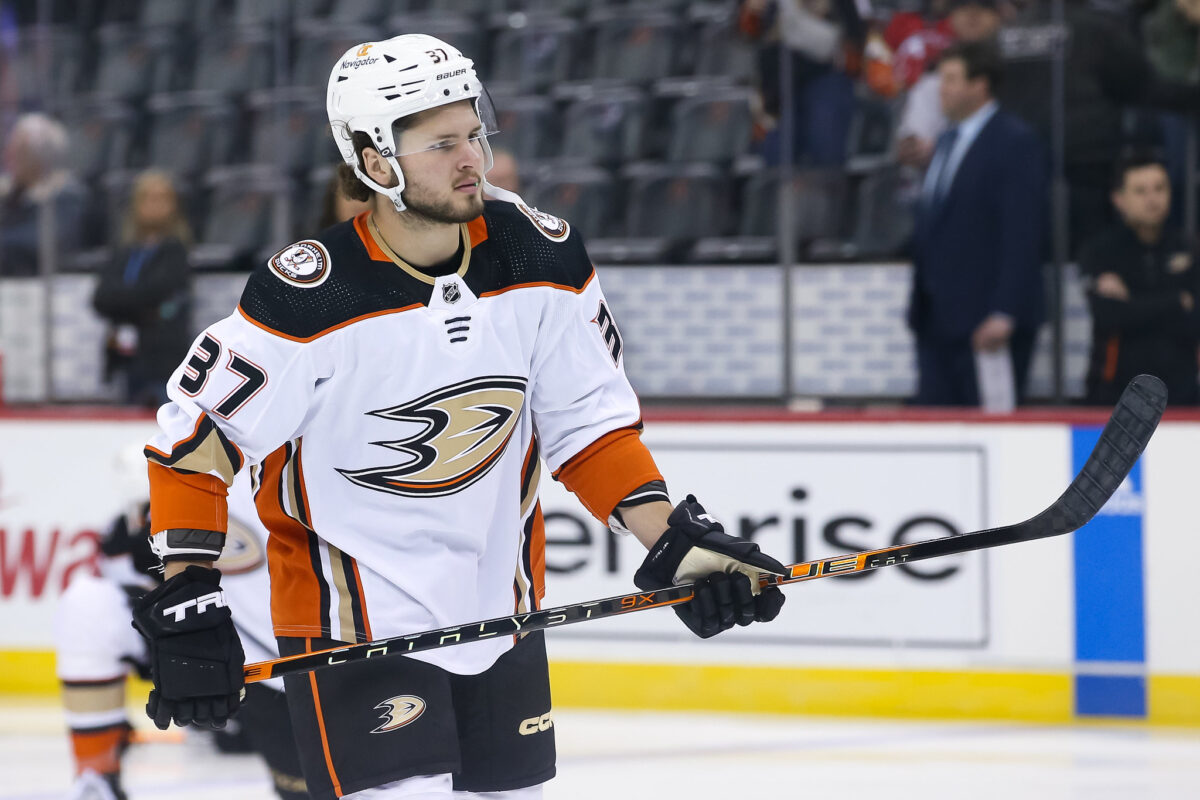 This exercise might seem like a meaningless consolation prize, but through 77 games, the Ducks are one of two teams with fewer than 200 goals for, and their goal-differential is the worst in the league by far. However, when you consider that in 2021-2022, only two skaters had 20 goals or more, having at least three this season, potentially five, is an improvement that should be recognized. What's more, Ryan Strome could end up with 15 or so, and McTavish should get even better, barring a sophomore slump. Combine that with a potential lottery pick, and this offense will continue to grow.
Goalie to Watch: Lukáš Dostál
The Ducks know what they have in John Gibson. In a season when he set or tied league and team records, he proved yet again that he can be the guy for a contending team. He's earned his rest, and there's little to gain from parading him out against dangerous opponents in these final few games.
Related: Ducks News & Rumors: Drysdale, Nesterenko & More
---
Latest News & Highlights
---
What Anaheim needs to figure out is what they have in Lukáš Dostál. He's a hot prospect who has shown flashes of potential and has a chance to show management that he can also be the guy. If he does that, management will have headaches over what to do about their goaltending situation. Have they seen enough from Dostal to give him the reins and grow with their young team, or do they ride Gibson through the rest of his prime, hoping he can fast-track the franchise back to contention? Look for Dostál to start at least a few of these games.
Game to Watch: The Final Freeway Face-Off
The Ducks close out the season with a home tilt against the Los Angeles Kings. Before then, they face the Oilers, Arizona Coyotes, Colorado Avalanche, and Vancouver Canucks. It's not a stretch to say that they will be out of their depth against the Oilers, Avalanche, and maybe even the Kings. Those are three hungry teams with playoff positioning to play for. But games against the Kings almost always deliver a little bit of everything: skill, finesse, power, speed, and snarl. That's why their final 'freeway face-off' of the season is the game to watch on their remaining slate. If there was ever a time to upset the Kings, it's in game 82 as they get ready for the playoffs. Should be a good one.
Pat Verbeek's Most Important Work Begins
General manager Pat Verbeek spoke with Scott Niedermayer, special advisor to the director of hockey operations, about topics ranging from the team's trade deadline activity to their struggles at a fan event in March. While head coach Dallas Eakins and the players have to focus on the ice for another week or so, Verbeek and his management team have already begun considering what needs to be done this offseason. Personnel decisions and moves over the next six months will have implications on the direction of the franchise for years to come. I, like many fans and pundits, am intrigued to see how it all plays out.