The Ottawa Senator's schedule for the 2014-15 season is looking a lot more promising than last year's. Just ask owner Eugene Melnyk.
"We are very pleased with this season's schedule… Each year, we work very closely with the National Hockey League to develop our game schedule with our fans' interests in mind. The feedback to us from our fans was a desire for more Saturday night home games. We are very happy that our 2014-15 schedule will see a stronger focus on Saturday home games with nine night games and three afternoon games." – Eugene Melnyk. senators.nhl.com. Published: Jun. 21, 2014.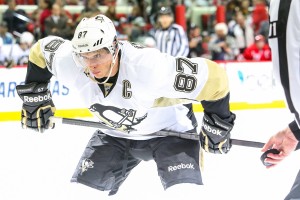 The Senators' schedule has many highlights. There's the Battle of Ontario, hosting the Stanley Cup champion L.A. Kings and the attraction of whenever Sidney Crosby comes to town, but there are even more exciting games this year. So without any further adieu, here are the top 5 must watch games this upcoming season.
5. Hockey Day in Canada
Saturday, February 14th, 2015
A tradition like no other, Hockey Day in Canada has been marked in our Canadian calendars since 2000. The day is filled with Canadian match-ups from early afternoon until late night and the guys at CBC (now Sportsnet) always have amazing stories of our great game to tell between broadcasts. This year, the games look like this:
Edmonton at Ottawa, 2 p.m. ET
Winnipeg at Detroit, 7 p.m. ET
Toronto at Montreal, 7 p.m. ET
Vancouver at Calgary, 10 p.m. ET
Poor Winnipeg, the only non-marquee match-up.
The Senators will be kicking off Hockey Day in Canada for the fourth consecutive time as they host the Oil in the afternoon. Though it doesn't seem like a star-studded affair, this game is important simply because it is the start of the biggest hockey event in Canada. What could be better than watching 11 straight hours of hockey?
Oh, and I guess it's also Valentine's Day. So, you know, love and all that stuff.
4. Habs vs. Sens: Round 1
Saturday, December 20th, 2014
It's a bit strange that the Montreal Canadiens and Ottawa Senators only have four games against each other this upcoming season. A huge decrease since the 2006-07 season when the two teams met eight times in the regular season. But if anything, this decline in rivalry match-ups will undoubtedly make the few games they do play together much more interesting.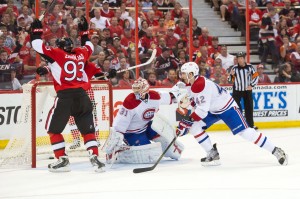 This game is set to be the first meeting between the Habs and Sens and the only one to be played on a Saturday. Last season, it seemed that these two teams couldn't possibly play a boring game. With the reminder of two blown three-goal leads that resulted in embarrassing losses, the Senators have a great deal to prove against the Canadiens this year.
It all starts in late December.
3. Alfie's Back, Back Again
Saturday, December 27th, 2014
It's skeptical whether or not Daniel Alfredsson will be coming back for another season, but the good news is he's definitely feeling up to it.
"He's training hard. He's training to play. He does want to play. When I last talked to him, he said he felt good; he wanted to feel great… He would love to play another year. He wants to play for us. He only wants to play if he feels he can contribute. The best test for him is to skate a couple weeks prior to training camp." – Ken Holland. NHL.com. Published: Aug. 27, 2014.
With that in mind, the Red Wings still have to sign Alfredsson. If he does come back, then December 27th could be his last appearance (as a player) in Ottawa. Alfredsson would be 42 going into the 2015-16 season and if he is already hesitant about playing this year, then it will probably be his last.
This game could be the last chance for Sens fans to see the franchise's greatest player before he calls it quits.
2. Judgement Day
Thursday, October 16th, 2014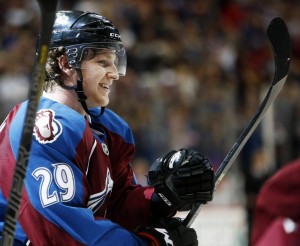 After a 3-game road trip through Nashville, Florida and Tampa Bay, the Senators will return home to play the Colorado Avalanche in their home opener. If you're thinking that the Senators always seem to start the season on the road, you're right. This will be the fourth year in a row that Ottawa will begin the year away from home. But after the dreadful 6-game road trip to start the 2013-14 season, this year the Senators should be taking their first 3-game road trip as a gift.
The home opener will be the first real test for the Senators. While the first three teams they play combined for one playoff series last season, the Avalanche are the reigning Central Division champs and are looking good again, this year. Fans will also be able to see players like Jarome Iginla, Nathan MacKinnon and Gabriel Landeskog, an extra treat to start the year.
After the first home game, we will truly see if this Senators team stands a chance at grabbing a playoff spot. Colorado is a good trial run, to say the least.
1. The Return of Jason Spezza
Thursday, January 29th, 2015
Another year, another long-time Ottawa Senator coming back for the first time. Though Jason Spezza's return won't exactly live up to the hype surrounding Alfredsson's first game back in Ottawa, it will be a night to remember. There will be a video tribute, there will be cheers, there will be boos, and maybe the former short-lived captain of the Ottawa Senators will shed a tear. Okay, maybe no tears.
What's certain is that when the Dallas Stars come to town, it will be a wakeup call to a lot of people. Seeing Spezza and Alfredsson return to Ottawa playing on different teams is eye-opening. It doesn't feel truly real until you see them playing for the other team. Two former faces of the franchise gone in two years.
Oh, and Ales Hemsky.