After missing the playoffs for the first time in his last eleven years managing NHL teams, Dallas Stars General Manager Jim Nill is clearly determined to make sure it doesn't happen again. Nill knew the team didn't need a complete overhaul, but also knew it was missing some key elements.
At his season ending press conference, Nill calmly answered the media's questions without dropping any big hints of what was to come. However, if you listen closely you will hear him mention the Stars being young and needing to learn how to win.  Therefore, it's no coincidence he aggressively went after former Blackhawks Antti Niemi, Patrick Sharp and Johnny Oduya,
Stars Goaltending Upgrade
Last season Stars backup goalies combined for a record of 6-14-0. This led to an overworked Kari Lehtonen, who by his own admission, didn't perform well enough. Lehtonen, 31, tied his career best in wins with 34, but also had a career worst .903 Sv%. The Stars gave up the third most third-period goals in the NHL (101), and more than a few of them were shots Lehtonen should have saved.
Enter Antii Niemi. At the 2015 NHL draft, the Stars traded their seventh round pick to San Jose for the rights to Niemi, who was poised to become an unrestriced free agent on July 1st. Shortly after the draft, on June 29th, the Stars signed Niemi to a three-year contract worth $4.5M per season. Niemi, 31, 6'2 210, has teamed with Lehtonen in the past while representing Finland in International play. He won a Cup with the Blackhawks in 2010, but is also coming off a down year. His 2.59 GAA was a career worst.
Nill believes the NHL will be moving towards more of a two goalie timeshare model. By acting now, he believes the Stars will end up on the cutting edge of this philosophy shift. It is a risk, as both Lehtonen and Niemi are used to being number one goalies. To help facilitate the transition, the Stars also brought in new goaltending coach Jeff Reese. Reese won a Cup as Tampa Bay's goalie coach in 2004 and has drawn praise for his work with Philadelphia Flyers goalie Steve Mason.
Stars Defense Upgrade
Last season the Stars defense going into opening night consisted of Jordie Benn, Kevin Connauton, Trevor Daley, Brenden Dillon, Alex Goligoski, Patrik Nemeth and Jamie Oleksiak. Connauton was lost when Columbus claimed him off waivers, Dillon was traded to San Jose for Jason Demers and Nemeth missed most of the season when he was injured in the fifth game of the season.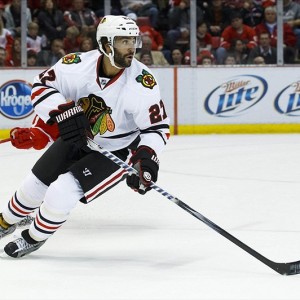 Going into the 2015-16 season the Stars defense should look more like Goligoski, John Klingberg, Demers, Oduya, Nemeth, Benn, Jryki Jokipakka and Oleksiak. Oduya's defensive game is an upgrade compared to the departed Trevor Daley. Most likely one of Benn, Jokipakka or Oleksiak will not make the opening night roster. Barring another move the Stars could lose a player as any of the above players would have to clear waivers before being sent down to the Texas Stars.
Speaking of Texas, the Stars talented, young defensive depth will be on display in Austin this season. Leading a stable of thoroughbreds that would make Bob Baffert proud will be Julius Honka, Esa Lindell and Stephen Johns.
Stars Forward Upgrade
In what is becoming an annual July event, the Stars surprised the hockey world with a blockbuster trade, acquiring forward Patrick Sharp from the Chicago Blackhawks. He joins last season's Art Ross trophy winner Jamie Benn, Tyler Seguin, Jason Spezza, Valeri Nichkushkin and Ales Hemsky to form a highly skilled top six.
Jim Nill on Patrick Sharp trade: Time to win is now | @sportsdaydfw http://t.co/jI5tWdRkUS

— Mike Heika (@MikeHeika) July 11, 2015
Gone are veterans Erik Cole, Shawn Horcoff and Ryan Garbutt. Competing for those spots will be versatile veteran Patrick Eaves, along with youngsters led by Colton Sceviour, Brett Ritchie and Curtis McKenzie. Veterans Cody Eakin, Antoine Rousell and Vern Fiddler will round out the forward roster.
Stars Cap Management
Along with adding players who know how to win, and upgrading the roster, Nill has continued to manage the Stars cap efficiently.
Some will argue the Stars are spending too much money on goaltending, yet they are still comfortably below the cap limit. If Lehtonen/Niemi perform average to above average the Stars will be in for a deep playoff run.
A week after the season ended, Nill also signed impressive Stars rookie defenseman John Klingberg to a seven-year extension averaging $4.25M per season. If Klingberg, 22, continues to develop this deal will end up being a steal.
As much as Nill enjoyed his role as GM for Team Canada's gold medal World Championship team, it's clear he would prefer to be focused solely on a Stars playoff run in 2016.
Subscribe to our Stars stories to get email updates every time a new story is published.
Ed Sarno is a Dallas Stars staff writer for The Hockey Writers. You can follow him on Twitter @Edtexmass09