While many will look to the Finns as a blueprint for World Juniors success, we can also learn a lot from the likes of Russia, the United States, Canada and the other countries that came up short as they show us what NOT to do.
Play Poor Special Teams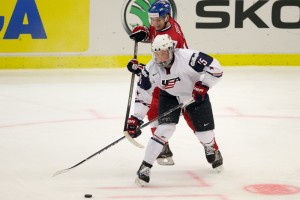 "In a tournament like this, it's key to get good power plays and capitalize on your chances," said USA forward Jack Eichel.
The words of the American boy wonder rang true for his team at the 2014 World Juniors. Team USA's power play unit started off hot, converting on 11 of its first 17 opportunities. Unfortunately, the Americans failed to score on their last 10 chances, which included critical games against Canada and Russia.
Not only do special teams have to be efficient, they have to be timely, whether its getting a late power-play goal to tie the game or staving off a team's final push while killing off a penalty.
Play Undisciplined
What confounds special teams problems is undisciplined play, which is magnified by the IIHF's strict officiating. Some of the aggressive plays and stick checks that might get overlooked in North American leagues seldom go unnoticed during international competition.
The turning point in the USA-Russia quarterfinals game was when the Americans surrendered two 5-on-3 power play opportunities in the second period. Russia converted on both chances to take the lead and never looked back. "We took way too many penalties. I don't think that's a secret," said Santini. "We got to use our head. We took way too many undisciplined penalties, and that's on us, not the other team," said Team USA defenseman Steven Santini following the loss.
It only takes one wrong bounce of the puck to change World Juniors fortunes so it's imperative to minimize the opposition's opportunities by staying out of the box.
Don't Have a True Selection Process
Much to the chagrin of many Canadian fans, several notable names were left off of the 2014 Canadian World Juniors roster, including the likes of Darnell Nurse, Max Domi and Ryan Pulock. In fact, they weren't even invited to the Team Canada Selection Camp.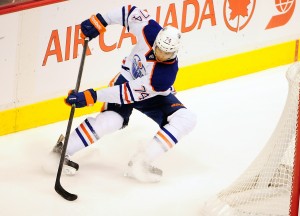 This year, Hockey Canada only invited 25 players to the camp compared to past years where they've sometimes invited upwards of 40 players to attend. The argument for Canada was that by having less players present, head coach Brent Sutter could "get down to business quicker." On the opposite side of the debate is the idea that a true competition for roster spots wasn't had with the roster all but made leading into the camp. For instance, Zach Fucale and Jake Paterson were the only two goalies invited, ensuring them spots on the team.
Now that Canada has once again failed to medal, this selection process is being scrutinized all the more. Fans and hockey pundits who were already skeptical of the procedure are now supplied with extra fodder for their arguments. It'll be interesting to see how Canada approaches the 2015 World Juniors that'll be played on its own soil.
Rely On a Chosen Few
It used to be that sometimes a country could ride a hot player all the way through the tournament. However, as the international talent pool continues to deepen, that will even less be the case. As Finland proved, it's the group of players that completely buy into a system and play the best team game that wins.
The Slovakian line of Martin Reway, David Griger and Milan Kolena was arguably the hottest of the preliminary stage. The Slovaks were able to harness their performance to play very competitive against the U.S. and Canada. However, once the quarterfinals kicked off the top line was shutdown and Slovakia was run out of the building in a 6-0 rout to Sweden.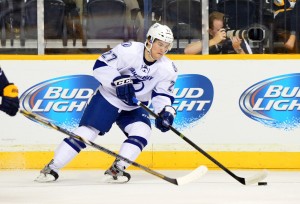 A similar case could be made with Team Canada. They seemed to rely heavily on Anthony Mantha and Jonathan Drouin to provide sparks in critical junctures of the tournament.
Get Over Emotional
As displayed by Team Russia's actions following a win against the U.S. when they inappropriately celebrated an empty-net and game-clinching goal in front of the American bench and the brawl that ensued at the end of the Sweden-Russia semifinal, the Russians sometimes let their emotions get the best of them.
In a tournament like the World Juniors, teams will face a number of ups and downs, while playing several games during a short period of time (as many as seven games in 11 days). It's best to stay even keel and keep a balanced mindset through both the ups and the downs.
Following a lose to the Czech Republic Team Canada forward Sam Reinhart said, "every championship team battles through adversity at some point, whether it's a lose or a bad period. It's all about how you handle that."
As an American based in Amsterdam, Joe provides a unique hockey insight, bringing a global perspective to the game. Joe has several years of experience covering the game on both a domestic and international level, including being credentialed for multiple World and World Junior Championships.