With a 5-8-3 record through their first 16 games, the New York Islanders find themselves sitting at the bottom of the Metropolitan Division, but are only six points out of a playoff spot. With a struggling offense and inconsistent goaltending, fixing the Islanders is no easy task, but here are five ways that the Isles can break out of their current funk.
Pair Strome with Tavares and Clutterbuck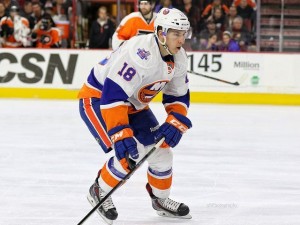 Islanders fans grumbled when the team put PA Parenteau on waivers before the season started, but the franchise felt they had enough offensive depth without him. Wrong. Not only is Parenteau on his way to another 20-goal season with the New Jersey Devils, but the Islanders' original first line of Jason Chimera, Andrew Ladd and Tavares has fizzled out faster than a flat can of Pepsi.
The same could be said of Strome's play at center. The former first round pick has been largely inconsistent this season. Aside from the short time that he had chemistry with Anthony Beauvillier and Alan Quine, Strome is far from the 50-point player he was during his first full season in 2014-15. Putting Strome with Tavares and Clutterbuck sends the message that the team believes Strome is a dynamic player that can take advantage of playing with the captain and hardest worker. It also tells Strome that it's time to cash in on his potential or find a job somewhere else.
Put Greiss in Net
Jaroslav Halak is broken. He's got zero confidence. His typical game this season has gone like this: He makes a lot of saves to keep the team in the game, but he's cost the team several games with erratic play late in games. That's not the case with Greiss. Much calmer and more composed than Halak, Greiss can be a #1 goalie. He just needs an opportunity.
Put Leddy and Boychuk Back Together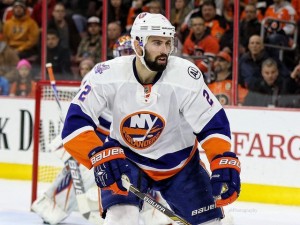 Calvin de Haan and Thomas Hickey aren't babies anymore and with Travis Hamonic back from injury, it's time to put Johnny Boychuk and Nick Leddy back together, permanently. Having their best success as a pairing, this duo needs to play with more confidence, which can and will come once they share the ice again.
While Dennis Seidenberg's stellar play has been like a diamond in the rough for the lowly Islanders, it's proof that Leddy and Boychuk need to press the reset button and get their collective games going as well.
Put Beauviller with Cizikas and Ladd
The days of Casey Cizikas and Cal Clutterbuck hitting everything that moves, are over. The Islanders are desperate for goals, which is the main reason why Clutterbuck has played a nice chunk of this season with Tavares. However, putting Anthony Beauvillier with the under-performing Andrew Ladd and the always-tough-to-play-against Cizikas can make that line an energetic one, and tough to play against. Because, as of right now, which Islanders forward lines are?
Trade Josh Bailey and Call Up Josh Ho-Sang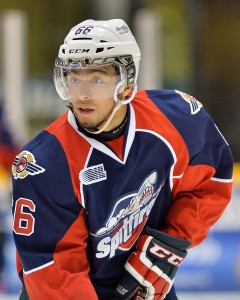 Bailey is not and never will be what the Islanders expected when they traded down in the 2008 draft for him. On pace for another 10-goal, 35-point season, Bailey is a guy that the Islanders need to move to cause a disruption- to make the team realize that no one is safe.  That was the point of the Parenteau move but failed miserably.
Regardless of what they get, Bailey needs to go. The call-up for Josh Ho-Sang, who is being benched in the AHL currently for not skating, would be a shocker. At the same time, Ho-Sang is a better offensive player and right now the Islanders need goals. Already letting three huge members of their core in Kyle Okposo, Frans Nielsen and Matt Martin go this offseason, why are they still holding on to Bailey's dead weight?
Over the past ten years as a working journalist, Patrick Hickey Jr. has covered the New York Islanders, New York Rangers and New Jersey Devils, as well as the Brooklyn Aces of the former EPHL, contributing pieces and/or holding Editorial positions at NBC, New York Sports Day, NY Sportscene Magazine and the New York Times. During that time, he has interviewed NHL stars the likes of Brendan Shanahan, Bernie Nicholls, Bob Probert, Martin Brodeur and Zach Parise. He is also the first winner of the New York Islanders Blog of the Year Award, for his work on TheDriveForFive.com in 2008.