On a quiet night in the hockey world, the American Hockey League Cleveland Barons took their measure of rival Rochester Americans right in their own building. The Barons handed the the Amerks their worst home-ice loss ever with a 7-1 trouncing before over 3400 horrified Rochester fans.
Newly Acquired McCarthy Stars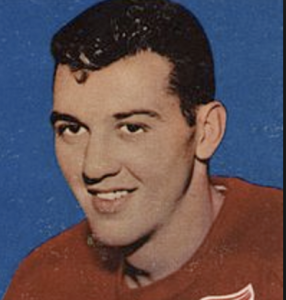 Tom McCarthy, acquired just the day before by Cleveland from the Montreal Canadiens, made a big splash in his Barons debut. McCarthy scored three times for Cleveland and added an assist. McCarthy's line mate Gary Schall picked up a pair of goals. The third member of the trio, Keith McCreary, had four assists.
Joe Szura and Ron Atwell were the other Cleveland snipers. Eddie Joyal was the lone Rochester player to beat Barons netminder Ernie Wakely. Wakely had to make only 22 saves in what must have been one of the easiest games in his young professional career.
On hand at the game was Toronto lawyer Alan Eagleson. Eagleson was in Rochester to represent holdouts Mike Walton and Gary Smith in contract negotiations with Americans general manager Joe Crozier. Last night's putrid performance by the Amerks could do nothing but enhance the positions of the two young players. As of early this morning, according to Rochester hockey writer Han Tanner, neither player had signed, but Eagleson and Toronto's assistant general manager King Clancy were huddled together in an effort to hammer out the contracts.
3-3 A Popular Score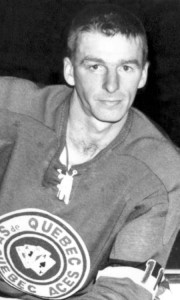 The other AHL games last night both ended in 3-3 draws. Billy Sutherland scored all three Quebec goals in their stalemate with the Baltimore Clippers. in the other contest the Providence came back from a 3-1 deficit to earn the tie with the Buffalo Bisons.
At Baltimore, the Clippers took a 1-0 first period lead thanks to a Willie Marshall goal.  Quebec came back with three straight goals, all by Sutherland, before the home side battled back. Ken Schinkel and Billy Knibbs scored in the final frame on Aces goalie Gary Bauman to force the tie.
Meanwhile, the visiting Bisons, losers of their first three starts, gave up two third period markers to Providence and had to settle for the draw. Billy Dea led the Buffalo attack with two goals. Brian Smith chipped in the other. Pierre Gagne, Gerry Kell and Bob Leduc connected for the Reds.
Goalies Marcel Paille of Providence and Roy Edwards for the Bisons played well in the wide open affair.
Art Jones Stars in Portland Win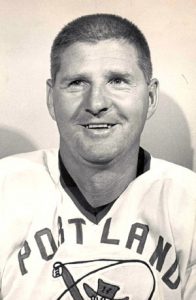 Two unassisted goals by Art Jones gave the Portland Buckaroos a 3-2 win over the Vancouver Canucks in one of two Western Hockey League games last night. In the other match, Seattle and Victoria skated to a 3-3 tie.
At Vancouver, Jones scored what proved to be the winning goal just past the eleven-minute mark of the second period. He picked the upper right corner on Canucks' goalie Don Simmons. Alain Caron scored the other Bucks goal. Marc Dufour and Jack Chipchase found the range for Vancouver.
Don Head was outstanding in goal for Portland, turning aside 33 shots for the win.
Howie Hughes provided all the offence that Seattle needed in their tie with the Maple Leafs. Hughes scored all three Totems goals. They were also the first three goals surrendered by Victoria goalie Al Smith this season.
Beddoes Picks Habs for First, Leafs Fifth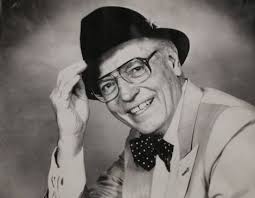 Toronto Globe and Mail columnist Dick Beddoes revealed his prognostications for the National Hockey League season in his column today. Beddoes fell in line with an overwhelming majority of hockey men in picking the Montreal Canadiens to finish first this year. But he raised a few eyebrows with his other selections.
Like many, Beddoes has Chicago running second, but still far behind Montreal. He designated his third-place finisher as the Boston Bruins. Beddoes is of the belief that rookie Bobby Orr is so talented he could lead the Bruins to that lofty (for them) perch all by himself. Beddoes calls Orr the best NHL rookie since the arrival of Jean Beliveau.
Nailing down the fourth and final playoff spot, per the man they call "Bedclothes," will be the Detroit Red Wings. In calling Toronto for fifth place he says this is "as dubious a squad as Punch Imlach has had since 1959."
Beddoes did hedge his bets by saying that if Toronto's young players Brian Conacher, Wayne Carleton and Jim Pappin play better than expected, the Leafs could conceivably  challenge for second.
His final words on the subject:
Leafs are apt to go lower before they go higher.
Notes: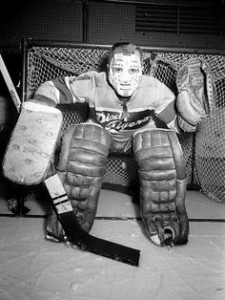 NHL president Clarence Campbell responded to Quebec Aces president Gerald Martineau's criticism of the NHL-CAHA agreement: "United States teams have made a great contribution to the development of Canadian talent."
Rangers coach-general manager Emile Francis says he will use Cesare Maniago in goal against the Leafs on Saturday. Maniago is still trying to get back to full strength after suffering a training camp back injury.
Don (Sockeye) Wasserman, former Leafs practice goalie, is now assistant trainer with the Chicago Black Hawks. He recently had spinal surgery and just got out of hospital.
Stu Roberts scored the winning goal in the third period to push St. Catharines Black Hawks past Niagara Falls 3-2 in OHA Jr. A play.
In the other OHA game, Kitchener Rangers outscored Peterborough 8-5. Jack McCreary and Jim Krulicki had two goals each for Kitchener. Gary Monahan scored twice for the Petes.
Goalie Marv Edwards put on a spectacular performance as the Nashville Dixie Flyers opened their Eastern Hockey League season with a 5-2 win over the Knoxville Knights.
The Hockey News reports that Boom Boom Geoffrion's contract with the New York Rangers this year is worth $25,000.
Syl Apps Jr., son of the Leafs great centre, has enrolled at Princeton University.
Retired police detective, involved in hockey at all levels for over 50 years. Member of Society for International Hockey Research and presently a video analyst for the leader in advanced hockey analytics (we work exclusively for 2 NHL clubs, and provide advice on an ad hoc basis to many other clients). Currently the Assistant General Manager for the Pelham Pirates of the Greater Ontario Junior Hockey League. Previously owned the Faceoff computer hockey simulation and also provided all player ratings for the EA Sports series of NHL computer games from the late 90's into the mid 2000's.