The Canadian National Hockey team opened the World Hockey Championships in Tampere Finland yesterday with a 4-0 win over the host team.  But it wasn't all good news for the Canadians, who were basically unimpressive despite the convincing score.
The Canadians seemed to struggle throughout the game against the pesky Finns, who gave Russia all they could handle in an 8-4 loss on Thursday.  And in an even more curious development, after the game Father David Bauer stepped aside to allow Gord Simpson full control of the club.
Gary Dineen of Montreal was the scoring star for Canada with three goals. Brian Conacher was the other Canadian goal-getter.  Former Toronto Maple Leaf Gary Aldcorn had a hand in setting up all three of Dineen's markers.
Ken Broderick recorded the shutout for Canada, the first of this year's tournament in a tidy performance in which he made 26 saves.  Twenty-two of those came in the first two periods, before the Finns faded and Canada took over the game.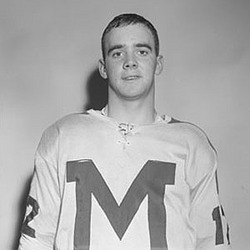 Simpson felt his team followed the game plan.  "We played a little cagey at the start.  We haven't had much practice with this lineup as a team and we wanted to experiment a bit.
"It was a bad start, but not a surprise.  This club is just getting straightened away and I thought the third period proved that.  We get better with every game, something we can afford since we have a beautiful schedule."
Finnish reporters questioned Simpson about the low score.  His reply was "You should give more credit to your own team.  They are well-trained and they are good, fast skaters.  They just lack finesse at the goalmouth."
The game was a cleanly played affair, with only six minor penalties assessed.  Three of those went to former NHL'er Allan Johnson.
As for the withdrawal of Father Bauer from the coaching staff, no formal reason was provided.  However, it is known that he and Simpson disagreed over the final roster selection.  Simpson overruled Father Bauer, who wanted the injured Marshall Johnston included on the roster.  Simpson preferred to have an extra healthy body in case of any further injuries.
Father Bauer had this to say: "It is much better to let Simpson run the whole show.  It is time now that the players recognize a single leadership.  For better or worse we must have one man in charge."
Bower ready despite cracked ribs
Toronto Maple Leaf goalie Johnny Bower is ready to play goal for the struggling NHL club, despite having three cracked ribs.  Bower won't have to play right away, since Terry Sawchuk has provided solid netminding for the Leafs over the past couple of weeks.  Goaltending has not been the Leafs' main problem.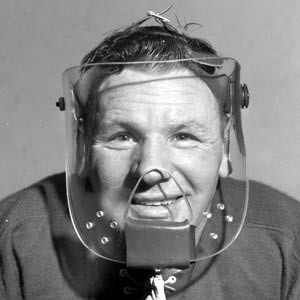 Should Sawchuk be injured, Bower would play with some specially designed padding to protect the affected area.
Coach Punch Imlach has complete confidence Bower can work through the injury and play at a high level.
"Carl Brewer played most of our 14 playoff games with a torn rib muscle last spring.  I once played for over a month with a smashed rib before getting an x-ray.  Then, they gave me a week off.  I know Bower can do the job if Sawchuk gets hurt.  And, John will practice with the team next week."
Imlach was livid that news of Bower's injury had leaked out.  He launched a profanity-laced tirade at the players, threatening to fine the guilty party $250, although it appeared Imlach's rant was more for the benefit of the assembled journalists in the dressing room.
Notes
Ken Hodge scored two goals, his 60th and 61st of the season, to lead St. Catharines to a 5-3 win over Kitchener in OHA Junior A play last night.
Rochester Americans bombed the Providence Reds 13-5 in an AHL game last night.  Eddie Litzenberger led the way for the Amerks with 3 goals, while Dick Gamble, Gerry Ehman, Billy Harris and Jimmy Pappin had two each.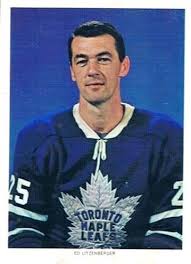 Detroit Red Wings sent  Johnny Mitchell to Providence this week to purchase goalie Ed Giacomin. However, they discovered upon their arrival that the Toronto Maple Leafs and New York Rangers were also intent on acquiring the Reds' 25-year-old netminder. The Red Wings were told that their offer, described as "fantastic" by GM Sid Abel, was not as high as those made by the Leafs and Rangers.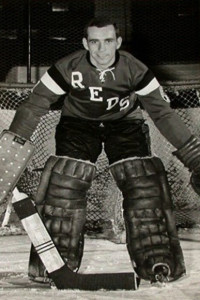 Chicago goalkeeper Glenn Hall thinks all NHL rinks should have an area like a baseball bullpen, where goaltenders can warm up if they are going to be called into a game.
Tord Lundstrom, a 25-year-old winger with the Swedish national team, will attend the Toronto Maple Leafs training camp next fall.