After nine successive losses against the Russian national hockey team, Canada's national team finally pulled off a win against the touring Soviets Monday night in Victoria, B.C.
Coach Scores Two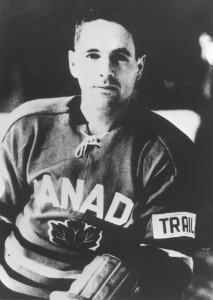 The Canadian team took advantage of a sluggish performance by the visitors to skate to a well-earned 6-1 victory. Canadian coach Jackie McLeod suited up for his club and his veteran presence seemed to settle his young team. McLeod's offensive contributions, in the form of two goals, didn't hurt, either.
McLeod was thrilled that his youthful group had finally beaten the Russians.
"We finally got over the hump. You keep losing time after time and  some of the younger players begin to believe they just aren't meant to win. Consider playing nine games against a team and never winning one. We were a different club last night."
Canada dominated the game right from the opening faceoff and held a great edge in play despite a scoreless first period. The Canadians scored three times in the second and that seemed to deflate the Russians. Billy MacMillan, McLeod and Al McLean were the middle frame marksmen.
McLeod's goal came as a result of a boneheaded play by Russian goalie Viktor Konovalenko. The Soviet netminder ventured 20 feet from his crease, fumbled the puck and then fed a beautiful pass right on to the Canadian coach's stick.
McLean and Fran Huck ran the Canadian lead to 5-0 in the third before the Russians finally found the range. Viktor Yakushev broke in alone on Canadian netminder Ken Broderick to ruin his shutout bid. McLeod got that one back with his second of the night to make the final 6-1.
Russians Have Huge Appetites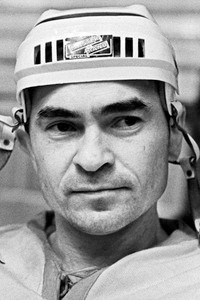 The Canadians were ecstatic with the win, while the Russians put their poor performance to it being just a bad night. However the staff at the Victoria Empress hotel might say that it's not surprising how sluggish the Russians were given the copious amounts of food the players downed during their stay there.
Ivan Templeton is the game convener for the Canadian Amateur Hockey Association and is responsible for any requests the Russians have. He described the eating habits of the tourists after their Sunday afternoon arrival in Victoria.
Dinner – $11 Each
The Russians informed Templeton that they would be having dinner immediately after their arrival. The 27 members of the team started out with two boiled eggs and a bowl of mushroom soup per man. They followed that up with two large tomatoes and one cucumber apiece.
For the main course, 17 players ordered a whole chicken, five chose filet mignon and five ordered fish. During the meal they consumed several loaves of rye and whole wheat bread.
Beverages for the main course were tea, coffee and milk. They all then had dessert, washed down with cola drinks.
The bill averaged a not-so-cheap  $11 a player. But the Russians weren't done.
Second Dinner Only Four Hours Later
Less than four hours later the Russian manager called Templeton and told him the players were hungry again. He placed an advance order of 27 servings of veal cutlets. And these weren't single orders, but double meals for all.
The meals were prepared as requested. Only 17 Russian players showed up at the dining room and while those present wolfed down their dinners in record time, nine of the meals went untouched. To Templeton's chagrin, he was charged for all 27 plates.
Breakfast the next morning was no different. Each player had an assortment of fresh fruit and orange juice to start,  each with enough to feed a small family. They followed that up with 27 cheese omelettes and side orders of four beef sausages apiece. Coffee, tea and mild were consumed with the omelettes  with everything topped off with 27 breakfast colas.
Victoria Maple Leafs coach Frank Mario happened to be present and quipped:
They might come from a Communist nation, but they sure have a capitalistic appetite!
Sanderson Warned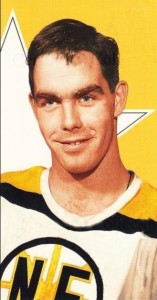 Derek Sanderson, the Niagara Falls Flyers forward whose Ontario Hockey Association career has been mired in controversy, was called to the OHA headquarters yesterday and warned that he must improve his conduct if he wants to continue his hockey career. He was told that he will be under close and constant scrutiny in the future.
Sanderson was summoned by the OHA after a complaint was received from a fan who said that Sanderson swung his stick at him following Sunday's game against the Toronto Marlboros at Maple Leaf Gardens.
Sanderson is reported to have been contrite during the meeting and promised to improve his behaviour. He agreed that he has been out of line on several occasions.
Retired police detective, involved in hockey at all levels for over 50 years. Member of Society for International Hockey Research and presently a video analyst for the leader in advanced hockey analytics (we work exclusively for 2 NHL clubs, and provide advice on an ad hoc basis to many other clients). Currently the Assistant General Manager for the Pelham Pirates of the Greater Ontario Junior Hockey League. Previously owned the Faceoff computer hockey simulation and also provided all player ratings for the EA Sports series of NHL computer games from the late 90's into the mid 2000's.