Two members of the Montreal Canadiens who suffered major leg injuries last season are hoping to make successful returns when the Habs' season opens on October 24. And the man who might be most responsible for their health is Canadiens physiotherapist Bill Head.
Head implemented a new conditioning program over the summer. The program is designed to help the players avoid those nagging training camp injuries that seem to occur every fall. Tops on the list of hurts Head is trying to have players avoid is the groin injury, hockey's biggest fall bugaboo.
Laperriere, Tremblay Followed Head's Program
Gilles Tremblay and Jacques Laperriere are two players who have followed Head's program religiously over the summer. Both players suffered broken bones in their legs last season and wanted to get into the best shape possible going into camp.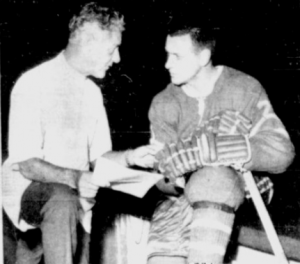 Tremblay's injury, which occurred in late December last season, was the more serious of the two. He suffered a badly broken leg and there was some speculation that his career could be over. After an intense physiotherapy program, Tremblay has been skating for the past two weeks in Montreal. He says that the leg has healed well and is strong. He believes it will stand up to the rigours of NHL play.
Laperriere sustained a cracked left ankle during last spring's Stanley Cup semi-final. He had been working at a hockey school in the Maritimes for the week leading up to training camp. Laperriere also says he is healthy and ready to take on a regular workload for Montreal this season.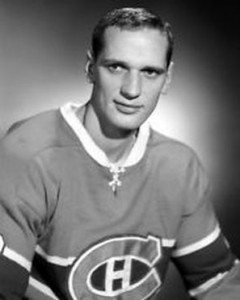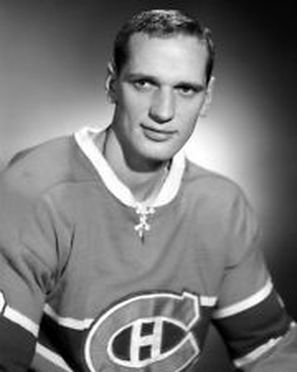 Other Montreal players, all of whom worked out over the summer following Head's regimen, feel they are in the best shape they have ever been at this time of the year.
Beliveau: Lightest in Years
Jean Beliveau, Habs' captain told Pat Curran of the Montreal Gazette , "I should weigh about 207 or 208, that's about seven pounds lighter than I have been in past years."
Goalie Gump Worsley, known in the past for his portly physique, eagerly announced that he was in the best shape he could remember. Worsley checked in at 178 pounds. He said that he reported to Head all summer for regular checks on his physical condition at the behest of the club.
Shack Signs, Suspension Lifted
Toronto Maple Leaf forward Eddie Shack, suspended by the club Saturday, signed his 1965-66 contract with the team yesterday. Upon inking the new deal, the Leafs lifted the suspension they had imposed upon him a day earlier.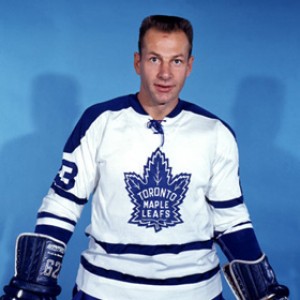 Shack was placed under suspension after he refused to play for the Rochester Americans in an exhibition game against the Leafs. He left the Leafs' Peterborough hotel and spent yesterday with his family before returning to camp headquarters and agreeing to terms with the club.
Toronto General Manager Punch Imlach commented on the situation:
"Shack's back in our good graces and he'll practice with the Rochester team today. I'm glad to see him signed and straightened out. He won't be fined because there isn't any point in taking a player's money."
Although he signed his contract, Shack wasn't pleased with his situation.
"Of course I'm upset about how they're treating me. Imlach hasn't said two words to me in this camp. If he doesn't want me, he should deal me to Boston or Detroit, because I hear they both want me. He at least should give me a chance to stay in the NHL instead of sending me to the minors for box-office reasons."
Shack was referring to the speculation that the only reason the Leafs want him playing in Rochester is to bolster crowds when the Americans play 10 home games in Maple Leafs Gardens while the Rochester arena hosts a bowling tournament.
Imlach: If He Plays Well, He'll Be Back
For his part, Imlach said that if Shack plays well in Rochester, he will be back with the Leafs in short order. He also mentioned that he did try to deal Shack, but was unable to negotiate a suitable return.
Shack said his contract is a two-way deal, meaning he gets paid at a lower rate for any time he spends in the minors. For now, he just wants to get on with his hockey career.
"It has to be that way. But I'm hoping I can play well enough to get back with the big team or make it possible for them to make a good deal for me.
"Now all I want to do is forget all the rumpus and the things that have been said and written in the past couple of days. Starting today I'm going to concentrate on hockey and try to play my way back into the NHL."
Notes
Alex Delvecchio is the first of the Detroit Red Wings to sign his contract for the upcoming season.
Toronto traded minor leaguers Larry Johnston and Bill Smith to Springfield Indians of the AHL for goalie Bruce Gamble. Gamble has been suspended for 18 months for refusing to play for Indians owner Eddie Shore.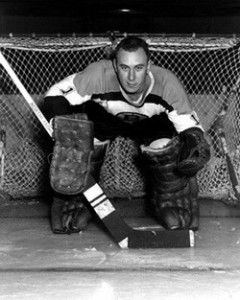 The NHL has announced that it will be holding a testimonial dinner for Frank Selke, who retired as managing director of the Montreal Canadiens in May of 1964.
Toronto Marlboros downed the Oshawa Generals 4-2 in a OHA Junior A exhibition game Saturday.
New York Rangers are no closer to solving their goaltending quandary after an intra-squad game in which none of the four contenders was impressive.
Leafs' goalkeeper Terry Sawchuk has bruised and cracked ribs and will miss some training camp time.
Ed Joyal, who came to Toronto in last May's eight-player trade with Detroit, signed his 1965-66 contract on the weekend.