The lowly Boston Bruins were winners of four games in a row until last night. They came crashing back to earth with a resounding thud as a result of a 6-3 thrashing at the hands of the Toronto Maple Leafs at Maple Leaf Gardens in Toronto. The game was one of three National Hockey League contests last night.
The other two matches saw Montreal hammer New York 6-2 and Detroit and Chicago battle to a 4-4 stalemate.
Big M Nets Two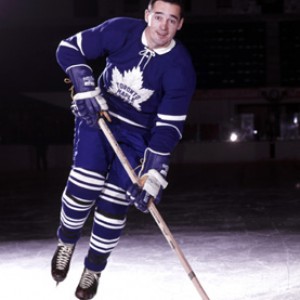 Frank Mahovlich led the Toronto offence against Boston with a pair of goals. Singles came off the sticks of Eddie Shack, Bob Pulford, Brit Selby and Ron Ellis. Boston scorers were John McKenzie, Ron Stewart and Don Awrey.
Mahovlich's goals were his 15th and 16th of the season and were about as different as any two scoring plays could be. His first marker was scored from behind the Boston net. Big Frank attempted a pass from behind the goal but the puck hit Bruins goalie Bernie Parent on the leg and trickled into the net.
The second, which came early in the final frame, was a typical Mahovlich work of hockey art. He broke into the Boston zone and slipped the puck past a Bruin defenseman. He then nimbly sidestepped a body check to skate in alone on Parent. He then used his long reach to deke Parent to his knees, whereupon he slipped the puck into the unguarded side of the cage.
Parent, Dillabough Hurt
The Bruins played the game without Ted Green, their best defenseman, out with a knee injury. His worth was certainly magnified by lopsided loss handed Boston by the Leafs. To make matters worse, two more Boston players left the game late in the third period. Forward Bob Dillabough and goaltender Parent were involved in a wild goalmouth collision with Toronto's Eddie Shack.
Shack was bearing down on the Boston goal as Bob Pulford of the Leafs fed him a pass. Dillabough, as defensively responsible a player as Boston has, covered Shack like a wet blanket and prevented him from effectively controlling the puck. Dillabough bounced off Shack, who brushed the goal post as he went by. The Boston player crashed into his goaltender and both players were down for the count.
Dillabough had to be helped from the ice, blood streaming from a serious gash to the head. Parent also required assistance and left the game with bruised ribs. Shack escaped the train wreck unscathed.
Dillabough was treated at the Gardens clinic by Dr. N.T. McPhedran, one of the Leafs' team doctors. Twenty-six stitches were needed to close the wound. The doctor also warned Boston staff of concussion symptoms and advised them to not let Dillabough sleep longer than two hours at a time.
All observers agreed that the incident was purely accidental, although no one was completely sure of exactly what had taken place. Boston coach Milt Schmidt offered his thoughts:
"I thought a skate did it. Shack's skate, I thought."
Shack disagreed with Schmidt's assessment:
"No, the post flew off as I went by. Dillabough was holding me good, then he went down.
"I don't think my skate touched him. Maybe it was the goalkeeper's skate or the goalpost, the way he fell."
Dillabough seemed to be in a fog as he got dressed after getting back from his medical treatment. When asked to describer what happened, he had little to say:
"I dunno what happened… I dunno."
As Dillabough left the dressing room, shakily and supported by general manager Hap Emms, Schmidt observed:
Get a few more bad cuts like that and everybody will be wearing hockey helmets. The NHL's fortunate it hasn't had more serious head injuries.
Beliveau Reaches Milestone in Habs Win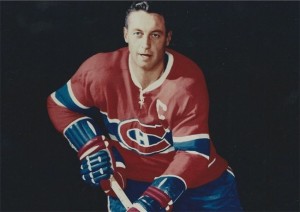 Jean Beliveau scored two goals, including a significant milestone marker as Montreal zapped the Rangers 6-2.  Beliveau scored goals numbers 372 and 373 of his career to pass former team-mate Bernie Geoffrion as the fourth-highest goal scorer in NHL history.
Also scoring for Canadiens in this one were Bobby Rousseau, Dick Duff, Claude Provost and Gilles Trembly. Defenseman J.C. Tremblay had three assists.
Former Habs Phil Goyette and Don Marshall connected for New York.
Big Jean's second marker was a vintage Beliveau goal. The Montreal captain unleashed a blistering drive from the faceoff circle of which Ranger goalie Eddie Giacomin got a piece with his glove. The Ranger netminder was unable to hold the shot and the disk dropped into the goal behind him.
Beliveau was pleased with the shot.
"I don't know if it was going wide or not, but it was the hardest shot I've had in quite a while."
For Beliveau, it was his first goal in six games.
The Canadiens brought up the Ontario Hockey Association's leading Junior A scorer Danny Grant for the game. Grant, who plays for the Peterborough Petes, played three shifts but didn't figure in the scoring.
Late Goal Gives Wings Tie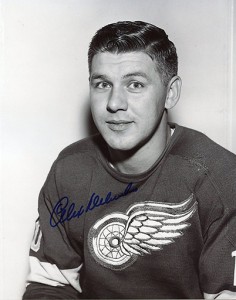 Alex Delvecchio's goal with two seconds left in the game lifted the Detroit Red Wings into a 4-4 tie with the Chicago Black Hawks at the Stadium in Chicago. Delvecchio was truly the Red Wing hero, as he single-handedly brought Detroit back from a 4-2 deficit in the third period.
Parker MacDonald gave the Wings a 1-0 first period lead. The Hawks erased that with three straight goals in the middle frame. Eric Nesterenko, Bobby Hull and Phil Esposito gave Chicago the 3-1 lead. Wings' Bruce MacGregor narrowed the gap to 3-2 before the second ended.
Chicago made it 4-2 at 8:29 of the final period on Hull's second of the game and 42nd of the season. That set the stage for Delvecchio's heroics. He scored his 18th at 12:41 and netted number 19 at 19:58 with goalie Roger Crozier perched on the bench in favour of the extra attacker. He beat Chicago goalie Glenn Hall with a howitzer from the point through a screen. Hall never did see the shot.
San Francisco NHL Bid Progresses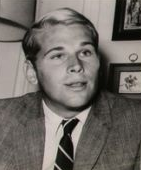 A group vying for a National Hockey League franchise for San Francisco took control of the Western Hockey League Seals yesterday. Barry Van Gerbig of New York appears to be the point man of a syndicate that includes singer Bing Crosby and others.
The group purchased the San Francisco Seals with the express intent of turning the WHL club into an NHL franchise. Van Gerbig, 28 is partnered up with George Fleherty, 60. Along with Crosby, others believed to be involved in the bid are George Coleman of Palm Beach, Florida and Virgil Sherrlill of New York City.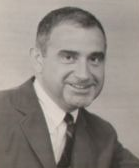 The Seals had been owned by San Francisco businessman Mel Swig. Swig had also pursued a NHL expansion team, but decided to step aside for the Crosby group. Swig is heavily involved in community affairs in San Francisco and said he wouldn't have the time to devote to operating a NHL franchise.
Young Van Gerbig is a curious choice as front man for the group. Known as a New York jet-setter, he does have a slight hockey background. He apparently played some college hockey and four years ago appeared in two games as a goaltender for the Charlotte Checkers of the Eastern Hockey League.
What may give Van Gerbig a leg up on other contenders is that he is said to be a "tennis buddy" of William Jennings, president of the New York Rangers. Jennings is also the chairman of the NHL's expansion committee.
The NHL governors will meet the next week in New York, at which time it is expected that at least two new franchises will be awarded. The league has identified four cities that it believes are ready for teams. They are Los Angeles, San Francisco, Vancouver and St. Louis. It is expected that two more teams will be chosen from as many as eight other cities. There are reports that the league has received fifteen applications.
Vancouver President Confident
Cyrus McLean, a Vancouver businessman who also leads a group who own the Vancouver Canucks of the Western Hockey League, is confident his syndicate will bring NHL hockey to Vancouver by the 1967-68 season.
McLean, whose group includes hockey broadcaster Foster Hewitt, says that Vancouver will have a new, NHL-quality arena in place and ready for that season. He rates as "better than 50-50" the chances that his group will win an expansion franchise.
McLean says that his group is better organized and farther along than other applicants and he fully expects to be awarded a team "unless we get sold down the river."
Notes: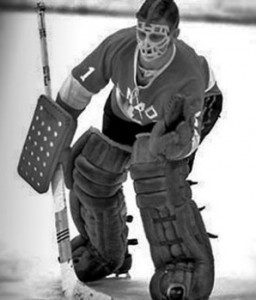 Goalie Seth Martin will join the Canadian National Team for the 1966 World Championships
Red Sullivan, former coach of the New York Rangers, has turned down an offer to coach the Baltimore Clippers of the American Hockey League.
Montreal Canadiens have sent left winger Dave Balon to Houston of the Central Professional Hockey League.