The New York Rangers wasted little time after the final playoff game was played to announced that they have retained the services of George (Red) Sullivan as coach for the 1965-66 season.  He has been the Ranger coach for the past 2 1/2  seasons.  At 35, he is the NHL's youngest bench boss.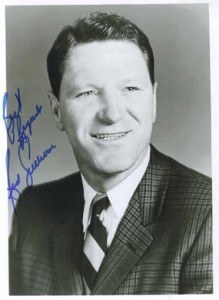 Although Sullivan hasn't been able to improve on the Rangers' last three fifth place finishes, general manager Emile Francis believes the colourful red-head is the man for the job and even gave him a raise in pay.
"Red is one of the finest coaches in hockey.  His enthusiasm and drive are most important ingredients for a young club like ours.
"Red hasn't had an easy job.  The club has gone through a major period of transition, and Red has been working with a large number of kids.  During this time he has shown the spirit and drive necessary for a winning hockey club."
Sullivan was obviously happy to be returning.
"I'm elated to be back.  I'm pleased people have confidence in me."
Sullivan also hinted at some changes he has planned for the team.
"We may move defencemen Rod Seiling and Jim Neilson to forward positions in an attempt to get more muscle up front. I'm going to try Seiling at centre, and use Neilson at the left or right side.  Also, there'll be some new faces.  With the younger players we have coming up, I feel we can be a playoff club."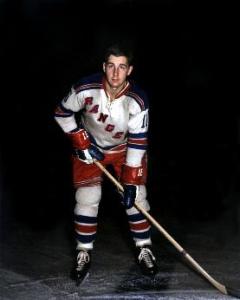 Sullivan was asked about moving two of the more highly regarded young blueliners in the NHL to the forward line.
"Rod asked me to try him up front.  At the time, I did say he was too slow to play there.  But I recently had a talk with him and he said he'd skate as much as possible in the summer to improve his skating.  He even intends to put weights on his skates to develop more strength."
Seiling was the prize young defenceman acquired by the Rangers from Toronto in February of 1964 in the big trade that sent Andy Bathgate and Don McKenney to the Maple Leafs.  Neilson has been a rock-solid defender for New York and a move to the forward line would be a surprising development.  Neilson has been rumoured to be headed to Toronto in recent trade talks.
If the two rearguards make a successful transition up front, replacements would likely be Mike McMahon and Bob Plager.
Rangers also announced that goalkeeper Jacques Plante will undergo a knee cartilage operation today.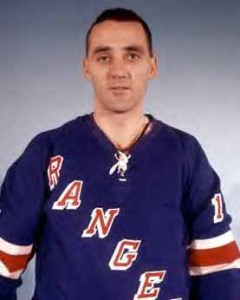 Bruins move CPHL team
The Boston Bruins have announced that they will be moving their Central Professional Hockey League team for next season.  Bruins president Weston Adams said that the Minneapolis Bruins will be moving to Oklahoma City.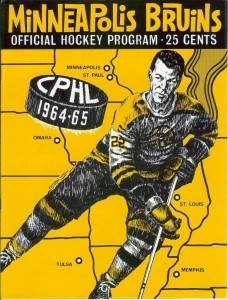 Adams said that while the club will remain a member of the Boston organization, local people will run the team, although the Bruins will likely be involved in the selection of a general manager and coach.
Minneapolis is thought to be one centre being strongly considered by the National Hockey League for an expansion franchise.
Memorial Cup finalists set
The Niagara Falls Flyers and the Edmonton Oil Kings are all set to meet to decide who will claim the Memorial Cup, emblematic of junior hockey supremacy in Canada.  The set will be a rematch of the 1963 final, won by Edmonton.  The series begins tonight in Edmonton.
Edmonton received some bad news as they prepared for game one.  Goalie Gary Simmons suffered an eight-stitch gash on his right kneecap during the Western Final against Winnipeg, and the wound has yet to heal properly.  Sunday night he was on crutches and team officials are not sure if he will be able to play in game one.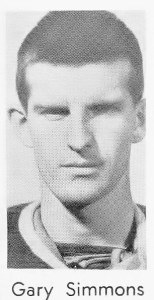 The Oil Kings practised Sunday with Wayne Stephenson of the Winnipeg Braves replacing Simmons. Stephenson, 20, was the most valuable player in the Manitoba Junior League this season.
Other western players recruited by the Oil Kings include Fran Huck of Regina and Jim Cardiff of the Weyburn Red Wings.  Under CAHA rules, three players may be recruited from the other Western teams.
Voss: "Can't ref by the rule book"
Retiring NHL referee-in-chief Carl Voss says that it is impossible to referee today's game by the rule book.  Voss said that strict enforcement of the rules as written would "emasculate the game."
Voss said, "Players would lose spirit, desire and enthusiasm.  What is a great attraction would become dull, colourless."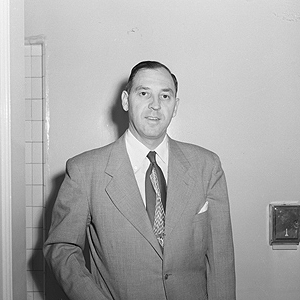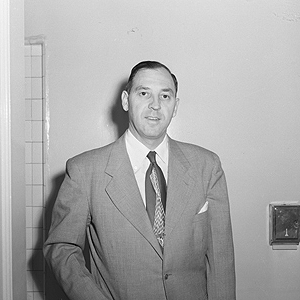 In an interview with D. Kenneth McKee of the Toronto Globe and Mail, Voss touched on a number of subjects.  He was asked pointed questions about the claims made by former referees Eddie Powers and Dalton McArthur that Voss had ordered them to take it easy on certain teams.
He denied the charges, saying, "I have never told an official to favour one side."
Voss also said there are several up and coming minor league officials who may be close to being ready for NHL work.  He mentioned Bruce Hood, Bob Sloan, Ron Wicks, Tom Smith and Wally Harris.
Retired police detective, involved in hockey at all levels for over 50 years. Member of Society for International Hockey Research and presently a video analyst for the leader in advanced hockey analytics (we work exclusively for 2 NHL clubs, and provide advice on an ad hoc basis to many other clients). Currently the Assistant General Manager for the Pelham Pirates of the Greater Ontario Junior Hockey League. Previously owned the Faceoff computer hockey simulation and also provided all player ratings for the EA Sports series of NHL computer games from the late 90's into the mid 2000's.