On July 1, 2016, Canadiens fans were nervously waiting for news on Montreal's free agency plans. You would be lying if you said Alexander Radulov, from the Kontinental Hockey League, would be a Hab by the end of the day, but that's exactly what happened.
The immature, hot-headed, National Hockey League cast-off was back for another round with a team that wanted more "character" and a fresh start. His talent level was undeniable, but many had questions about his maturity or lack thereof.  It was up to Radulov to prove the doubters wrong, and man has he ever. Since day one, you could see the talent on display. His hands are magical and effort is endless. Most importantly, his attitude and level of maturity have exceeded expectations.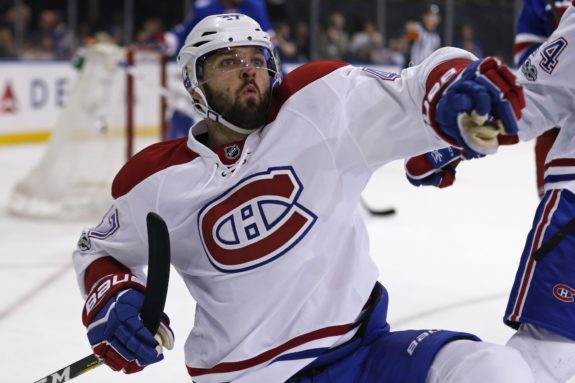 The best part about Radulov's story is his genuine love for both the city and fans of Montreal. He repeats time and time again that the most important thing for him is to perform and win for Canadiens supporters.  As a fan, that's all you can ever ask for from a player and he delivers that and more every single night.
After a season which Radulov posted 18 goals and 54 points in 76 games, we are now witnessing how great of a talent he truly is. He currently sits second in NHL playoff scoring with five points in three games and has been one of the Canadiens best players so far.
Too Much to Handle
In just three playoff games with the Habs, Radulov has already made his mark. He scored the overtime winner in Game 2 and a Forsberg-esque highlight reel goal against one of the best goaltenders in the world to seal the deal in Game 3.
In any playoff series, your horses need to run if you want to have any chance. In the case of the Habs, Radulov is proving too much to handle for the New York Rangers, and that's no surprise given what we've seen all season. It seems like the motor on the Russian forward never stops. While players like Chris Kreider and Derek Stepan have simply disappeared for the Rangers, the "selfish and immature" Radulov keeps chugging along.
In saying that, we have to remember that we're only three games into what's hopefully a long playoff run. If the Canadiens want to make it a few rounds, Radulov and company have to keep the motor running. The good news for Habs fans is that if the regular season is any indication, they won't have to worry about that with 47.
Alexander Radulov – Wearing His Heart on His Sleeve
Signing free agents is always a crapshoot, you never really know what you're going to get. For example, remember Alexander Semin? The fact is, most of the time free agents don't live up to the expectations put on them with their new teams. Many thought it would be, but that's not the case with Radulov.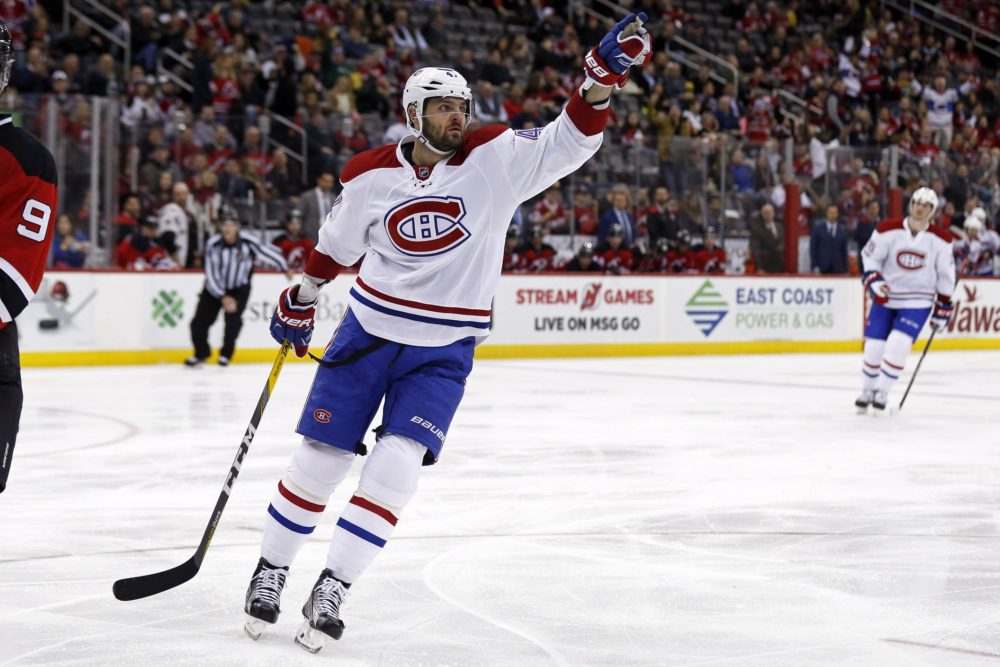 Each shift he takes, you can see his passion, effort and love for the game of hockey. His attitude is infectious and runs through the team. If you want a glimpse of it, just look at his reaction when his teammates score. I don't think there's a player in the NHL that gets more excited than him when he's not the one scoring. It's fun to watch.
Some players shy away from markets like Montreal and some relish the pressure on the big stage. Radulov is the latter. Montreal breathes hockey and the Canadiens offer an escape from day-to-day life. Players like Radulov give fans something to believe in. That's special.
When You've Got a Good Thing
While there's all this good going on with Radulov, slowly creeping up is the big decision of the offseason. Do the Canadiens and Marc Bergevin pay up, or risk one of their best players walk out the door?
In my opinion, the Canadiens don't have a choice. How could you let an elite player who's developed a love affair with your city leave after just one season? Bergevin and company hit the nail on the head with Alexander Radulov and they can't let him slip away. They believed in him when many didn't, and he ran with it.
My gut tells me after the expansion draft, he signs on the dotted line. The Habs have a good thing going. Radulov loves Montreal, and Montreal loves him back. I bet none of you expected me to write this back in August, but I'm happy and pleasantly surprised it's come to this point. Here's hoping I get to write about him for many years to come.
Nick Guido is a Montreal Canadiens Contributor for The Hockey Writers. You can Follow him on Twitter @nickguidoTHW for his articles, opinions and general Habs talk.