With all the talk about expansion and where teams might be going, I started to look at how organizations will build their teams, not just the new cities but the entire league. Oddly, the London Knights figured in heavily.
The expansion concept is still in its fantasy stages at the moment. Yes, there will be an expansion draft if all the talk comes to fruition, but with more teams in the league it will be essential for all of the teams to draft well, not just the new comers.
Finding a successful strategy for building a Cup winner has been the goal of every team for over a 100 years, and it seems there is a proven blueprint for success that everyone should follow. Because if your dream became a reality and you were allowed to put together an NHL team, all you really need are players from 3 junior organizations and I'm pretty sure you could win a Stanley Cup.
Being that expansion is still really just a dream, there seems no reason not to look at a fantasy draft scenario. Just because it would never happen doesn't make the statement any less true. And the statement is this:  Of all the players in the league, I submit you could win a Cup by taking players who played in just 3 junior hockey organizations.
In a 3 part series I will look at these teams. And to start things off, I can tell you that all you need on offence are London Knights.
Corey Perry RW 1st round pick (28th) 2003
Will score 40-50 goals, is big, tough, fast and even has a Hart Trophy under his belt. Every team hopes to have a player like him on it at any point in their history. 2 Olympic Gold and a World Junior Gold.

John Tavares C 1st round pick (1st) in 2009
Developing into a superstar, Olympic Gold, World Junior Gold, World Junior MVP, Spengler Gold. Sky is the limit for this guy.
Rick Nash LW 1st round pick (1st) in 2002
Big, strong and a consistent 30 goal scorer. 2 Olympic Gold, World Championship Gold. Best is possibly still ahead.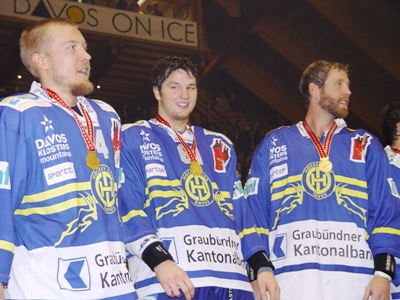 Patrick Kane RW 1st round pick (1st) in 2007
Routinely considered as one of the best in the league. Calder Trophy, 2 Stanley Cups, Stanley Cup winning goal, Conn Smythe trophy and noted for clutch play.

Dave Bolland C 2nd round pick (32nd) in 2004
2 Stanley Cups, Stanley Cup winning goal. Highly regarded for his clutch play and checking, he's considered that intangible you need to have a championship team.
Nazem Kadri C 1st round pick (7th) in 2009
Fast and skilled, has established himself as a 20 goal scorer and is showing he could become a star in the NHL. The last couple years he has silenced critics with his overall play, potentially a future All-Star.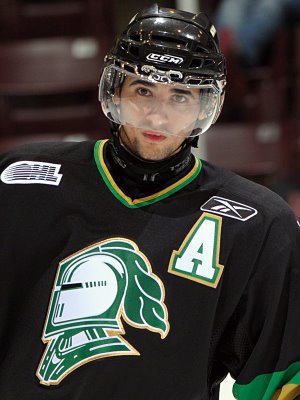 Sam Gagner C 1st round pick (6th) in 2007
Speed and as-yet untapped talent. Averaging 15 goals in the NHL but should easily become a 20 + player. World Junior Gold, Spengler Cup Gold.
Brandon Prust LW 3rd round pick (70th) 2004
The big, rugged winger all teams want, he's all about grit and toughness. Routinely above 100 penalty minutes every year.
Pat Maroon LW 6th round pick (161st) in 2007
Another big winger to hit and provide toughness, penalty minutes usually north of 100. Has just played his first full season so there's lots ahead for him.

So there you have it. There's a ton of skill and Stanley Cups, Olympic Golds and Conn Smythe's. You have scoring, checking, leadership and toughness, there aren't many better lineups on any team in the league. With only London Knights up front, you are primed to hoist Lord Stanley's Cup. The toughest part of your day is going to be figuring out who plays on what line.
Next up, The Defence.
Darrin Hayes is a regular contributor for the Vancouver Canucks on TheHockeyWriters.com. Follow Darrin on Twitter @HayesTHW or on Facebook via TheHockeyWriters fan page.