Things have been spiraling out of control for the Anaheim Ducks, who are a woeful 2-6-2 in their last 10 games and are still struggling to reverse an alarmingly poor shot and scoring chance differential. The more the season progresses, the more it is beginning to feel like a lost year in terms of playoff contention. Head coach Randy Carlyle could be gone any moment, as the need to make a drastic change is readily apparent.
But it's not all doom and gloom for the Ducks. Here are five positive developments Anaheim can lean in during these trying times.
1. John Gibson Has Proven His Worth
Let's lead off with the most obvious bright spot for the Ducks this season: John Gibson. The 25-year-old netminder signed an eight-year contract extension with the Ducks in the offseason. The deal carries an average annual value (AAV) of $6.4 million and takes Gibson through the 2026-27 season.
The early returns have been spectacular, as Gibson has easily been the best reason why the Ducks are still hovering around the .500 mark in the standings. Despite consistently being under siege behind a porous Anaheim defense, Gibson has managed to compile a sparkling .928 save percentage and a goals-saved-above-average-per-60 (GSAA/60) rate that puts him in the upper-echelon of the league.
Gibson seems to have reached his high potential, and all signs point to him keeping this up through his prime years, which will give the Ducks an excellent return on their investment in him.
2. The Kids Are Alright
The Ducks might be saddled with some hefty veteran contracts, but their pipeline of youth has shown flashes of promise for the future. Max Comtois, a second-round pick of Anaheim in 2017 who is still only 19 years old, has demonstrated his talent and tallied two goals and five assists in the first 10 NHL games of his career. Although he's now battling injury issues that have him on an assignment in the AHL, Comtois has shown enough to suggest that he could be a critical piece of the Ducks' core in the not-so-distant future.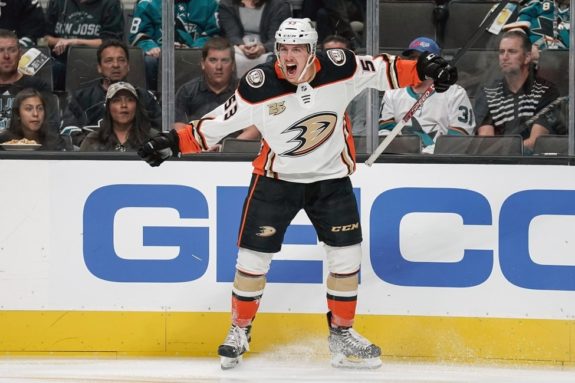 Besides Comtois, this year's first-round pick, Isac Lundestrom, surprised most people by making the big club out of training camp. Now he is also in the AHL, but it shouldn't be long in the grand scheme of things before he's back up with the Ducks for good. Pontus Aberg, 25, has proven to be a shrewd waiver-wire pickup, as the diminutive but energetic winger has picked up five goals in 12 contests with the Ducks. Kiefer Sherwood and Sam Steel have also gotten their feet wet in the NHL this year.
While the team has struggled as a whole, their issues go far beyond the standard growing pains of youngsters. The organization might be able to get things back on track a little bit more quickly thanks to a promising pool of young talent.
3. Ryan Getzlaf Has Still Got It
While the Ducks' young players provide hope for tomorrow, longtime team captain Ryan Getzlaf is still playing at an elite level in the present. Now 33, the playmaking center continues to pile up the points and be Anaheim's key driver offensively. He has 11 points in 12 games after posting 61 points in 56 contests last season.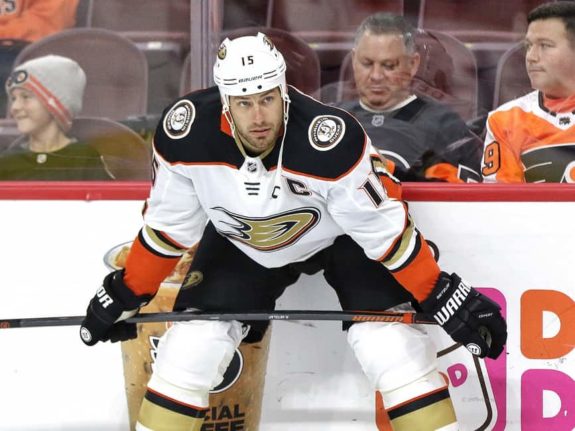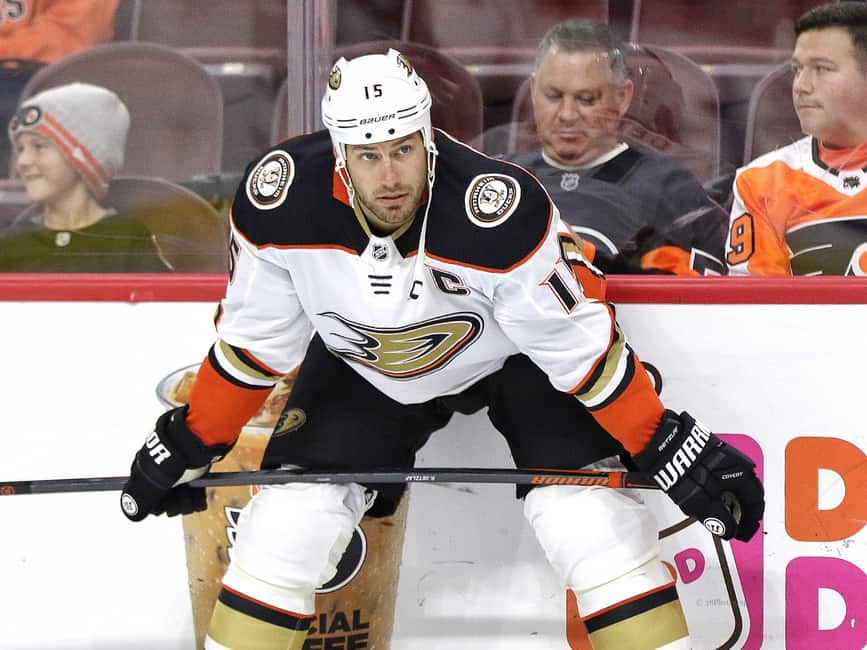 The big contracts belonging to Corey Perry and Ryan Kesler are problematic for the Ducks due to each player's decline and struggles to remain healthy, but Getzlaf—while admittedly dealing with some nagging injury issues himself—has remained ever-productive when he's managed to stay in the lineup. He helps give the Ducks a fighting chance in the here and now while being a savvy veteran star from whom the team's younger players can learn. 
4. Patrick Eaves is Healthy
Affable and productive veteran Patrick Eaves missed almost all of the 2017-18 season with a frightening "post-viral syndrome" that robbed the well-conditioned winger of basic everyday strength, let alone NHL-level physical abilities. At that point, the first priority was Eaves' health as it related to his life, not just his status as a hockey player.
Thankfully, Eaves was able to successfully battle through his illness and regain his strength. Then, on Nov. 1, he made his return to the Ducks' lineup for their home game against the New York Rangers. While the Ducks lost in a shootout, Eaves' triumphant return tugged at the heartstrings and inspired his teammates.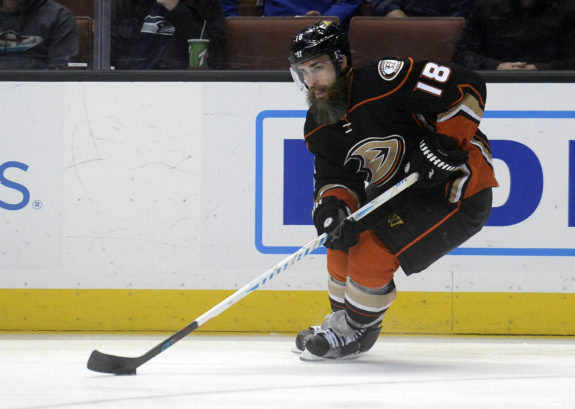 "It's really good to see (Eaves)," said fellow winger Jakob Silfverberg. "He obviously has been fighting through this for a long period of time. To see him able to play like he did here, it's great. It was definitely a big boost energy-wise to this team. And it's great having him back." (from 'Patrick Eaves' determination in emotional return touches Ducks fans and players', The Athletic, 11/2/18).
"It was awesome," said Eaves of the feeling he had in making his return. "Everyone on the team was very supportive. I felt their excitement. I was just so excited. I just wanted to get out there and have that feeling again of being out with the boys. Grabbing the rope and being a part of things.
"Just a ton of excitement."
5. Ondrej Kase is Returning
In addition to Eaves, there is another key player who appears set to make his (not as) long-awaited return to Anaheim's lineup: Ondrej Kase. The 23-year-old Czech winger has missed the entire regular season to this point after suffering a concussion in the last game of the preseason. It's been a slow, cautious recovery for Kase, who experienced concussion issues last season as well.
Small shred of good news coming after Friday's pasting is Ondrej Kase skating on a line with Ryan Kesler and Nick Ritchie. Barring another setback, seems he could be about ready to make season debut tomorrow.

— Eric Stephens (@icemancometh) November 11, 2018
Kase was the Ducks' energizer bunny last season, erupting for 20 goals and 18 assists in 65 games while providing the club with consistent speed and tenacity. His presence should help the Ducks as they try to salvage a season that is teetering on the edge right now.
Tom has been with The Hockey Writers for almost four years. After previously covering the LA Kings and the New York Rangers, Tom now covers the Anaheim Ducks.
While in college at Clemson University, the 2016 college football national champions, Tom wrote game summaries and feature articles for the official team website of the Greenville Drive, a Class-A minor-league baseball team and affiliate of the Boston Red Sox. Tom is happy to be able to continue to fulfill his passions for sports and writing with THW.