The Anaheim Ducks had a fast start this season, at least when it came to the bottom line of wins and losses. A 5-1-1 start and the stellar goaltending of John Gibson overshadowed some troubling underlying play.
Fast-forward about two weeks, and the Ducks have done nothing to improve their quality of play, and now that's coming back to bite them, as they are finding out that Gibson cannot win every game by himself. The Ducks have dropped five straight games, including four in regulation before a 4-3 overtime home defeat to the San Jose Sharks in which they were outshot 49-30. They now stand at 5-5-2 for the season. 
Given that the Ducks' record is starting to align with how poorly they are actually playing, and the lack of adjustments we have seen thus far, it's fair to question how much longer of a leash the organization will afford head coach Randy Carlyle.
Ducks' New Style a Failure So Far
Following last season's startling first-round sweep against the Sharks, Bob Murray and the Ducks expressed the need for an updated, speed-based system in order to compete in the evolving NHL. So, some adjustment period was to be expected, and the shaky preseason returns underscored that. Now, however, it might be time to panic, as the Ducks have failed to demonstrate any meaningful progress with the season's first month all but wrapped up.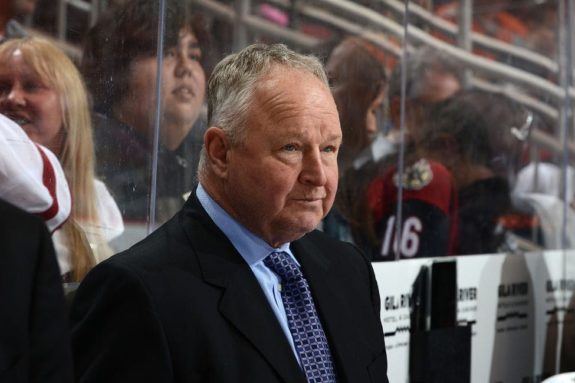 That lack of adjustment and inability to mitigate the problems stemming from a new system 10-plus games into the season fall on the head coach, Carlyle. The embattled bench boss could have been let go after last season's postseason debacle, which illuminated some severe fragility that ran deep through the team. But Murray wanted to give Carlyle one more shot to see if he could change and give the Ducks a fresh, new, and most importantly, successful direction.
Instead, the Ducks have gone the other way. They rank last in the league in expected goals-for percentage (xGF%), Corsi-for percentage (CF%), and high-danger chance share. They have also given up the most shot attempts in the league. As for shots on goal, Anaheim has yielded at least 30 in every game this season except for Oct. 8 against the lowly, rebuilding Detroit Red Wings. They have allowed at least 40 shots on goal in half their games, and 51 shots once. That 51-shot disaster on Oct. 13 in Dallas—which ended up a being a deceptively close 5-3 loss—featured a second period in which the Stars out-shot the Ducks 30-4. Yes, you read that correctly.
For the vast majority of their dozen games so far, the Ducks have left Gibson (and Ryan Miller when he's stepped in) out to dry, really not giving themselves much of a chance at all.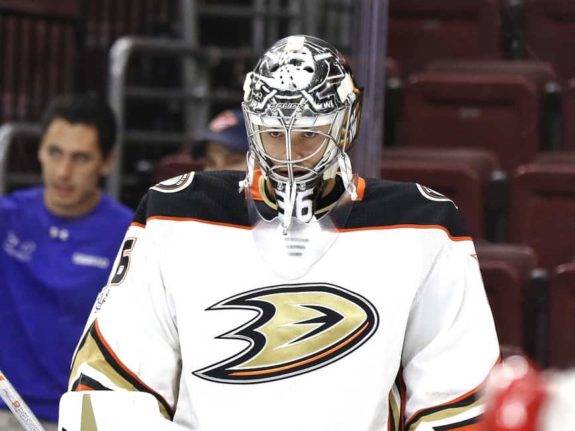 "The only reason we have five wins is because of [Gibson]," said defenseman Cam Fowler after another loss in Dallas on Oct. 25. "[He's] making the saves that he's supposed to make, and he's making the saves that he's not supposed to make."
"They're coming up with more pucks than we are," said Carlyle after that same game. "Our commitment to getting the puck back or winning that 1-on-1 battle has to go up."
Right now, that absence of commitment from the Ducks is not a good look, and it reflects very poorly on Carlyle, whose proverbial seat has got to be heating up.
Injuries Not Enough to Explain Ducks' Woes
It would be irresponsible to not mention the degree to which the injury bug has stricken down the Ducks once again this season. Corey Perry, Patrick Eaves, and Ondrej Kase are all still out of the lineup. Rookie Max Comtois, who has been a bright spot, has been sidelined with a lower-body injury.
A healthier club would certainly provide a better basis for overall judgment. Murray even acknowledged as much in the offseason when discussing Carlyle and the need to adapt.
"I know (Carlyle) definitely knows some things have to change," said Murray shortly after the Ducks' playoff elimination last season. "Hopefully I can give him a healthy hockey team to start the year to see if they will change." (from 'GM Bob Murray says Ducks have to get faster to compete', The OC Register, 04/22/2018.)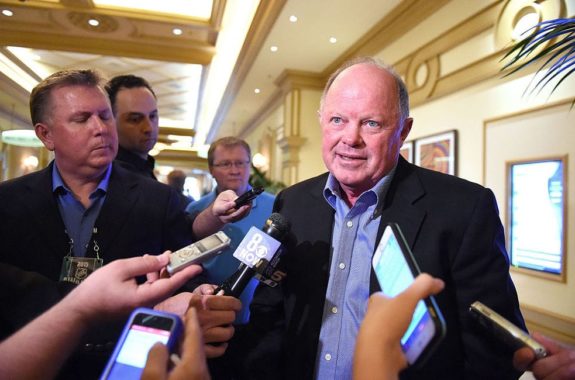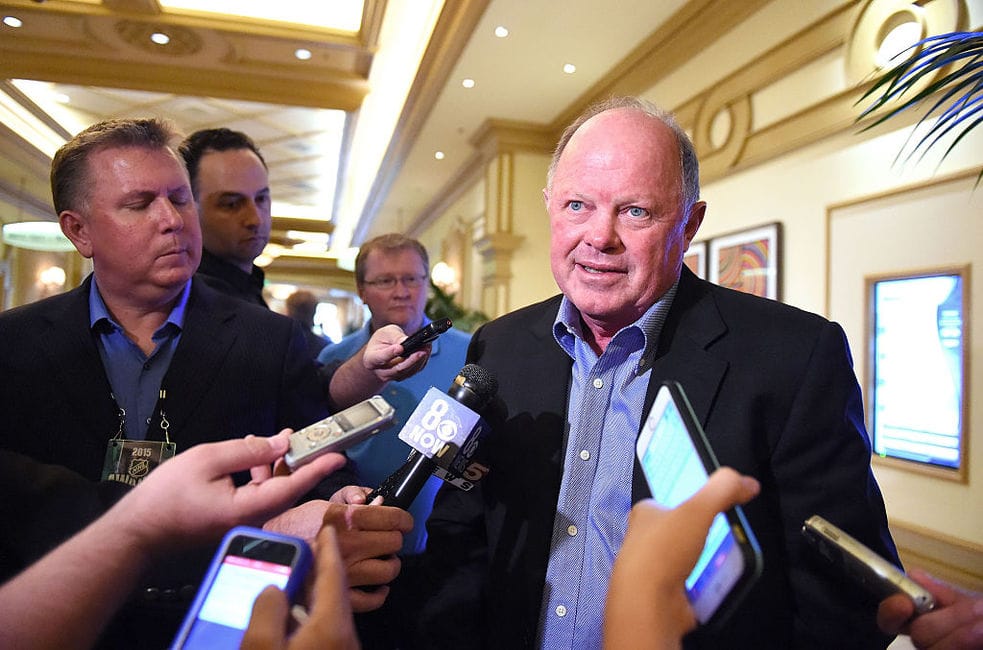 So it might not be fair to cut Carlyle loose just yet. Then again, the core of his defense has remained healthy, as Hampus Lindholm, Josh Manson, Cam Fowler, and Brandon Montour comprise what appears to be a very formidable top-four on paper. Shouldn't a strong blue line be able to limit chances and shots against if good coaching and an effective system are in place?
Anaheim seems to be wasting a talented blue line, as Carlyle has not properly utilized their talents. The Ducks' key injuries are up front, but a good defense should be able to keep things from unraveling the way they have. Murray will likely give Carlyle one more opportunity with a more healthy and complete lineup, but at the end of the day, Carlyle has not been able to stop the bleeding, and if he doesn't soon, he could be out of a job.
Tom has been with The Hockey Writers for almost four years. After previously covering the LA Kings and the New York Rangers, Tom now covers the Anaheim Ducks.
While in college at Clemson University, the 2016 college football national champions, Tom wrote game summaries and feature articles for the official team website of the Greenville Drive, a Class-A minor-league baseball team and affiliate of the Boston Red Sox. Tom is happy to be able to continue to fulfill his passions for sports and writing with THW.