Anaheim Ducks fans can be reasonably excused if they find themselves panicking just a little bit one week into the NHL's preseason. Forgive them if three straight losses—two to the San Jose Sharks—by a combined score of 17-5 in the club's first game action since April's embarrassingly lopsided sweep at the hands of none other than the Sharks has induced minor waves of PTSD.
In spite of all that, it's still way too early to be truly worried. After all, A) these games do not count, B) everyone has to shake off the natural rust from the offseason, and C) Anaheim has yet to ice its full lineup of regulars we should see once the actual season commences on Oct. 3 against—you guessed it—the Sharks.
Nevertheless, these poor exhibition showings might still be foreshadowing some growing pains that could rear their ugly heads in October and beyond as the team looks to make some stark adjustments. The hope is just that the Ducks will ultimately be better for them.
Ducks Adjusting to New System
Speed Paramount for Ducks
General manager Bob Murray did not mince words in the immediate aftermath of Anaheim's 2018 postseason debacle, explicitly highlighting the need for the Ducks to play a faster style. That's something that head coach Randy Carlyle and all of the club's players are trying to adjust to, and some pain points in that transition have so far been glaringly apparent. Still, the team appears committed from an organizational standpoint to revamp things, and it's still way too early for there not to be optimism with respect to what these initial struggles could ultimately blossom into.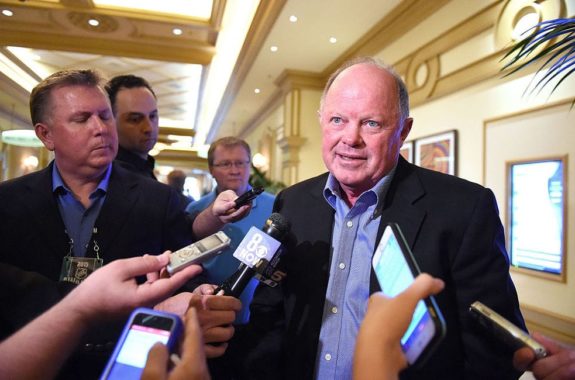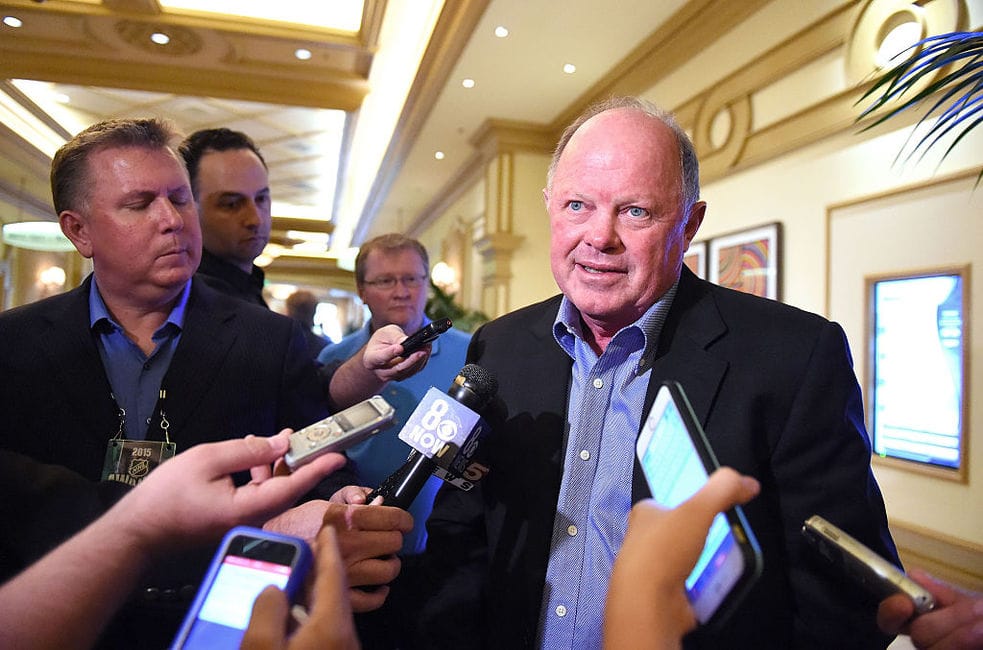 "Preseason is for trying to see if you can push the limits and get the new systems in," Ducks defenseman Hampus Lindholm said. (from 'Ducks system change still a work in progress as camp focus shifts to preseason games', The Athletic, Sept. 21, 2018.) "Push each other and really get to learn the new way we want to play. But we still can do a better job at it."
Ducks' Defensemen Should Have More Creative Freedom
Lindholm went into further detail about some of the tactics of the new system—particularly the ones that relate to his position on the back end.
"Get movement on the blue line," Lindholm said. "Be shifty on the blue line. Sometimes you can go for a little skate. Go through the middle and come up again. That's going to create so much space for our forwards. If we can keep doing stuff like that, I think we're going to be able to dress six (defensemen) that's going to be really good skating and puck-moving D-men as much as we can.
"We're going to take advantage of that as much as we can."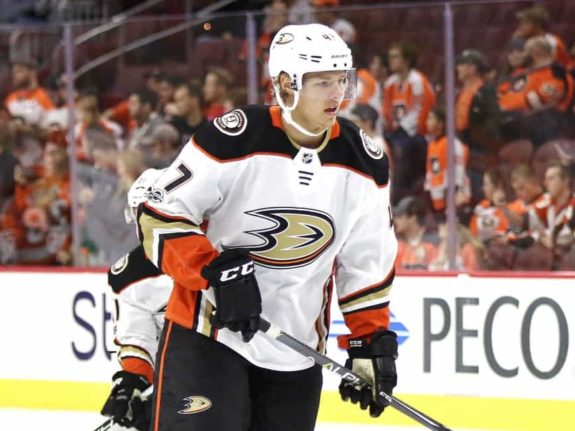 Giving defenders latitude for creativity and more puck carrying could provide the Ducks with a structure more conducive to keeping the puck for longer stretches of time. That's something that would be a welcome change, as the Ducks ranked 22nd in 5-on-5 Corsi-for last season and 21st in 5-on-5 scoring chance differential. John Gibson is a rising star at the goaltending position, but the Ducks would be better suited to not have to lean on him so heavily.
Of course, it has not been pretty through three preseason games, but better to work out the kinks now and perhaps early in the regular season if it means more effective play for the vast remainder of the campaign. With respect to Lindholm's comments about defensemen keeping the puck on their sticks a bit longer, Anaheim certainly has a top-four blue-line corps that can do that in Cam Fowler, Brandon Montour, Josh Manson, and Lindholm himself.
Ducks' Youth Will Have (Worthwhile) Growing Pains
Beyond just a stylistic adjustment, the veteran-laden Ducks need to do what they can to infuse more youth into their lineup. Promising youngsters like center Sam Steel and defenseman Jacob Larsson should each get a long look as training camp continues. The Ducks also need to be patient when their youngsters inevitably hit bumps in the road, because in the long run, their talent will likely outweigh their youth-driven errors.
Sam Steel had a 69.57 CF% with Perry and Rakell. Pretty good sign.

— Felix Sicard (@Felix_Sicard) September 21, 2018
Steel, in particular, seems to have a strong opportunity to make the roster at least at the start of the season with the status of center Ryan Kesler still not certain (although he now seems to have a brighter outlook). The 20-year-old is confident but nonetheless cognizant of the challenges that would come with a jump to the NHL level.
"It's definitely a different mindset coming into this year. I think my game has matured and it seems like it's closer and closer (to being NHL-ready)," said Steel prior to the start of training camp. "The NHL's a big, fast league and you have to create space out there."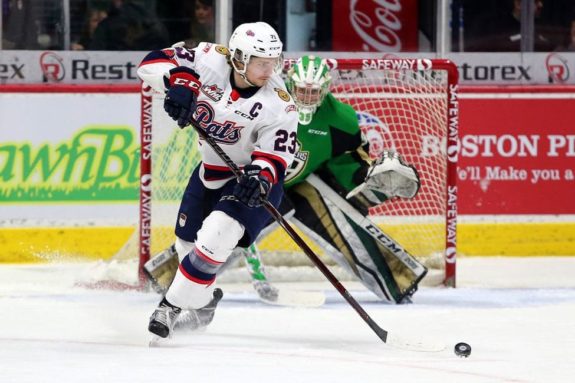 For Anaheim, the motif that will manifest itself in the early part of this season can be summed up in one word: adjustment. The Ducks will have to adjust to a new system and a few fresh new faces as this season marches on. Less experienced players like (potentially) Steel will simultaneously have to adjust to the NHL.
An ugly preseason showing to this point is at least understandable and not yet a cause for concern, but in a tough and improved Pacific Division, the Ducks could find themselves playing catch-up early on if they let this initial adjustment period drag on.
Tom has been with The Hockey Writers for almost four years. After previously covering the LA Kings and the New York Rangers, Tom now covers the Anaheim Ducks.
While in college at Clemson University, the 2016 college football national champions, Tom wrote game summaries and feature articles for the official team website of the Greenville Drive, a Class-A minor-league baseball team and affiliate of the Boston Red Sox. Tom is happy to be able to continue to fulfill his passions for sports and writing with THW.