As he sits on the verge of surpassing Patrick Roy's 289 wins for second on the Montreal Canadiens' all-time list for goaltenders, behind only Jacques Plante's 314, it's time to look back on Carey Price's origin story and how it distinguishes him from the man he'll soon overtake.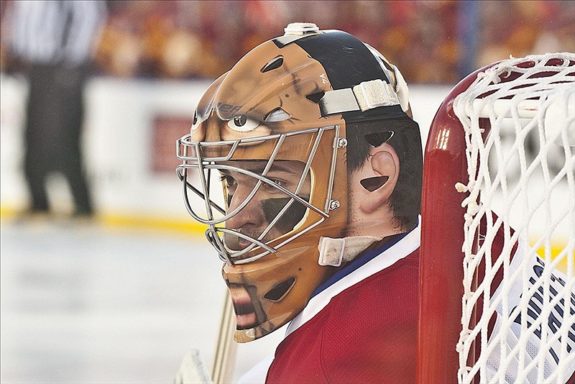 The debate over who is the better goalie has been bandied about for years now, but numbers aside, their demeanors may be the main differentiator. Everyone knows what happened when Roy was left in by Mario Tremblay for nine goals in December 1995; when Price was pulled by then-coach Michel Therrien for the first time in over two years in December 2016, he gave the coach a startlingly similar look. Whether that was a knowing nod to the past, Price had mimicked Roy's arms in the air as a sarcastic salute to the fans in the 2009 playoffs, or the genuine reaction of a competitor, the optics poked a Montreal sore spot. The end results, however, were vastly different.
Roy left town in a huff, taking the Canadiens' title aspirations with him, while Price returned to the bench soon after and started the next game.
From Corkscrew Creek to the Bell Centre
Price told fans to "relax, chill out," in response to some pearl-clutching over a mediocre preseason game in 2010. Just after the Canadiens had traded playoff star Jaroslav Halak to anoint him number one, Price showed that the sainte-flanelle doesn't weigh as heavily on his shoulder as some.
The key to Price's calm might be his upbringing. In Canadian terms, his hometown couldn't be further away, both geographically and spiritually, than Montreal. He was born in Vancouver but moved to Anahim Lake, a remote town in central British Columbia, when he was three years of age. He has Nuxalk and Southern Carrier (Dakelh) Indigenous heritage, and his mother, Lynda, was the chief of the Ulkatcho First Nation and the first woman elected to the Union of B.C. Indian Chiefs board of directors.
The goaltending gene came from his father, Jerry, an eighth-round pick of the Philadelphia Flyers in 1978 whose knees kept him from reaching the big leagues. There were no rinks in Anahim Lake so Jerry cleared a section of Corkscrew Creek that ran through their property to teach his son.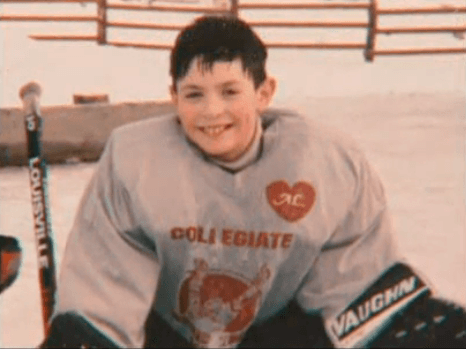 At the age of nine, Carey had outgrown the creek, but the closest team was in Williams Lake, 200 miles away. After making the eight-hour round trip one too many times, his father bought a small plane to cut down on the commute, which "was more a lawnmower with wings," according to Jerry, and they'd arrive home to a runway in Anahim Lake that had no lights.
When he got a bit older his dad let him take control of the plane. "I learned to fly at a young age so I got a little extra out of it," said Carey. "You've just got to keep it in a straight line and go over that mountain. The wind blows you every which way, but you just keep her steady." (from "Carey Price takes long route to glory," The Globe & Mail, 12/28/06)
The Improbable Is Not Impossible
Keeping it steady has been the key to his success on the world stage and in the maelstrom of Montreal. Price is a gold-medalist at the World Juniors, Olympics and World Cup, and in the 2014-15 season, his 44 wins broke a franchise record shared by Plante and Ken Dryden. It led the NHL, and he was first in goals against average (1.96), and save percentage (.933). He won the Hart Trophy, Vezina Trophy and Ted Lindsay Award – the first goalie to win all three – and shared the William Jennings Trophy with the Chicago Blackhawks' Corey Crawford.
During one of his many acceptance speeches, Price said: "I would really like to encourage First Nations youth to be leaders in their communities. Be proud of your heritage and don't be discouraged from the improbable. Chanalya – thank you."
Leader of the Breakfast Club
Price, who was given the Jean Béliveau Trophy, which recognizes a Canadiens player for his "outstanding charity work and community involvement" in 2014, still returns to British Columbia every offseason and continues to give back to his hometown through the Breakfast Club of Canada, as well as donating thousands of dollars in hockey equipment.
In August 2018 Price's parents loaned the B.C. Sports Hall of Fame some of his memorabilia for their new Indigenous Sport Gallery. On his plaque he's quoted: "I was given an opportunity and I took it. For First Nations' kids, all it takes is just an opportunity to get out and play a little bit. It doesn't matter where you are, if you're good enough and you work hard enough, somebody will find you. I think that's the biggest key to my story."
Mike Ryan has written seven sports books, including Hockey Now! and Hockey Hall of Fame: Unstoppable, and one about weather phenomenon. He is covering the Montreal Canadiens from behind enemy lines in Toronto.