162. Keep that number inside your head, you'll need it for later. For most of his NHL career, John Gibson has been one of the Anaheim Ducks' most prominent figures. A well-regarded goaltending prospect after being selected 39th overall in the 2011 NHL Draft, he burst onto the scene in 2014 with a shutout in his NHL debut against the Vancouver Canucks on Apr. 7 of that year. Gibson would finish out the 2013-14 season with a 3-0-0 record, a .954 save percentage (SV%) and 1.33 goals against average (GAA). He made his Stanley Cup Playoffs debut that postseason as well, starting four games (two wins, two losses) and shutting out the Los Angeles Kings in his first game.
Gibson split time between the NHL and the American Hockey League (AHL) the following season but was promoted to full-time backup goaltender duties during the 2015-16 season after beginning the season in the minors. He went 13-8-0 with a .920 SV% and 2.07 GAA and was a recipient of the William M. Jennings Trophy—along with starter Frederik Andersen—at the end of the season. He was already beginning to display the ability of a star netminder.
When Andersen was dealt to the Toronto Maple Leafs that summer, the Ducks' crease became Gibson's for good. The Pittsburgh native boasted a 25-16-9 record during the 2016-17 season with a .924 SV% and 2.22 GAA. His goals saved above average (GSAA) that season was 5.5.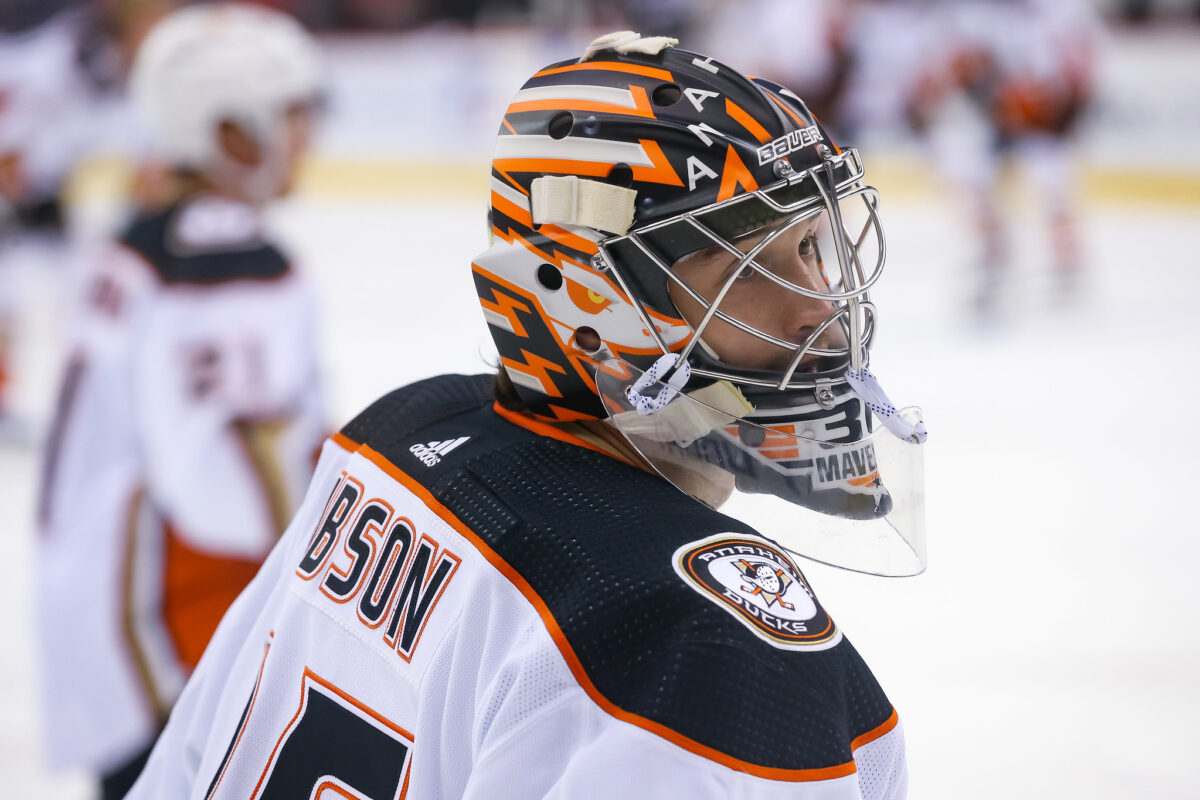 That season, the Ducks also came the closest to reaching the Stanley Cup Final since their Cup win during the 2006-07 season. If not for an injury blow to Gibson and a calamitous performance by backup Jonathan Bernier, they could have been facing off against Sidney Crosby and the Pittsburgh Penguins.
The 2017-18 season was arguably Gibson's best to date as he won 31 games and saved an astounding 25.3 goals above average. His .926 SV% that season is still the highest of his career in a full NHL campaign.
Related: Ducks' Lukáš Dostál is emerging as an NHL-Ready Goaltender
---
Latest News & Highlights
---
However, the Ducks ran out of gas right as the postseason hit and put on a putrid display against the San Jose Sharks. A Game 1 shutout loss and an 8-1 thrashing in Game 3 were two of the low points and while Gibson kept things close in Games 2 and 4, there was simply no offense being generated in front of him.
That was the last time Anaheim had a taste of the playoffs and while Gibson was solid once again in 2018-19, the signs of wear and tear were beginning to show.
Give Gibby a Rest
Workhorse goaltenders are starting to become less and less common in the modern era, with teams opting for a tandem or simply a timeshare when it comes to who starts in net. The Ducks have not had that approach since the days of the Andersen-Gibson duo, with the latter firmly entrenched as the starter and a myriad of backups coming through the Ducks' locker room over the last several seasons.
For Gibson, it's not just the amount of games but the number of shots that he faces regularly. Since 2017-18, he's been top-10 in shots against in every season aside from the COVID-shortened season in 2020-21. He's played in 285 games during that span.
Remember 162? That's the number of shots on goal that the Ducks have conceded since Dec. 28, when Gibson returned from injury. In his first game back from injury, he faced 51 shots and stopped 49 of them in a shootout win against the Vegas Golden Knights. Since then, he's allowed 10 goals on 111 shots. He's also started all four games since his return.
Gibson can't be faulted for wanting to play as much as he can. But the statistics show that his numbers begin to fall every season as the months get closer to spring. Some of that can be attributed to the heavy workload he carries every season.
Dostál is NHL-Ready
But he doesn't have to carry the brunt so much anymore. Anaheim has a young goaltender in Lukáš Dostál waiting in the wings down in San Diego. In fact, when Gibson and backup Anthony Stolarz both went down with injuries last month, Dostál became the incumbent starter and showed flashes of a young Gibson during his short stint with the big club.
Dostál secured his first NHL win in his debut last season against the Detroit Red Wings in a shootout, appearing in four games over the course of the 2021-22 season. He's appeared in seven NHL games this season (six starts) and registered a quality start—achieving at least the average save percentage (for the season) in a game—in five of those games with a 2-3-1 record.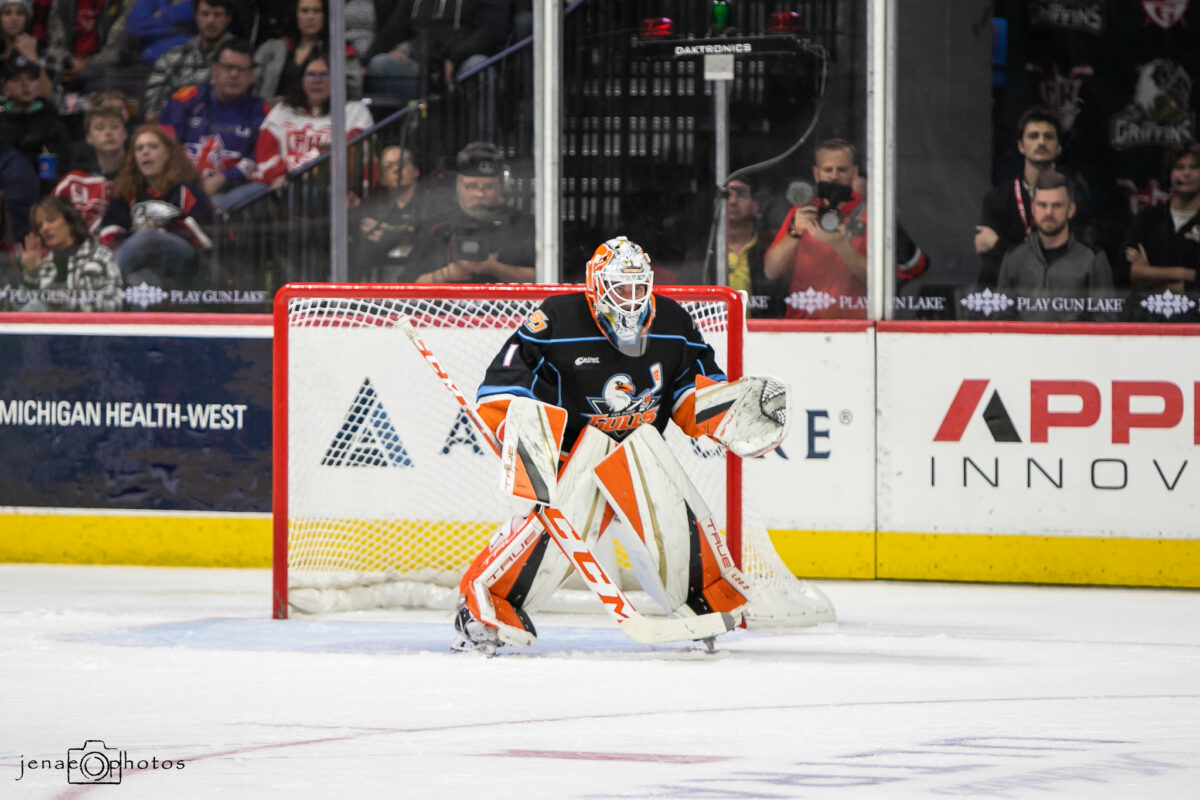 It's clear that the Czech goaltender is getting close to a point where time spent in the AHL is a detriment to his development. Based on his performance at the NHL level, he is ready to face stronger competition. The 162 shots against that Gibson saw in four games averages out to just a tad over 40 shots against per game. The 239 shots against that Dostál faced in six games is a total that comes out to just about the same average.
At 22, Dostál is the same age Gibson was when the latter made the jump to the NHL full-time. Stolarz is an unrestricted free agent at the end of this season and the probability that he gets dealt is much higher than that of Anaheim's current starter.
With the season's main focus more on development than a playoff berth, the insistence to give Gibson the lion's share of starts seems almost reckless. With Stolarz recently returned from injury as well, the next couple of months will be an opportunity to showcase him to playoff contenders in need of goaltending depth. A trade would also open up the backup spot for Dostál as well.
The Ducks have a chance to win any time Gibson is on his game, but it's become more and more infrequent in recent seasons. Perhaps giving him a bit more rest here and there could be beneficial for both parties.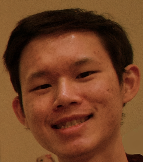 Derek Lee is a contributor for The Hockey Writers covering the Anaheim Ducks. Derek has spent nearly two decades immersed in the world of sports and has been writing about sports for five years. He graduated with a bachelor's degree in Sports Communication in May 2020 from UCCS in Colorado Springs, Colo., where he also spent two and a half years on staff with their on-campus student newspaper–both as a sports reporter and editor. In his free time, he enjoys playing FIFA, curating his Spotify playlists and attending concerts & sporting events