On Jan. 4, the New Jersey Devils flew out of Michigan winners of their season series versus the Detroit Red Wings for the first time since the 2019-20 campaign. In addition to earning a valuable two points, eight different forwards collected at least a point in the team's 5-1 victory.

It was also the first time in quite some time that the Devils saw goals scored by players other than Dougie Hamilton, Nico Hischier, and Jack Hughes.
Related: Devils' Bastian Will Be Bigger Loss Than Blackwood and Palat
---
Latest News & Highlights
---
Since Nathan Bastian's injury, the Devils' bottom six forwards have been exposed and the team's record has suffered because of it. Fans have seen the coaching staff tweak the lineup and rotate players like Tyce Thompson and Alexander Holtz in and out of it. To start their Jan. 4 game, head coach Lindy Ruff put Miles Wood, Jesper Boqvist, and Fabian Zetterlund together as the club's third line and Yegor Sharangovich, Michael McLeod, and Holtz as the fourth.
Secondary Scoring Prevails in Detroit
Eventually, Wood reunited with McLeod and Holtz, and the trio played a total of 4:33 five-on-five. In that duration, they combined for five points (two goals, three assists). McLeod, who skated in his 200th career NHL game, scored his first goal since Nov. 28, and Holtz earned the first multi-point night of his young career. 
After the game, McLeod met with the media and had nothing but praise for the 20-year-old Holtz. "He played great, and that was an awesome shot. I'm happy for him."

Wood had his own multi-point night earning assists on both his linemates' goals. It marked the fourth multi-point outing of his career and second of the 2022-23 season. When he addressed the media, he summed up the night by simply saying, "it was a good win by us."
Multiple Players Step Up in the Faceoff Circle
Ahead of the Devils' matchup versus the Red Wings, Hischier took a maintenance day. New Jersey's captain explained to team reporter Amanda Stein that during their last game, a shot block caught him in an "area not so well protected." Knowing this, the team heavily reduced the number of faceoffs he would take, which meant others would need to step up, and they did.
The coaching staff relied heavily on McLeod who took 21 faceoffs and finished with a win percentage of 52. For the Mississauga native it was business as usual.

"Same as usual, just a little more face-offs and more defensive zone starts," he said. "Everyone kind of played well defensively and we tried to minimize their chances and get on the offense.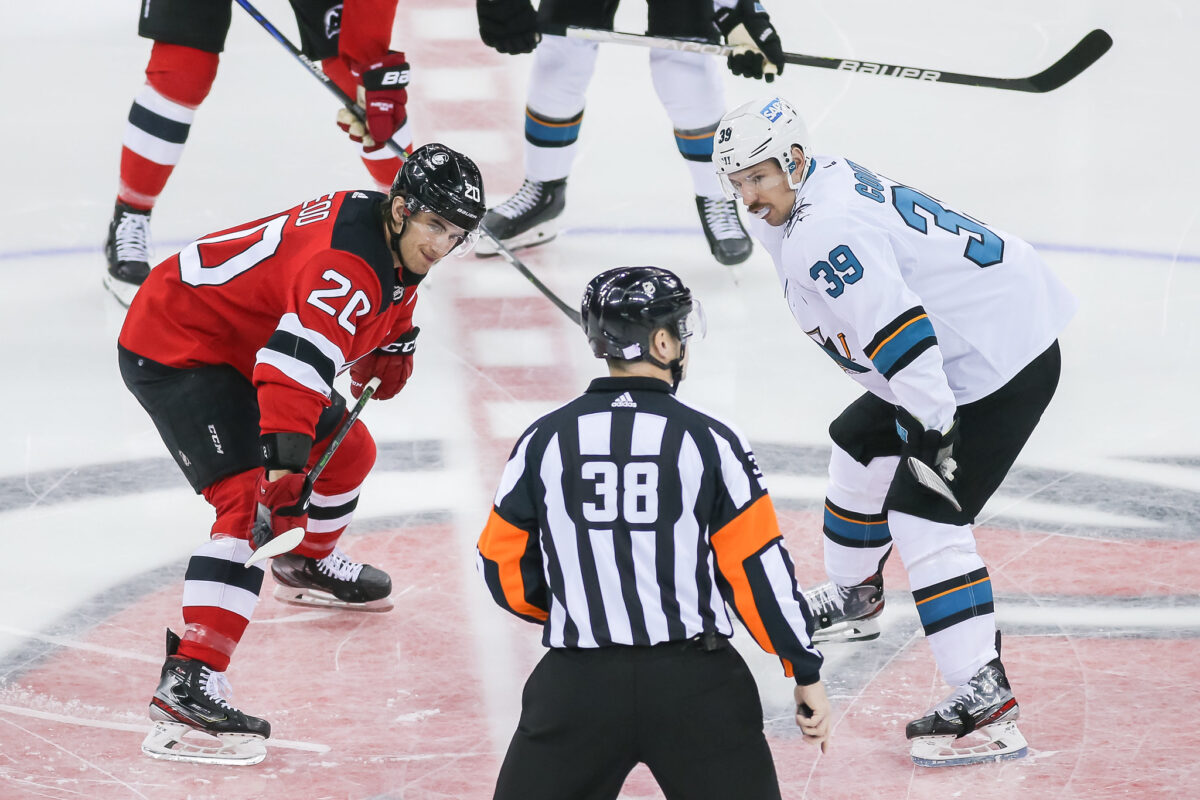 Boqvist is another depth player who, at times, has struggled but has found his rhythm over the past few games. Against the Red Wings, he took 15 faceoffs and finished with a win percentage of 40. Additionally, he saw time on the penalty kill, no doubt taking his captain's spot as Hischier saw no ice time shorthanded. It was an overall team effort that helped the Devils earn their first regulation victory of the 2023 calendar year.

"It's great to chip in and see the other guys chip in like that," said McLeod. "Everyone's working on their offense in practice so it's good to have a game like that."
The Devils will be back at it tonight when they host the St. Louis Blues at Prudential Center. Matt Loughlin will host the pre-game show at 6:30 PM and then it will be Bill Spaulding and Ken Daneyko of MSG Networks with the call as New Jersey looks to improve upon their 3-1-1 record against Central Division opponents.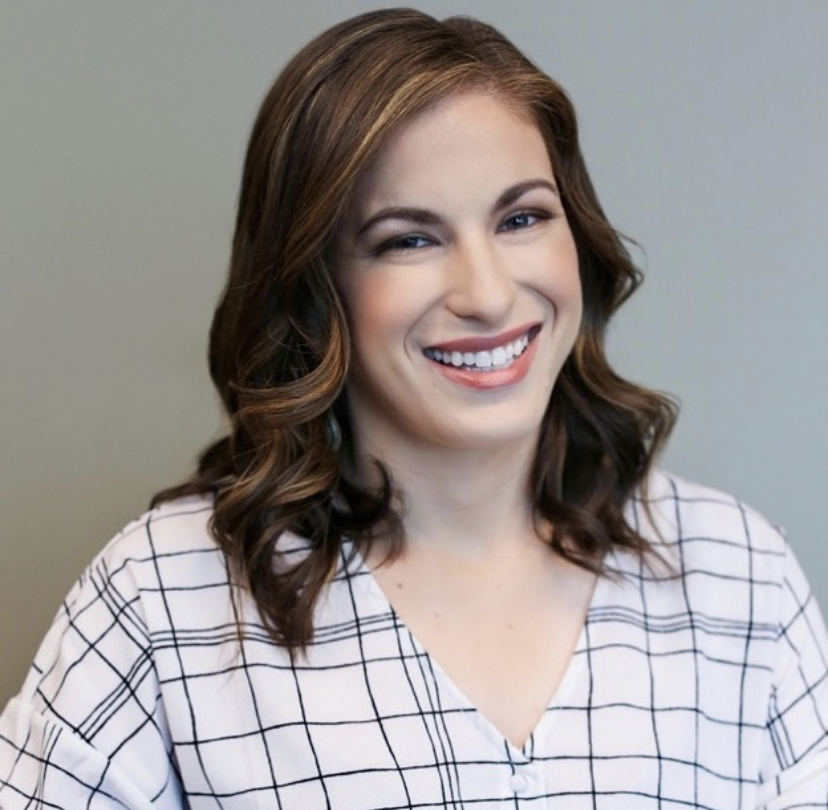 Kristy has been contributing to The Hockey Writers since March of 2021. She is thrilled to be putting her journalism degree to use and is a credentialed correspondent covering the New Jersey Devils. Kristy is also a member of the Professional Hockey Writers Association. You can follow her journey on Twitter @InStilettos_NHL and Instagram SkatingInStilettos.