During the month of September, we will profile New Faces in New Places from around the NHL. We now look at new Ducks' defenseman Andrej Sustr. After spending his entire career in Tampa Bay, he finds himself in Anaheim on a 1-year deal. How will he do out West and can he stay in the lineup?
Andrej Sustr
2017-18 Stats: 2-5-7 in 44 games with the Tampa Bay Lightning.
2018-19 Team: Anaheim Ducks.
How Acquired: Signed a 1-year deal worth $1.3 million on July 5, 2018.
Expected Place in Lineup: Likely spot on third defensive pair.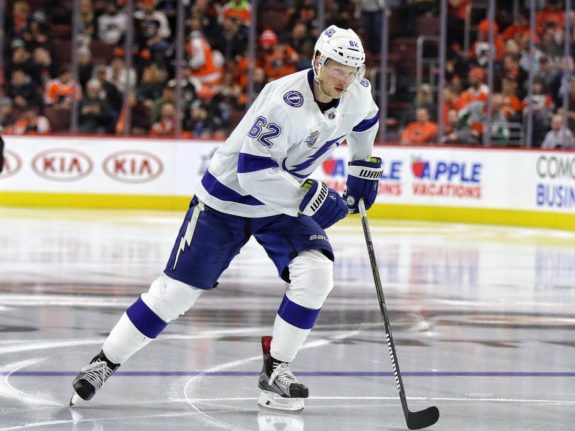 Mark's Take
Despite spending his entire career with the Lightning, you knew the end was near for defenseman Andrej Sustr. He only got into 44 games thanks to a reduced role and the rise of player like Mikhail Sergachev. Then factor in the cap situation and you have the recipe for a free agent to be. After just two goals and seven points, where would he go next?
The Anaheim Ducks believe they can win a Stanley Cup. With John Gibson in net, their top-four defensemen set in Cam Fowler, Hampus Lindholm, Brandon Montour and Josh Manson and their forward core mostly in tact, you can see why. Still, they lost veteran defensemen Francois Beauchemin and Kevin Bieksa. The fifth and sixth defensemen is open competition.
The Ducks saw Sustr was available and signed him to a low-risk one-year deal. With plenty of playoff experience on his resume, it perhaps helps solidify that third pair. It also brings in someone who can help their kids along. Can he stay in the lineup though? And will the kids Marcus Pettersson or Jacob Larsson force their way into the lineup? For a team looking to win a Cup from the loaded Western Conference, this is an important question to answer.
If this doesn't work out, look for the Ducks to use the trade deadline to bring someone in.
What Others Have Said
"Sustr is a towering right-shooting defenseman who offers the Ducks more depth on the blue line after the retirement of Francois Beauchemin and the presumed departure of unrestricted free agent Kevin Bieksa. While back-end depth is important, Sustr's presence on the roster—along with that of the stylistically similar Luke Schenn—only makes it more difficult for youngsters like Jacob Larsson to earn a regular lineup spot. For a team that needs to get younger and faster, Sustr's signing seems a bit odd and unnecessary." –Tom Dianora/The Hockey Writers
"But the third pairing is unsettled. Beauchemin was a regular in the lineup before he retired following last season, and Bieksa often played on that unit too. Fellow rookies Andy Welinski and Marcus Pettersson got long looks throughout the season, but with Sustr set to earn seven figures, he's likely to occupy a regular spot in the lineup." –Los Angeles Times
"Sustr, 27, saw a diminished role this past season and was inactive during Tampa Bay's postseason run to the Eastern Conference final. He averaged 12:50 in ice time per  game during the season, down from 17:35 the previous season. Sustr had 10 goals and 53 assists in five seasons with the Lightning." –tampabay.com
"Sustr has the ability to be a top four defenseman in the league. At 6'7", he has the long reach that allows him to deftly steal the puck and move it up ice quickly. The issue Anaheim Ducks fans will face is his propensity for turnovers in his own zone, many of which end up in the back of his teams net. In recent seasons, he's struggled at both ends of the ice. That, coupled with the recent acquisition of Ryan McDonagh and emergence of Mikhail Sergachev, led to him ultimately losing his chance in Tampa Bay. However, Given regular playing time he should get back to the form that was on full display throughout college and early in his NHL career." – Lauren Burg/The Hockey Writers
2018-19 Season Stats Prediction
Sustr will likely start on the third pair but playing time will depend on how he plays and if the kids are ready for a full-time spot. That said, he is a veteran presence with ample playoff experience on his resume.
2-6-8 and helps balance out the third pair.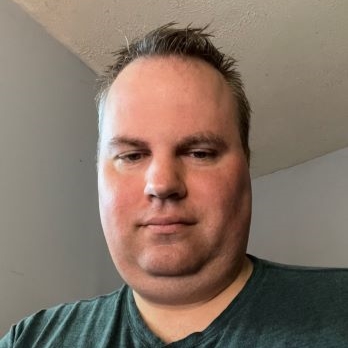 I am a fully credentialed writer who covers the Columbus Blue Jackets, Cleveland Monsters and Erie Otters as well as the Ontario Hockey League and NHL Draft. The 2022-23 season will mark nine seasons with the Hockey Writers. I am also the site's Credentials Manager. Please take note of the updated Twitter handle: @mark_scheig.