The fantasy Anaheim Ducks fans had leading up to the expansion draft was that Kevin Bieksa would waive his no-movement clause (NMC) in order for the Ducks to protect their young defencemen. But when news broke that the organization didn't even ask Bieksa to waive his NMC, many were left scratching their heads. Then it was reported that the Ducks made a deal with the Vegas Golden Knight to protect their deep roster of defencemen from the draft.
The fantasy was just that, a fantasy. Bieksa was never going to waive his NMC because why should he? He's comfortable with the Ducks and fits in well with the team, despite fans believing him to be old and slow. He has one year remaining on his contract before he becomes an unrestricted free agent. After which, the 35-year-old could either retire or sign with another team.
On a blue line that is filled with skaters under the age of 25, Bieksa provides veteran leadership. He's a defenseman who the Ducks probably would want to keep but didn't necessarily want to protect, hence the deal with Vegas. He provides physicality to a defensive core that mostly focuses on skating ability and puck-handling skills.
Except for Josh Manson.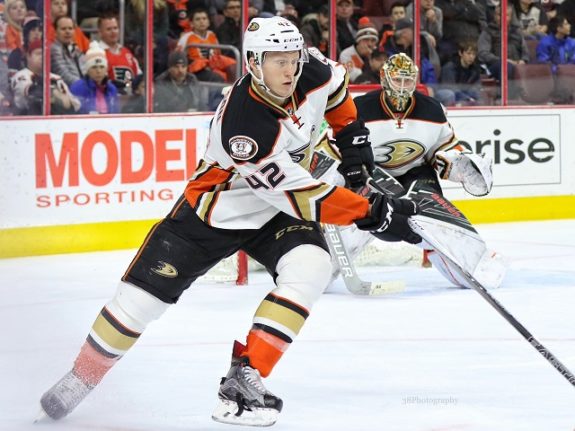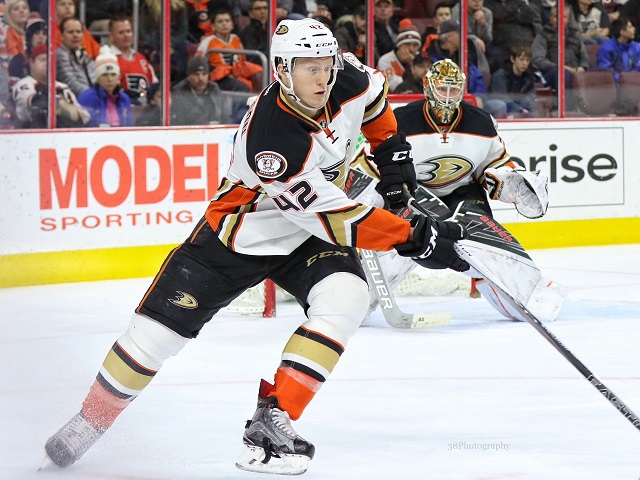 Mean Manson
After Bieksa's contract expires, the Ducks will have a new mean, physical defenseman to take his place. His name is Josh Manson. At 6 foot 3 inches and 216 pounds, he provides the same physicality that Bieksa does but is younger and has more potential to grow as a player. He's a player the Ducks are going to want to keep around. Even though Manson's contract also expires after next season, the difference is Manson will be a restricted free agent and the Ducks' organization will probably try to re-sign the 25-year-old. After all, he doesn't come at a high price.
His cost next season is $850,000, not because he isn't a talented defenseman (he is arguably one of the Ducks' best) but because physical hockey no longer holds the same value in the NHL. Both Cam Fowler and Sami Vatanen are better and faster skaters with that coveted offensive touch, and both are paid far more than Manson at $4 million and $4.875 million, respectively.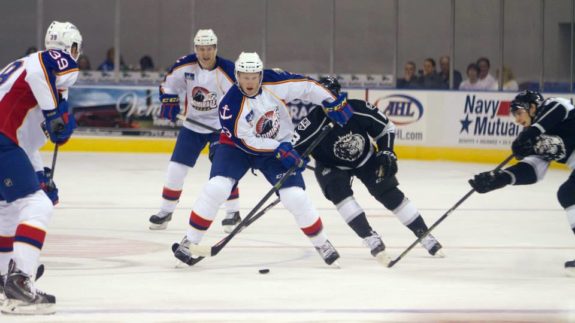 During the past season, Manson led all defensemen in hits with 227, ranked second behind left-winger Nick Ritchie. He even provided some offense, tallying five goals and 12 assists, ranked third and fourth among defensemen, respectively. In all three categories, he led Bieksa.
He's also a better skater than Bieksa and rarely loses a battle along the boards, the Ducks' go-to point against faster teams in order to slow them down. During this year's postseason, he had the second-best possession stats among defensemen after Hampus Lindholm, another d-man the Ducks are keen on protecting. Lindholm's Corsi percentage was 56.14, while Manson's was 54.31, leading to speculation that they should be paired together more often.
Manson was a steal when he was drafted. He was taken in the sixth round at 106th overall in 2011. He then spent three years preparing for professional hockey with Northeastern University. During his third and final year, he spent time with the Ducks' AHL affiliate, the Norfolk Admirals. He began playing for the Ducks full-time last season.
The Draft Dilemma
Since Bieksa will have to be protected along with forwards Corey Perry, Ryan Getzlaf and Ryan Kesler, the Ducks have two choices. Either they protect eight skaters, one goalie, meaning the above four players plus Rickard Rakell, who led the team in goals with 33 this past season, and three other defensemen. Most likely that will be Lindholm, Fowler, who the Ducks are attempting to reach an agreement with on a contract extension, and Manson. Shea Theodore and Brandon Montour are exempt, but this will leave Sami Vatanen exposed. However, trading him would free up more than $4 million of cap space, and at times Vatanen hasn't lived up to expectations.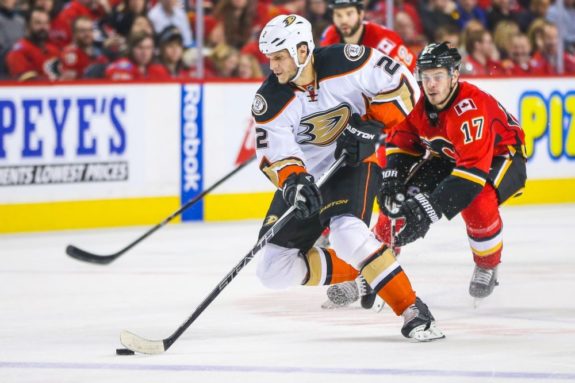 With Brandon Montour on the rise, Vatanen may no longer be needed. Montour plays a similar style to Vatanen, is already exempt and doesn't cost as much. There's already been trade talk surrounding Vatanen. The Ducks may need to deal him before the expansion draft on June 21.
The downside is, this route leaves Jakob Silfverberg and Andrew Cogliano, two members of the all-important shutdown line, exposed. The other route is that the Ducks protect seven forwards, three defensemen and a goalie. This will enable them to keep both wingers plus another forward but will expose a defenseman. Since it appears Bieksa is staying and Fowler is heading towards a contract extension, this could mean trouble for Manson.
The Ducks would be foolish to expose Manson, but they may not have a choice. It has been speculated that the trade with Vegas includes the Golden Knights not taking Manson, but instead taking picks or another player. On June 18, the teams' protected lists will be made public. Ducks' fans will just have to wait until then.