A few weeks ago I wrote on reasons why the Penguins will be thankful despite all of their health concerns. Well, since that article Kris Letang, Chris Kunitz, Patric Hornqvist, Robert Bortuzzo and Olli Maatta have been scratched due to various reasons (I take no blame). The Penguins responded to this by calling up Jayson Megna, Brian Dumoulin, Andrew Ebbett and trading for Rob Klinkhammer. While it is still early, these additions have yet to respond well to the challenge as they have put up a combined stat line of 0 goals, 2 assists, a +/- of -7 all on 14 shots and 29 hits. While we still need time to evaluate these players performance so far this season, I think that after two months of hockey it is safe to start the discussion on the most impactful Penguins off-season acquisition to this point. So, here are what I believe are the top five most impactful additions to the Pittsburgh Penguins, in terms of replacing previous players, but also meeting or exceeding expectations.
5. Christian Ehrhoff
Ehrhoff signed a 1-year deal for $4m on July 1, quickly filling the gap left by the departure of Matt Niskanen and Brooks Orpik. I liked Ehrhoff's play in Buffalo as he proved to be durable and led the Sabres in assists last season. I thought at the time that he might turn out to be the best move the Pens made this off-season. Maybe my expectations were higher because I saw the numbers he put up in Buffalo and thought surely they would improve on a better team. However, through the first two months this season Ehrhoff has produced the same point total as the first two months of last season, exactly the same: 2G, 7A for 9 points. On the positive side though, his durability is a major plus for an injury, and suspension, depleted Penguins defense. Ehrhoff's +/- is not only 19 points better than at this time last year, but also leads the Penguins.  Lastly his two goals are both game winning goals, the most recent coming this past Saturday to cap off the comeback versus the Senators.
Perspective: Par
Ehrhoff through the first two months of this season is relatively on par with where Orpik and Niskanen were last season after 27 games:
| | | | | |
| --- | --- | --- | --- | --- |
| | Goals | Assists | Points | +/- |
| Matt Niskanen ('13-'14) through 27 games | 1 | 10 | 11 | +12 |
| Brooks Orpik ('13-'14) through 27 games | 1 | 5 | 6 | +1 |
| Christian Ehrhoff ('14-'15) through 27 games | 2 | 7 | 9 | +13 |
His stats are also comparable to the numbers put up by the new duo in Washington this season, which with perspective I believe shows that while this was not the upgrade I expected it to be, he most certainly is not the downgrade that many Penguins fans claimed he would be.
4. Nick Spaling
Expectations were not overly high when Nick Spaling was acquired via trade from Nashville back in late June. Penguins GM Jim Rutherford said at time that Spaling may be able to play on the top six. Spaling started the season on the fourth line but jumped quickly to the third and into the top six on Nov. 14 versus Toronto, and he has not left it since. Spaling has made an impact nearly every time he is on the ice and while it took him five games to get his first points this season, he has since added three more goals and five assists. Spaling's aggressive play has proven pivotal to the Penguins early success and is epitomized in his assist to Malkin against the Rangers in November, which tied the game and allowed it to head to overtime.
Perspective: Exceeding Expectations
Compared to the early third and fourth liners from last season that left Pittsburgh (Chuck Kobesaw, Joe Vitale or even Tanner Glass) I think that Spaling is a surprising addition for the Penguins and the upside seems more promising than the downside, but he has still not quite proved enough to warrant a position in the top three.
| | | | | |
| --- | --- | --- | --- | --- |
| | Goals | Assists | Points | +/- |
| Kobesaw, Vitale and Glass combined all 2013-14 season | 7 | 22 | 29 | -8 |
| Nick Spaling (2014-15) | 4 | 6 | 10 | +4 |
3. Blake Comeau
If expectations were not high for Spaling, they were even lower for Blake Comeau. Few expected him to be a consistent top six player and he was touted for his "grit" and physical play more than his point production. Well, Comeau has brought both with him to Pittsburgh and has worked himself into the second line playing alongside Evgeni Malkin. Comeau has produced 8 goals and 8 assists so far this season, along with the Penguins first hat trick of the 2014-15 campaign versus Toronto on November 26. Comeau's ability to produce and shoot on the rush, along with the growing chemistry he is gaining with Malkin, might be enough to keep him in the top six for the majority of the season.
Perspective: Exceeding Expectations
While he was not brought in to replace Jussi Jokinen he is on pace to match Jussi's 2013-14 campaign. Also, as mentioned he is developing chemistry with Malkin, which is sorely needed for a guy who lost both his linemates this off-season. And for those you who look at the stats below and want to make the argument that they are inflated because of Comeau's hat trick, Jokinen had one too in the third game of last season. I believe that this relatively surprising output increases Comeau's impactfulness which is why he made the leap over Spaling.
| | | | | |
| --- | --- | --- | --- | --- |
| | Goals | Assists | Points | +/- |
| Jussi Jokinen (2013-14) through 27 games | 8 | 9 | 17 | -4 |
| Blake Comeau (2014-15) through 26 games | 8 | 8 | 16 | +5 |
2. Patric Hornqvist
To some this may be shocking, maybe not as shocking as number one, but there are significant reasons to lower his "impactfulness." Hornqvist has been a tremendous addition to the Penguins. He plays aggressive, provides a good forecheck and he loves to shoot, all great things. However, although the Penguins initially said that Hornqvist was not necessarily going to replace James Neal in the top six, it became apparent when the Penguins did not sign another top six forward that he would at least start the season there. Therefore the expectations for Hornqvist were probably higher than for any other off-season acquisition and he proved worthy of the challenge so far by producing 11 goals and 14 assists so far this season.
Perspective: Meeting / Exceeding Expectations
I believe that Hornqvist is meeting or even exceeding the expectations the Penguins had for him, but also that his presence does not effectively replace that of James Neal. Looking at the statistics below provide one indication of the slight difference between these two players. Also, two of Hornqvists goals this year are empty net goals and six of his assists came from the very lethal Penguins powerplay, two of which were during 5 on 3's. I believe that who he essentially replaced heightens the expectations for Hornqvist and that for him to be more "impactful" he unfortunately would have to far exceed those expectations, which has not quite done…yet.
| | | | | |
| --- | --- | --- | --- | --- |
| | Goals | Assists | Points | +/- |
| James Neal (first 25 games of 2013-14) | 16 | 19 | 35 | 8 |
| Patric Hornqvist (first 25 games of 2014-15) | 11 | 14 | 25 | 8 |
1. Steve Downie
This might, or might not, come as a surprise to some of you, but Steve Downie provides something that most Penguins fans have said that the team has lacked during their last two playoff runs: GRIT. Downie is physical, he is scrappy, he provides a good forecheck, his play in front of the net (both cleaning garbage and shielding the goalie) has been great, but he also fights, anyone, anytime. While he is not putting up Hornqvist numbers, he is a very consistent third liner who can effectively play on the first line and who has out produced even Nick Spaling with 4 goals, 8 assists, a +/- of 4 all with 83 penalty minutes!
Perspective: HIT SOME ONE
However, there is one major problem that has been a recent development that might alter this list by April and that is that Downie has only received four penalty minutes in the last eight games and six of those games were decided by one goal. The Penguins just play better when Steve Downie is let loose and is out there hitting and jawing at the other team. I understand that the Penguins are already a little short staffed right now, but Steve, for the good of your team, just go hit someone! And to epitomize the play of Steve Downie this season just watch the goal below. Let the debate begin.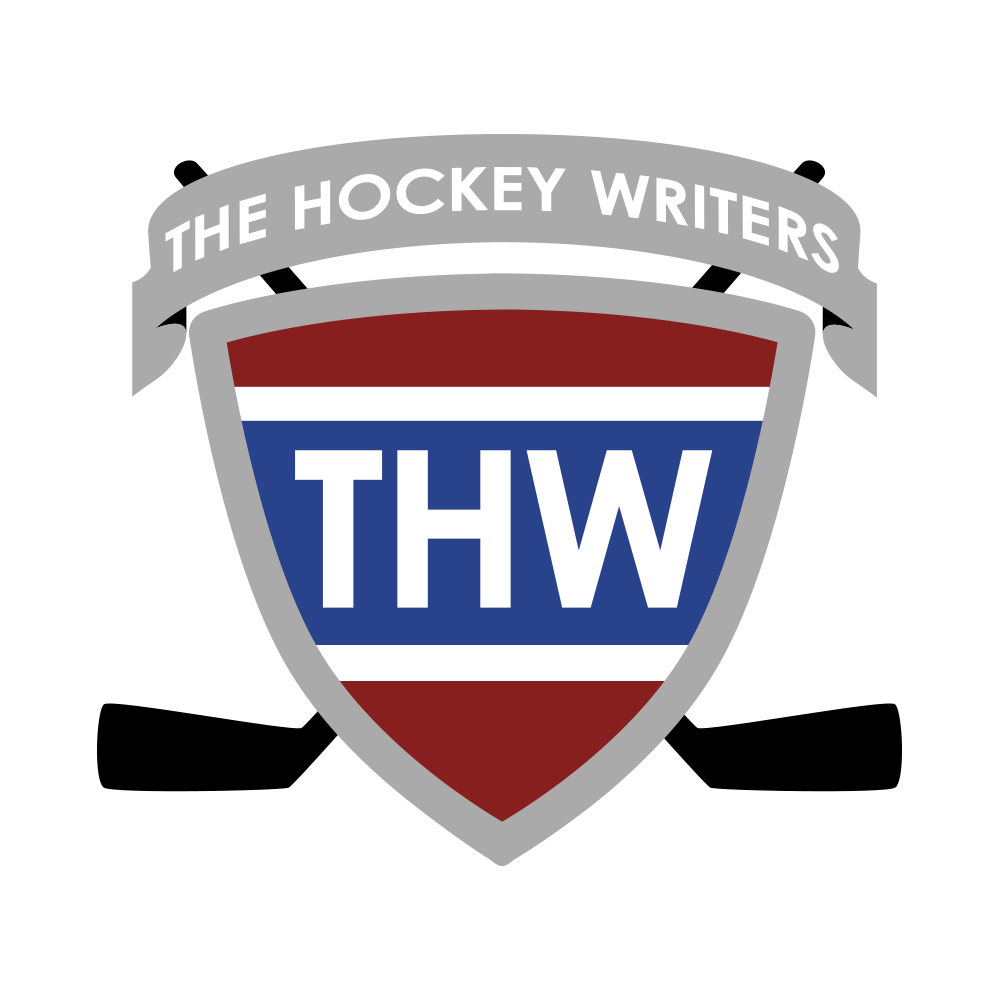 The Hockey Writers is:
1) A top-tier hockey media company delivering a top-notch, in-depth look at the NHL
2) A collective of some of the best hockey writers anywhere
3) A multimedia provider with daily podcasts and YouTube shows
4) Well-respected and widely-cited NHL prospect and draft resource