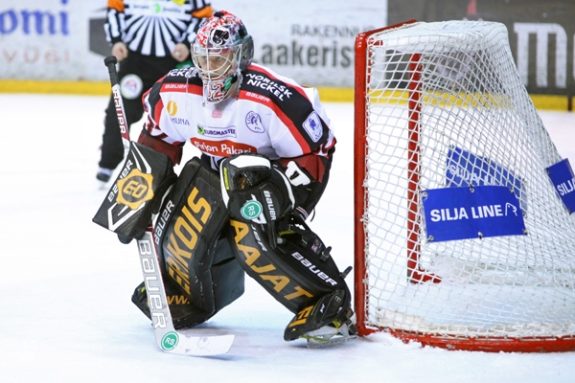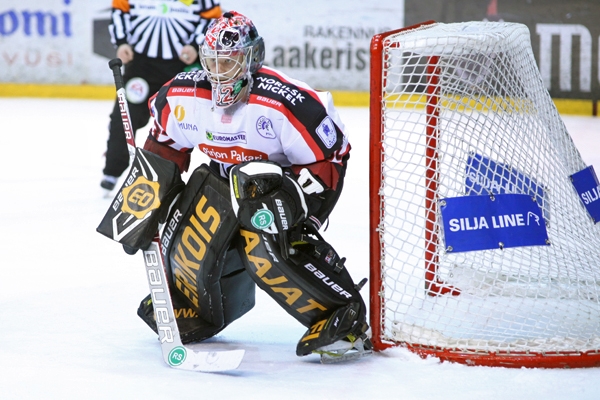 It's no secret that the Edmonton Oilers have a number of holes to fill going forward, and new GM Craig MacTavish will have a full to-do list to prioritize in the off-season.
One of those positions to address is goaltending.
Devan Dubnyk did not play poorly, but he also did not put up the numbers and consistent play expected of a No. 1 netminder in the NHL.
He did just turn 27 last week, and he has gotten better in each year he's played, so there is no reason to think he won't keep improving and become the goaltender the Oilers hoped he would be when they drafted him in the first round in 2004.
Dubnyk aside though, the position itself needs help. Current backup Nikolai Khabibulin is 40 years old and a UFA, and will not be back with the team.
Next on the depth chart is veteran Yann Danis, who is a strong AHL goaltender and good depth netminder but nothing more.
In the system, Olivier Roy and Tyler Bunz are the top prospects, but they are a couple years away, if ever, from making a significant impact.
Enter Antti Raanta.
Currently the top goaltender in the SM-Liiga (Finnish Elite League), he was named league MVP as well as the playoff MVP for Assat this season.
Not only that but he was very close to breaking a number of league records with his performance this season as well. He posted numbers of 21-10-11, 1.85 goals against average and  .943 save percentage with 5 shutouts.
He is currently playing for Finland in the World Hockey Championships and had a 36 save shutout performance in his first start against Slovakia there. It's also his first international experience representing his country.
He's just 23 years old and there have been reports indicating he may be interested in playing in North America next season.
He will have many suitors after him and will likely be able to have his choice of markets to play in.
Agent of Finnish goalie sensation Antti Raanta says more than five NHL teams are interested to sign 23 years old UFA goalie. #NHLfi

— Juha Hiitelä (@jhiitela) May 6, 2013
The Edmonton Oilers could certainly use goaltending help and Raanta may be an ideal choice.
There is no guarantee that Dubnyk will or will not be the goaltender of the future, nor is there one that Raanta's European success will translate to North America.
What it will do however, is give the Oilers more depth and provide the team with two talented goaltenders with upside, with the potential that one or both could emerge as a true No. 1. Either way it still gives them depth in case of injury and a viable second option.
Raanta has put up impressive numbers this season and there's nothing to suggest that he won't be successful if he makes the move to the NHL. There will no doubt be an adjustment period with the smaller ice surface and different style of play, but he's talented enough, and young enough, to not only adapt but improve.
Any time there is an undrafted free agent with no North American experience, there's risk involved with a signing. Although with the number of teams potentially vying for him a seemingly calculated one in this case. Some will still be wary as the track record for European free agent goaltenders is inconsistent to say the least.
Recent signees like Jonas Gustavsson, who was signed in 2009 by the Toronto Maple Leafs after a stellar season with Farjestads and a strong WHC tournament, or Henrik Karlsson, who the Calgary Flames signed in 2010 coming from a similarly strong Elitserien season, may be a reason to give teams pause. Both Swedish goaltenders have not lived up to their billing and have been, by and large, mediocre backups since making the move.
However there is always a chance at uncovering a hidden gem from the European ranks. Such is the case this year with the Anaheim Ducks who signed Viktor Fasth. All Fasth has done is gone 15-6-2 with a 2.18 goals against average and .921 save percentage and push Jonas Hiller for the number one spot in his first NHL season.
Teams will be hoping that Raanta will be in the latter category and after a season where he was the dominant goaltender in Finland, there's no reason to suggest he won't be a good signing by someone.
He's somewhat undersized at 6'0″ 180lbs, but is very athletic, solid positionally and battles hard every night.
The list of teams interested will no doubt grow depending on NHL playoff goaltending performances, and especially if Raanta has a good WHC in the meantime.
There will be many a NHL scout watching him very closely during the tournament, and Edmonton would be smart to throw their hat in the ring.
Antti Raanta Stats:

Follow Carl on twitter @maloney3383 for more articles
Carl covers the Edmonton Oilers for THW as well as providing additional prospect coverage. Follow him on twitter @carlTHW, connect on Facebook or contact at carl.maloney@hotmail.com for questions, comments or if you're interested in him writing for you.