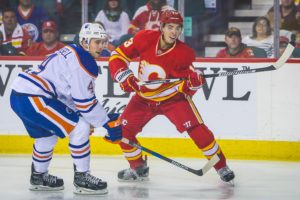 There has been a lot of talk lately about Kris Russell. Some of it centers around the fact that Russell has played well for the Edmonton Oilers and is logging more ice time in each game he plays this season. Most of it centers around the fact that there are whispers Edmonton may be looking to extend Russell to a longer-term contract. These whispers were first acknowledged during a Hockey Night in Canada Broadcast, where Scott Oake made the following comment:
"He's played so well here that resigning him would seem to be a priority, otherwise Russell becomes a free agent again this coming summer. There's also a chance Edmonton could lose him in Vegas expansion draft. But what the Oilers have going for him is Russell is an Alberta boy, a genuine cowboy from Caroline, who plays his best hockey in his home province…The expectation there is a deal to be made with Russel here."
This caught a bit of attention in Edmonton. Many asked if Russell was worth providing an extension. Others considered the comments a bit out of left field considering the Oilers will have the upcoming NHL Expansion Draft to deal with and signing another defenseman before that draft could cause issues for the team.
Whispers Have Gotten Louder
The whispers have turned into raised voices. In a media availability on Tuesday, Oilers-GM Peter Chiarelli made the following comments:
"I think Kris has been very good for us… He's that transitional type of D that [is] very effective on the breakout, which is something that we wanted to improve. It makes us a faster team when he's in the lineup. He battles; great stick, great defender, good leader in the room… At some point we'll sit down and talk about an extension."
Of course, the way Chiarelli included the phrase "at some point", leaves a lot of open possibilities. Could Chiarelli mean that the Oilers and Russell's camp will start talking soon? Could he mean that once the season is done, they'll have more serious talks? Could he mean that Edmonton will wait until they've dealt with the new Vegas team in whatever ways they need to, then look at putting pen to paper? Most are hoping, that if Russell is to be extended, it's that last of those three options.
Issue One: Being a Stanley Cup Contender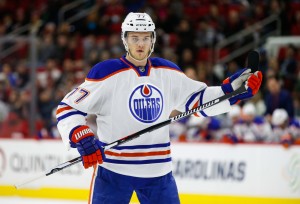 Are the Edmonton Oilers, with Russell as one of their top defenders a Stanley Cup contender? That's a tough question to answer, but if I had to guess, at this point, my answer would be no. Russell is — and has traditionally been — a depth defender. When he's playing in top-pairing minutes, he's produced less than his best totals. When positioned properly, he can be a strong asset to a team.
However, that team should have a much stronger top-end blue line pair if it intends to challenge for the Stanley Cup. Oscar Klefbom and Adam Larsson have been major improvements over last season, but they still struggle on any given night and may not be ready to be a top-pair come playoff time. If your backup option is Kris Russell, is your team truly good enough?
Edmonton could risk the opportunity to add a true number-one defenseman if their money is tied up in a top-four that includes Klefbom, Larsson, Russell and Andrej Sekera. This is a well-rounded top-four, but potentially not a championship top-four.
Issue Two: NHL Expansion Draft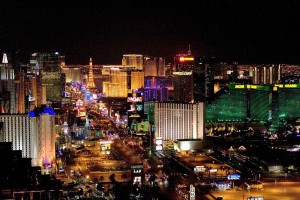 Outside of whether or not Russell is the Oilers best option, the complication with signing Russell stems mainly from the impact it has on the Oilers in relation to the NHL Expansion Draft. Currently, the Oilers are sitting relatively well with their potential list of protected players. Using the seven forwards, three defensemen and a goaltender option all teams have at their disposal, Edmonton stands to escape the draft relatively unharmed. Signing Russell prior to the draft could change all that.
A fourth defenseman that requires protection — and a signed Russell would definitely fall into this category — means Edmonton would likely have to move to the second draft protection option of eight players and a goaltender. This creates major concerns with leaving stronger forwards exposed to expansion.
There are some rules and details to the expansion draft that are still a bit sketchy, but for the most part, it seems pretty cut and dry. If you're a team that wants to protect four defensemen, you're going to lose a pretty good forward. Is Russell worth that risk? Signing him anytime before the expansion draft means the Oilers will likely find out.
Issue Three: Money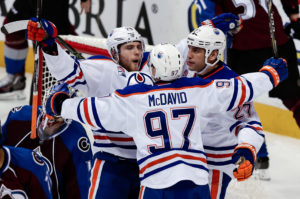 With any free agent or contract extension, there is always the issue of money. What is it going to cost the Oilers to keep Russell in town? It sounds like there is some good feelings going both ways. The Oilers clearly like what Russell has brought to the table and Russell has reasons to stick around. But, Russell may not be the kind of player that stays for a discount.
He waited until the bitter end of the summer to choose a team and in signing with the Oilers was paid a pretty decent amount on a one-year contract. He's at an age now where, unless he plans to continue signing one-year deals, is going to be looking at that final contract which sets him up for his career. His on-ice stats put him in a category very similar to his playing partner Andrej Sekera and Sekera is not a cost-effective contract.
Would the Oilers really want another player in and around the $4.5-$5.5 million mark, knowing that their top-four may not be good enough and they have players like Connor McDavid and Leon Draisaitl due hefty raises?
Signing Russell on the surface makes a lot of sense. He's played well, he's one of Edmonton's better defenders this season and it looks as though both sides want to work something out. In any other season, I might say go ahead. But, with the NHL Expansion Draft looming and Edmonton with some expensive contracts on the horizon, if the Oilers aren't careful with how they handle this, they'll be creeping extremely close to mismanaging their assets and could shoot themselves in the foot before they ever contend for that Stanley Cup they're so anxious to try and get back to.