With the Colorado Avalanche officially looking towards free agency, the team needs to analyze which contracts they'll want to take on again, and which they're going to ditch in favour of the future. There are a ton of decisions to be made, and the Avalanche will, inevitably, have to make some sacrifices in order to address some of the holes in the roster.
The biggest gap this season seemed to be a bonafide second-line center. In the absence of Nazem Kadri, who signed with the Calgary Flames in the offseason, combined with the story of the Avalanche's season in injuries, a second-line center became an obvious missing piece in the roster.
There are a ton of free agents on the market that could be a solid fit for the club's roster, playing a two-way game and possessing an ability to skate well and slide into other parts of the roster, depending on injuries. A particular focus should still be placed on the penalty kill, as the past two years have seen a struggle when they're in a man-down situation. All that considered, these are three players the Avalanche could target for the second center position this offseason.
Sean Monahan
Though he was injured for the Montreal Canadiens for a good portion of the year, Sean Monahan could be a valuable asset for the Avalanche as he could come into the roster at a very cheap price (an important factor considering Nathan MacKinnon's $12.6 million contract kicks in next season). He could replace someone like Darren Helm, who could very well retire this summer after an injury-plagued campaign, and slot into a depth spot on the roster.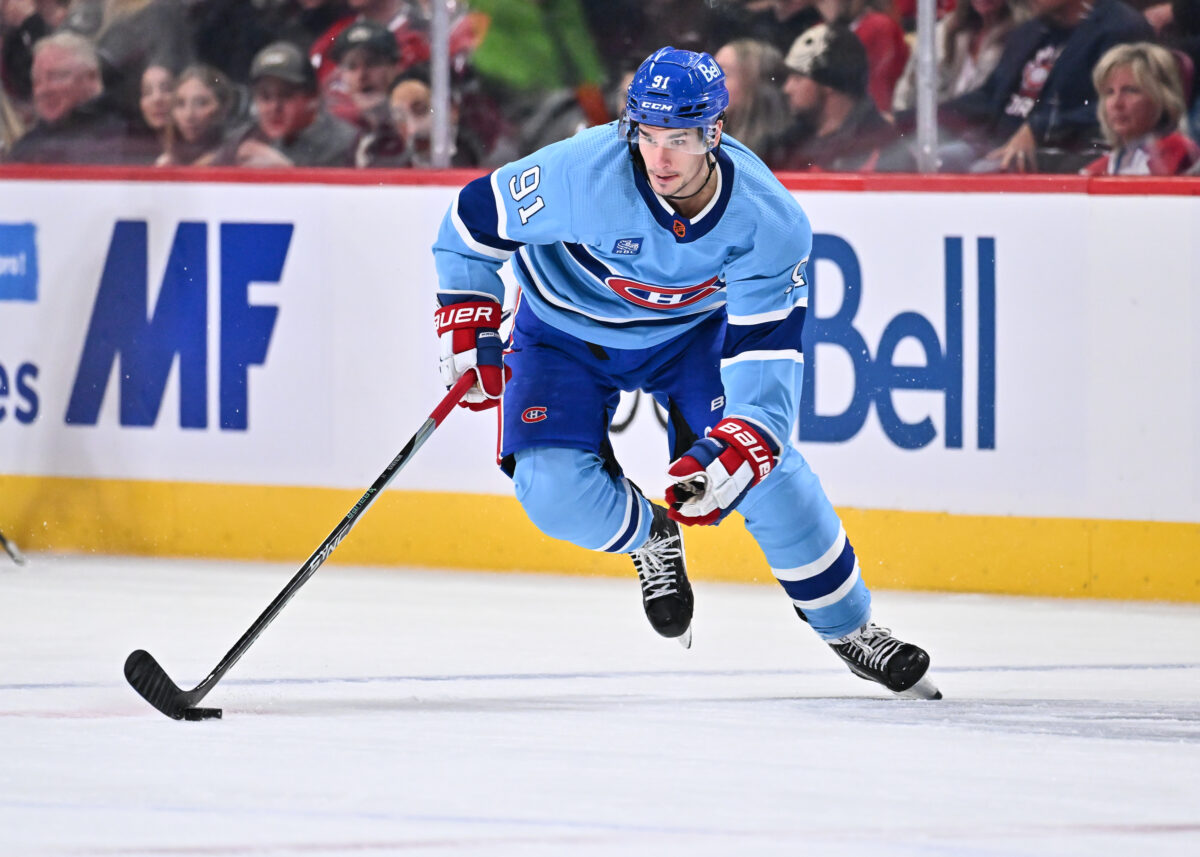 The 28-year-old forward will likely have to take a pay cut from his $6.375 million cap hit, which is something the Avalanche will need to negotiate in order to make it work. He's young enough to stick around for a long time, though he will likely follow the Evan Rodrigues path and sign a tryout-like contract, maybe a year or two, before the Avalanche fully commit to the forward. He plays a speedy game and has proven that he has flashy offensive skills, and could take on a bigger offensive role in the case of more injuries.
Ryan O'Reilly
The former Avalanche center went to Toronto at the trade deadline as a rental but could bring a surge to the penalty kill, which the Avalanche so desperately need. He'll come at a heftier price tag, but the club can make some moves – and see how things shake out in the offseason – and make it work, should they really want to. Of course, with questions surrounding Gabriel Landeskog's health, a need for Ryan O'Reilly's leadership becomes more dire, and his contract more doable.
Related: 3 Issues That Caused Avalanche's First Round Exit
---
Latest News & Highlights
---
If Erik Johnson retires, his $6 million salary can instantly go towards O'Reilly's, though they will still have to lose some pieces, like maybe making that Sam Girard trade rumor happen, to make it work. But, his price tag is worth it, as he could bring a veteran know-how to the penalty kill, which the Avalanche so desperately need. He plays a strong two-way game, is familiar with the Avalanche system, and brings a grit to the game that they need up front. His game is more refined than Kadri's, and his familiarity with a ton of the core players can only be an asset. And, as he's nearing the end of his career, he'd probably take a team-friendly contract or a shorter-term deal that could see him in an Avalanche jersey to close out his time in the NHL.
Tyson Jost
Sure, Tyson Jost has been dealt twice since he left the Avalanche ahead of the Stanley Cup victory, but familiarity with the system and most of the roster could be an appealing thing for the Avalanche to consider this offseason. And, no one has it quite like Jost.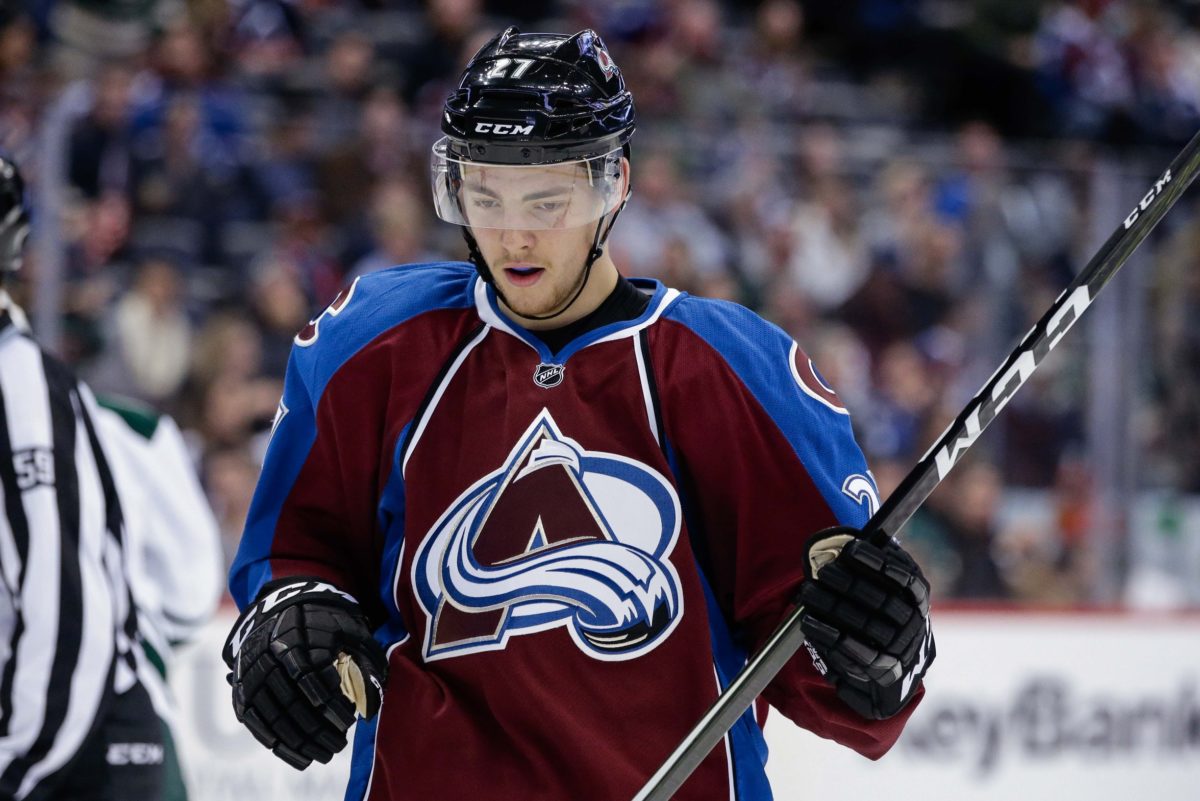 He was well-liked by the organization and by his teammates, and his game has improved significantly during his stints in both Minnesota and Buffalo. What's more, he comes at a very affordable price, as his cap hit last season was just $2.25 million. He could take a similar paycheck and slide into his former role, as a third or fourth-line center and agitator who plays on the penalty kill. And, at just 25 years old, he could really prove himself as a depth player in a second stint with the Avalanche.
Final Thoughts
Depending on the contracts of a few key pieces on the roster (Erik Johnson, J.T. Compher, Landeskog, and Rodrigues), the Avalanche have three solid choices that vary in terms of age, cap hit, and expectations, as well as the moves that will need to be made around each player in order to make them work.
With a ton of time to make each decision, and a lot on the line, we will only know what the Avalanche will do as the offseason progresses, though each player in Monahan, O'Reilly and Jost could bring something unique to the table.
---
---