The St. Louis Blues' 2022-23 season was a shocking disappointment for fans and management alike, leading to the team becoming sellers at the trade deadline and ultimately finishing in a draft lottery position outside the playoffs. So, who bears the blames for the team's failings? And who succeeded despite the team's struggles? That's what we'll look to identify in our 2022-23 Blues' Report Cards series.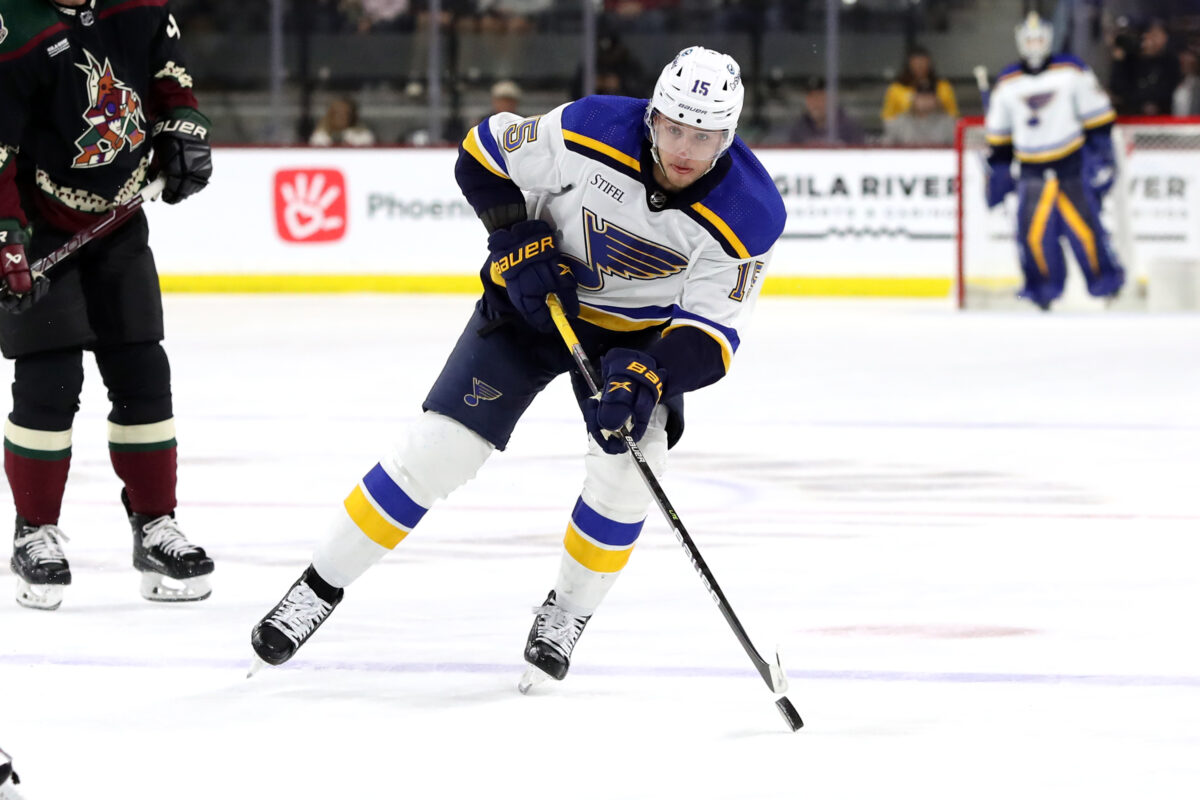 The Blues acquired Jakub Vrána from the Detroit Red Wings in their lone trade on deadline day. It was a much-needed change of scenery for him. The Red Wings retained 50 percent of his salary for the remainder of 2022-23 and the 2023-24 season. He will only count for $2.625 million of the salary cap for next season. The deal already looks terrific for general manager Doug Armstrong and the Blues.
What Went Right: Second Half Spark in St. Louis
Vrána is an extremely talented player. That was on full display in his 20 games with the Blues to finish the 2022-23 season. He scored 10 goals and four assists for 14 points after being traded to St. Louis. He was a big reason why the Blues won some games late in the season. One thing that stands out about him is his speed. It seems as if he has a breakaway chance in every game. The team wants to be faster and Vrána is the perfect player for that identity. There's a reason why Armstrong brought in Vrána and Kasperi Kapanen last season. They both have talent, speed and needed a change of scenery.
Related: Blues 2022-23 Report Cards: Kasperi Kapanen
---
Latest News & Highlights
---
Vrána also had a plus/minus of plus-2 in his 20 games. Despite the Blues' power play struggles, he scored four power-play goals with the Blues. He also scored two game-winning goals in the final 20 games of the season. Overall, I was impressed with his seamless transition after the trade. He will be great next season if he stays healthy.
What Went Wrong: Tenure in Detroit
It was a rough tenure in Detroit for Vrána. He was traded to the Red Wings in the Anthony Mantha trade. It's easy to forget that he had back-to-back 20-goal seasons with the Washington Capitals in 2018-19 and 2019-20.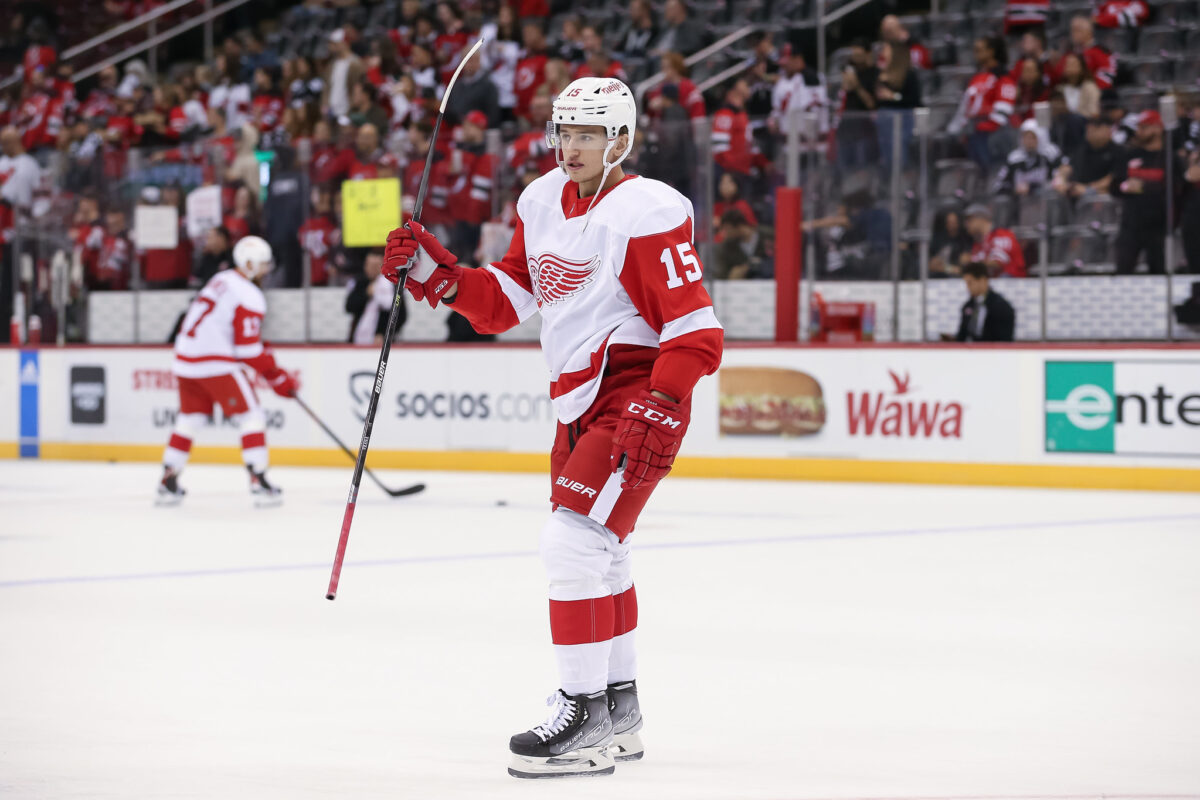 Vrána entered the NHL's Player Assistance Program in the early stages of the 2022-23 season. He was dealing with some issues off the ice and recovered from that to play five games for the Red Wings before being traded. It was a weird situation, but it was in the best interest of the Red Wings and him to move on. He had 22 goals in 42 games across three different seasons for the Red Wings. Production wasn't the issue. The Blues greatly benefitted from both sides moving on.
Key Stats
0.50 goals per game with the Blues
17.9 shooting percentage (ranked third on Blues)
Two game-winning goals
Final Grade: A-
Similar to Sammy Blais and Kapanen, it's hard to ask for much more from Vrána in the second half of the season in a new location. That trio gives the Blues hope with their forward group heading into the 2023-24 season. It would not surprise me to see Vrána tally his first 30-goal season in 2023-24.
What's Next for Vrána?
He's got one season left on his contract with the Blues. It would not be a surprise to see Vrána get an extension before he hits free agency after next season, but they should tread lightly. Armstrong must be careful with extensions from here on out given his history with them. Vrána figures to be a major fixture of the Blues' top-six next season.
---
---