With the trade deadline behind them, the St. Louis Blues begin a new chapter in franchise history. They traded three players that helped them win the Stanley Cup in 2019. There are now just six players left from that Cup-winning roster. That includes Sammy Blais, who was traded to the New York Rangers and back to the Blues between 2019 and now. It's a new era for the Blues.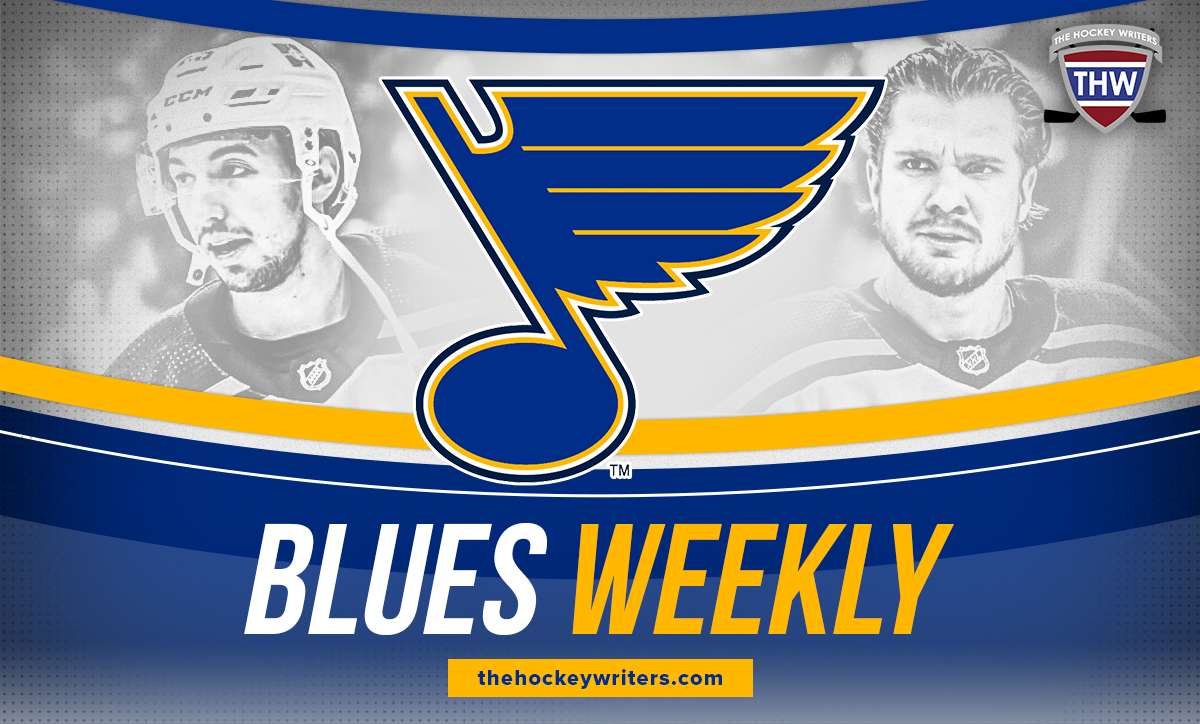 The Blues went 1-2-0 last week with a win over the San Jose Sharks. They are now 27-30-5 on the season for 59 points, that's eight points out of a playoff spot, not that it matters. It was nice to see Kasperi Kapanen get comfortable in the Blues' lineup. He scored two goals in the three games this week, although one was an empty netter. Surprisingly he scored a shorthanded goal against the Los Angeles Kings, the fifth of his career and first since 2019-20 when he was with the Toronto Maple Leafs. I think it's a safe bet that Kapanen will be more productive with Robert Thomas than he was with the Pittsburgh Penguins.
Related: Blues' Kapanen Waiver Claim Bolsters Forward Depth
---
Latest News & Highlights
---
The goal for the remainder of the Blues' 2022-23 season will be to find chemistry within the forward group. Every other issue will be addressed in the offseason. Their defensive unit is a lost cause after this season. There must be major tweaks in that area this summer. I believe that finding a different coach to run the defensive unit is the first step. The second is to trade at least one of their five defensemen making above $3 million. General manager Doug Armstrong made his job easier this summer with the moves he made at the trade deadline. Adding to the forward group for next season and stockpiling draft picks were smart moves.
Blues Trade for Jakub Vrana From Red Wings
The Blues only made one move on the day of the trade deadline. They sent minor leaguer Dylan McLaughlin and a 2025 seventh-round pick to the Detroit Red Wings for forward Jakub Vrana. The Red Wings retained 50 percent of his $5.25 million salary cap hit that goes into next season. This is a low-risk move for the Blues. There's great value in a deal like this. Armstrong seemed excited about acquiring Vrana in a post-deadline interview, saying, "When you look at his skill and talent-wise, he's a Top-6 player, Top-9 player at worst all day long. Now we just have to give him that opportunity to show that."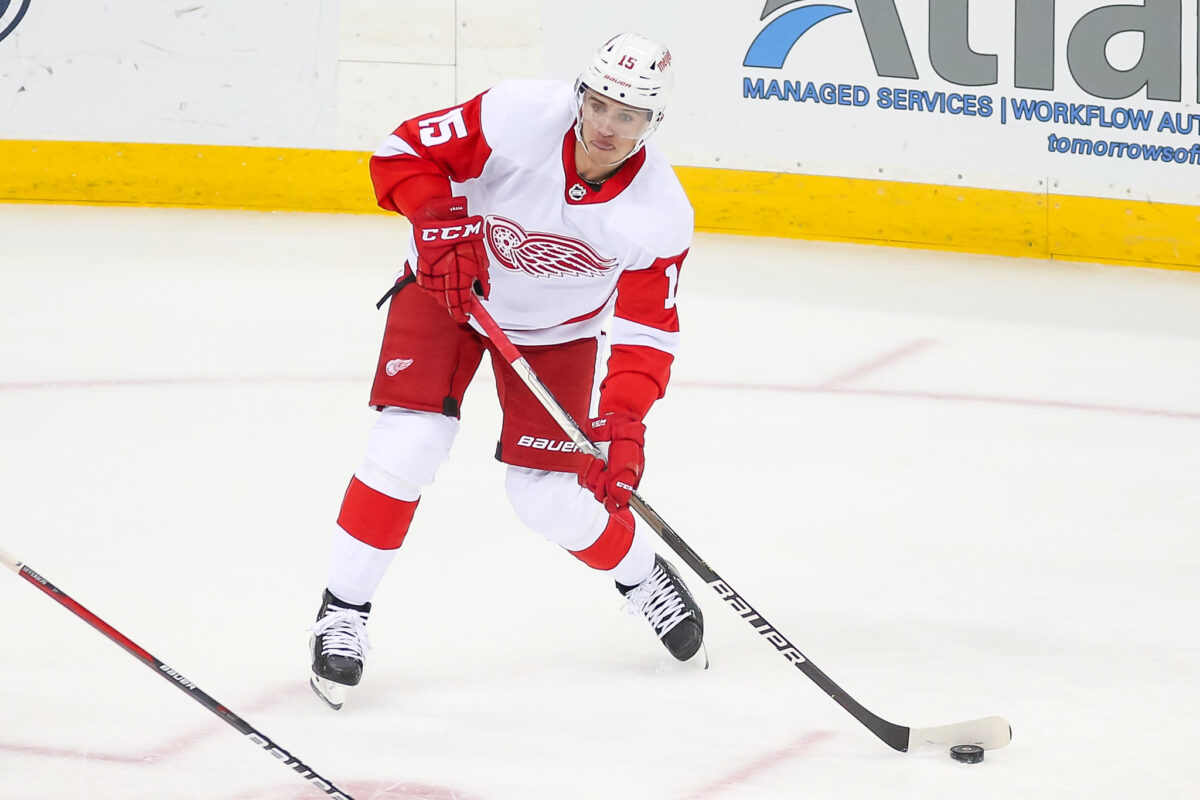 Vrana returned from his absence and played three games for the Red Wings before the trade. He was receiving care in the player assistance program prior to returning on Feb. 21. He has two points in five games this season with both of them coming in the two games before his absence. He was waived in January and played 17 games in the American Hockey League before returning to the NHL. It was a rollercoaster three seasons for Vrana in Detroit and both sides needed to part ways. As Armstrong said, the Blues can give him a fresh start.
The Blues added Vrana and Kapanen for a reason. They needed forwards to help fill out the lineup next season and both have the potential to regain their form with the Blues. Opportunities to play in the top six should benefit both players. There's no doubt that Vrana will be a big piece for the rest of this season and next. The Blues now have eight of their top nine forwards under contract for next season, assuming that Jake Neighbours is the eighth. They'll need to find a third-line center either in free agency or the trade market this summer.
Blues Sign Sammy Blais to One Year Extension
The Blues have a plethora of fourth-line forwards in their organization right now. Blais is one of their best ones. Since returning to the team in the Vladimir Tarasenko trade, he has three points in 11 games. He's at 0.27 points per game with the Blues this season after posting 0.17 with the Rangers in 54 games. The Blues rewarded him with a one-year extension for next season that carries a $1 million cap hit. He will be a part of their fourth line next season, and head coach Craig Berube loves the way that he plays.
Looking at Possible Options for the Blues in 2023 Draft
The Blues haven't had a top-10 draft pick since the 2008 Draft. With that selection, they took defenseman Alex Pietrangelo. They hit a home run with that pick. He played 758 games with the Blues and became the first captain in franchise history to win the Cup. The 2023 Draft presents a unique opportunity, as it's loaded with talent in the first three rounds. The top five players in this draft could have been first-overall picks in previous years. The Blues picked a good draft year to be non-competitive.
This is uncharted territory for Armstrong, and he said as much, "In my career as a manager, I've never had a Top-10 pick. It's interesting to have – not something you want to have a lot of. But we are there this year and we have to really do our work to make sure we get good players. What excites me is the success we've had in the Draft over the last number of years, so the faith I have in our staff is off the charts." There's no doubt that the Blues are going to make a selection with their own pick. They have two other first-round picks, each acquired in the Tarasenko and Ryan O'Reilly trades. Those picks could be involved in trades on draft day.
The Blues should have plenty of great options with their pick if it lands in the top 10. The Hockey Writers' Logan Horn did his first mock draft on Feb. 6. This one had the Blues getting lucky in the draft lottery and landing the second-overall pick. However, they're likely to have the ninth or 10th overall pick. A popular option for them is center Dalibor Dvorsky out of Allsvensken. Horn had Dvorsky going to the Montreal Canadiens at pick 12. He said this of Dvorsky, "He will need to work on his footspeed if he wants to be a no-doubt top-six center in the NHL, but his shot, skill, and physical presence will likely make him a formidable player regardless of skating development."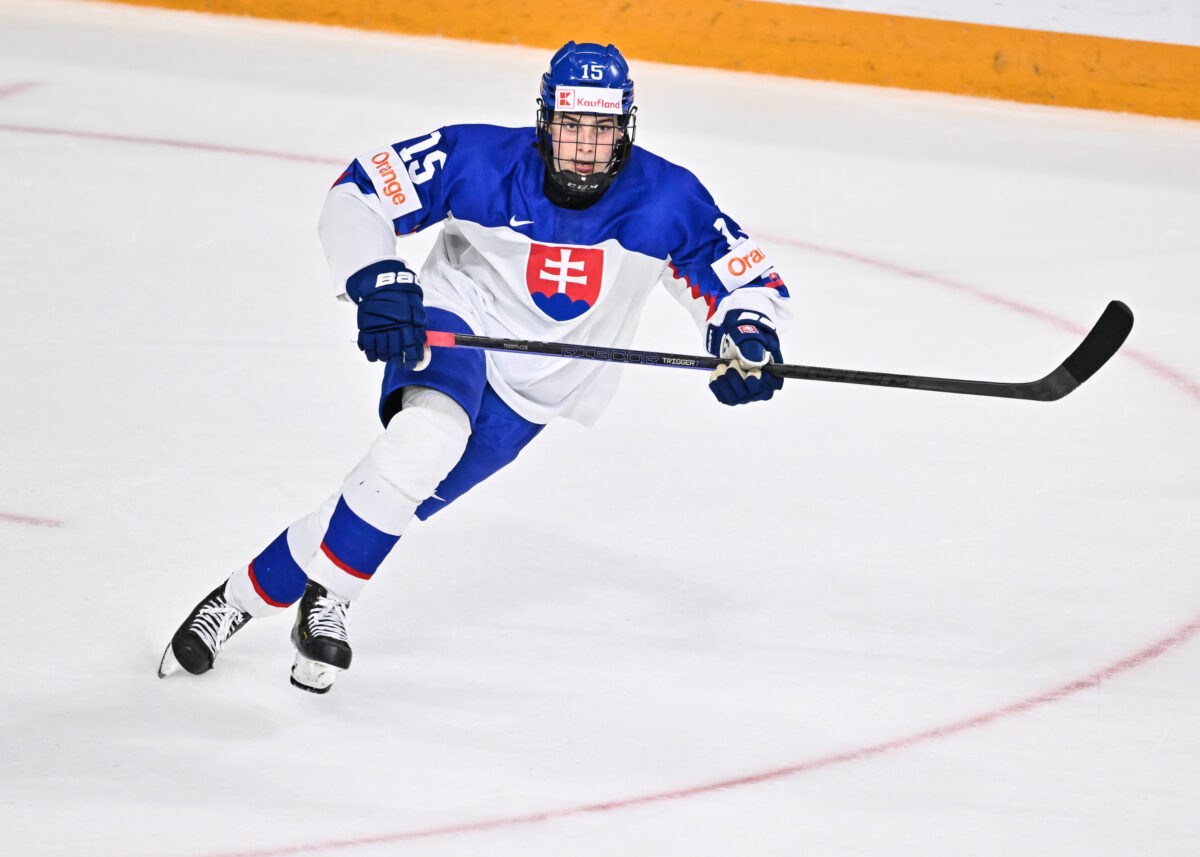 While I'm usually an advocate for the best player available strategy, the Blues should try and land a high-level defenseman in this draft. They've taken forwards in the first round for eight straight under Armstrong, dating back to the 2014 Draft. The most realistic possibility for them to select a top-10 defenseman is Axel Sandin Pellikka or David Reinbacher. Horn had Reinbacher going to the Vancouver Canucks at 13 and Sandin Pellikka to the Buffalo Sabres at 14. They're both right-handed defensemen, which is a huge bonus.
Sandin Pellikka is more of an offensive defenseman with dynamic skill, while Reinbacher is a good all-around defender. Horn spoke highly of Reibacher's defensive game, saying, "He is a remarkably good defender for a teenager playing against grown men, and his size, skating, and ability to shut down plays with his stick makes it hard to tell he's so much younger than his competition. I see Reinbacher as a sturdy two-way defender (with a defensive tilt) who could jump into the AHL next year and be successful right away, much like David Jiricek but with a lower offensive ceiling." I'd prefer Reinbacher between the two, but he could be viewed as a reach in the top 10. A lot of 2023 Draft rankings will change with it being three months away. The Blues are set up to do well regardless of where their first pick ends up.
Blues' Week Ahead
Tuesday: at Arizona Coyotes (21-32-10, 52 points), 8 PM
Thursday: vs. San Jose Sharks (18-33-12, 48 points), 7 PM
Saturday: at Columbus Blue Jackets (20-37-6, 46 points), 6 PM
Sunday: vs. Vegas Golden Knights (38-19-6, 82 points), 6 PM
The Blues will face off against three teams in the mix for future first-overall pick Connor Bedard this week. Vrana will make his Blues debut against the Coyotes on Tuesday night. They cap the week off with the return of Ivan Barbashev to St. Louis with the Golden Knights. I'm sure there will be a tribute video of some kind for him. He was a big contributor to the Cup run in 2019 and deserves to be acknowledged. It'll be nice to see him back in town.