The Calgary Flames certainly did not have as busy of a trade deadline this year as other teams in the NHL, as they only made two moves. The first was done with the Arizona Coyotes and saw Calgary adding defenseman Troy Stecher while subtracting Connor Mackey in addition to swapping Nick and Brett Ritchie for each other, the first brother-for-brother transaction in NHL history. The other came in the afternoon of March 3 and was announced to be the Flames shipping out American Hockey League (AHL) forward Radim Zohorna to the Toronto Maple Leafs for forward Dryden Hunt.
Related: Radim Zohorna: Calgary's Newest Flame
---
Latest News & Highlights
---
Apart from the aforementioned swap, general manager Brad Treliving seemingly decided to double down on the group he has right now despite their 27-23-13 record after 63 games played. While on paper this trade may not seem like much, the deal still impacts the franchise, albeit more minimal than trading Matthew Tkachuk for Jonathan Huberdeau and MacKenzie Weegar. Let's take a look at the two different ways that this move affects the Flames.
Trading Away Zohorna
Short but sweet would perhaps be the most accurate description of Radim Zohorna's time in Cowtown. A native of Czechia, the undrafted 26-year-old stands at 6-foot-6 and weighs 220 pounds. The hulking forward was originally claimed off of waivers from the Pittsburgh Penguins back in October 2022 and suited up with the Flames eight times this season. He was held without a point and posted a minus-2 rating, generating just three shots on goal. In 33 career games split between the Penguins and Flames, he has contributed four goals and ten total points.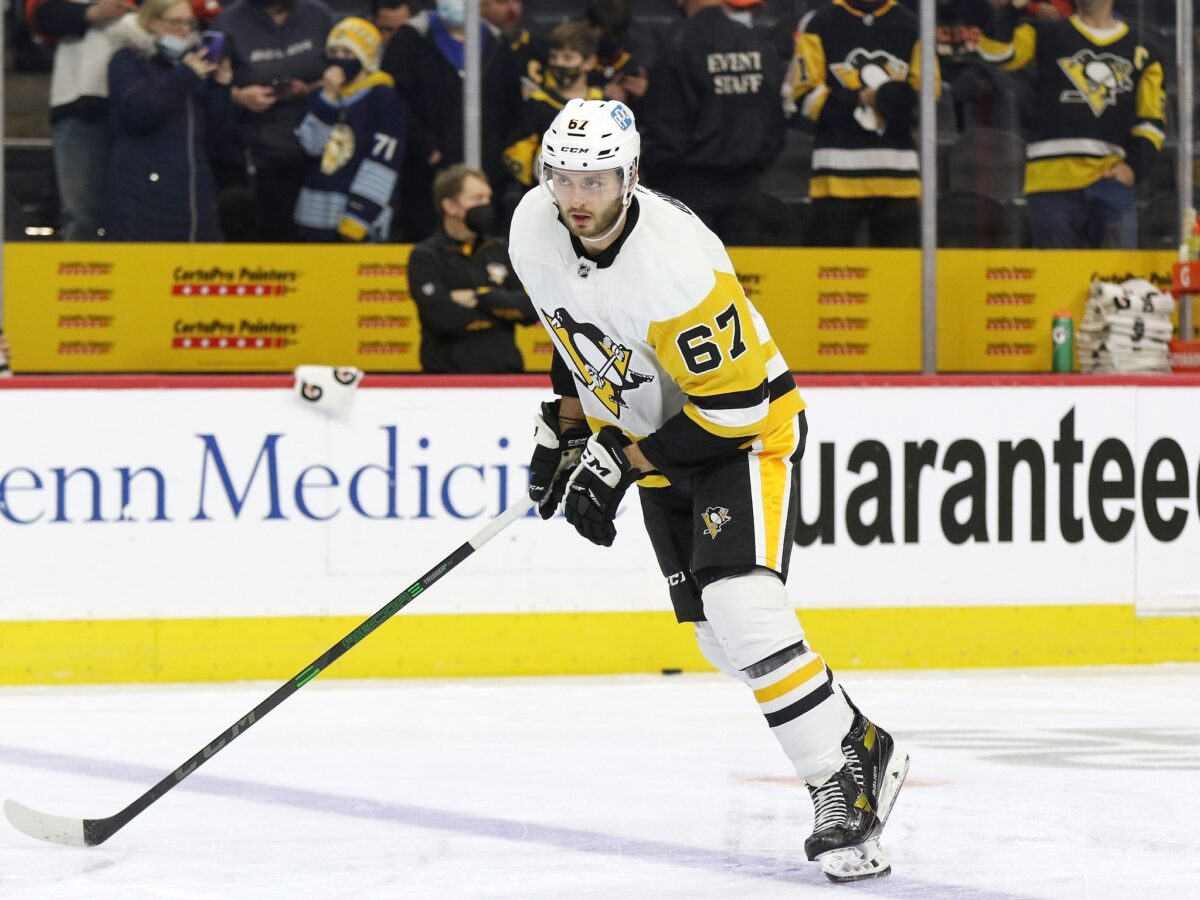 Zohorna has done most of his professional damage back home in the Czech Extraliga as well as in the AHL. This year with the Calgary Wranglers, his totals were a much more impressive ten goals and 29 points in 40 games. The centreman is decent at winning faceoffs, but doesn't really contribute much defensively despite his size. In his eight Flames appearances he finished with just five hits, one blocked shot and three takeaways. He didn't really have a concrete spot with the Flames as he was leapfrogged in the call-up order by other Wranglers like Jakob Pelletier and Walker Duehr. His size and production will be missed, but the big forward hopefully will get a better opportunity for NHL minutes with the Maple Leafs. After all, Calgary already has a "Big Z" in defenseman Nikita Zadorov.
Bringing in Hunt
With this move, Cranbrook, British Columbia's Dryden Hunt joins his sixth different NHL team at the age of 27. The 6-foot, 193-pound left-winger also went undrafted and has been bounced around most of the season, as he has suited up for the New York Rangers, Colorado Avalanche, and the Maple Leafs in 2022-23. He also previously played for the Florida Panthers and Arizona Coyotes. Surely the Canadian will be happy to be staying in his home country and even closer to home than before. He is certainly more seasoned than Zohorna, having suited up for 202 NHL games as well as 230 AHL matches. This all came after a respectable junior career in the Western Hockey League highlighted by an MVP 58-goal, 116-point season with the Moose Jaw Warriors as he shared the ice with current NHLers Brayden Point, Noah Gregor, Brett Howden, and Tanner Jeannot.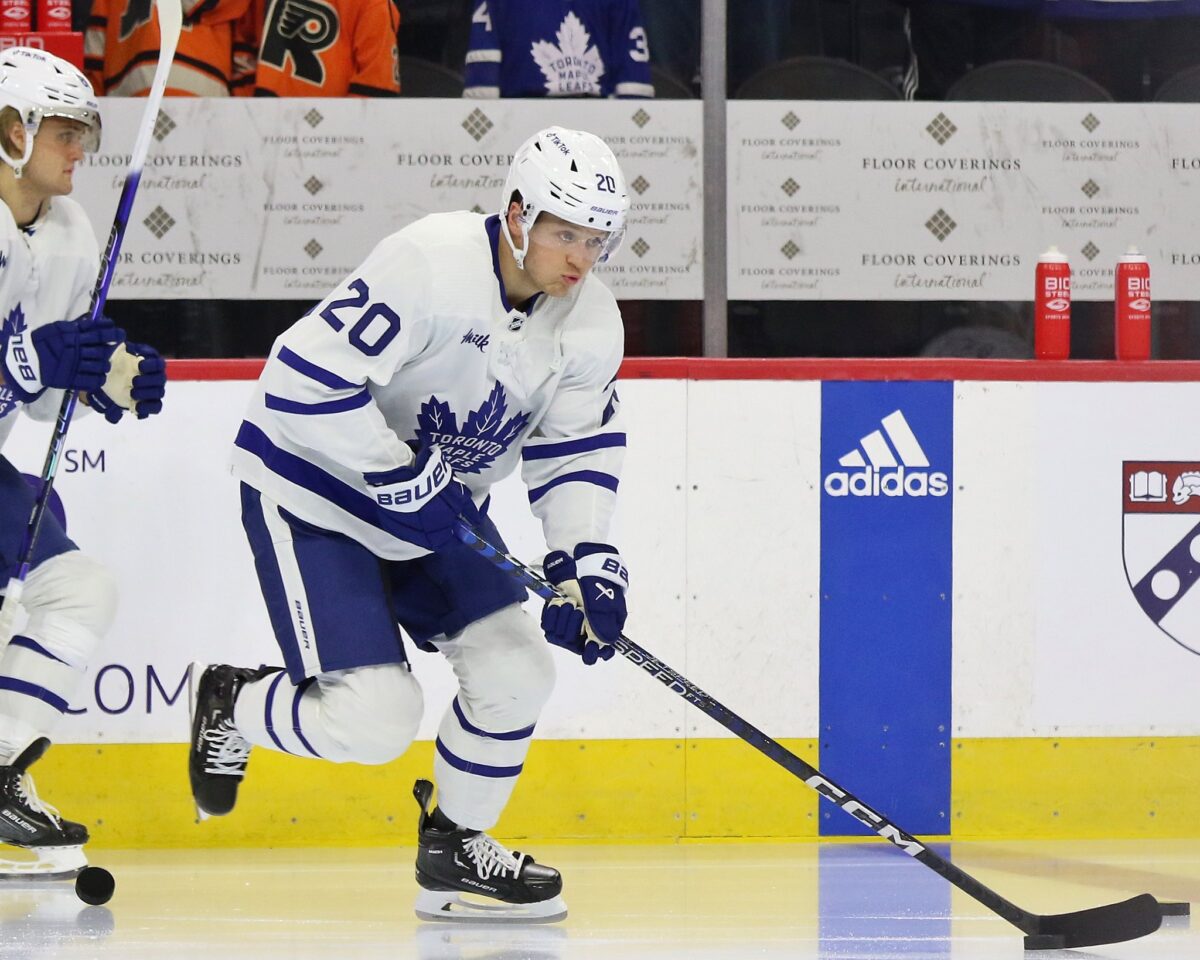 Hunt brings with him what Zohorna lacked: physicality. In 37 games this season split between the three teams he has registered 100 hits, equating to a season average of 222. While he isn't a prolific scorer, Hunt has decent production given his limited ice time. In his career, he has totalled 43 points, an average of about 16 per 82 games. At the AHL level, his points total inflates to 161 as his role usually increases when he is sent down. The Wranglers immediately felt his impact, as Hunt recently scored and added an assist in his debut with the team.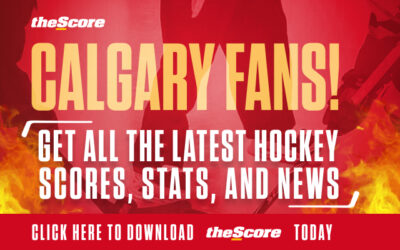 Interestingly enough, Hunt will be forever etched in NHL history if he is called up by the Flames this season and scores a goal. He scored once for each of the Rangers, Avalanche, and Maple Leafs and would become the first player in NHL history to score a goal for four different teams in one season. Jussi Jokinen, Dennis O'Brien, Dave McIlwain, and Mark Arcobello are the only other NHL players to suit up for four teams in one year, but none of them achieved this feat.
All in all, this trade provides Calgary with a player that can really help the Wranglers, especially with Pelletier and Duehr playing for the Flames. But even so, Hunt should be one of the first players on the Flames' call-up list as he can play all three forward positions and is a very energetic bottom-six forward that is paid league minimum.