Don't look now, but the powerhouse(!?) Colorado Avalanche have kicked off their season with a 3-3-0 start.
Through a certain lens, this could look like a disappointment. "The Avs are supposed to be Cup contenders, they shouldn't be losing to the Kings and the Ducks!" is the general, pessimistic vibe on Avalanche social media pages right now. At this point, the unrest may be a bit overzealous. A lot of the team has played very well, particularly the top players on the team. The defense as a unit and as individuals has also been solid, along with goaltender Philipp Grubauer. Not all is lost, Avs faithful.
But…
If the middle of the team's forward core continues to underwhelm, Colorado may find themselves back outside of the championship hopeful category. Team depth was one of the Avalanche's supposed strengths going into the 2020-21 campaign, bolstered by offseason addition Brandon Saad. But on a majority of nights, the second through fourth lines on the team have posted suspect performances.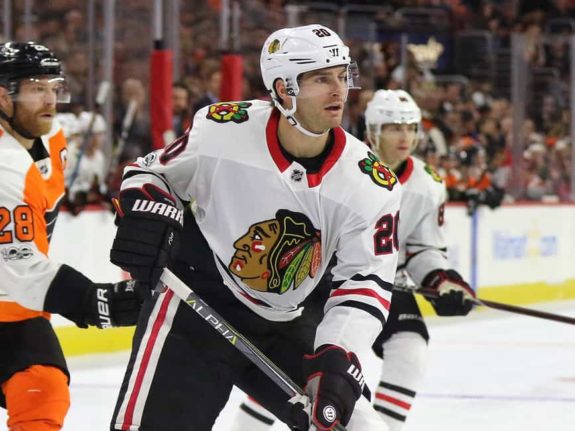 It's not all bad, though. Tyson Jost, as many have noticed, has been playing maybe the best hockey of his career and has been a revelation on the penalty kill. Matt Calvert, returning from the concussion he obtained in the playoffs, has provided his patented energy and heart that makes him one of the better "role" players in the league. Andre Burakovsky has also been good, especially on the power play, despite missing half of the season so far due to injury. It's important to remember the positives in the midst of frustrations.
But other depth players have started the year worthy of frustrations. General manager Joe Sakic has worked hard over the last two offseasons to put together the Avs' current second line. As mentioned, Burakovsky has started solidly, but linemates Nazem Kadri and Brandon Saad have been facades of the players they usually are.
Kadri has one goal and one assist while going minus-8(!) in six games. Both of his points came in the 8-0 game against the St. Louis Blues and both were on the power play. He took a penalty in each of the first four games, and has gone minus-5 in the last three games alone.
Saad's numbers are similar, with a goal and a minus-8 so far. For context, the Avalanche have only given up 15 goals this season, three of which on the penalty kill (which don't count towards plus-minus). Saad and Kadri have been on the ice for two-thirds of the goals against the Avs at even strength. That sort of play is unacceptable, especially from one of the best second-line centers in the league, and a player brought in heralded for his ability to play well in every zone.
Kadri's and Saad's poor play has been on display from the first goal against this season and been a consistent theme ever since.
Other players have been bad, but with less criticism against them (for now). Valeri Nichuskin has looked more like his Dallas Stars self than his Avalanche self. Also, J.T. Compher has been invisible most nights, adding to the case he shouldn't be the team's third-line center. P.E. Bellemare regressed after his career season last year, while Joonas Donskoi has potted a couple of goals, but he only has four shots total on the year and is not a threat opposing defenses have to prioritize.
Overall, having half your forward core performing well below expectations is not ideal and is a good way to lose winnable games. How do the Avs proceed from here?
What's Next?
Six games is a small sample size to draw definitive conclusions from. For now, it may be best to just stick to the roster composition the team believes is best. But if these results were to continue, more impactful changes may need to happen.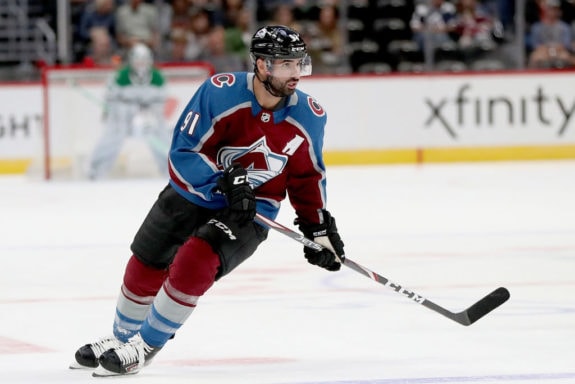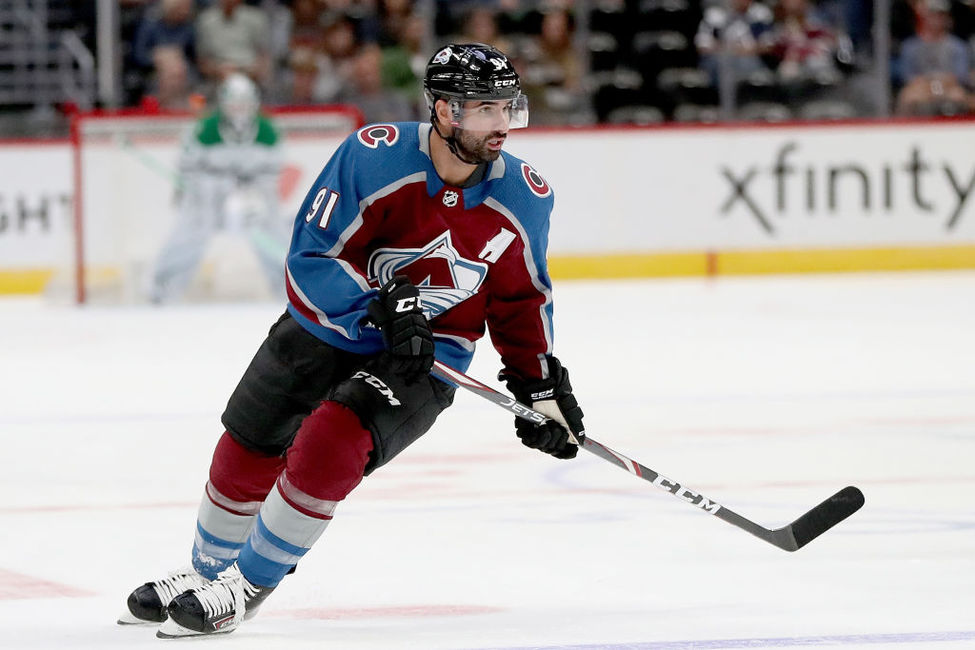 Line changes are a good place to start. Maybe for all their talents, Kadri and Saad would be better apart rather than together. Maybe Shane Bowers, Logan O'Connor, or Keifer Sherwood would be better on the fourth line than Bellemare. Inevitable injuries will do some of this naturally, but head coach Jared Bednar may have to decide to do something intentionally. Maybe Compher and Jost could switch places and find spots they're more comfortable in.
Maybe the Avs should swing a trade for more depth players that could be the missing puzzle pieces they need. Contending teams often add depth before or at the trade deadline to help bolster their squad. Or maybe they should trade one of those second-line guys in exchange for someone they believe could be a better fit in the top-six. There are all kinds of routes to take to try and find solutions, and a shorter season may mean those routes are taken quickly.
I believe the Avalanche need to stay the course for the time being and play with the roster they have. They were considered one of the best teams in the league for a couple of weeks, and most (including myself) believe that is still the case. The pieces are there for success, and they should fit together in time or in different positions.
I would also not be opposed to a trade deadline pickup or two. Honestly, I wouldn't be upset if they traded for Vladimir Namestnikov two deadlines in a row. As long as they have the speed and hockey I.Q. to fit into the team's system, I have no quarrel with the Avs acquiring more talent (for the right price). Trading a higher-end player is a much riskier maneuver, one that Sakic would only do in dire circumstances. For now, the waters are still mostly smooth.
While there have been disappointments to start the year, the Avalanche are still in a good position to compete for the division title. While there is potential for things to go wrong, that time has not arrived. Consider the state of the team and remember that a 3-3-0 start wouldn't have been disappointing at all not too long ago. With all this in mind, maybe fans will take a pause and enjoy the team's journey, and stop yelling on social media.
Yeah, like that's gonna happen.
---
---