In today's NHL rumor rundown, just when you think all the drama with Pierre-Luc Dubois and the Columbus Blue Jackets is over, there's more. This time, it's general manager Jarmo Kekalainen who is talking. Meanwhile, after the Winnipeg Jets acquisition of Dubois, there are questions surrounding second-line center Paul Statsny. What does his future hold with that organization? Finally, the Anaheim Ducks can't seem to close a trade and the Montreal Canadiens didn't want to finalize one when they realized the asking price was too high.
Kekalainen Claims Dubois Isn't Telling the Truth
Jarmo Kekalainen said on TSN Radio Monday that he's not sure why Dubois would suggest that complications in negotiations were one of the contributing factors to the center realizing he wanted to move to a new destination. Dubois claimed as much when he spoke with Ron MacLean about why he wanted to be traded and the Blue Jackets GM responded, "That's just flat out not true at all and he knows that, so I don't know why he would say that or even insinuate something like that."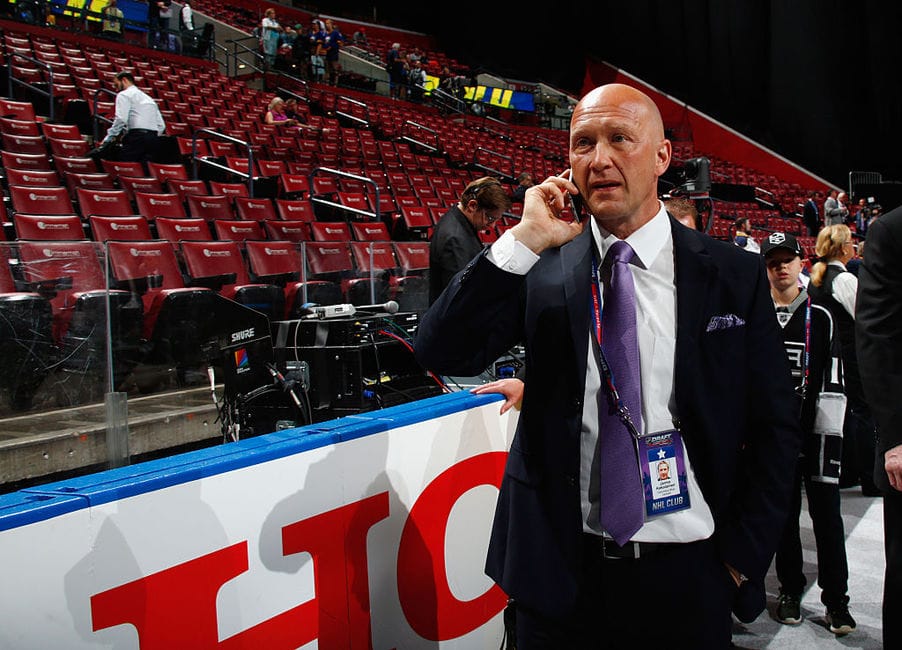 Kekalainen noted that Dubois' new deal took about 10 minutes to do and the organization offered everything from two years, to three years to eight years. He noted at first the two sides didn't even talk about the contract because that's how Dubois' agent Pat Brisson conducts his business, but added there was never any problem with the negotiation of this contract and that it came to a conclusion very quickly.
Kekalainen said:
"I wish that Pierre-Luc would tell the truth about why he wanted out. He hasn't even told me; he hasn't told his teammates or anybody else. It certainly wasn't about contract negotiations; I can assure you of that."
What About Stastny in Winnipeg?
Sportsnet's Luke Fox recently took a look at what the Dubois deal means for Statsny, who is now a third-line center option at best for the Jets. Fox is curious about where the the two sides go from here.
Jets GM Kevin Cheveldayoff said that Stastny has no issue moving to the wing but Fox wonders if the pivot will take a pay cut to stay with the Jets as a No. 3 center. The alternative is to try and find a second-line center role elsewhere via free agency.
Murray Building Reputation with Ducks
Eric Stephens of The Athletic examined the Anaheim Ducks inability to close big trades in recent weeks and how GM Bob Murray will move forward from here as he attempts to reshape his roster. The GM could be building a bit of a reputation.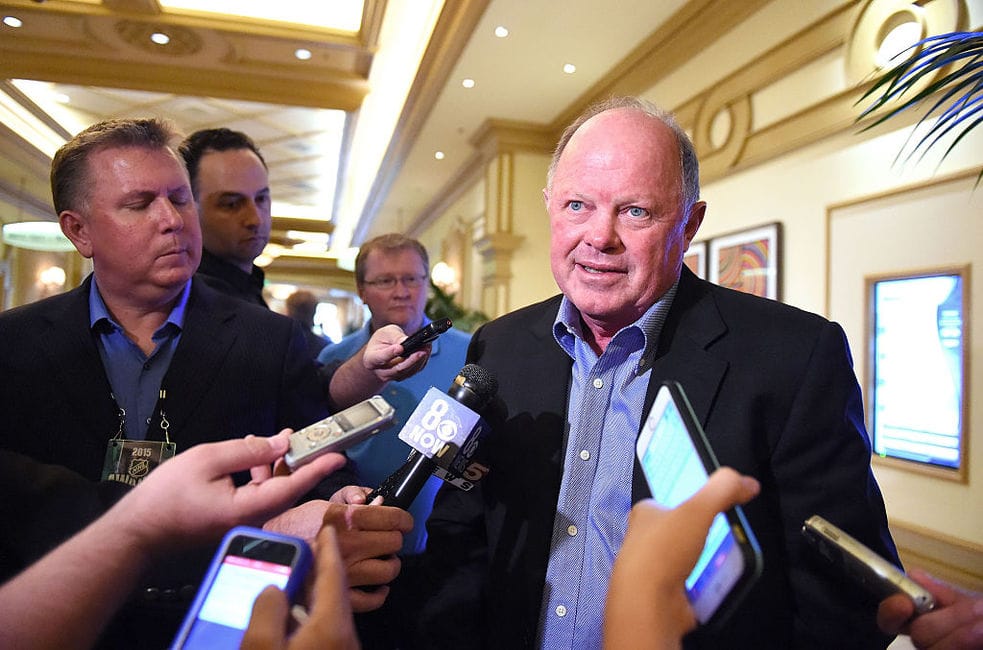 Stephens points out that Murray tried to acquire Justin Faulk, Kasperi Kapanen and Pierre-Luc Dubois over the past 18 months. He was also linked to Patrik Laine before the winger was shipped to Columbus. Because every deal failed, Murray's asset management is coming under increasing scrutiny.
Stephens explains:
Making one of these "hockey deals" requires having attractive assets, and those assets need to have diamond-level sparkle to land a 22-year-old [Laine] who could have paired with Zegras to form the nucleus of the Ducks' future top line, or become their top two centers in time. The Ducks don't have many of those assets because they've got an army of serviceable forwards who don't seem to have a ton of upside.
Canadiens Tried Hard on Dubois… But Not That Hard
Eric Engels of Sportsnet noted recently that he believes the Montreal Canadiens were in on talks to acquire Dubois and that GM Marc Bergevin was very much in the mix if it made sense for the franchise. Unfortunately, the ask was too high and the Canadiens decided it wasn't the right deal for them.
Engels adds that without Nick Suzuki or Alexander Romanov in the trade, it made the deal hard to work for both sides so talks never really got all that serious.
---
---
Catch up on all the latest NHL Rumors