The Ottawa Senators came into the 2020-21 season hoping for the best. They finished second-last in the NHL standings in 2019-20 and, statistically speaking, it was one of their worst season finishes since the 1995-96 season. The COVID-19 pandemic shortened last season by 11 games, but the Senators were still on pace to finish with around 70 points – putting them exactly where they have been since 2017-18. It's now time for that to change.
After trading away big-name players like Erik Karlsson, Matt Duchene and Mark Stone, management acquired prospects and draft picks to help rebuild and set the organization up for the future. Little did they know that the player they received for Jason Spezza in 2014 would be crucial to the team's current rebuild. That player is Nick Paul.
Arriving in Ottawa
Paul was a moving piece in the blockbuster deal that saw the longtime Senator head to the Dallas Stars. It was the second season in a row that the Sens had lost their captain – Daniel Alfredsson signed with the Detroit Red Wings as a free agent the offseason before – and they hoped they could get a strong return. Paul was brought to Ottawa alongside Alexander Guptill, Alex Chiasson and a second-round pick in the 2015 Draft, which became Mackenzie Blackwood.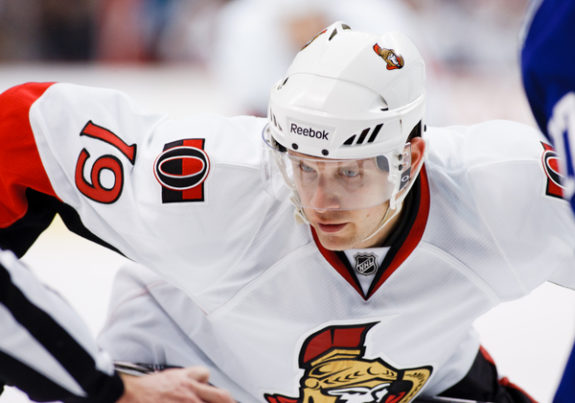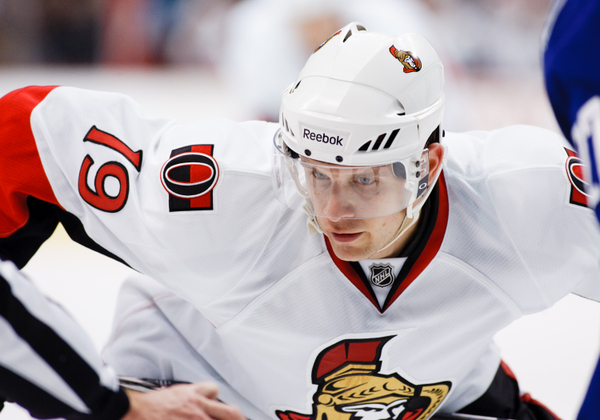 Paul is the only player involved in that transaction, from either team, to still be with his club, and, in fairness, it took him a while to get started. When he was acquired in 2014, he remained in the Ontario Hockey League with the North Bay Battalion where he was a consistent 20-point scorer. He also won gold with Team Canada at the 2015 World Junior Championships where he recorded three goals in seven games. He finally made the jump to professional hockey in 2015-16.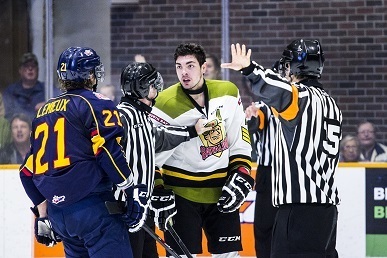 He spent the better part of four years in Binghamton/Belleville in the American Hockey League with the occasional opportunity to join the big club. In 2015-16, he played 24 games with the Senators but only managed five points. From then on, he played a total of 32 games in three seasons until he made a statement 2019-20.
New Season, New Nick
Last season, Paul played 56 games with the Senators and recorded 20 points. He was one short of reaching 10 goals, but Paul's game progressed in many areas, and the organization was happy with where he seemed to be heading. The Senators had six restricted free agents they needed to sign before the puck dropped this season, including Connor Brown, Chris Tierney and Anthony Duclair, who were among the top priorities to re-sign. Towards the bottom was Paul, and in comparison to the names aforementioned, deservedly so. 
However, Paul was the first player management re-signed to a one-way, two-year contract worth $2.7 million. It was the first time in Paul's career that he was offered a one-way contract, and he hasn't taken the opportunity for granted as he is off to a flying start. In six games, Paul has two goals and two assists and a plus-4 rating. He is averaging just 15:36 minutes in ice time – 15th on the Sens – yet, he is tied for second in team scoring alongside Brady Tkachuk and Josh Norris, who both play on the top line.
Making a Difference
Paul's contributions have not gone unnoticed.
Last week, after the season opener against the Toronto Maple Leafs, head coach D.J. Smith said, "He wins the fitness award every year. He rarely gets tired. He's big, he's strong, he's tough and he's got good detail to his game, he can play different scenarios. He's a reliable guy and I think that when people coach a reliable guy like him, you feel good when he's on the ice." There isn't much more a coach can say about a player.
Smith continues to praise Paul and recently referred to him as the Senators' best player this season. We'll see if Smith gives Paul more ice time as the season progresses, but Paul knows he has to work for it.
"You've got a coach who gives positions to people that want it the most. It's about where you are in the rankings, it's about who works the hardest and who does the best for the team," Paul said.
"I just do the same thing every year, I put my head down, work and do what's asked of me. It's team first. I'm not trying to go past the team and put up a bunch of points. If they need me to shutdown, penalty kill, I'm there blocking shots when needed. I'm just doing what's best for the team," (from 'SNAPSHOTS: Nick Paul has made his presence felt early in the season for the Ottawa Senators' – Ottawa Sun – 1/18/21). There's still a long road ahead for both Paul and the Senators as the season winds down. However, these words should be music to Senators fans' ears.
---
---