The trio of Nathan MacKinnon, Gabriel Landeskog and Mikko Rantanen already strike fear in the hearts of goaltenders, defensemen, and general managers throughout the NHL. But another monster may be lurking underneath the surface of the Colorado Avalanche's high-flying top line.
Adding veteran Brandon Saad, the potential for a second line combining him with Nazem Kadri and Andre Burakovsky could make opponents nervous, too. If they can stay healthy and bring any consistency, they'll probably lessen head coach Jared Bednar's anxiety when filling out his lines each night, as well.
After getting bounced in the second round for the second year in a row, the Avalanche are in win-now mode. They've qualified for the playoffs for three consecutive seasons and have emerged — according to MacKinnon — as Stanley Cup "favorites or whatever."
But whatever happens, this is a huge year for Colorado, and the Avalanche know it. That's part of the reason they brought in Saad, to begin with. He delivers much-needed depth, as injuries kept Colorado playing three-card monte most of last season with all of their forward lines after the top trio.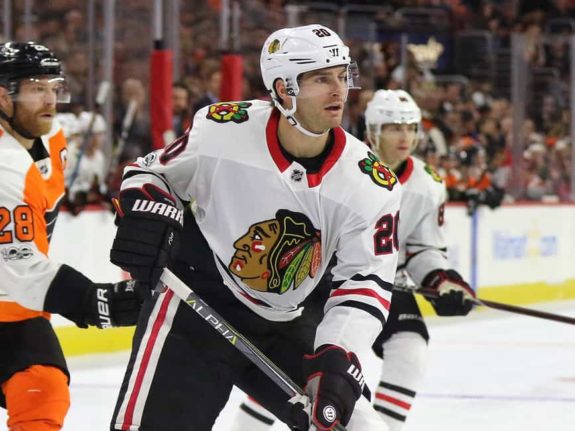 The powerhouse MacKinnon line was the only group that played more than 200 minutes together for the Avalanche last season. If they can get some more consistency from a second line, they might be able to knock through that second-round barrier that's blocked them the last two seasons. And it shouldn't hurt bringing in a guy like Saad that has hoisted the Stanley Cup twice with Chicago.
The Avalanche Before Saad
Kadri and Burakovsky are already plenty familiar with each other. Last season, only MacKinnon (35 goals) and Landeskog (21) were ahead of Burakovsky (20) and Kadri (19) in goals scored for the Avalanche.
Burakovsky (1.43) and Kadri (1.37) actually led the team in 5-on-5 goals per 60 minutes — combining for 32 goals when playing 5-on-5. Don't be surprised if either or both of them get some looks on the first power-play unit if Bednar puts MacKinnon back on the blue line with Cale Makar when going with four forwards on the man advantage. These guys are power play contributors but don't need to headline the power play to get any momentum going. They just need some more minutes together. Both were in the middle of the pack for Colorado in games played and time-on-ice last season because of nagging injuries.
Kadri and Burakovsky teamed up with Joonas Donskoi for much of the playoffs last season, and it resulted in a boost in scoring for Kadri compared to his days in Toronto. Kadri had nine goals and nine assists in 15 playoff games last season for Colorado. In 19 career playoff games with the Maple Leafs, he managed only three goals and seven assists.
By the way, those nine goals last postseason tied him with MacKinnon for the team lead. Burakovsky's seven goals and 10 assists in 15 playoff games were easily the best numbers of his career in both categories, as well.
Kadri is a talented two-way player that gives other teams fits from the faceoff circle — he had his best season in the dot last season, winning 56.8 percent of his faceoffs. Burakovsky is a skilled speedster that really came into his own with the increased minutes and opportunity last season. His shooting percentage of 19.4 percent was a career-high, and that confidence translated to a whopping 29.2 percent in the postseason — which led all skaters in the playoffs.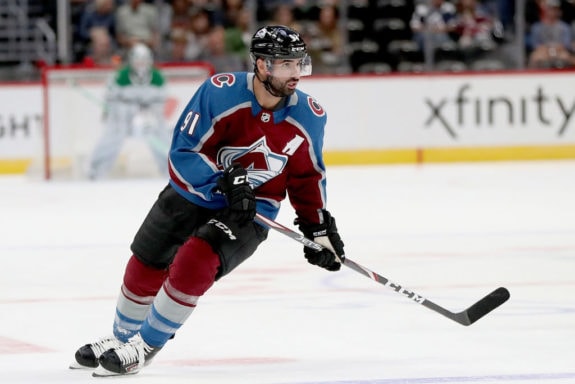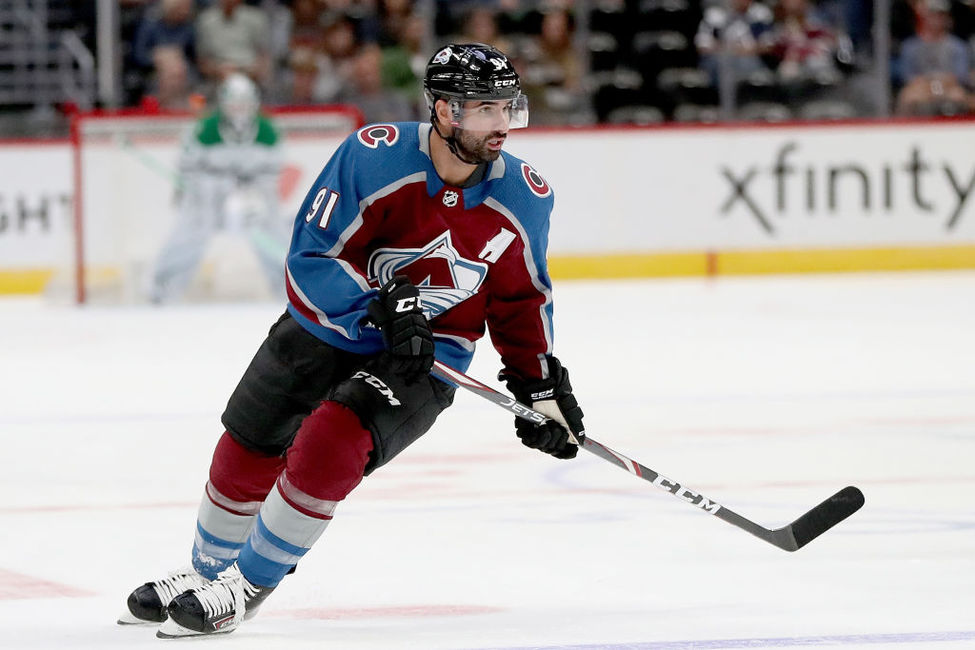 They both ended last season positively, and enter this campaign ready to pick up where they left off. All they need to make this one of the top second lines in the league is a consistent option on the left side.
What Saad Brings to the Avalanche
A two-time Stanley Cup winner, Saad brings proven depth and experience to the Avalanche. He has played almost a regular-season's worth of playoff games (81 appearances) over the last decade — even with Chicago's recent struggles. That's only nine fewer playoff games than Kadri and Burakovsky have played combined — and Burakovsky was part of Washington's Cup run in 2018.
Saad is a dynamic player. His and Burakovsky's speed will definitely create some chances, and his solid two-way play will pair well with Kadri. He has scored more than 20 goals in five of the last six seasons and hasn't scored fewer than 18 in the last seven seasons.
Saad scored 21 goals in 2019-20, third on the Blackhawks behind Patrick Kane (33) and breakout rookie Dominik Kubalik (30). Add Saad's output to the numbers Kadri and Burakovsky put up last season, and this trio netted 60 goals and 54 assists in a shortened season. Bednar would do cartwheels for that kind of production behind the top line.
It's not out of the question for MacKinnon's trio to combine for 150 points this season. If Saad, Kadri and Burakovsky combine for around 120, Colorado is going to be tough to slow down. Of course, the albatross for the Avalanche last year was injuries, but Saad's proven durable, too. Before last season's shortened slate, Saad hadn't played fewer than 78 games since his 46-game rookie season in 2012-13 when he was named to the All-Rookie team.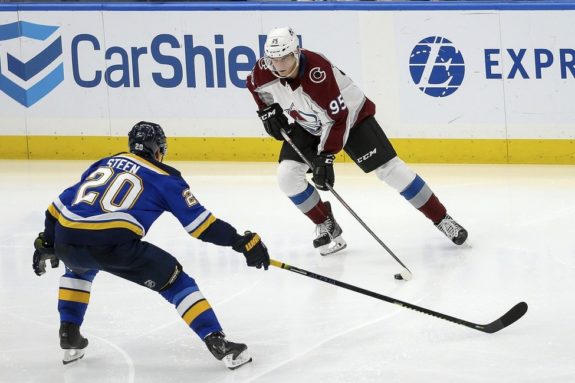 The biggest concern with building any line is chemistry. The 2019-20 playoffs showed the chemistry is there between Kadri and Burakovsky. On paper, it looks like this could be a dangerous trio, and general manager Joe Sakic is banking on this group solidifying his top six. The shortened season means every game means more, so aligning that chemistry quickly will be imperative for Colorado.
Why the Future Is Now
The Avalanche have six players set to be unrestricted free agents next season in Phillip Grubauer, Ian Cole, Matt Calvert, Pierre-Edouard Bellemare, Landeskog and Saad. The last four names on that list are all left wings — and Landeskog is almost certain to get a jump in salary next year. Another player in line to cash in after the 2021 season is Makar, who is in the final year of his entry-level contract. Forward Tyson Jost is a restricted free agent after this season, as well.
Like everybody, Colorado will have to contend with the expansion draft for the Seattle Kraken next summer. The Avalanche's depth will take a ding, as some quality players will likely be unprotected.
But the focus is on winning now, and Sakic's solid offseason — he also brought in defenseman Devon Toews — has set up the Avalanche with plenty of weapons. And that's ratcheted up the expectations.
Nobody can predict injuries, but the Avalanche were a dangerous team before adding Saad. If that second line can stay healthy and consistent and take some pressure off MacKinnon's hyper-productive trio, they should blast through that second-round barrier and beyond.
---
---